As you might know from previous posts, I have been decorating our home for the holidays. I wanted to give you just a little glimpse of what our nest looks like.
Here is our table, that does not get used as often as it should. We usually eat at our dinette table in our kitchen….
I placed some bulbs for colour and randomly inserted some vintage silverware amongst the greenery….
I hung a couple of mercury glass ornaments from the light fixture to add some more interest and balance to the table
A series of pictures from around our home, the theme continues throughout the house….


Our gallery wall has had many changes. Here, I hung some wooden letters to spell NOEL and placed some pretty DS snowflakes in the frames. I also have prepared a tutorial of those mini boxwood wreaths you see hanging….


This little vignette sits on my kitchen table, which was probably not the wisest idea as the kiddies keep drawing pictures on the 'snow' with their little fingers….I found a smiley face and a heart….ha 🙂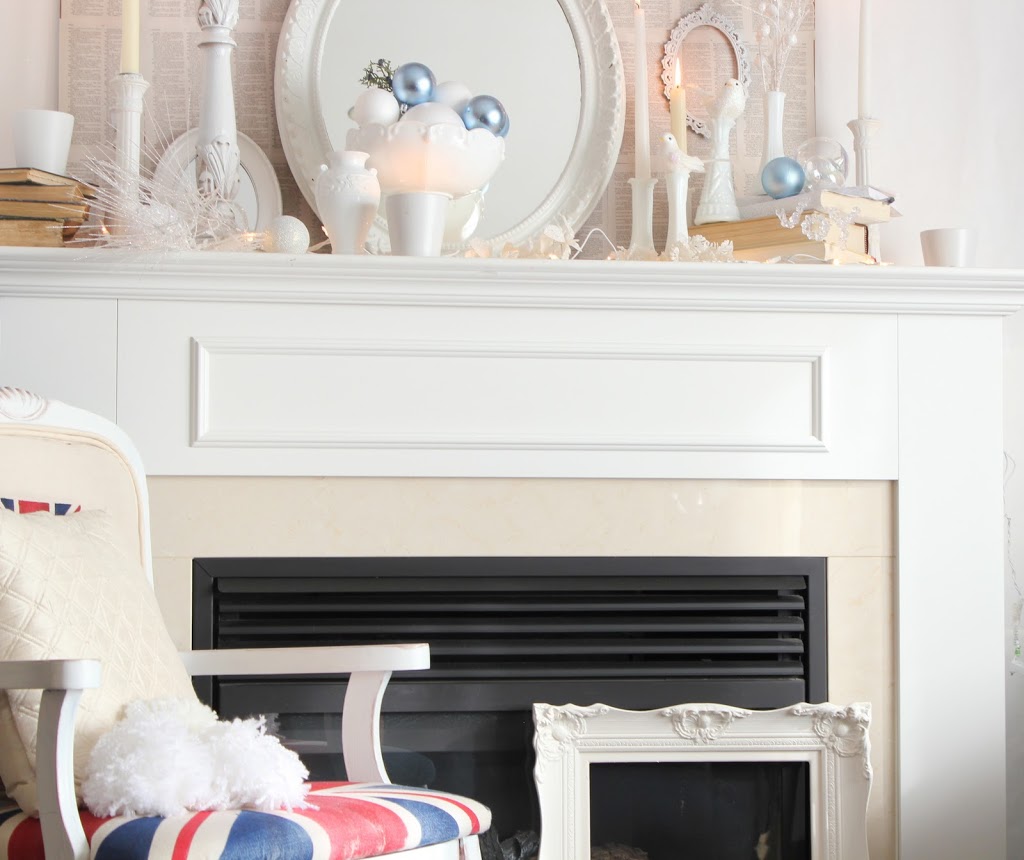 And so it goes, our home gets filled with more and more Christmas love everyday! I hope you enjoyed the little glimpse into our home…it's not close to perfect and there are many things I would love to be able to do, but nevertheless it's our home and to us, there's no place like it!


I hope you come back soon so I can share with you some other projects that have been checked off the 'to do' list…..


Have a wonderful weekend!
much love,
Lucy