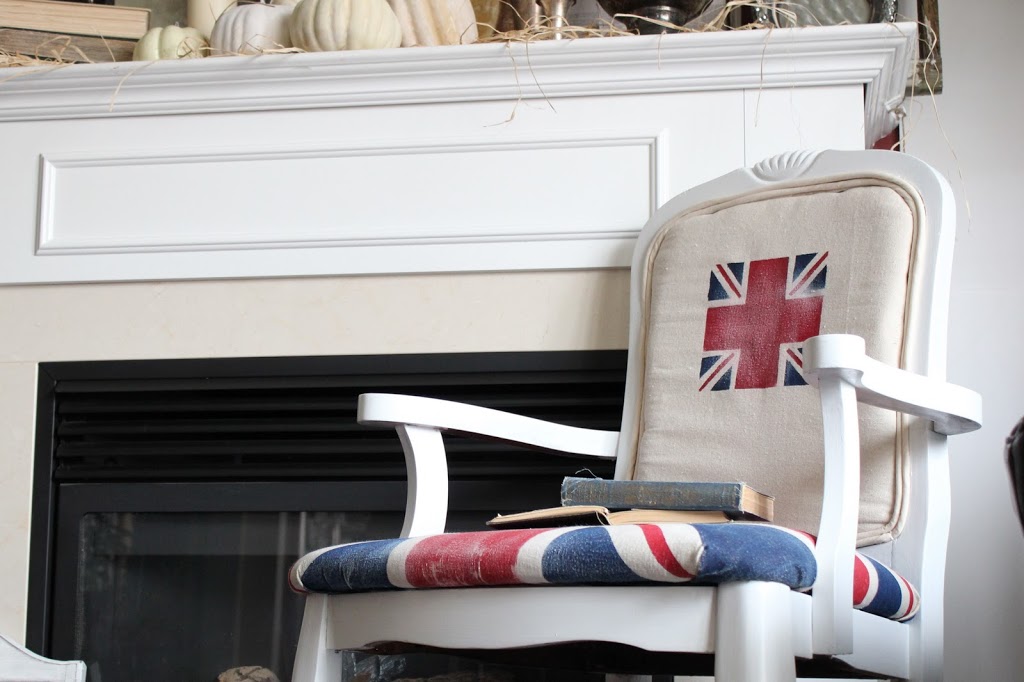 Hello again guys! I know…two posts in one day. But today is my birthday and I pampered myself to a day with no chores. Well, I did do some laundry, but it has yet to be put away and the beds are made because I would otherwise go insane. But other than that, I took the day off from house work.


I worked on this chair that has been killing me softly. You see, on my earlier post today, I showed you my first chair redo and even though I was happy with it at the time, it did feel as if something was missing. Go here if you missed it.


Most of the feedback I received from you was that it did need some sort of back to it. So I decided to cover some foam with the same fabric (painter's drop cloth) and leave it plain, yet there was no cohesiveness between the top and the bottom.
Sooo…I decided to paint a small Union Jack on the back to tie it all in,
but I'm still not entirely in love…
Here is the before, and another before, and the after…
I really like the lines and I love what it represents,
I also like how it looks against the dark floor…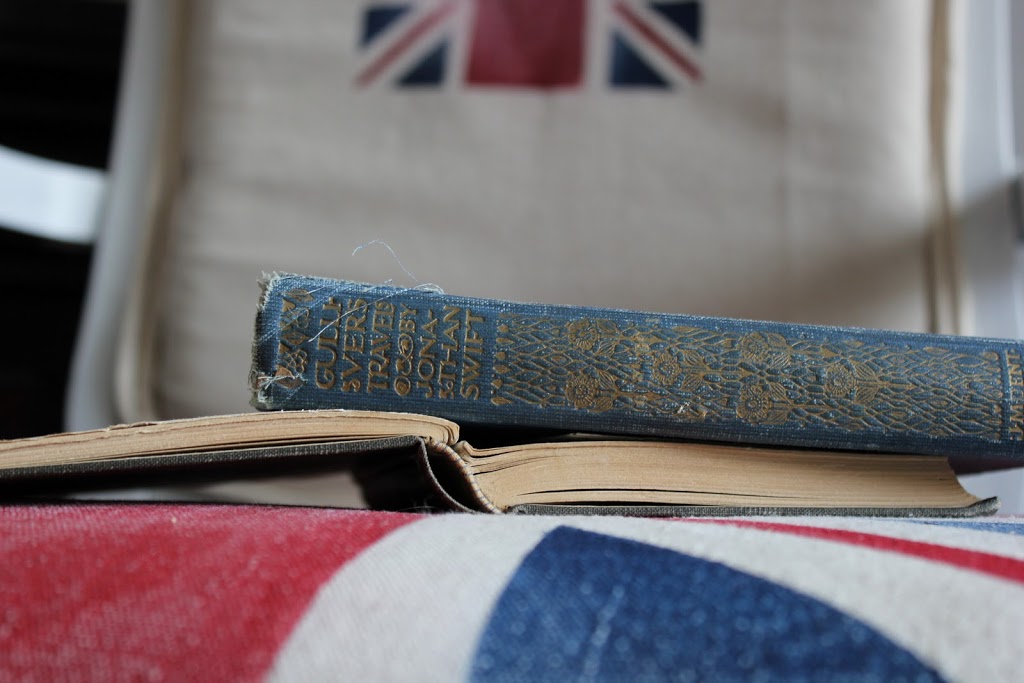 and like everything else, when staged with
nice accessories it starts to look much better…
.


So for now, I am leaving it as it is…until tomorrow when I will probably decide to take the back off and try something different.
What do you think? Am I getting any closer? This chair has taken over my day and ruined my good birthday mood…:( But that's OK because my day starts now; my mom has made a delicious meal and its waiting for me at her house. Hooray for being able to start over!


Thanks for coming by twice in the same day and listening to my nagging…!


I hope you have a lovely weekend!


much love,
Lucy