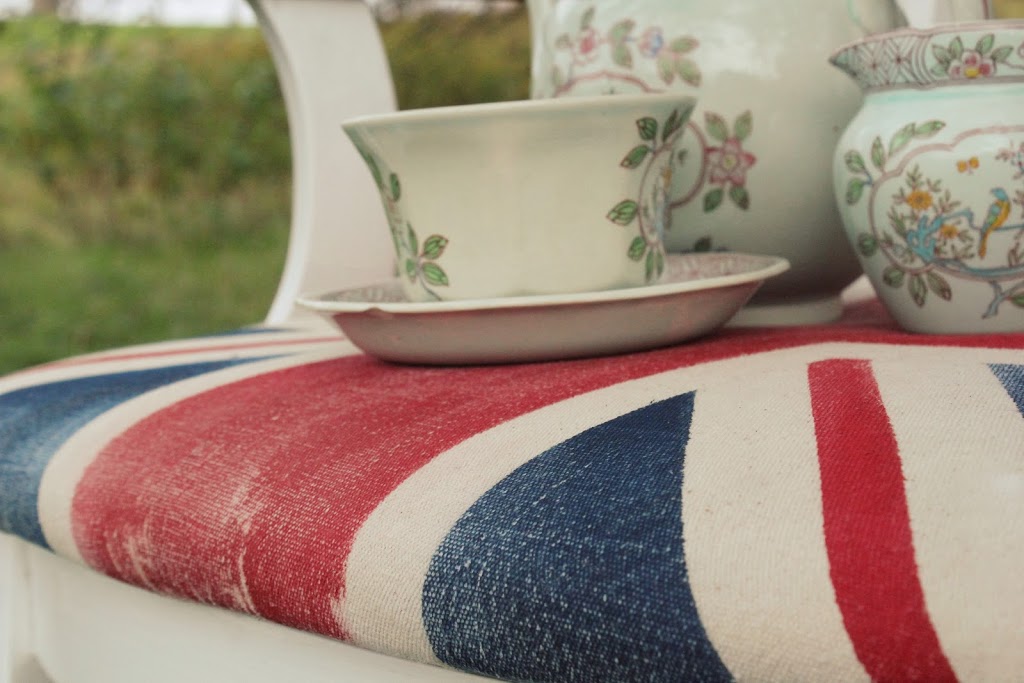 Thank you for calling…fancy a spot of tea?
I hope you are having a great week thus far. Today, I am excited to show you my very first furniture makeover. But before we go any further, this entire post must be read with a British accent…are you ready?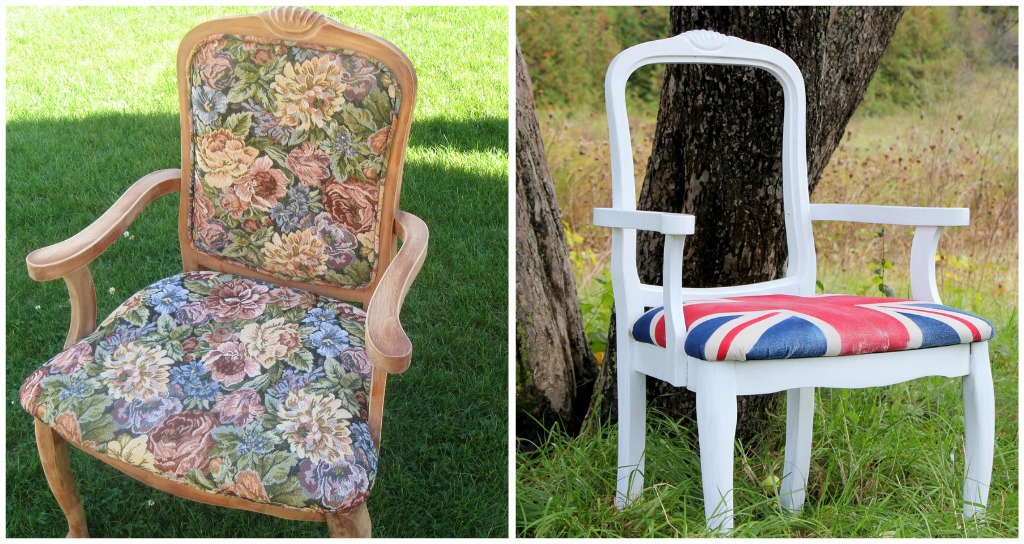 While on our way one day, I saw this lonely chair sitting along the side of the curb. After several weeks of it staring at me every time I entered and exited the garage, I decided it was time to just get it done.
I must admit that my procrastination for this project was solely the fact that I don't enjoy doing furniture makeovers, or I least I thought I didn't. I consider myself a little bit of an artist and as such, I was afraid I would feel restricted by the precise process of refurbishing furniture. The sanding, filling, priming, etc, etc.
But boy was I wrong. Not only did the process prove to be very therapeutic, but it was also very rewarding to see it come to fruition.
Nothing says British like a cup of tea and I am loving this sweet little tea set I found at our local thrift store…
I don't know much about collectible china, but I think these are worth more than what I paid, which was $5.99 for the entire set. There were other pieces which I now regret not bringing home…


I decided to re-upholster the chair with the Union Jack, as it gave me a chance to use paint and it also represents my husband's heritage.
I used DecoArt's fabric medium. You use 2 parts paint with 1 part fabric medium. The medium helps with the blending of the acrylic paint as well as making the paint more pliable and wash proof.


Once I had stapled the fabric onto the chair, I sanded the edges to make it look well loved…


I am still not sure if I will be aging the chair or leaving it as is. I also have yet to determine if I will close the back or leave it open. Any preferences and/or suggestions?


And so, there you have it – my first furniture redo – British style. I hope you like it!
Cheerio'
much love,

Lucy
PS. I will be sharing some behind the scene pictures on my facebook page. Feel free to drop by if you have a minute!
Oh! and today I turn a year older! As much as I hate getting old'er', life is precious ! xo