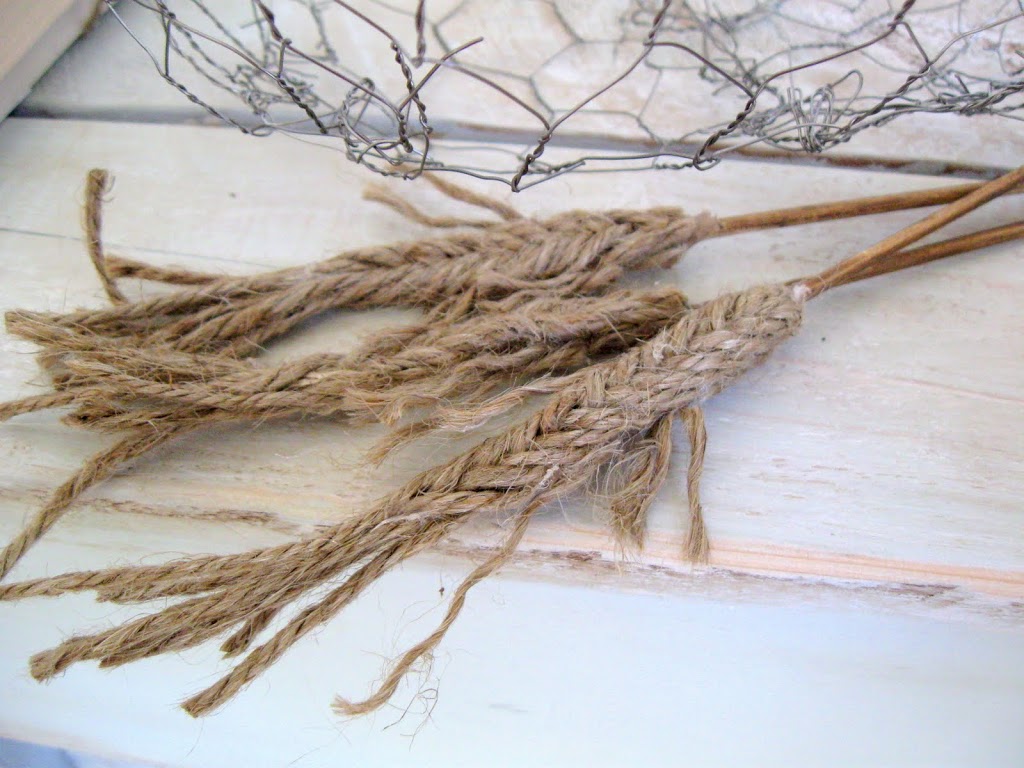 Hi my dear friends, I hope this finds you well. I am of few words today. It's a beautiful Sunday morning and there is a cool yet gentle breeze outside that smells like fall.
There are so many thoughts running through my mind, but none want to materialize onto the screen and so with humble quietness, I want to show you this:
I have seen painted pumpkins, chalked up pumpkins, studded pumpkins, bedazzled pumpkins, blue, silver and golden pumpkins, book pumpkins and even pumpkins wearing fishnet stockings.
And well, here is my contribution….
A pumpkin made out of chicken wire…
And while I was at it, I grew some
homemade wheat stalks out of twine….

I braided the twine with a fishtail
braid and glued it to a BBQ skewer…

I think they resemble wheat stalks (?)
Creativity for me, is making use of anything that is around you. Allowing your mind to be free and breaking through any boundaries that may hinder your ability to express yourself.
Whether it's gallery worthy or otherwise.
This here, is me expressing my creativity without
boundaries, whether it's gallery worthy or not…
Thank you so much for your company even during my quiet moments.
I wish you a beautiful weekend full of creativity and love.
much love,
Lucy