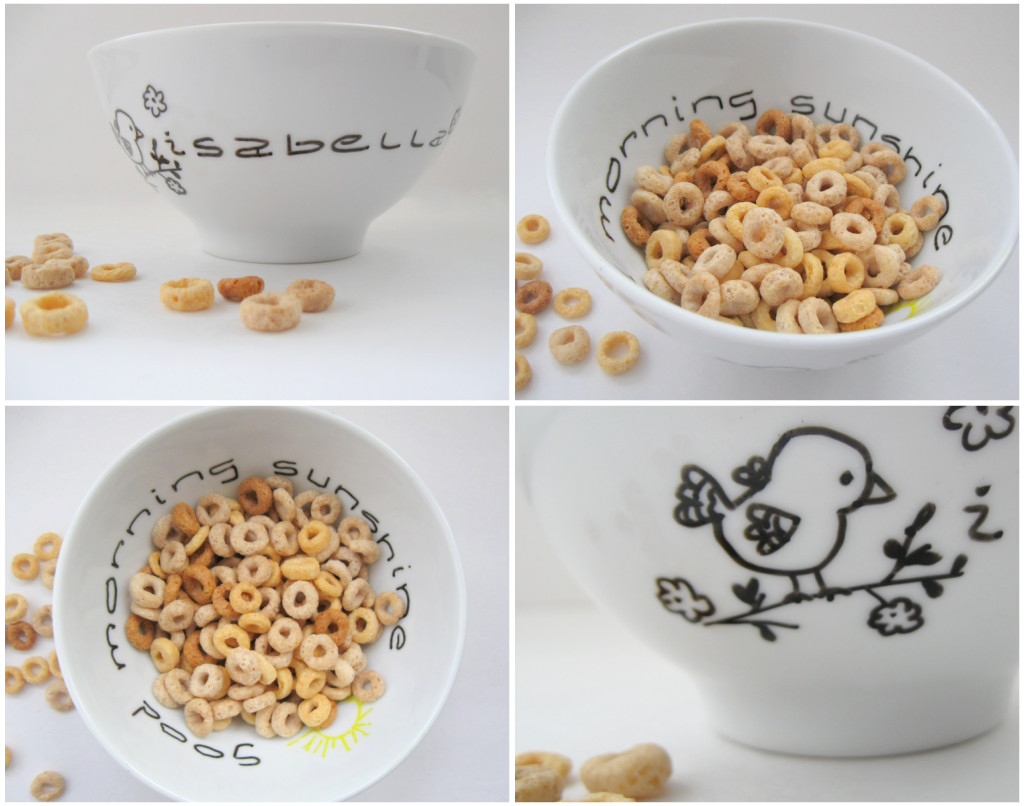 Good day all! I hope you are having a fantastic week.
I am doing well, enjoying the weather as it tries to deceive us into thinking that summer has not left us yet. I welcome its deception for the beautiful warm and sunny days seem to inspire me to create. I have several projects on the go and my fall mantel should be ready to be revealed by the end of the week. In the mean time, I have also been doodling on my dinnerware…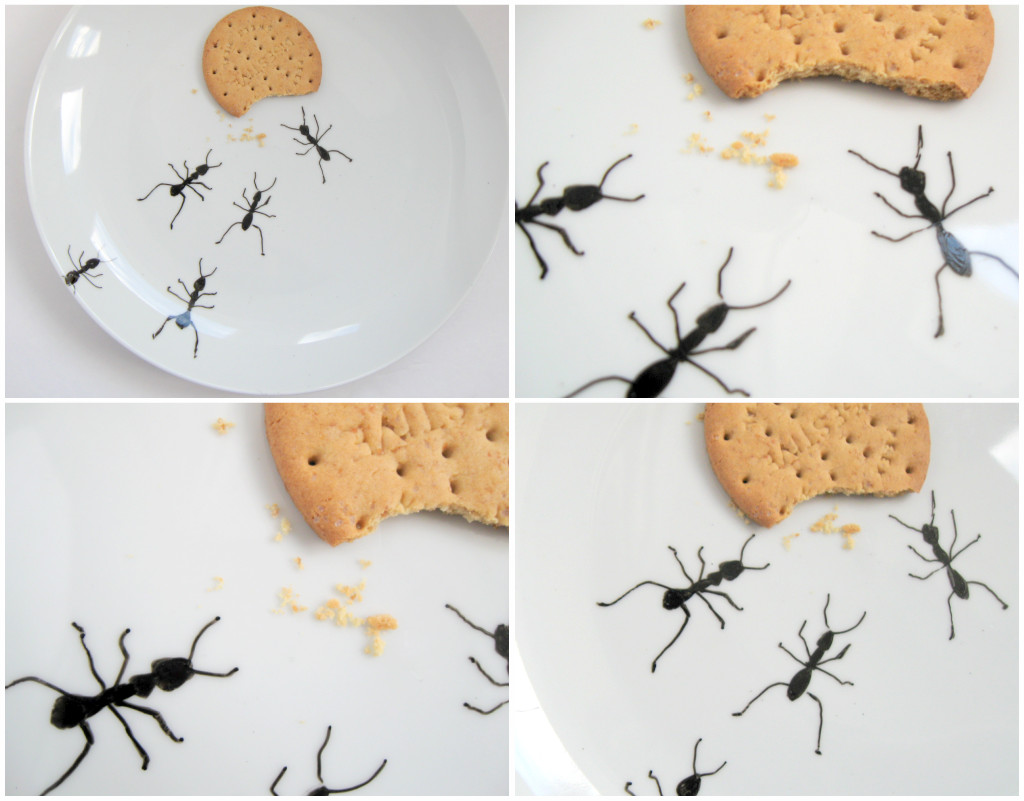 Are you a doodler? I am, and have been since I was a little girl. I used to even doodle on my sheets before going to sleep.
I now see the same behaviour in Isabella, who constantly doodles on her clothes, hands and yes, even on her sheets. The artist in me understands, yet the mother in me can't help but reprimand her actions.
I now understand my mother's preaching and think it's funny how life replays itself and you end up playing someone else's role and suddenly, you get it?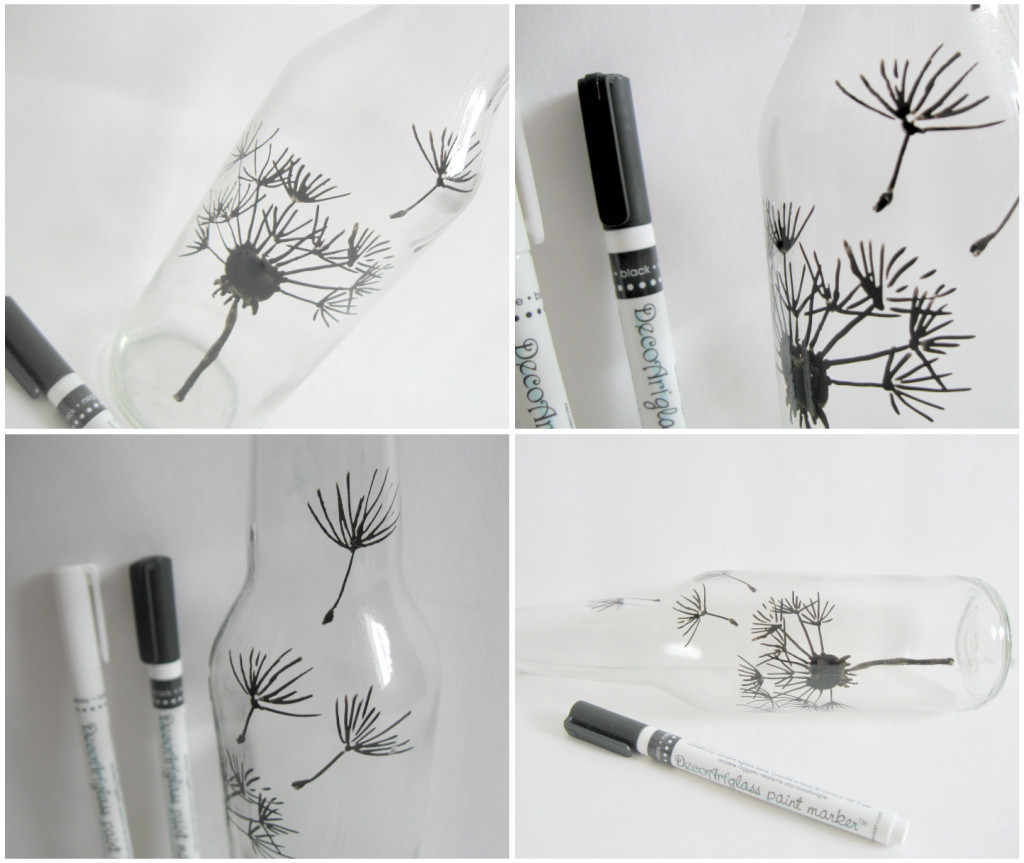 As you may recall, I received a

package

from

DecoAr

t

a while back and one of the items in the box was a set of glass markers. It took me less than a minute to go and grab some of my plain white dishes and start to doodle on them. These pens – although called 'glass markers' – can also be used on glazed ceramics and porcelain.
Once baked, they are dishwasher safe.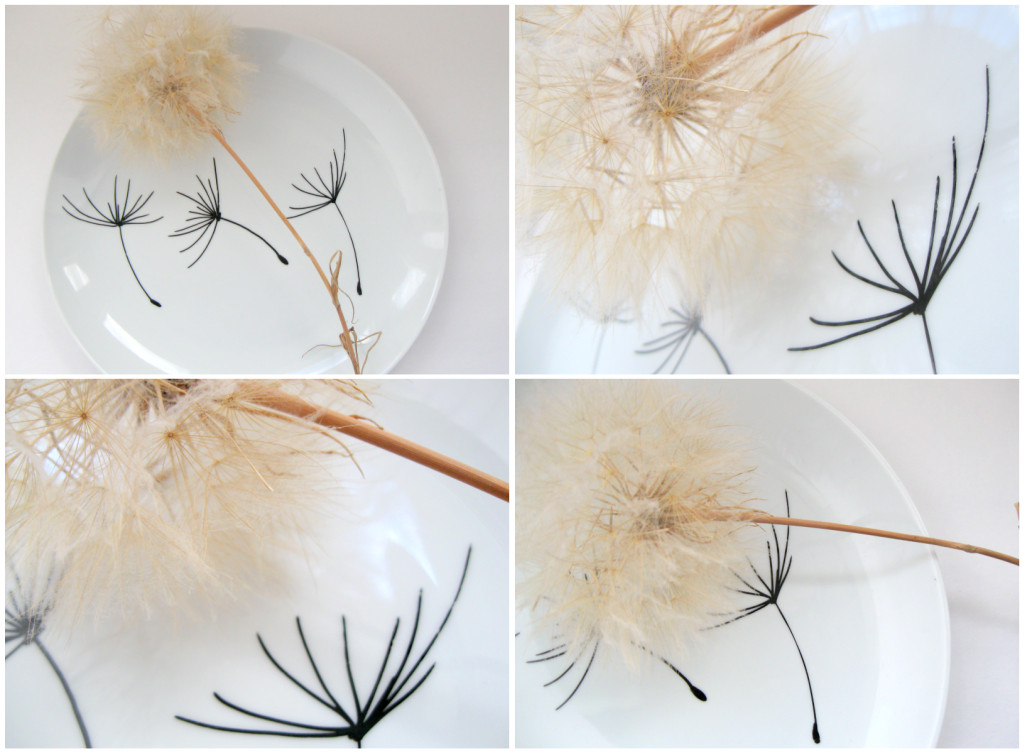 I'm particularly in love with the graphics of dandelions. I have seen them on various fabrics and paintings and while the lines are so simple, they have an appearance of softness and a flowing rhythm.
And since we're talking about doodling, here are some fun facts about doodles. Like everything else I read, I take it with a grain of salt…
Triangles, squares, geometrical shapes: Geometrical shapes may indicate that the person has got a rational and logical way of thinking. This person may also be a good planner. Drawing a triangle sometimes signifies the internal desire of going up or advancing in your career or social life.
Arrows, ladders: may indicate that the person is ambitious, obsessed about some goals and looking forward to some achievements.
Good looking faces: may indicate that the person is social, people loving and optimistic.
Funny faces: may indicate that the person has a good sense of humour.
Ugly faces: may indicate the person is not a social person, lacking self confidence, skeptic, bad tempered or even aggressive.
Stars: may indicate optimism and hopefulness.
Houses: may indicate that the person is missing his home, wanting a family, or is wanting to settle down.
Flowers and plants: may indicate that the person is
sensitive
, warm and kind.
Hearts: means the person is suffering from socio-anti-complex-bio-disorder, well, just kidding

. Simply he is in love or in need of a relation

.
3D shapes: indicates the ability to see the full picture and all aspects of an issue or at least the desire to do so.
Underlined names: underlining a name with one or two lines may indicate that this person is important (whose name is underlined).
Food: may indicate real hunger or emotional hunger.
Animals: may Indicate love for animals or sensitivity.
Cars, planes, trains: may indicate a desire for traveling ,freedom or the need for a holiday.
Weapons: guns, pistols and swords may indicate competitiveness and the presence of a warrior's spirit.
I often doodle flowers and vines along with hearts and often times, paisley patterns. What do you doodle, and is what the chart says accurate or way off? I would be so curious to know.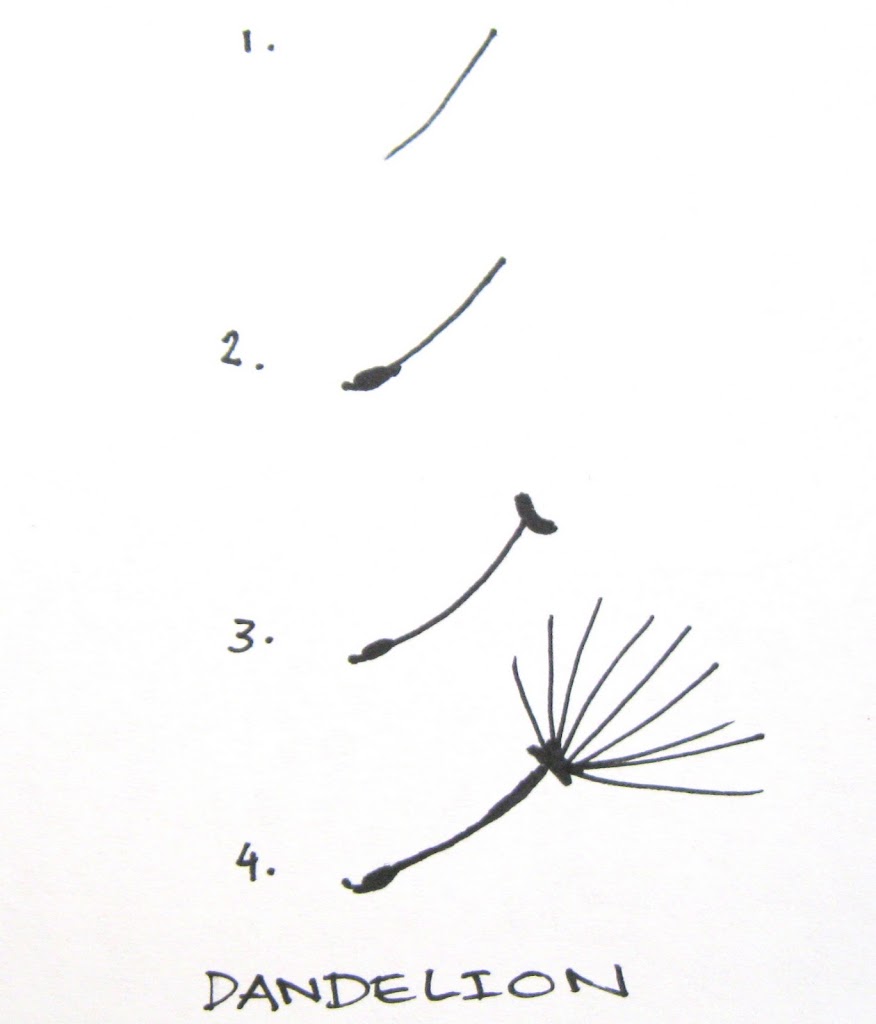 I drew a simple step-by-step of a dandelion, so you may add to your doodle library….