It was a lovely afternoon exploring nature as we often do. This time, hubby and the boys took me to a magical forest where the beauty of nature felt as if I had stepped into a different world…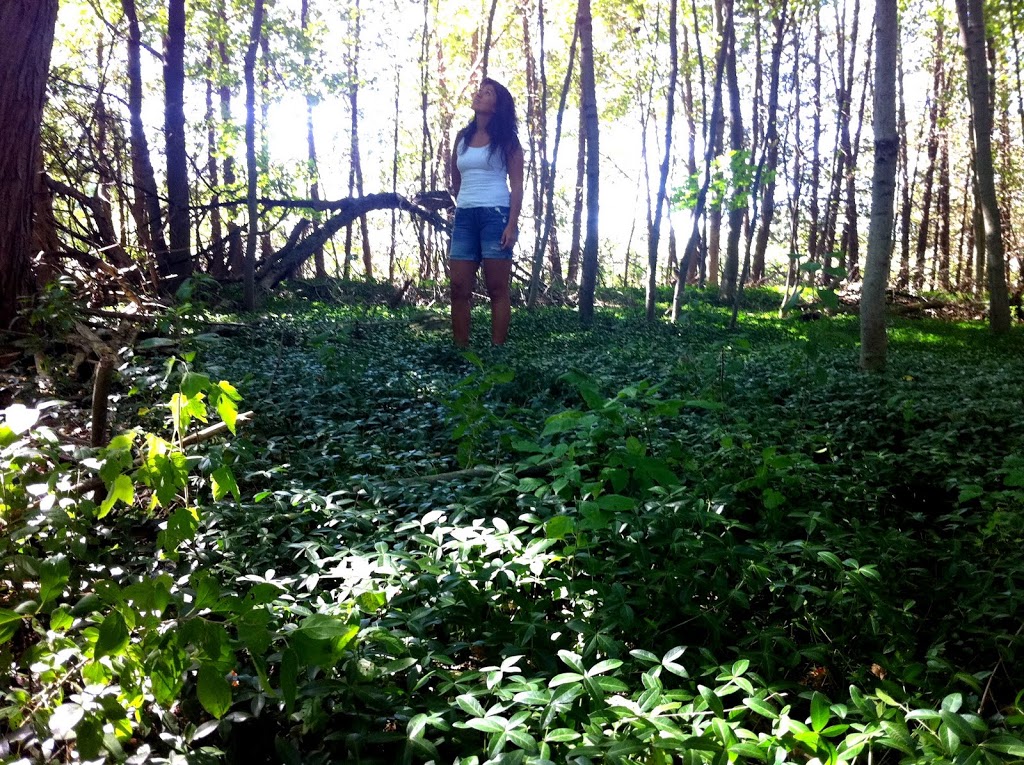 Mossy blanketed rocks and ivy that
covered the ground like a soft green carpet
Critters scurrying rapidly as we, the
unwelcomed guests, disturbed their peace…
…and giant mushrooms nestled within decaying tree trunks. Even ones that looked as if we had gone into the deep waters of the ocean. I have never seen anything like it. It was beautiful, refreshing and most of all, a time for bonding with not only nature, but our boys.




But the highlight of this weekend is right now, no pun intended! First of all, I would like to thank you for stopping by and taking the time to join our party; it truly means a lot to me and I know Jaime feels the same way.
As I suspected, it was extremely difficult to pick three favourite links. It almost feels like when someone asks you if you have a favourite child. You couldn't possibly pick one over the other, but having said that, Jaime is counting on me to pick three individual projects and these are the ones that stood out for me.


Meridith from Sweet Tea Sunsets found her inspiration from Pinterest and converted her own backyard into a 'pin' worthy oasis of her own. She not only provides us with step by step instructions, but also gives us dimensions and great detailed diagrams. Great job
Meridith! Thank you for inspiring!
Mel from
Bliss Bloom (blog)
shows us how she transformed two inexpensive items into a practical yet beautiful item. I love the way the river rock gives her already earthy planter an even more organic feel.
Mel has so many great project ideas on her blog and I encourage you to drop by and take a look.
Beautiful! Mel, thank you for sharing with us!
White Rabbit
: Your Majesty, members of the jury, loyal subjects… and the King… the prisoner at the bar stands accused of enticing Her Majesty, the Queen of Hearts,

into a game of croquet, thereby and with malice of forethought, molesting, tormenting,

and otherwise annoying our beloved…


Queen of Hearts

: Never mind all that! Get to the part where I lose my temper.


White Rabbit

: …thereby causing the Queen to lose her temper.
Alice in Wonderland, need I say more about this fabulous Croquet Hat rack from
Smallgood
Hearth
? I think not…but I will, love, love, love.
And I know that I was only allowed to pick three, but I just couldn't so….
I just had to show you this gorgeous little table that Emily from
Nest, Nesting, Nested
made so perfectly imperfect! Delicious…
And last but not least, this beautiful white dresser was given some love by Alison at
Stuff and Nonsense
. You need to check out the before picture; Alison, you are a genius!
I could list so many more, but Jaime would never ask me to co-host again, so if you haven't already looked at the other links, please take a minute to get to know other inspiring women. Thanks again for coming and keeping us company. See you all soon!
much love,
Lucy
There are several blogs that are observing a day of silence in memory of those who lost their lives 10 years ago on 9/11. Please take a moment and say a little prayer for those left behind so they may find comfort and strength as they painfully remember their loved ones now gone. Blessings.