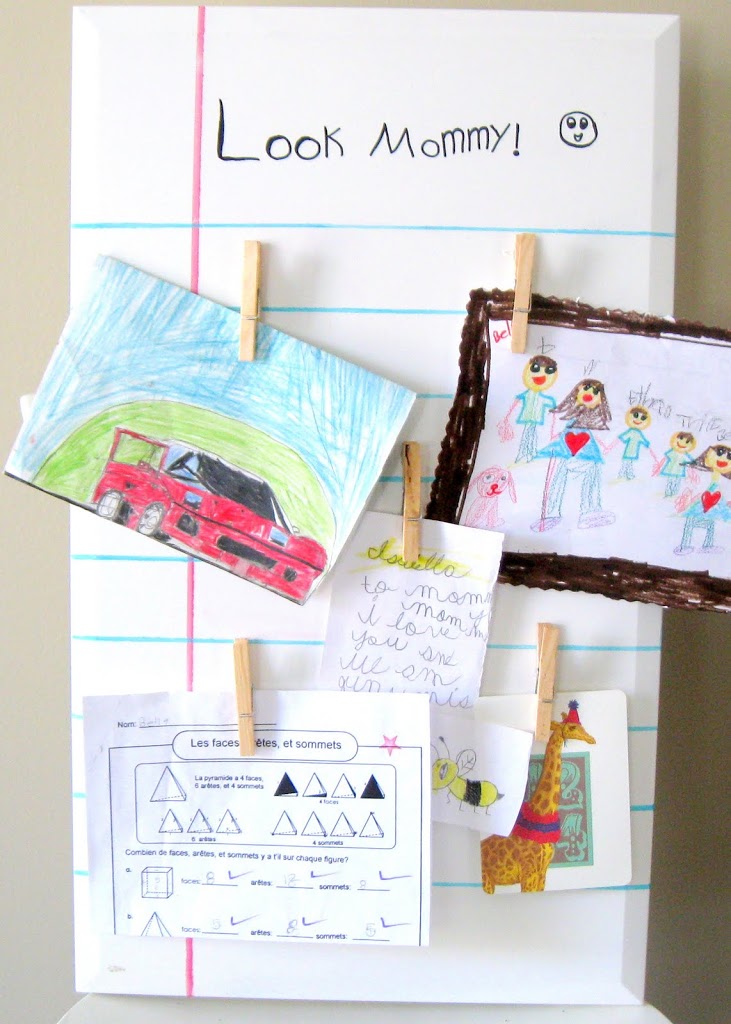 Time is what prevents everything from happening at once. ~ John Archibald Wheeler

With summer being in full bloom and me being busy with this and that, I have not had a chance to make anything new. Yes, I have ideas floating in my head and supplies waiting to be used, but I also have three little ones whose summer fun depends on me.
So, from my 'not worthy to post, but been sitting in my draft folder' vault, comes this super easy art display board.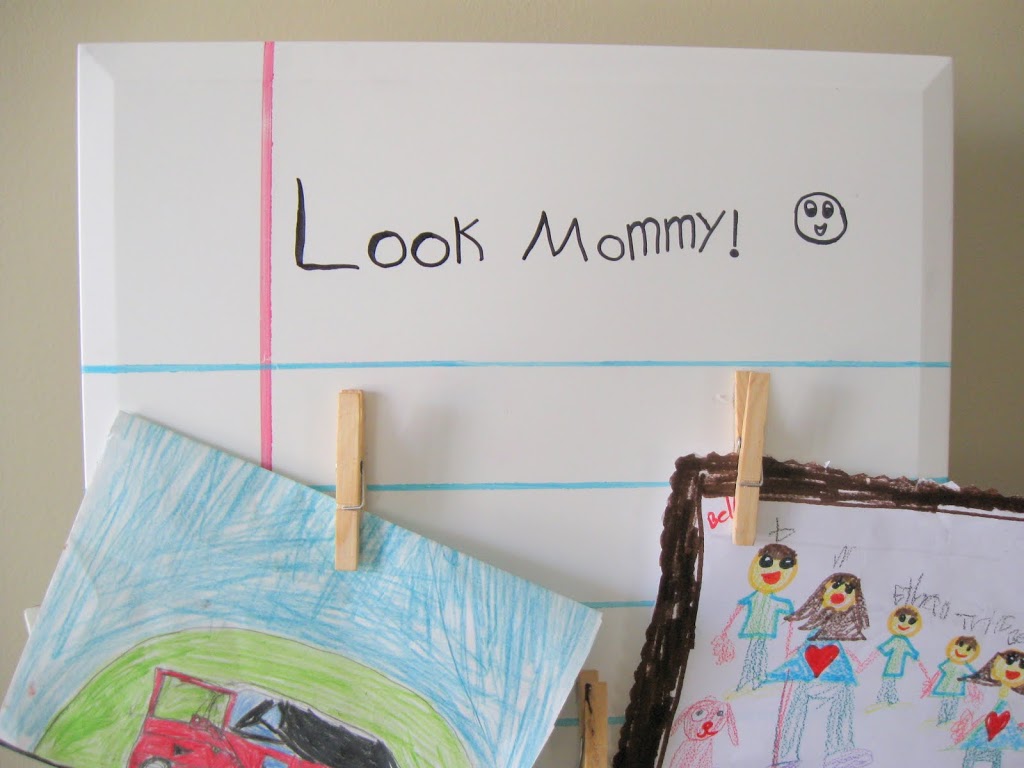 I don't know about you, but my kiddies are forever drawing and giving me pictures to put up on the fridge.
What once was a beautiful stainless steel fridge is now a fridge made out of paper (we
should have saved the money).
I have several old cabinet doors hoarding laying around in our garage and decided to turn one of them into a display board. I thought it would be cute to make it look like a notebook page…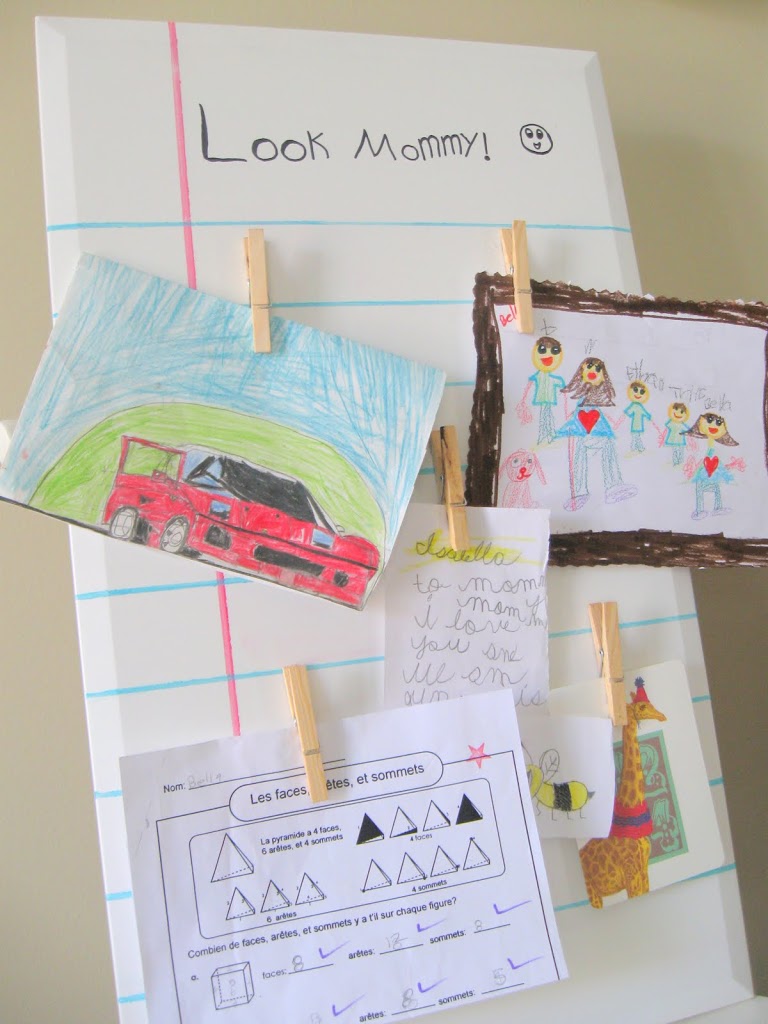 I had Bella write the words in her own hand writing with a sharpie pen and
I hot glued gun some pegs, which I meant to paint white but didn't get around to it….
As I said before, this has been in my draft folder for some time, but I think this is one of those projects that has a lot of potential to make bigger and better and hopefully you will be inspired to do so.
I am looking forward to having some me craft time, but until then…..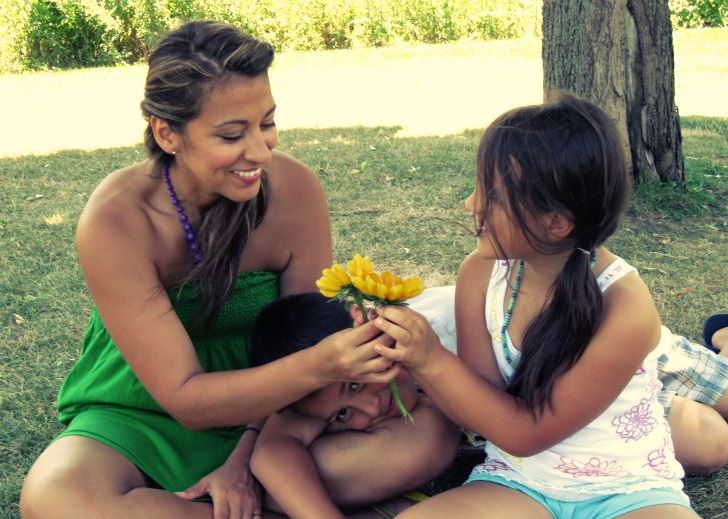 I hope you guys find the time to do everything you want to do today…see you soon!
much love,
Lucy