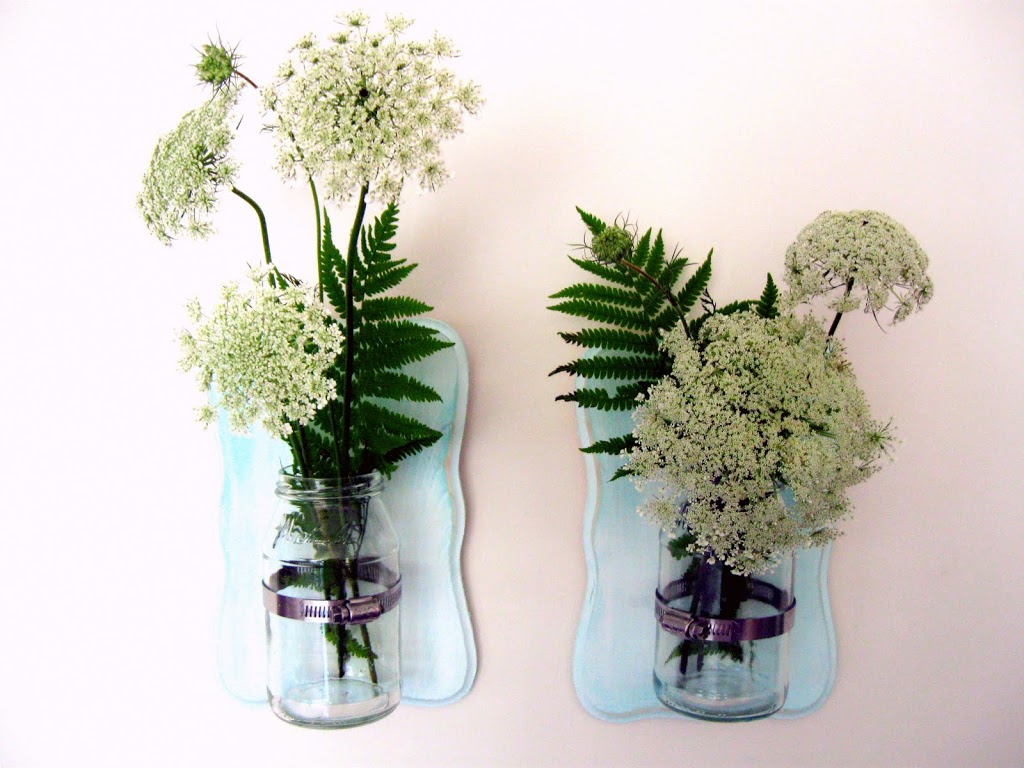 Today I had exactly one hour to make this project, take photos and post.
I mentioned I had the materials ready and it was just a matter of finding time….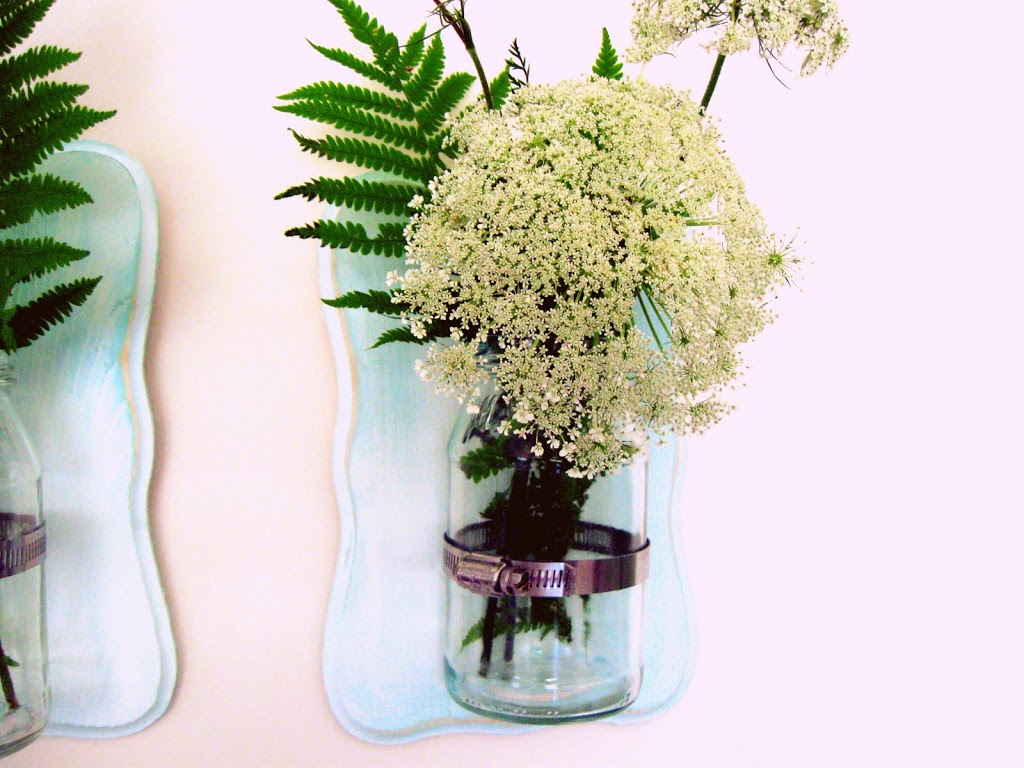 So, here they are. Such an easy way to add a
little whimsy to an empty wall or garden gate.
I had bought these plaques at the 'Dollar Store'
(which cost $2.00 each)
I removed the chain and the eye hooks…
…painted it and then added a pipe clamp.
I also added a hanging hook to the back
many
jars
; added a little light…
The hardest part of the project was trying to place the tea light inside the
jar
, as my BBQ lighter ran out of fluid and I couldn't get the tea light to sit straight….but you get the idea.
So here is the run down…
plaque = $2.00 each
pipe clamps = $0.98 each
jars = free
total cost of project = under $6.00 for both
total time for project = 30 minutes (incl. drying time)
Yay for cheap and easy!
I will be going away to our family cottage this weekend, hoping to spend some technology free time hardly gonna happen and while I'm gone, I hope you have a wonderful and relaxing weekend.
Can't wait to come back and see what you've been up to.
Linking to
these
wonderful parties, thank you for hosting!