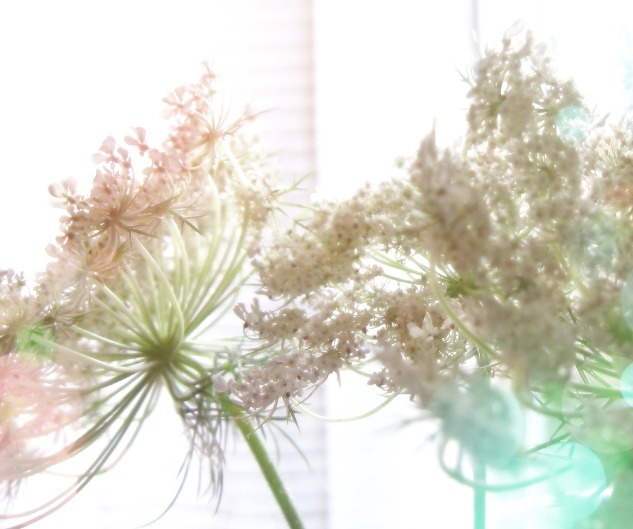 Hello my sweet friends – thank you for stopping by.
This weekend, we took a mini trip to our family cottage for a couple of days. Even though it's located only an hour and a half away from our house, it always feels like we are far away vacationing.
The kiddies love swimming in the pool and going fishing with their dad, while
I catch up on my reading or just sit back and relax by the pool or beach.
This particular weekend however, we also got a chance to visit a community garage sale.
Hubby found several beautiful jars for me for only 25 cents each!!
I love the old rusty lids and the beautiful blue glass with its old petina.
These flowers are in full bloom right now and they look perfect in the jars. Do any of you know w
hat are they called?
I also found this vintageThe PoP
Shoppe
bottle and this old flour sifter…
Not sure of the value these old bottles may have, if any, but their imperfections make them so beautiful in my eyes.
Even though I love my finds, a garage sale is not the funnest thing for little ones and so it was their turn to have some summer time fun.
But here's a little secret….
…this Mama loves the beach too.
Probably more than they do…
(3 of the many sand sculptures
we have done over the years)
A new week is upon us and I have some exciting news to share with you in the next couple of days, so please make sure you come back to visit so we can celebrate together!
I look forward to seeing you….:)