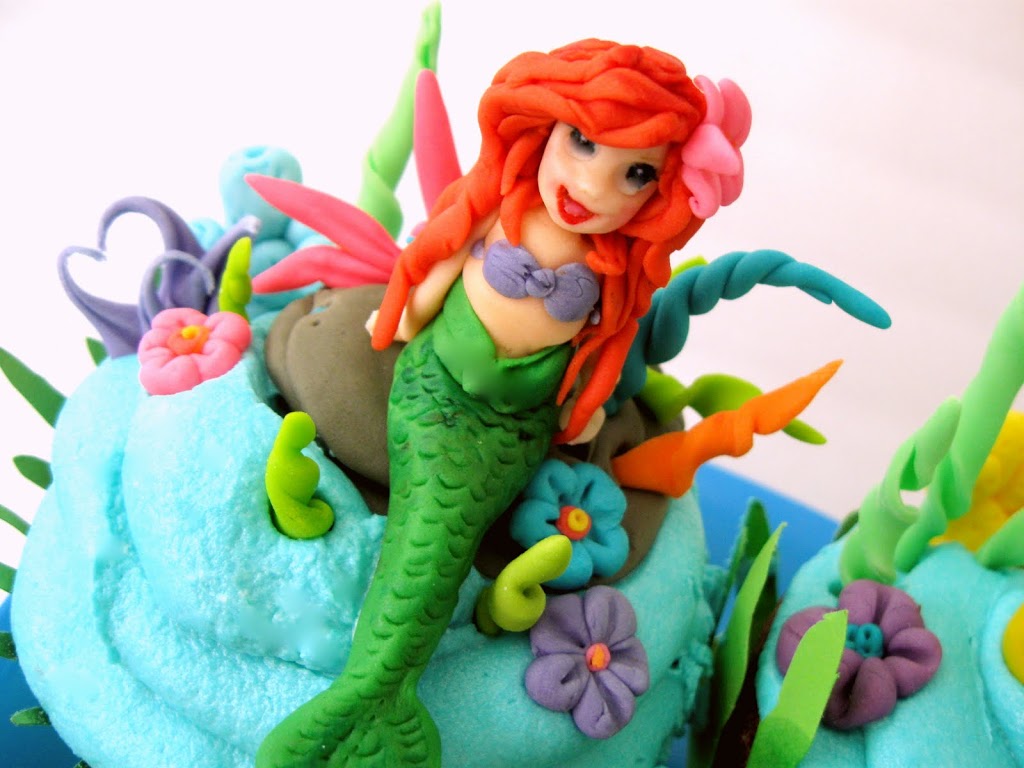 "you're not getting cold fins are you?"- Ariel
Hi my sweet friends, did you have a good weekend? I hope you did. I just wanted to give you a little peek into the cupcake 'cake' we made this weekend. I spent hours sculpting these little guys, but it was worth every minute.
This was the top layer for a sweet birthday girl…
We made 35 cupcakes in total…
I think they turned out sooo adorable.
Ready to be sent out…and be eaten…. 🙁
I hope you have a great week.
Can't wait to show you what's next…..
i will be sharing here and here
http://todayscreativeblog.net/