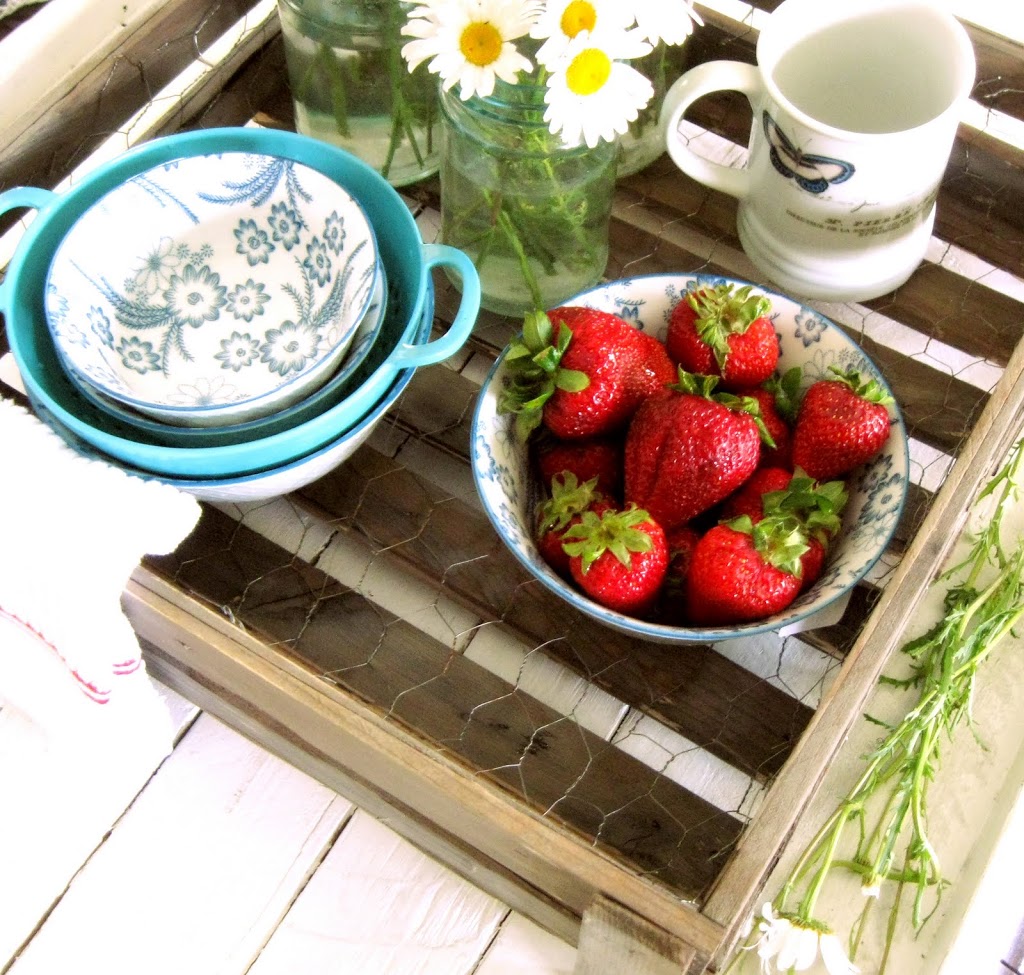 Happy day everyone…I hope your week is off to a great start.
As you may know, I have been very busy baking and sculpting, but I managed to sneak in some crafting time…
I'm excited to share with you this
little faux French vegetable crate….
I'm often inspired by so many of you and this particular project was inspired by several ideas.
I originally saw this little wooden crate at Dreamy Whites. I'm sure you've heard of Maria and her gorgeous blog, but if for some reason you haven't, please stop by and prepare to be amazed.
And do you remember the little
paint stir sticks frame
I had made? Sweet Chessa from
Antsi Pants
suggested that I could have also used wood shims to build the frame, and that set off the light bulb…
I immediately (well, a couple of days later) went to our local Home Depot and purchased a pack of wood shims for under $3.00.
I also remembered seeing my friend Michell from Girl in Air age her wood shims with vinegar and steel wool. Ashley from Lil blue boo had also used this technique to age a beautiful lazy susan wine tray.
So I got to work…well kind off. I had started the project a couple of weeks ago, but became busy with life and only built the frame…
So my Father in Law, who is visiting from England, eagerly stepped in to help with this project and
surprised me one day with a finished frame, hence the lack of pictures (forgive him, he
doesn't get the whole blog thing).
In order to be able to use the shims and make them sturdy, you will need to nail two together. Placing the thinner side on top of the thick side, this will form a piece of wood with the same thickness throughout.
I placed some steel wool in vinegar, let it stand overnight, removed the steel wool and with a brush, applied a coat of the vinegar/steel wool liquid onto the wood. It's amazing how fast it changes colour.
I found that using a brush gave me a more uniform colour as opposed to using the steel wool directly onto the wood. Allow it to dry for an hour or two and sand down a little. Then staple some chicken wire and voila!
I also found that by rubbing some of the vinegar liquid onto the chicken wire ,the wire takes on a rusty effect (you can see it in one of the pictures above).
While driving the kiddies to school, I spotted these wild daisies along the side of the road and decided to pull over and make a little bouquet… so pretty.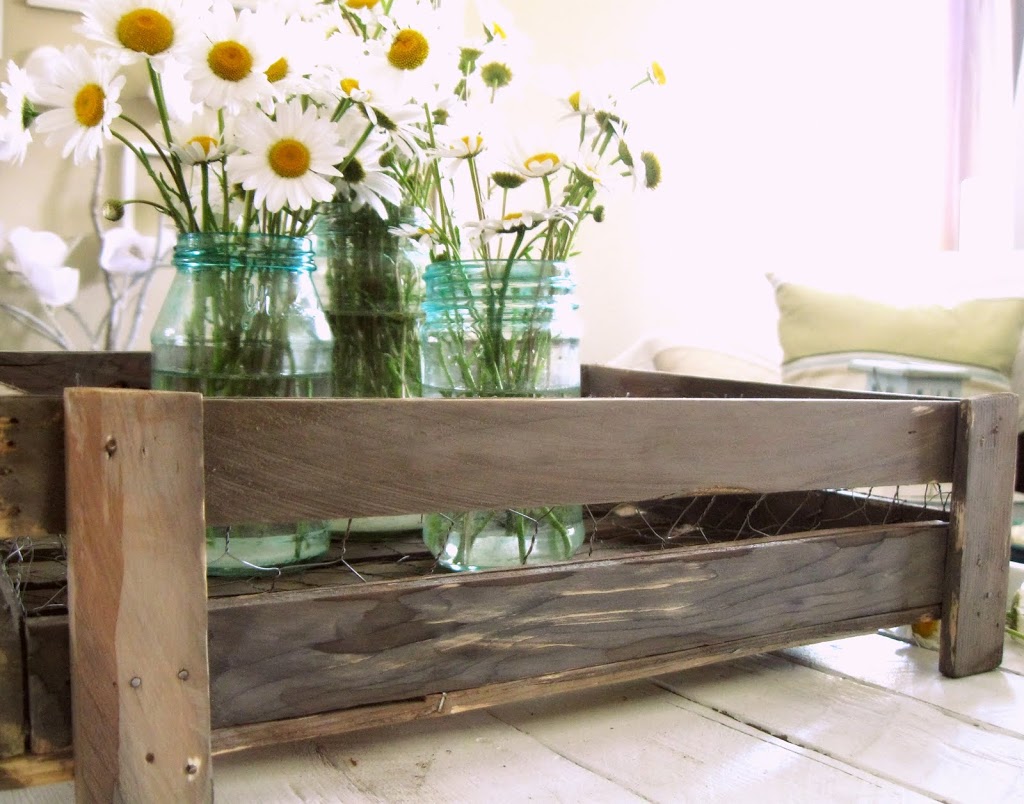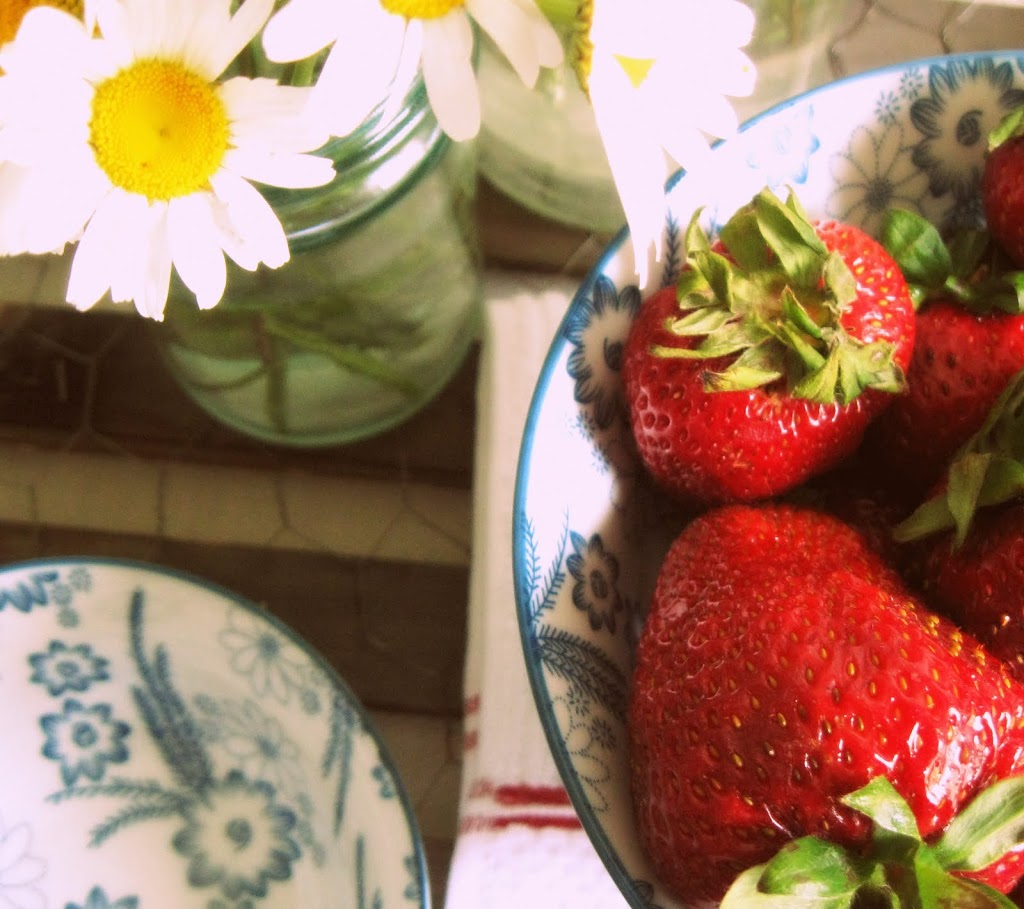 So there you have it…a little French vegetable crate made of wood shims that cost me under $5.00.
I know I say this often but I truly appreciate the inspiration you offer.
much love,
Lucy
LINKING HERE