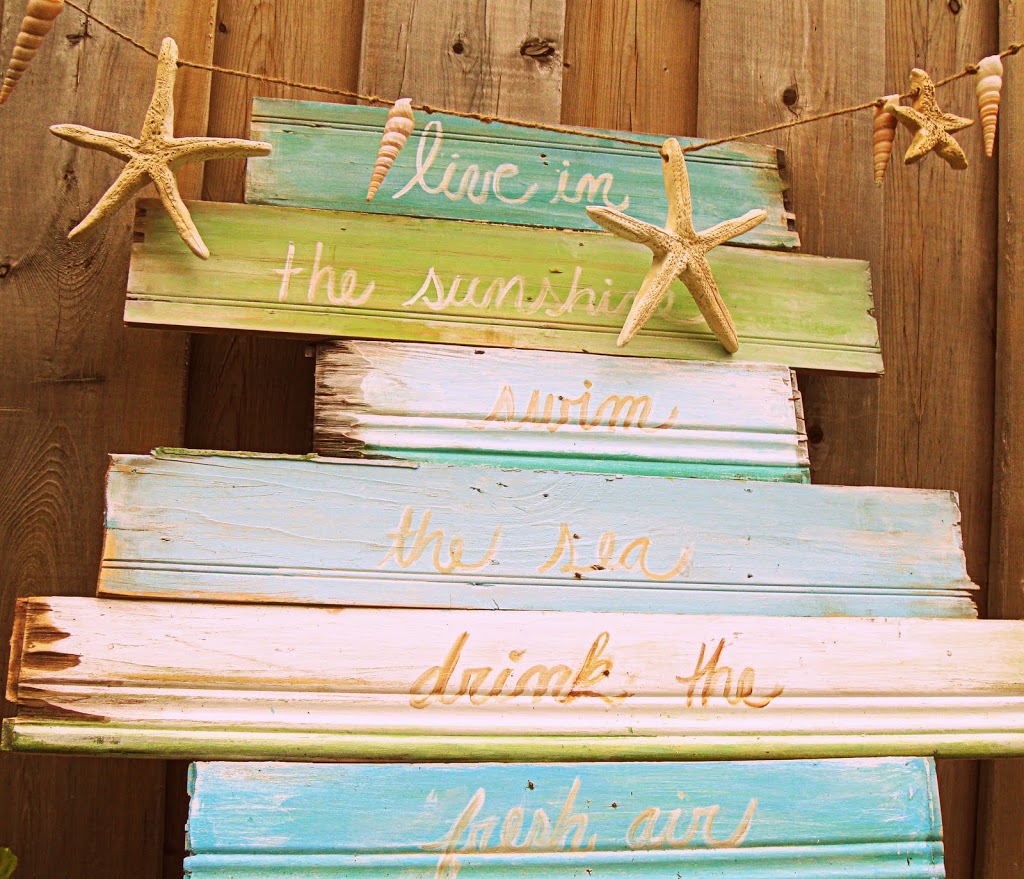 On my

previous post

,

I shared the sign I had made from an old

baseboard

. Even though I really love the way it turned out, the space needed something else….
Enter a homemade shell garland…
I love seastars, but I only had one around the house….
…and the ones I found at the store were $6.00 a piece. So, like any sensible DIYer would, I decided to
make my own out of clay….
I had the original as inspiration as nothing
compares to God's original masterpiece….
but here is a quick step by step…
(I added a toothpick to each arm to reinforce them).
I didn't really take my time so I was not 100% happy with the way the stars looked, but once I threaded them and hung them, I thought they looked ok.
Once the clay dried, I painted it and sealed the stars.
Threaded some twine and some spiral shells…
If you have the time and patience, you can mimic each little hole easily using a toothpick. Or, you
can simply buy them, gently drill a hole on the top and thread the twine through…easy.
Nothing says summer like a garland made of pretty shells, twine and some seastars.
Come on summer, I am eagerly awaiting your arrival…
On a final note, I wanted to say thank you so much for all your lovely comments.
I hope you know that I truly appreciate the time you take to leave your words behind.