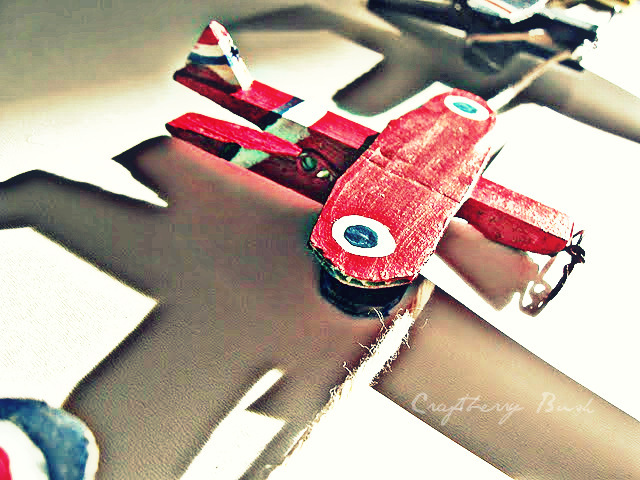 The brave die never, though they sleep in dust:
Their courage nerves a thousand living men. -Minot J. Savage
I thought I would share a little garland I had made for my nephews as a Christmas present last year. I thought the colours would be very appropriate to commemorate your Memorial Day.
As you might know, I'm Canadian and our Memorial Day – or what we call Remembrance Day – is celebrated in November, but a fallen soldier is a hero no matter where you are from.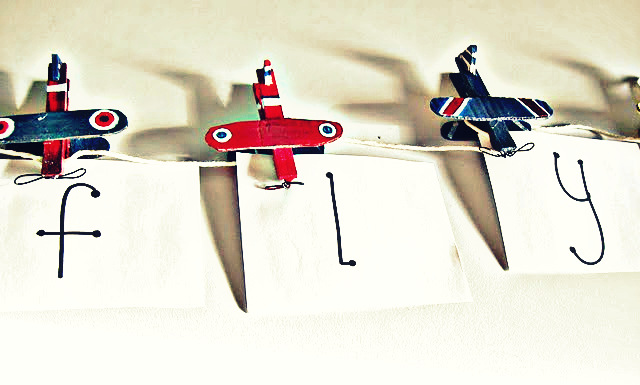 I made this little garland to coordinate with my two nephews' room.
My sister in law chose the perfect colours for her little boys.
She has a cute blog which specializes on sewing tutorials, drop by and say hello for me.
You can easily see from this picture some of the plane's detail. I thought it would be great for them to hang their drawings or some photos.
They look so precious in person and make a perfect addition to their room. These would also be great for Independence Day don't you think?
I had my long weekend last week and now It's your turn! I hope you have a wonderful and relaxing one. I can't wait to read all about it.
I will also have some really cool things to share with you so I hope you come back to visit me soon.
much love,
Lucy
p.s. I wrote this as an after thought…
Have you ever had a project that you were very protective of and you felt a little selfish about? Well, this is it for me. Not because I think it is grand and amazing; but for some reason I have an attachment to it and have hesitated posting it for fear of it being reproduced and having someone else take the credit for it. I am sure some of you can relate…right???? Please forgive me if I sound selfish by writing these words. I hope you know that I truly want my blog to be inspiring to you and that's why I share all my ideas.