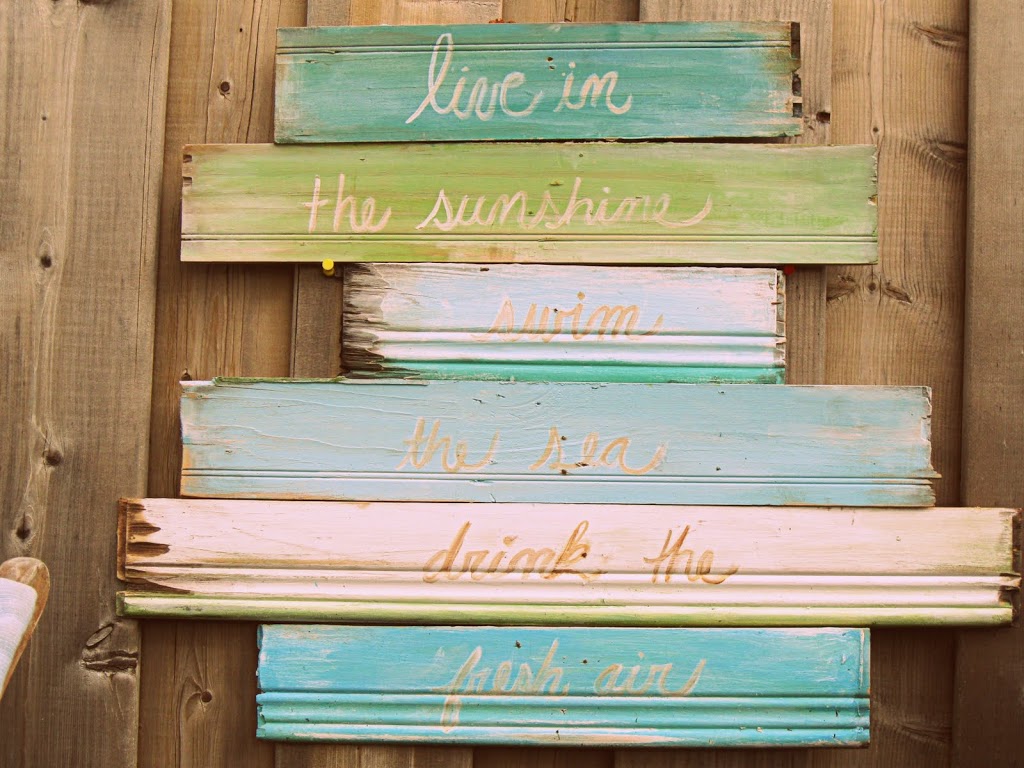 Hello friends – I hope you had a great Monday. Today was a holiday here in Canada, and as I type I can hear the 'booms' of the fireworks as people celebrate Victoria Day, otherwise known as the May 2-4 weekend
(

Queen Victoria 's birthday

).
I love long weekends, and I especially love, sunny and warm long weekends.
Oh how I've missed the warmth of the sun…
Time to live in the sunshine, swim the sea and drink the fresh air…
Time pretty up your home (a little sign out of old baseboards)…
Grill some delicious food…
Appreciate the beauty of little things…
See the stones skip along the crystal waters…
Make and capture memories…
Dance our summer dance and…
Always keep in mind the foundation of our family…
Thank you for allowing me to share some more of me with you.
Your company makes my days bright and sunny.
* I used an old baseboard to create a beachy sign for our backyard.
Painted it and added some wording. I then aged it by sanding and adding a little glaze to it.