————————————————————————————————-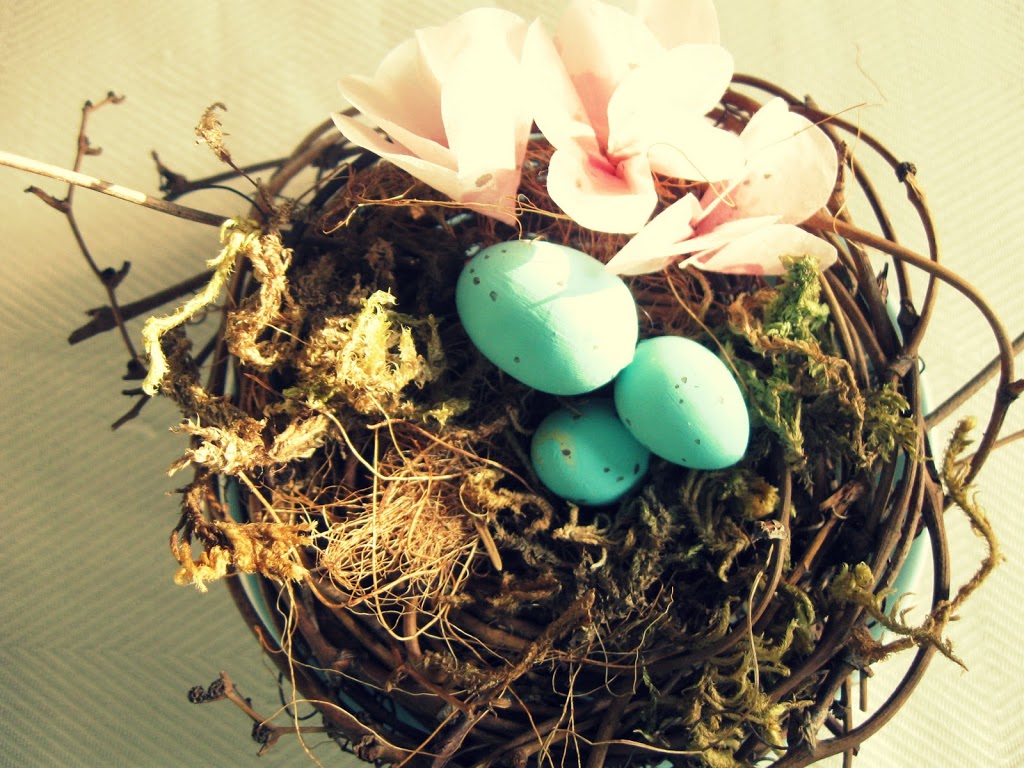 Splendid, beautiful flower, you grace us with your beauty and then you're gone in the wind…
Here is the cherry blossom tutorial I prepared for you earlier this week. Some of you have asked how I colour the blue jars, so I hope have the tutorial for you on Monday…I hope you come back to take a look.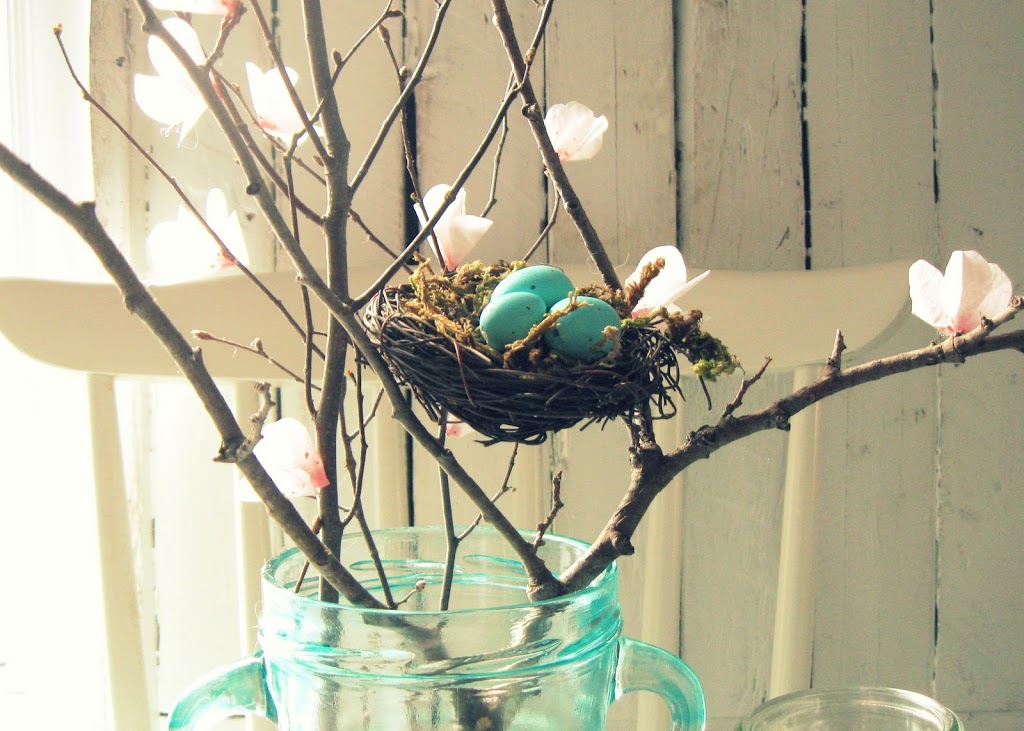 Supplies:
Coffee filters or pink tissue paper
Paint brush
Pink paint,or red food colouring
Glue
Scissors

Dye a coffee filter with red food colouring (this is the same technique used here)
If you will be using tissue paper, skip to step 3 by simply cutting a square of 2 1/2″and fold it in half to form a rectangle (sorry I forgot to number the pictures)
1. Fold coffee filter in half to form a semi circle and cut vertically in half
2. Trim edges to form a rectangle.
3. Fold over from left to right towards the centre, and
4. Again from right to left towards centre to form a cone.


5. Trim excess paper from top
6. Draw an upside down tear drop and cut along the line
7. Open it up and you have a six petal flower
8. Using very diluted paint or food colouring (I used water colour), paint a circle in the middle
9. Allow paint to dry and add some small brown dots
10. Pinch flower from the bottom, twist a little to form a cherry blossom
The darker shade of pink in the centre and the small dots enhance the look of the cherry blossom, making it look more realistic.
It's such an easy craft and the results, in my opinion, are so adorable. The hardest part of this craft is venturing into the garden or the woods to find the perfect branch to stick these little beauties to.
I stuck mine with little dabs of glue. I have also found some other great tutorials for you to take a look, here and here and while you're at it, please take a look here for a fantastic way to make those plastic cherry sprays look extra beautiful.
Always looking for photo opportunities…
Here is a little tip for you. As mentioned before on my
previous post
; I purchased an old wreath from a second hand store to make some little bird nests. Because the wreath was old and the vines were very dry and brittle they broke quite easily. So I let the wreath soak over night in the sink. This restored the flexibility of the vines making it very pliable and quite easy to mold into the little nests.
Nothing compares to the beauty of nature, God is a genius!
If you are fortunate enough to see these beautiful flowers in person, go out and soak it all in, because just as fast as the sunrises and sunsets come and go, so will the cherry blossoms.
I wish you all a beautiful weekend!
Lucy
making spring at

and
HERE