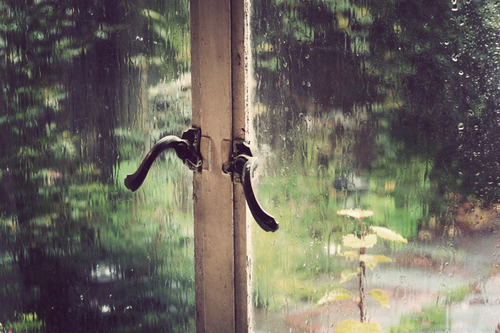 It's raining outside today. It's gloomy and cold
making me feel lazy and a little blue, but mostly….
It makes me miss summer. But as I look out of the window and see the rain drops fall to the ground, I see God taking care of our earth; even as we fight and kill each other; even as we pollute the oceans; even as we cut down forests. Faithfully HE still waters our soil and reminds us that soon that cold white blanket we see over our fields will melt away to give way to a lush green one. Made of the softest grass and adorned with flowers which look like precious jewels under the sun (HE is love).
And then, I feel grateful. Grateful for the rain
whose sound is so soothing and lulls us to sleep…
Grateful for memories as I reminisce of my childhood and the puddles my brother and I splashed through as we walked home from school. When as kids we would welcome rainy days, without a care in the world, soaked head to toe…
Floating paper boats and twigs; following them closely as they went along on their journey and then disappearing into the distance never to be seen again. But in our imaginations, these little boats would see the world.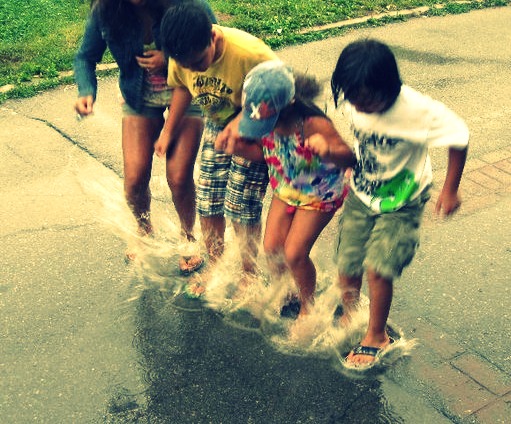 Days come and go with such fury, such speed and yes, winters are cold and long and rainy days make you feel a little blue but today, I embrace the rain and slow down….
Soon we will free ourselves of heavy coats and scarfs…
…and see God's masterpiece revealed…
Spring is near and isn't this so worth the wait?
Whether it's raining or it's sunny where you are, reminisce,
sing thankful praises to God and
just slow down……….