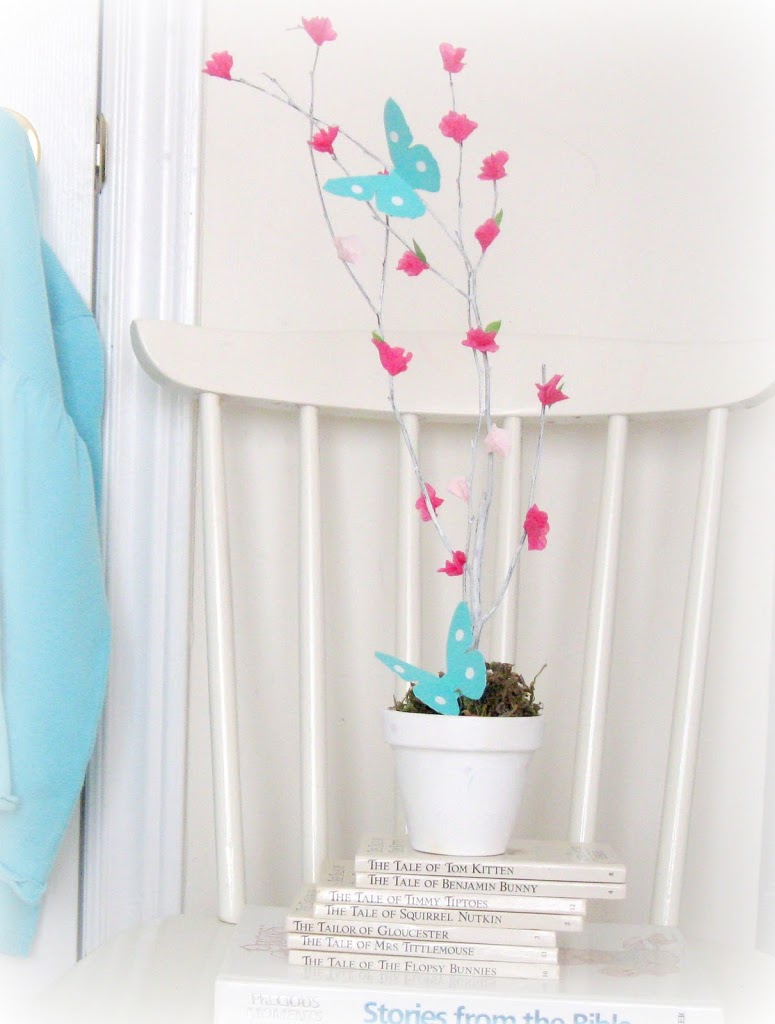 During the March (Spring) break, the kids and I managed to find some time to make a couple of crafts in between outings. I love the talks we have while we spend time crafting; I cherish those little moments.
The boys do it mostly out of the kindness of their heart because they know how much I enjoy it, but I know they would rather be playing outside with their friends.
They do enjoy painting and sculpting along with me so we tend to do that more than crafts.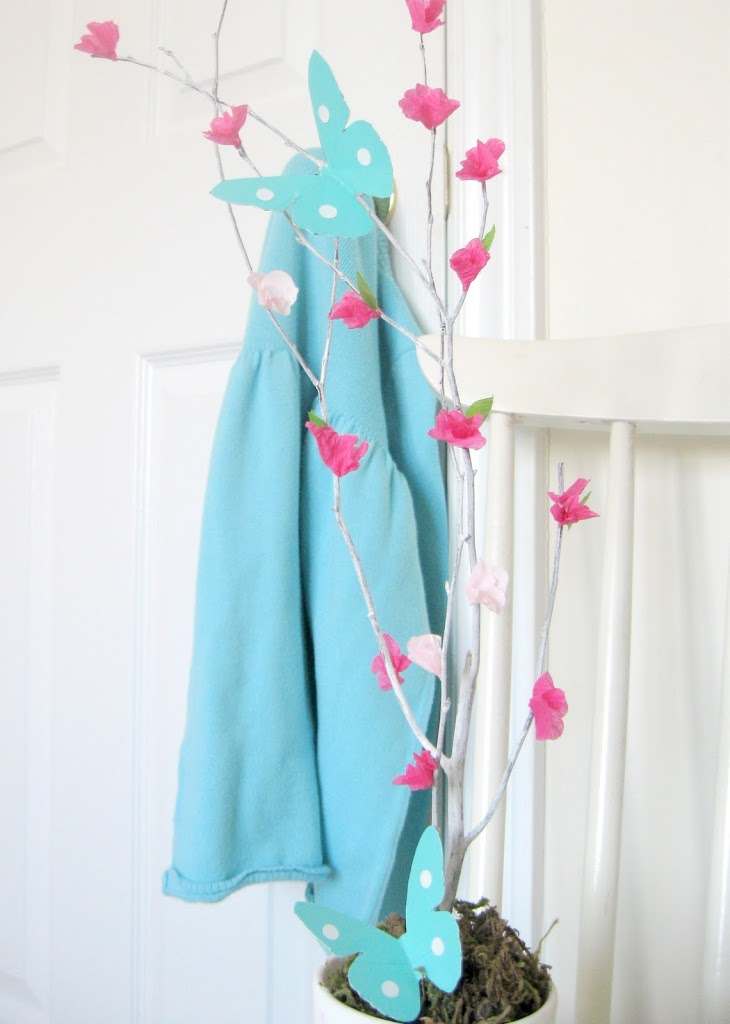 Of course, because this craft involved flowers and butterflies, they wanted nothing to do with it.
It's not until now that I realize Spring is a very 'girly' time of year, with pretty flowers, butterflies, little baby ducklings,bunnies etc.
So again, it's me and my Bella spending mommy and daughter time together…
This was actually her idea (La Belle idee de Bella). She wanted to make her own mini cherry tree, s
o I poured some plaster into a painted terracotta pot and inserted a branch which she then painted white.
She cut little pieces of pink crepe paper, scrunched them up a little and glued them onto the branch.
I then drew and cut some butterflies with Bella's favourite colour and she glued those as well.
The contrast is so pretty,fresh and springy…
Over the years, I have done several variations of this craft with the kiddies, including the boys before they were 'too cool' to be making a cherry tree. It's so easy to make and it yields such sweet and beautiful results.
I have so many spring crafts and ideas flying around in this little head of mine and hope to share them with you in the days to come.
Thank you for your beautiful company!