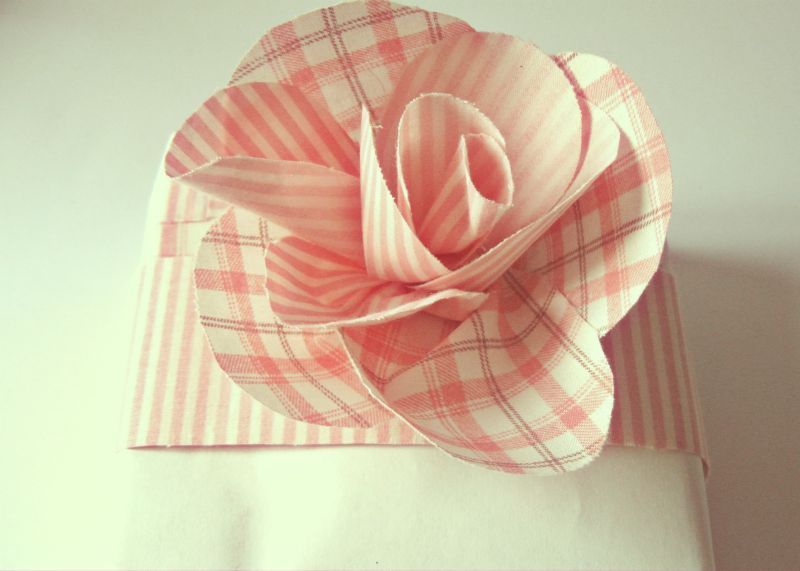 I thought I would have a little fun with the left over fabric and embellish…
So I made this fabric flower to top the little present. I do have a confession to make; I didn't want to use my tape on a 'fake' present so I just placed the tape on top of the box without actually taping it down (you can see that it's not sitting flush to the box). I promise you, the tape works very well.
I wanted to show you how beautiful 'thinking outside of the box' could be.
I think the flower is so pretty, easy to make and can be used for many other purposes.
But together with the tape, it brings such a personal touch to any present.
I did a series a while back on simple ways to wrap gifts (if you haven't see it, it's right

here

).
As much as I have thought of a good segue for the next picture, there really isn't one….so let's just say I had fun thinking outside of the box….
Three little clay birdies sitting under a mini bunting, made out of washi tape…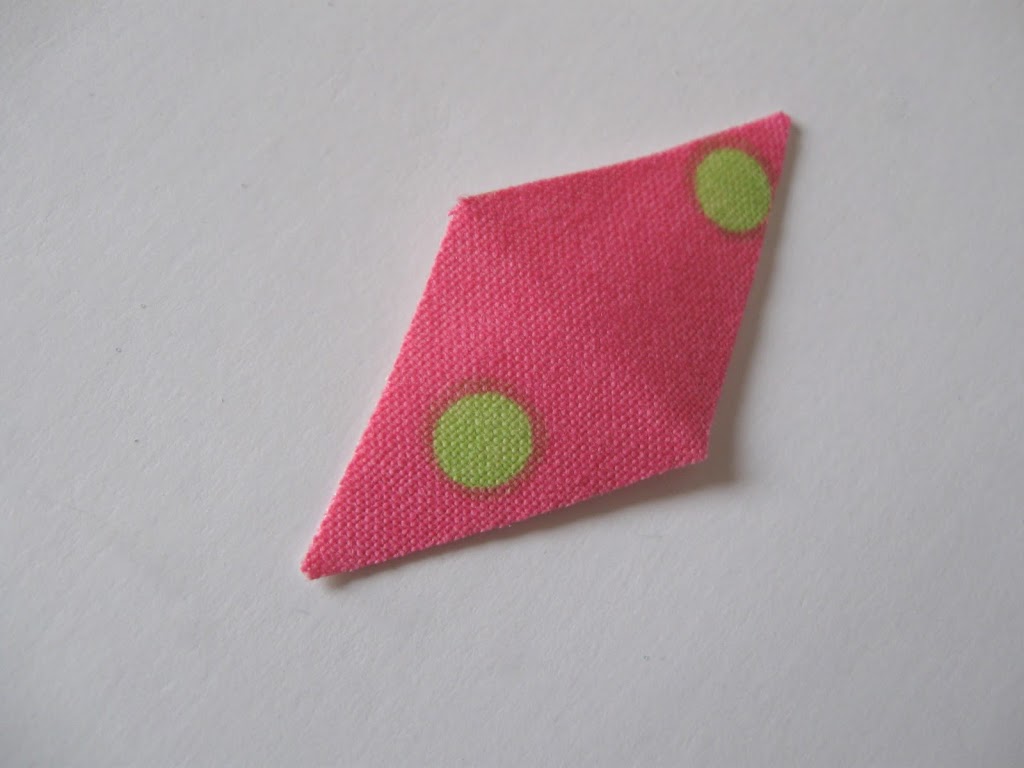 Cut a diamond shape and fold it over a string to make a mini bunting.
Just for the fun of it…….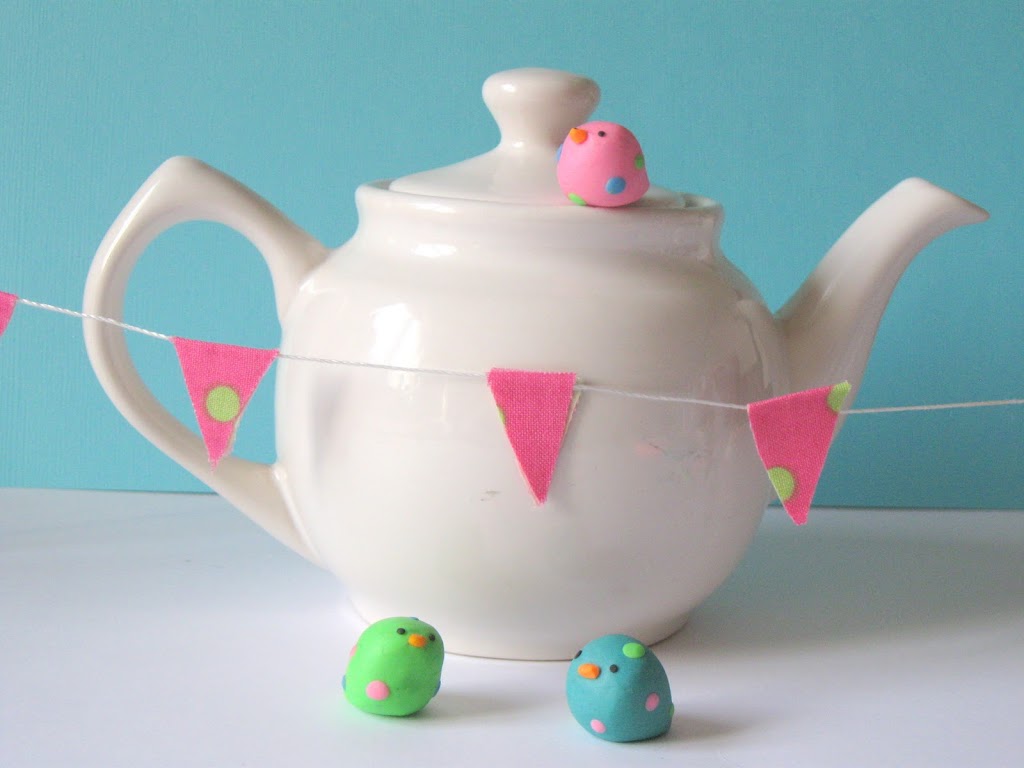 I guess when I let my creativity take me, not everything makes perfect sense or has a purpose but it satisfies my need to be creative and that makes my heart smile.
I have,however, seen these little buntings used on cakes so maybe my madness does have a reason… …this time (?).
A new week is upon us and I hope you have a great one.
linking here