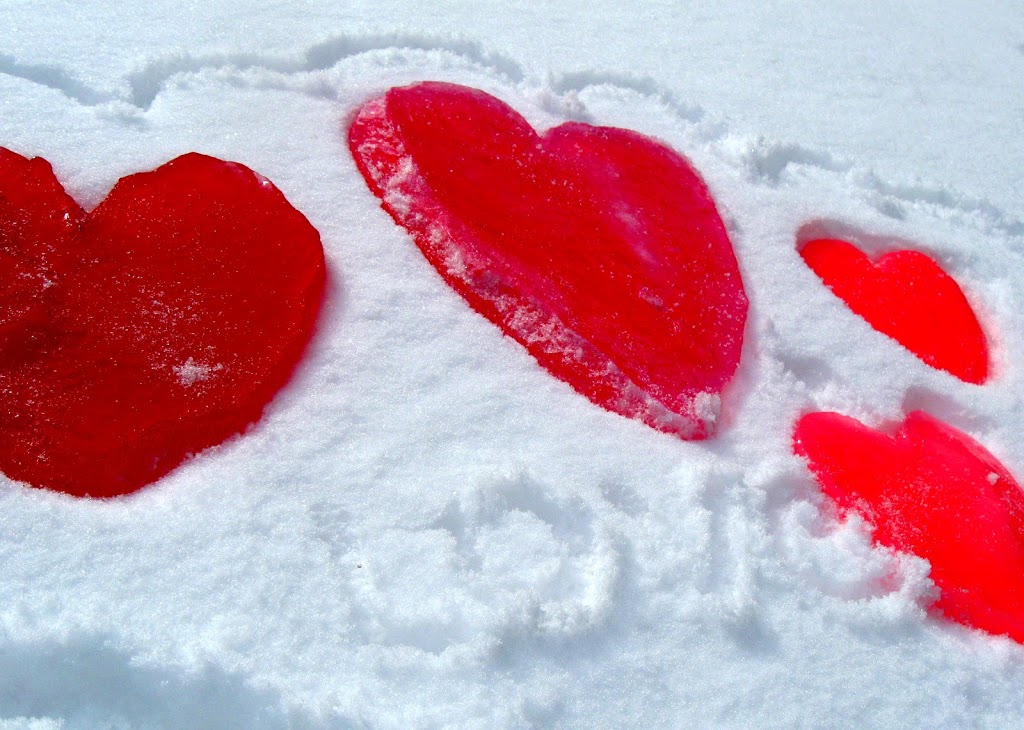 When life gives you lemons, make lemonade. And when Mother Nature gives you extreme cold weather…make 'heartcicles'!!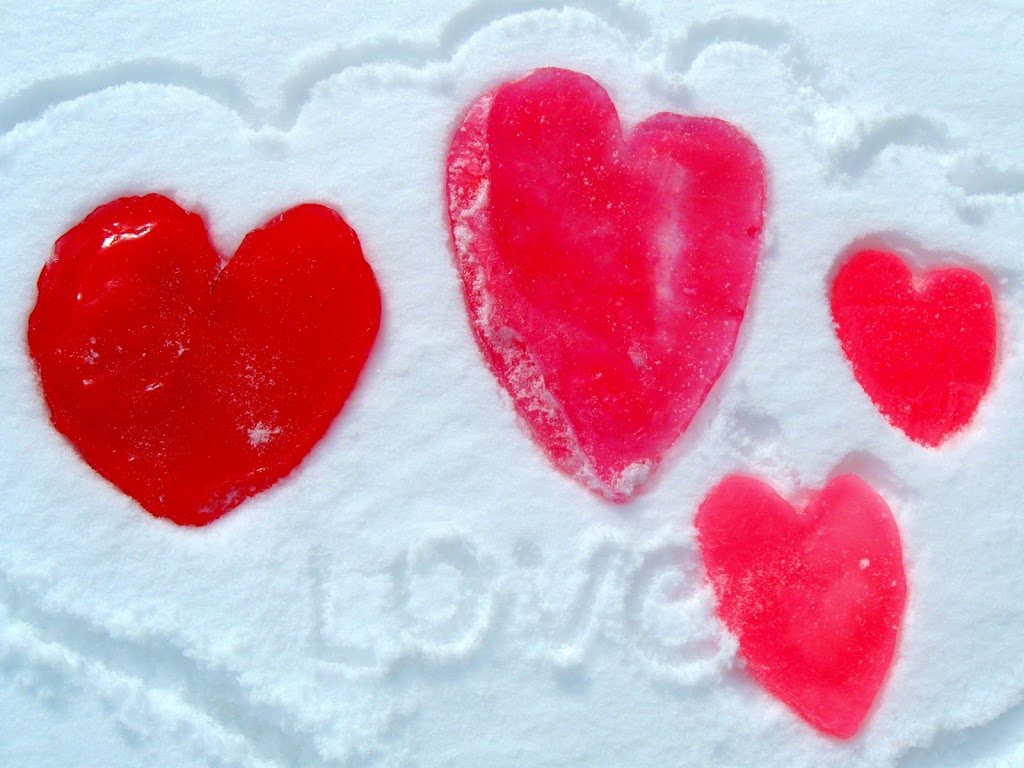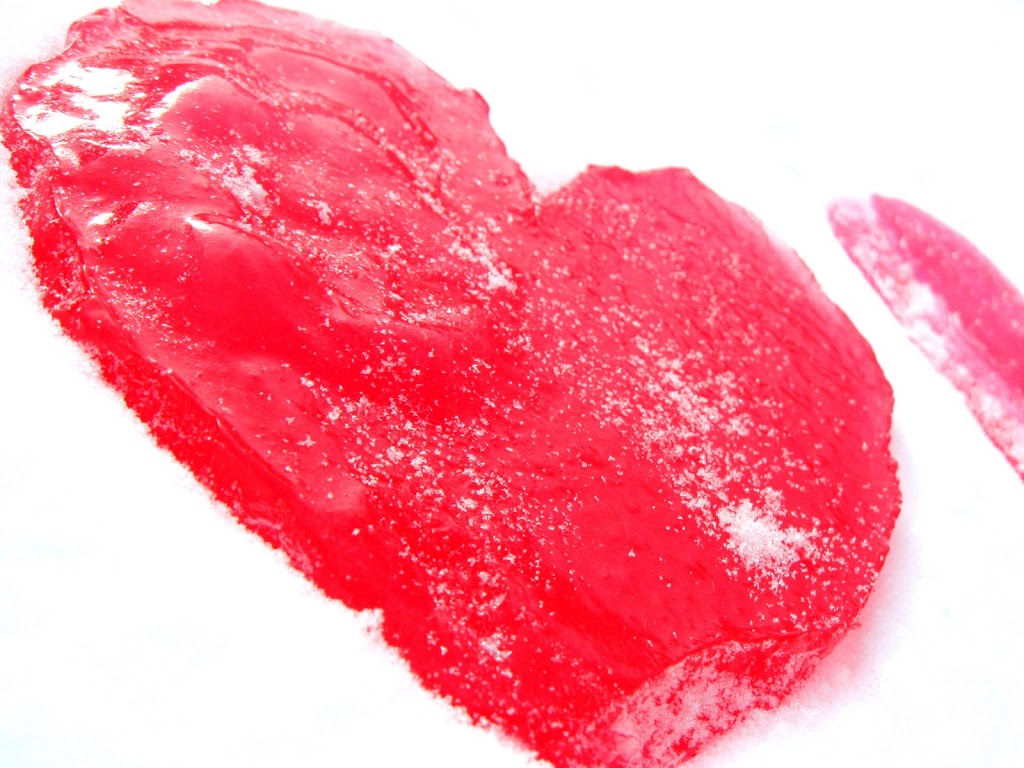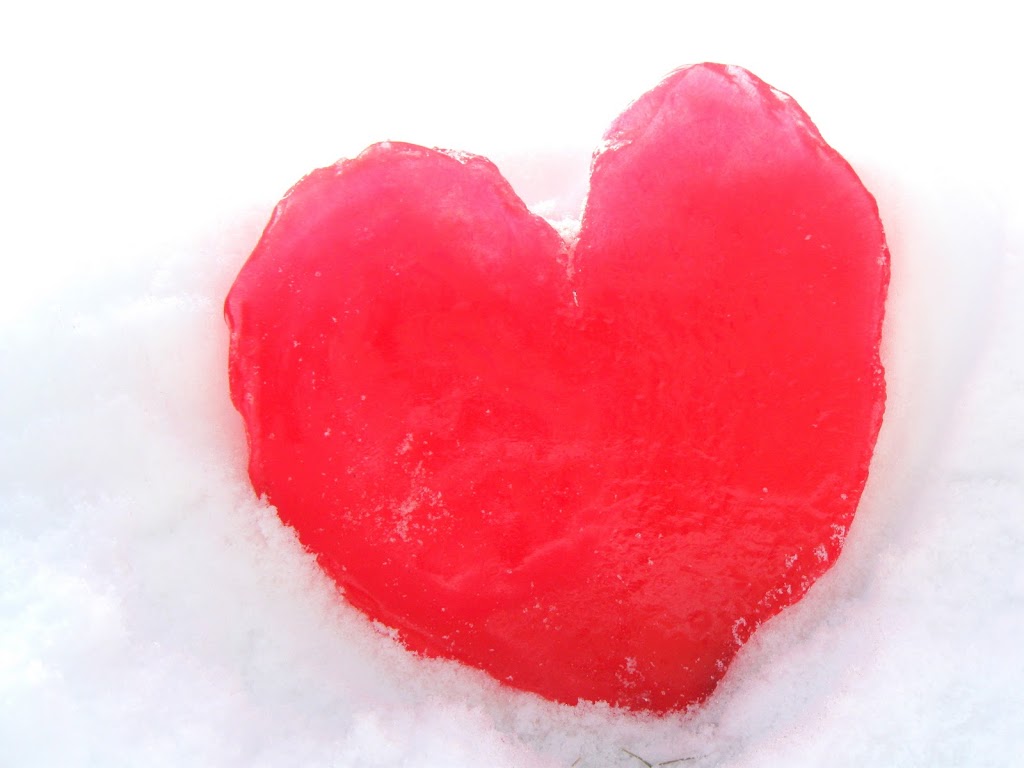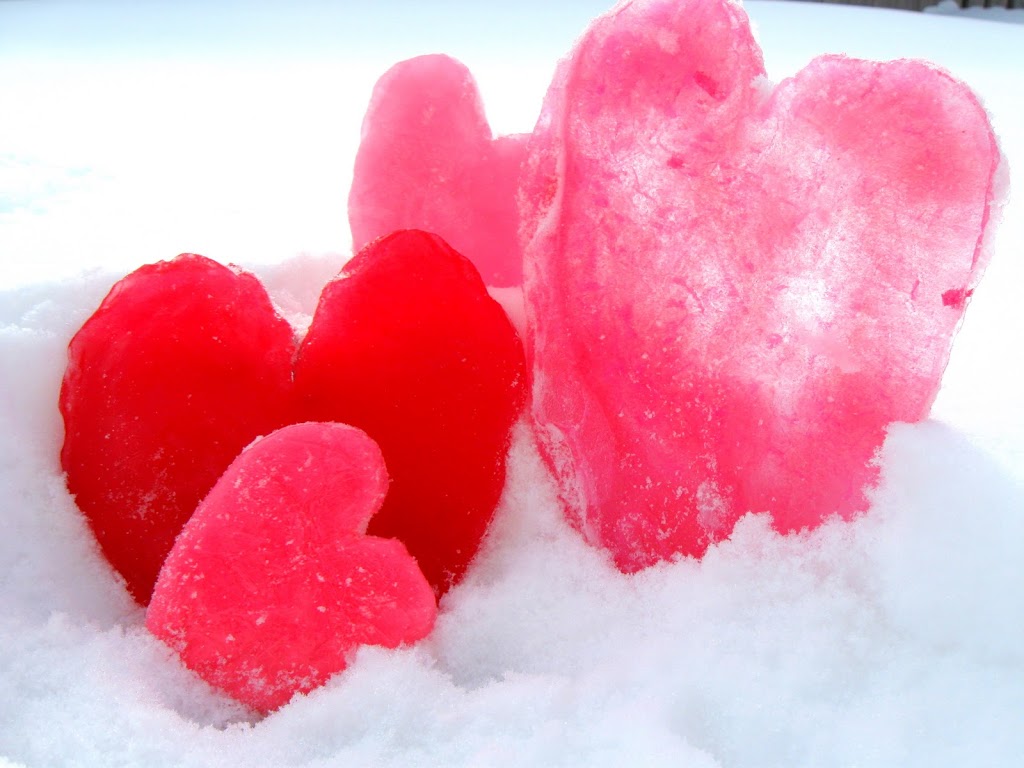 My ideas often come to me in the middle of the night when stores are closed, and even if they were open, I can't justify purchasing an item for the sake of one blog post. So, I made my own molds using foil paper….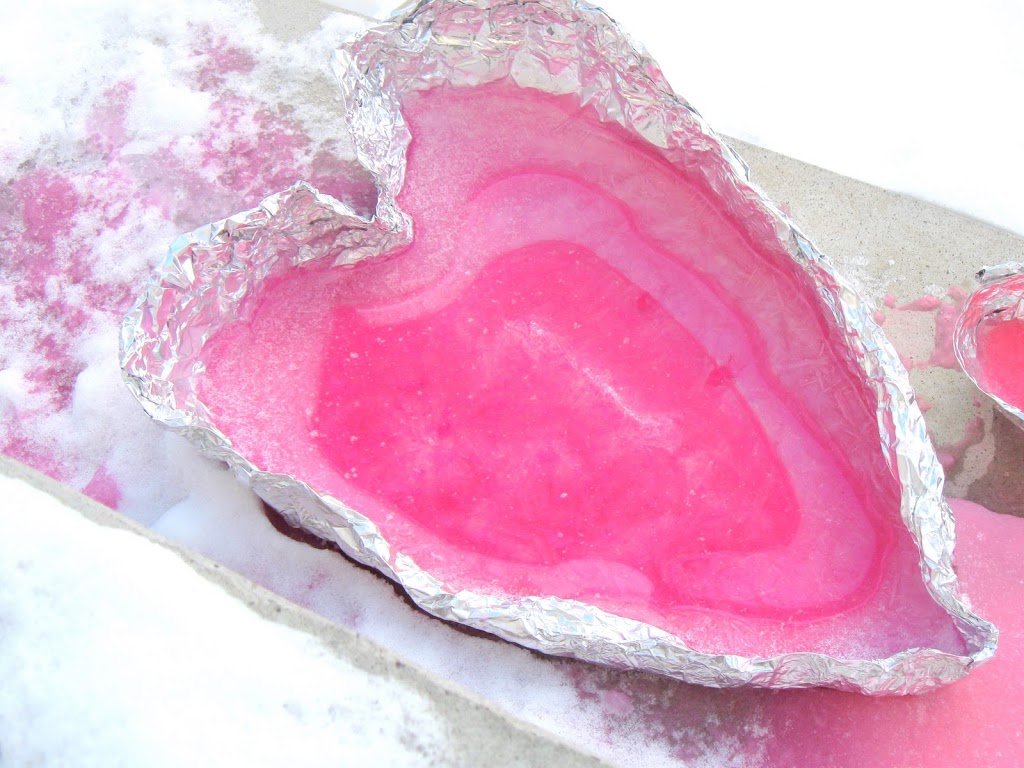 Shape foil into desired shape, making sure its one continuous piece (it will otherwise leak).
I made various sizes…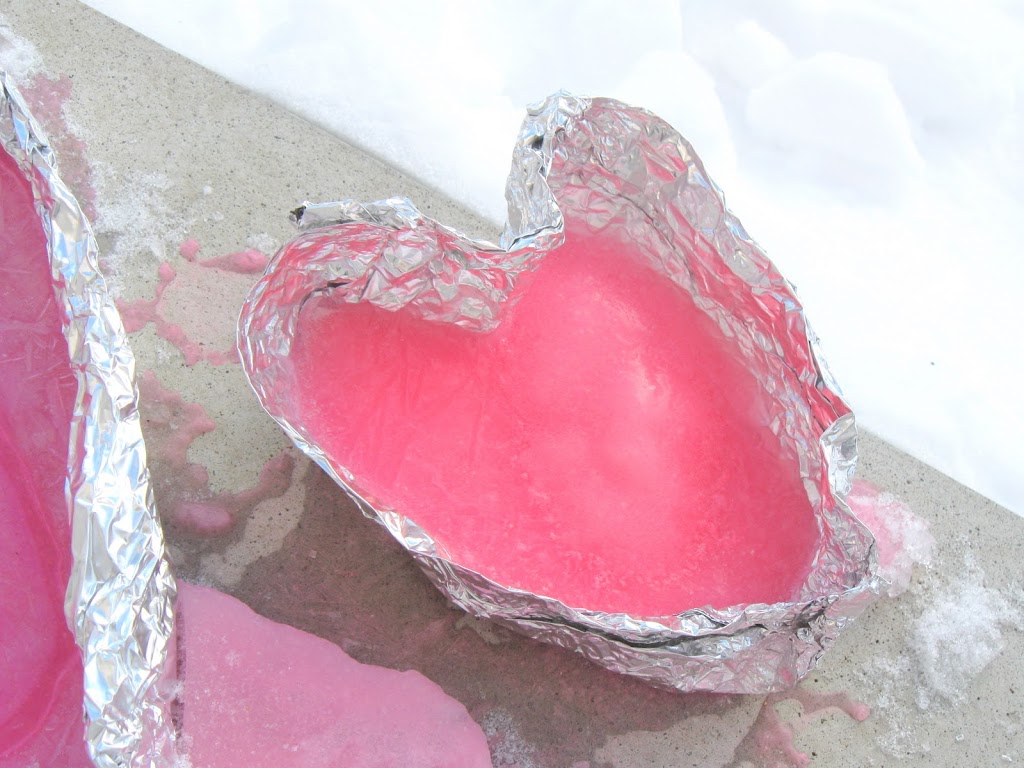 …and mixed different shades of pinks and reds. P
lace outside and let winter do the rest.