A while ago, I was browsing the net and came across a French website with beautiful pictures of table settings (I unfortunately cannot remember the name, nor could I find the link to share with you).
One of the images that really caught my eye was not meant to be focus of the picture, but was found in the background – i
t appeared to be spoons made of bread. Given this was not the feature of the article, no details were provided, but it got me thinking these little spoons
would make a great addition to our annual New Year's eve celebration at our home this year.
As I tried to look for the images again, I came across these
bread spoon
mo

lds.

Very cool idea, but realistically, I am not going to make bread dough from scratch. And so on to the next thing I know how to do best…play with my food.
I think I was successful…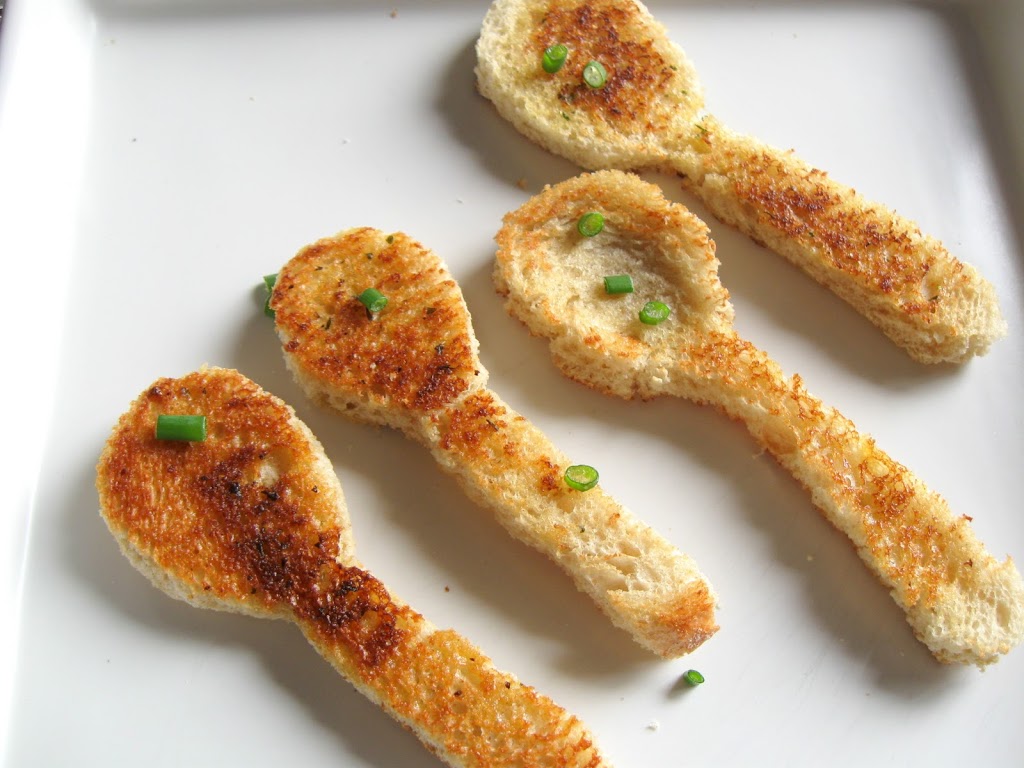 Are they not the cutest things ever?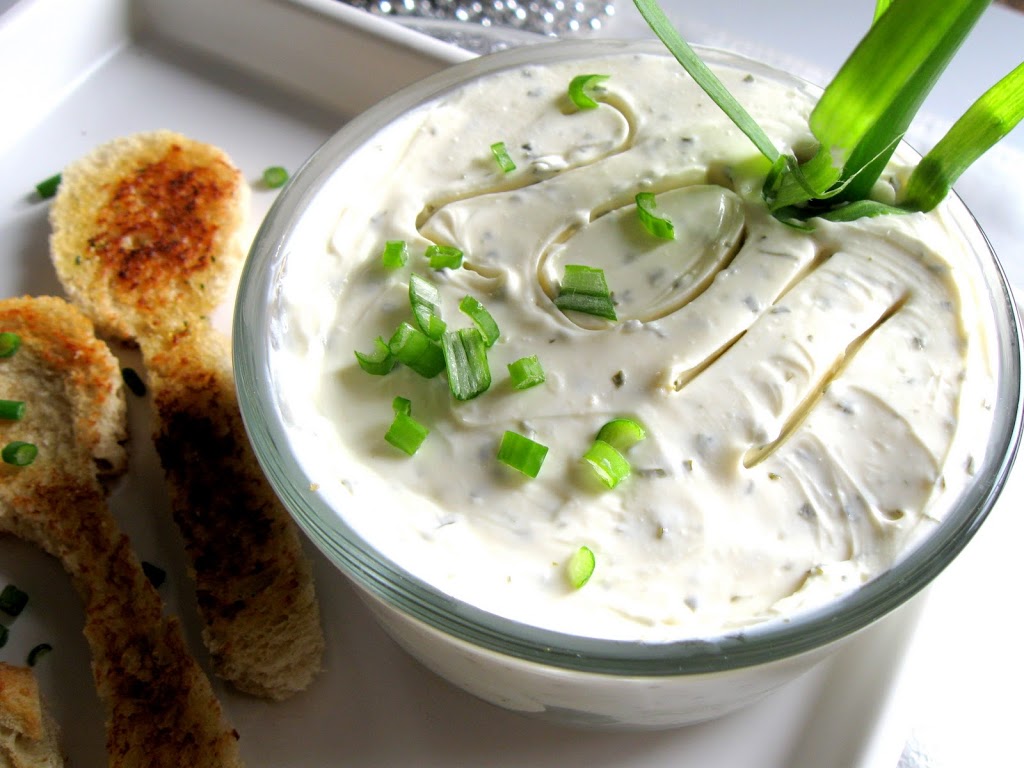 I thought I'd display some of my culinary skills by chopping some
chives and sprinkling them over the store bought homemade dip.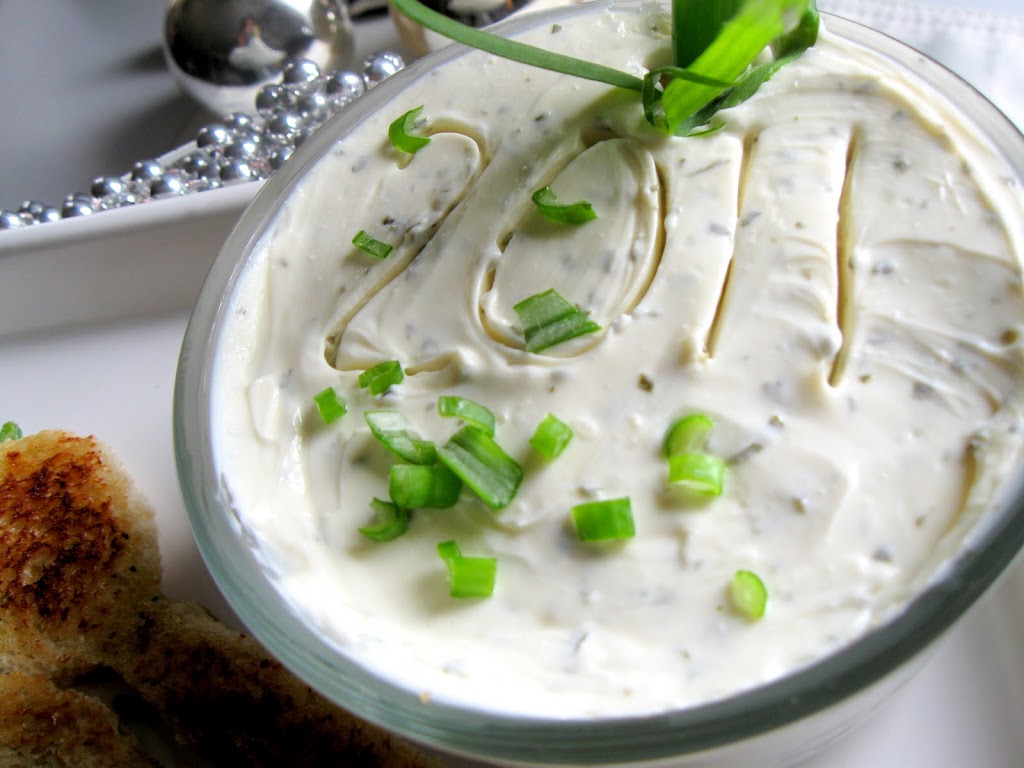 Tip 1. If you choose to use these little carb darling utensils, I would suggest using creamier dips, such as hummus or artichoke-spinach dip, as the spoons will snap if the consistency of the dip is too thick. You can find 18 easy party dips to choose from here.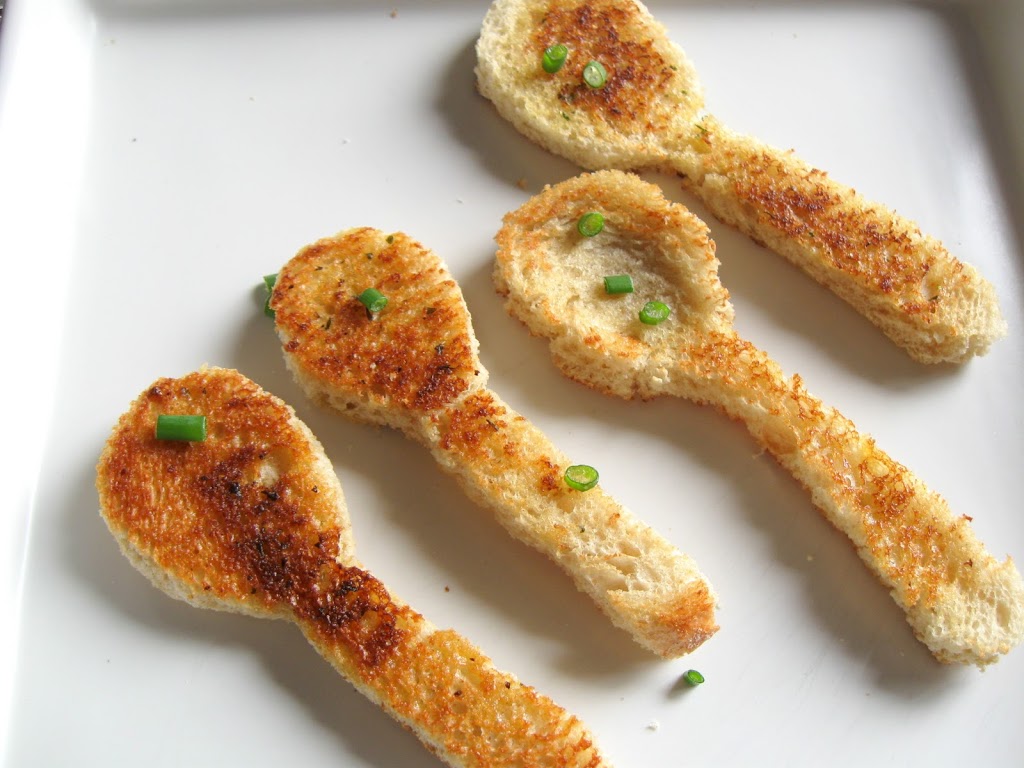 Admittedly, I was not sure this experiment was going to make the cut so I did not take my usual 'how to' pictures. After having tried a couple of d
ifferent methods, I found the following worked best:
Using my homemade garlic spread butter, I buttered a slice of rye bread (that's what we had at home) and cut out the shape of a spoon with a knife. I then sprinkled it with some parmesan cheese for extra flavour (they tasted like croutons) and
toasted the 'spoons' on a pan at medium heat until golden brown.
Tip 2. I found that these were more sturdy a couple of hours later, so preparing them ahead of time and allowing them to sit covered on the counter might be a good idea.
Tip 3. Using denser breads like rye or pumpernickel would probably yield better results than using plain white bread.
While they look a little fancy, they are so easy to make. Would they not look great on top of a salad? Or beside a bowl of soup?
I know my biggest fans – my kids – loved the idea and thought they would be 'awesome' to dip in their eggs. Another great idea!
Well, the sun is shining through our windows and it fills me with joy! I hope you too have a joyful day!