Simplicity is the ultimate sophistication – Leonardo da Vinci
This year has brought some not so easy life lessons to our little family. But because of them, we have learned that as long as we have God and each other in our lives, we are capable of being happy. We have found a new appreciation for the simple things in life and a greater love for things that money cannot buy.
As the Christmas season approaches, I would like to share with you how Simplicity is the ultimate sophistication. The following are various gift wrapping ideas which are simple and very inexpensive…..
Enjoy and be inspired….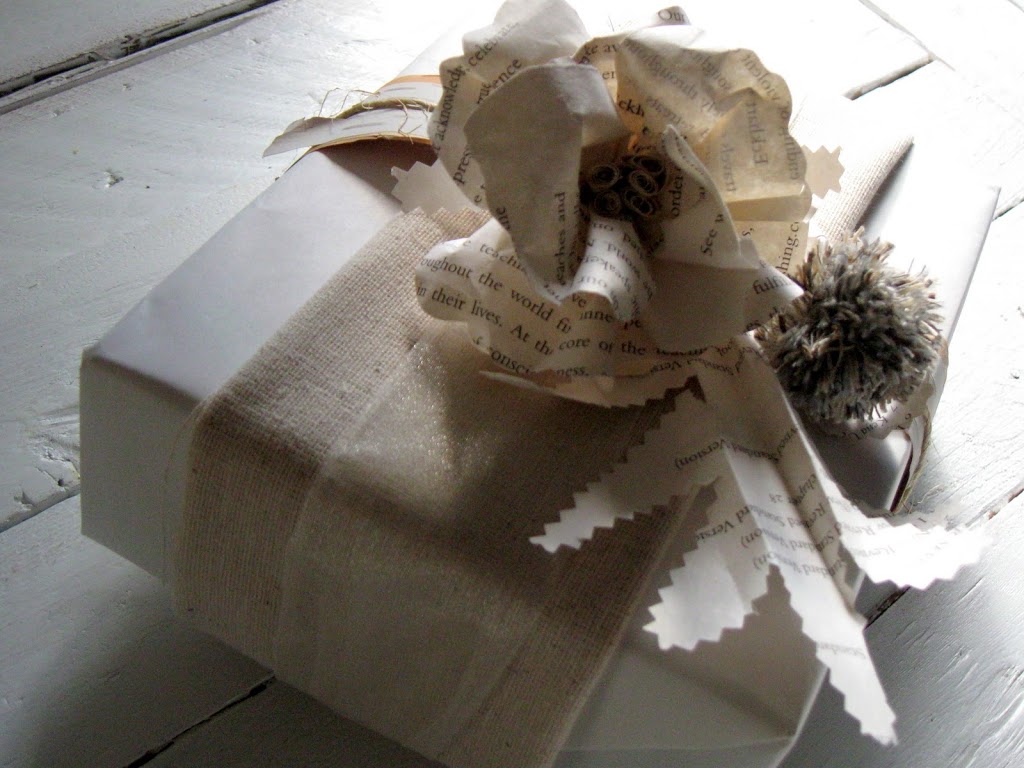 A simple paper flower made out of an old

book

(sorry to the book lovers)
This white
cotton pine cone
looks perfect against the birch bark. As we don't have birch trees in our neigbourhood, I made the bark myself. Some of you
have asked how to make the pine cone but as this was my first and I have yet to perfect the technique, I'm holding off on a tutorial for now (but please keep checking in).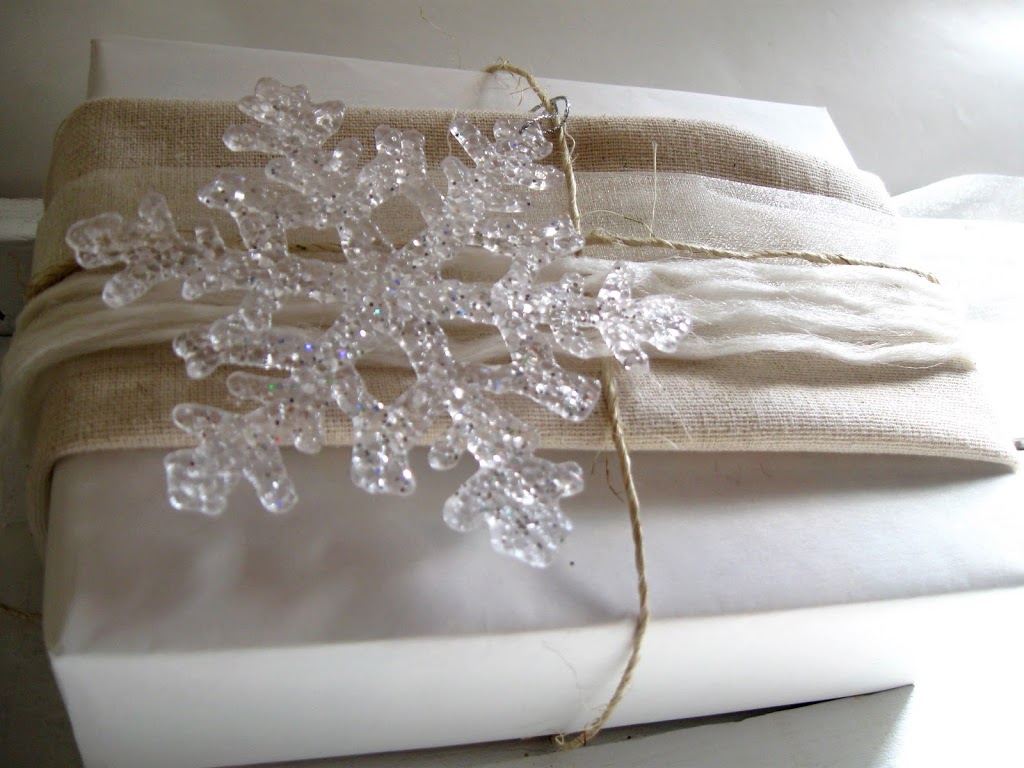 Dollar store ornament and white wool…so cool and cozy at the same time!
I will be doing a series of posts every Saturday showing you variations of these simple yet sophisticated gift wrapping ideas.
I think that would make a great linky party, no? Simple, Sophisticated Saturdays? Who knows, we might just have to try that out!
I hope you have a simply great Weekend!