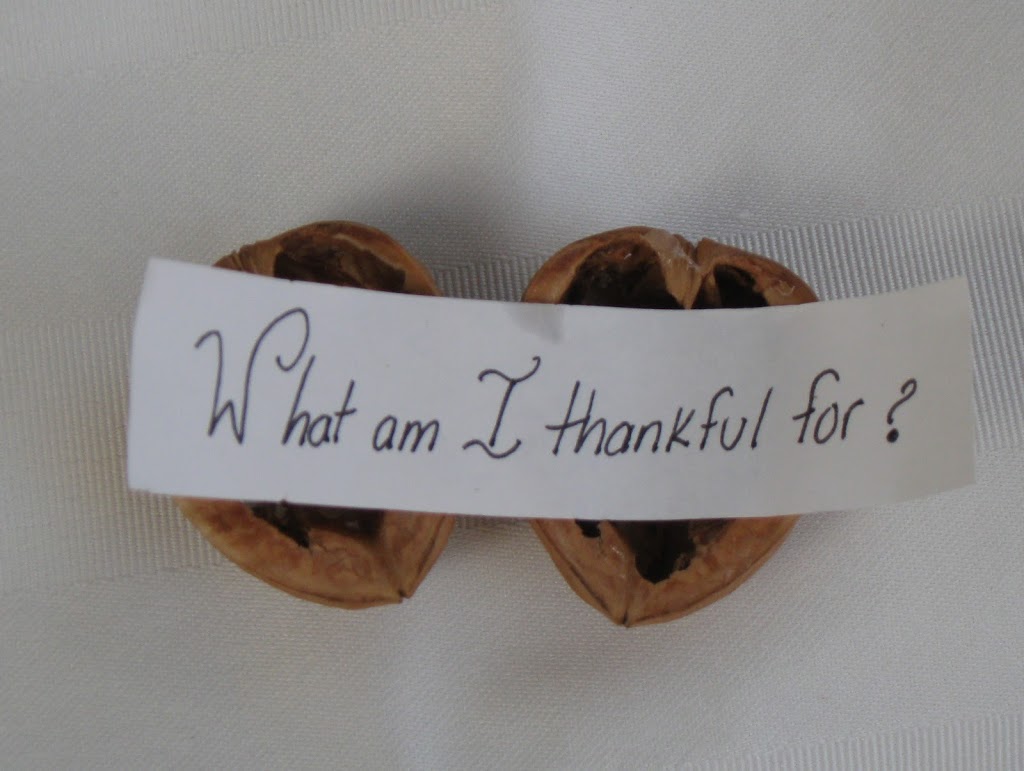 I am thankful for the first breath of life I took as I entered this world.
I am thankful for the one that gave me that life and chose two wise souls as my parents.
I am thankful for those two souls that gave it all for their children's happiness and still do.
I am thankful for my siblings, a team of 5 who together have unique special bonds.
I am thankful for my childhood memories, the memories I am building and have yet to build.
I am thankful for having the wisdom to know who my soul mate was and accepting him as my partner for life.
I am thankful for our children as they are the essence of that love.
I am thankful for the life I live.
I am thankful for the health I enjoy.
I am thankful for this moment as it fills me with a grateful heart for all that I have.
I pray this grateful heart remains with me everyday.
Everyone has cracked open a fortune cookie before, but have you ever cracked open a Thankful Walnut?
I just wish I had thought of this idea myself, but this idea comes from an old BBC Homes and Antiques Magazine.
I thought you might enjoy it as much as I did….so let's get cracking (sorry, I just had to!)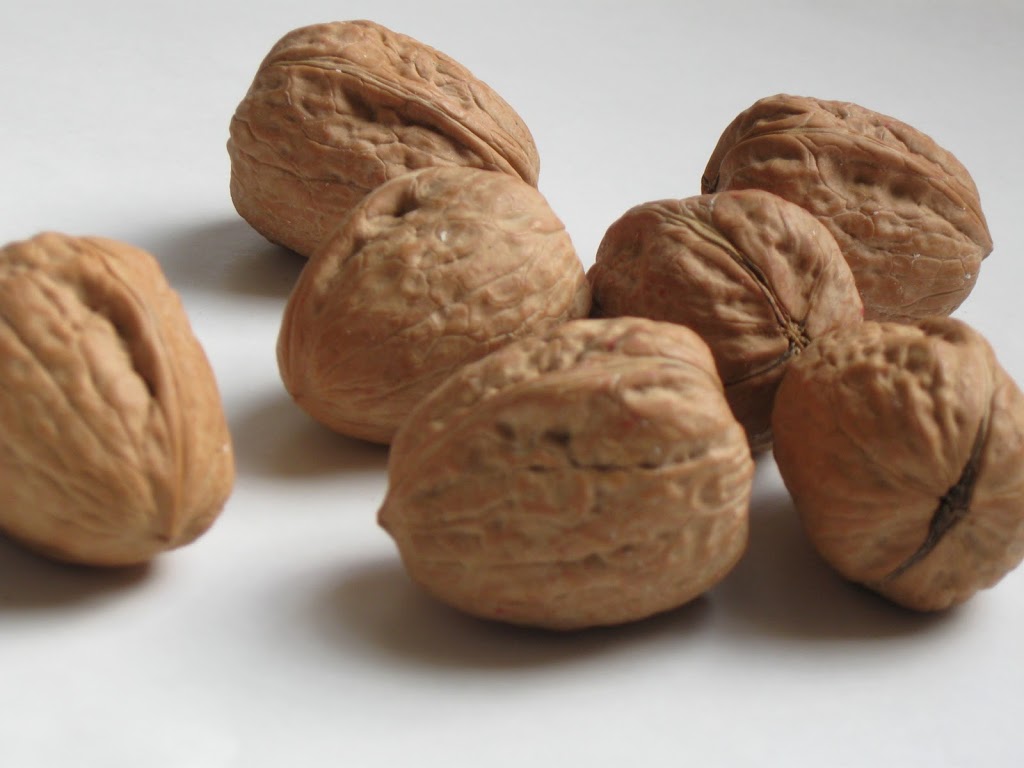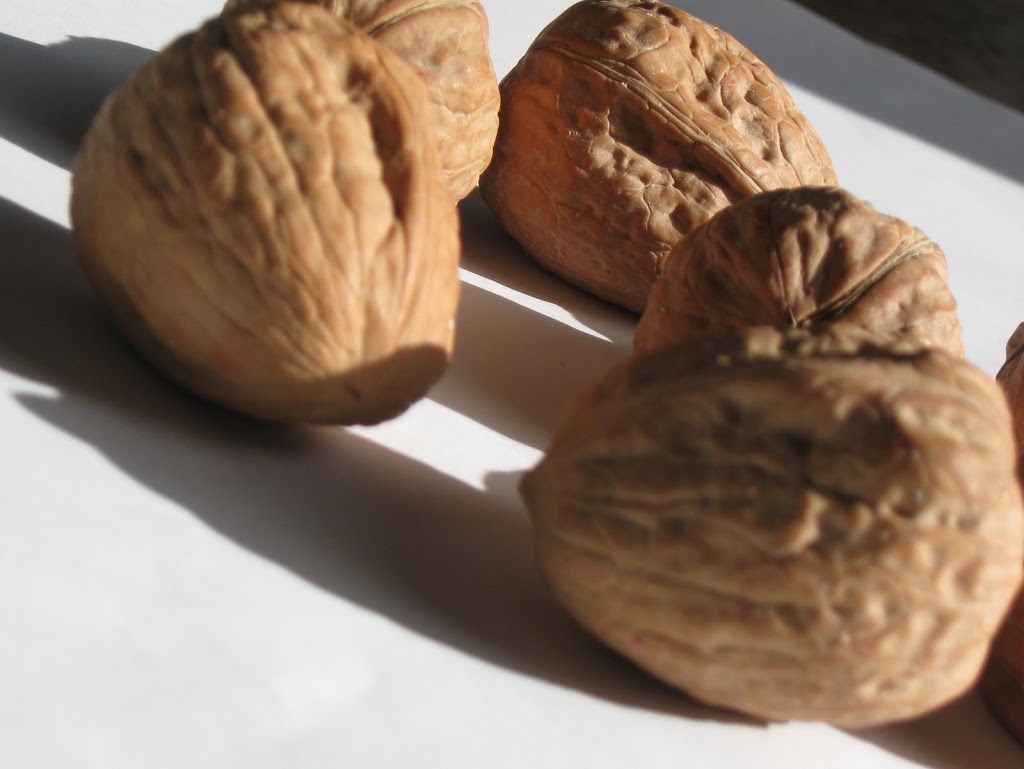 Choose plump round walnuts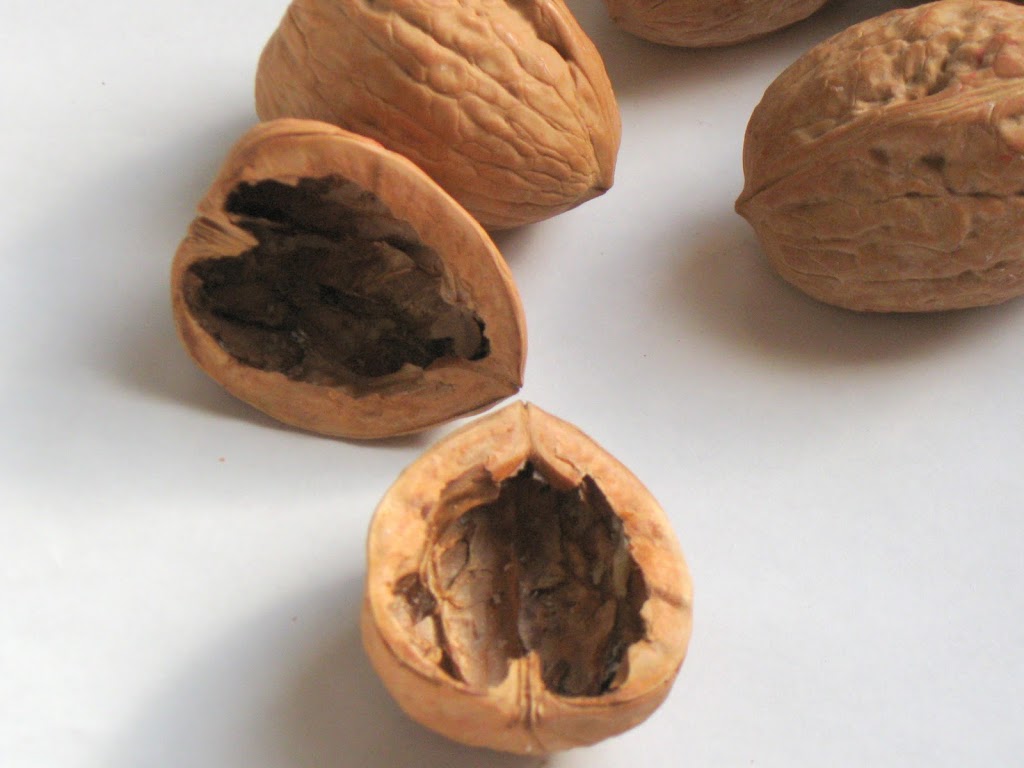 Carefully open the walnuts, making sure both sides are intact.
tip: with the tip of your knife, find the small opening on the top of
the
walnut,
gently wedge your knife in and slowly crack open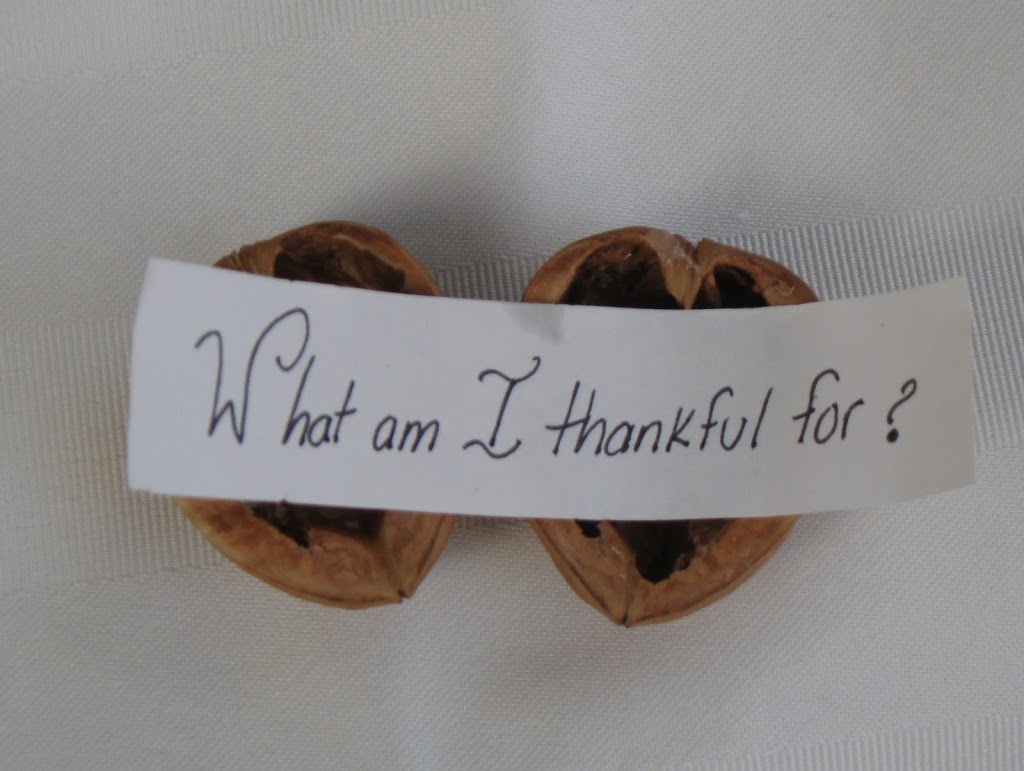 Write down or print out questions which will evoke
an answer about what your guests are thankful for.
ie. 1) What makes you thankful? 2)
Look at the person to your right
and tell them why you are thankful for them in your life…
etc.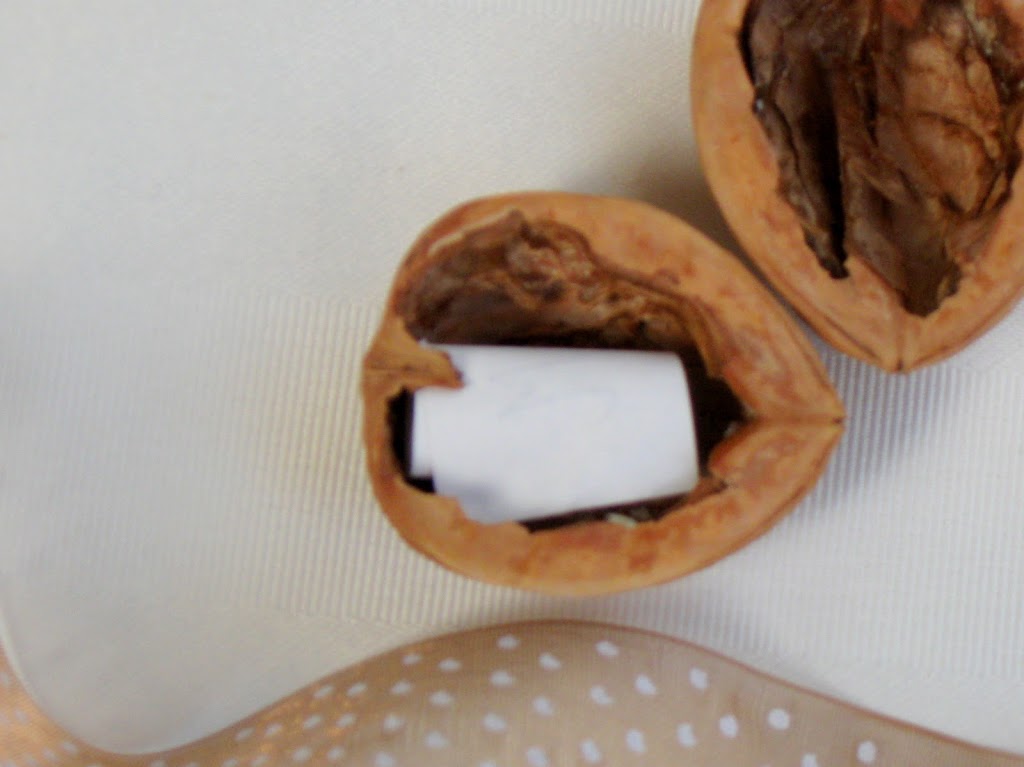 Cut out the piece of paper, roll it and place inside walnut.
Attach a ribbon to the edge of the inside of the walnut
forming a loop and glue both halves back together
(I'm sorry I missed this picture)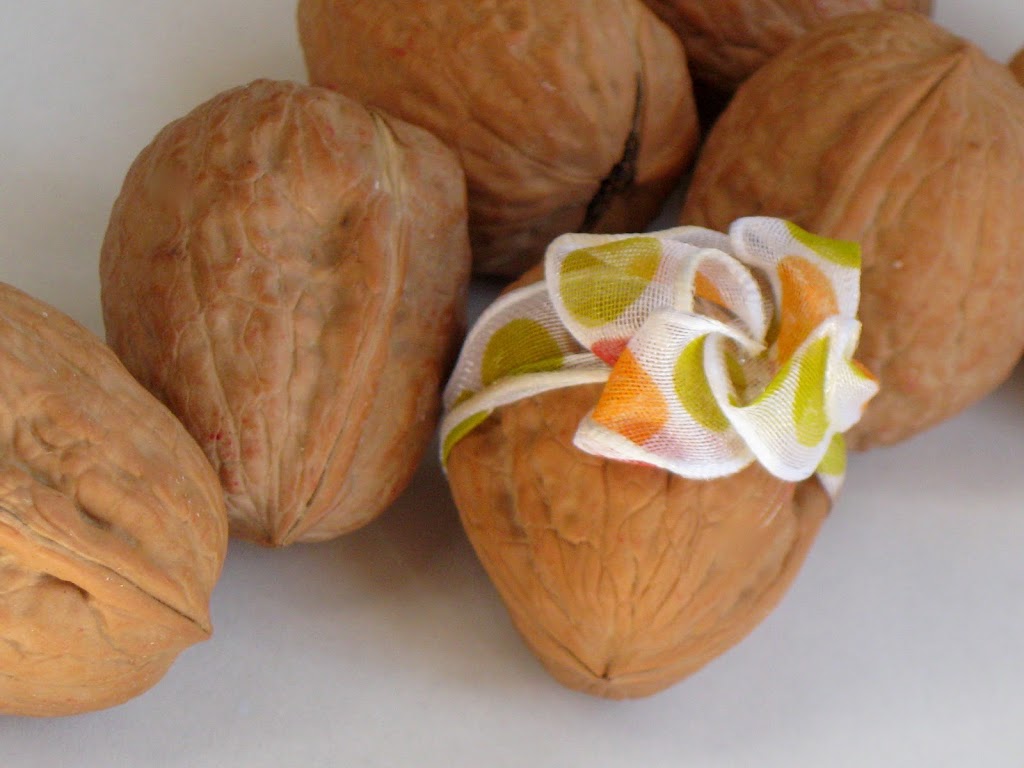 Or simply glue the walnut back together and wrap a ribbon around it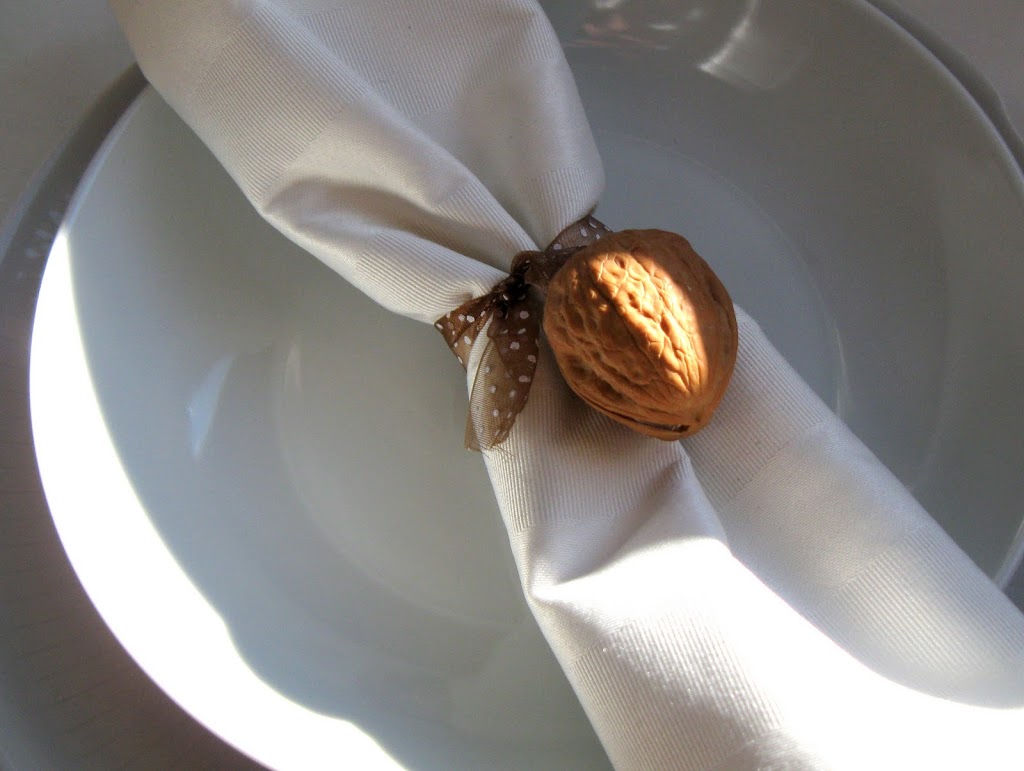 You can place it next to the plate or wrap it as a napkin ring…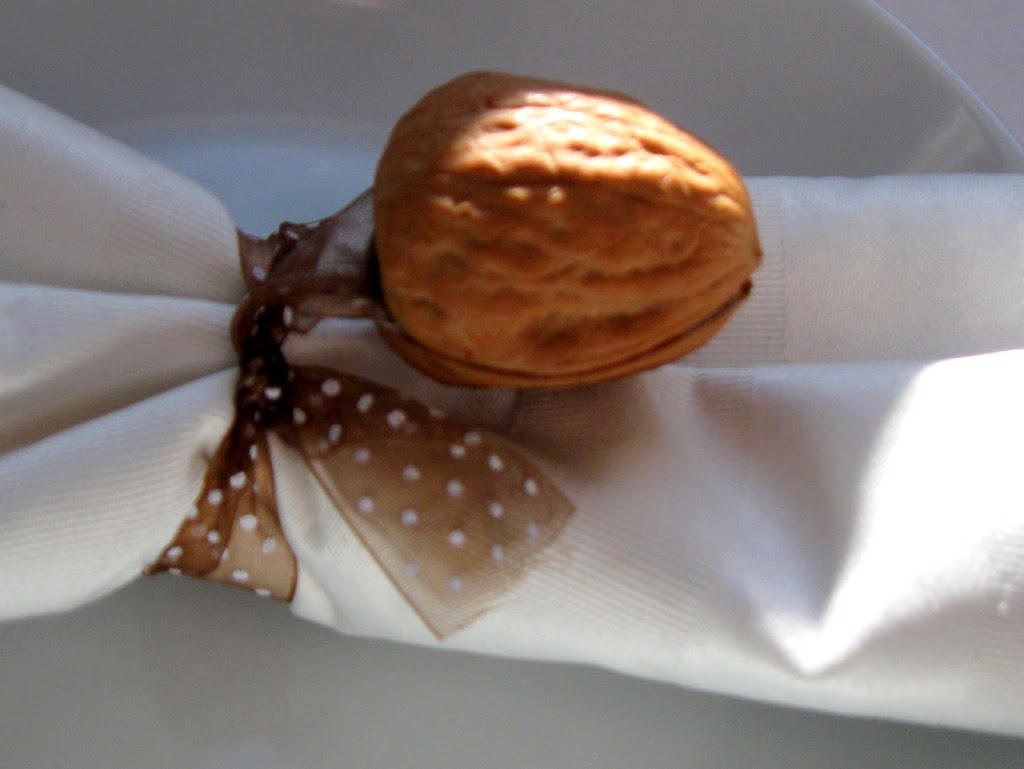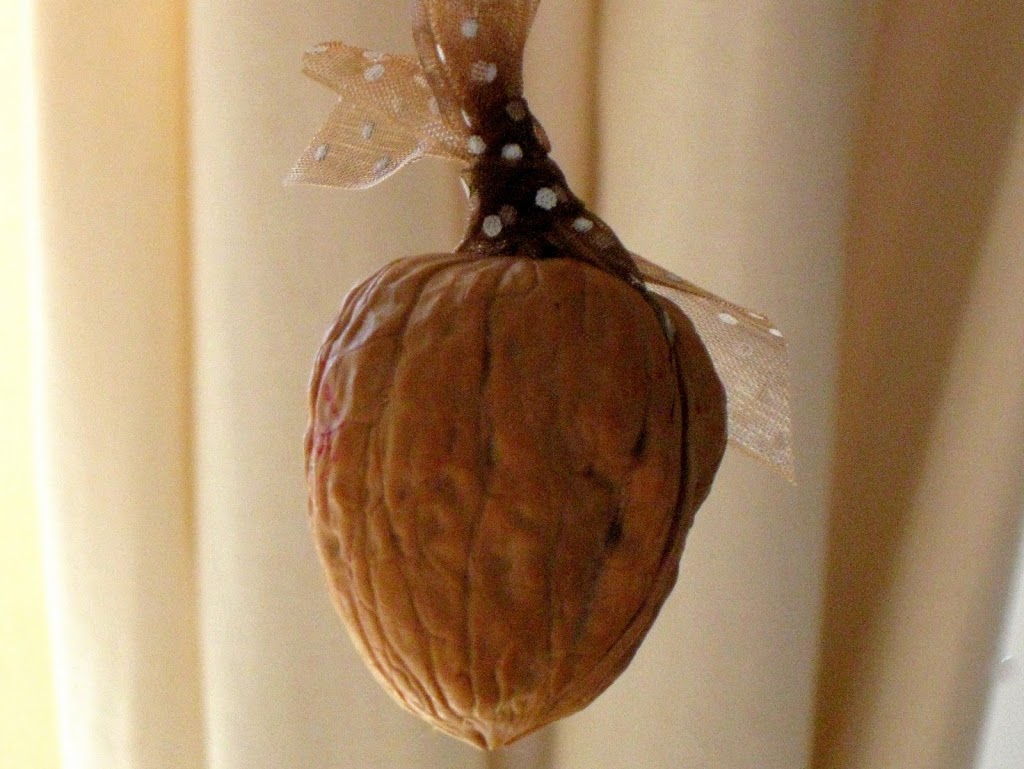 …or you can pin it to the back of their chair or hang it on a thankful tree.
The walnuts can be cracked open with a nut cracker or if you have a low temperature glue gun, they will come open by pulling on the ribbon.
Can you picture the look of surprise in your guests' face?
You can use this idea for Christmas instead of a Christmas cracker.
You could place jokes or riddles or even tiny little toys inside…so many Craftberries!
I hope you enjoyed this Craftberry. I am always trying to cultivate new ideas to share with you and I appreciate your visits! For that I am also thankful!