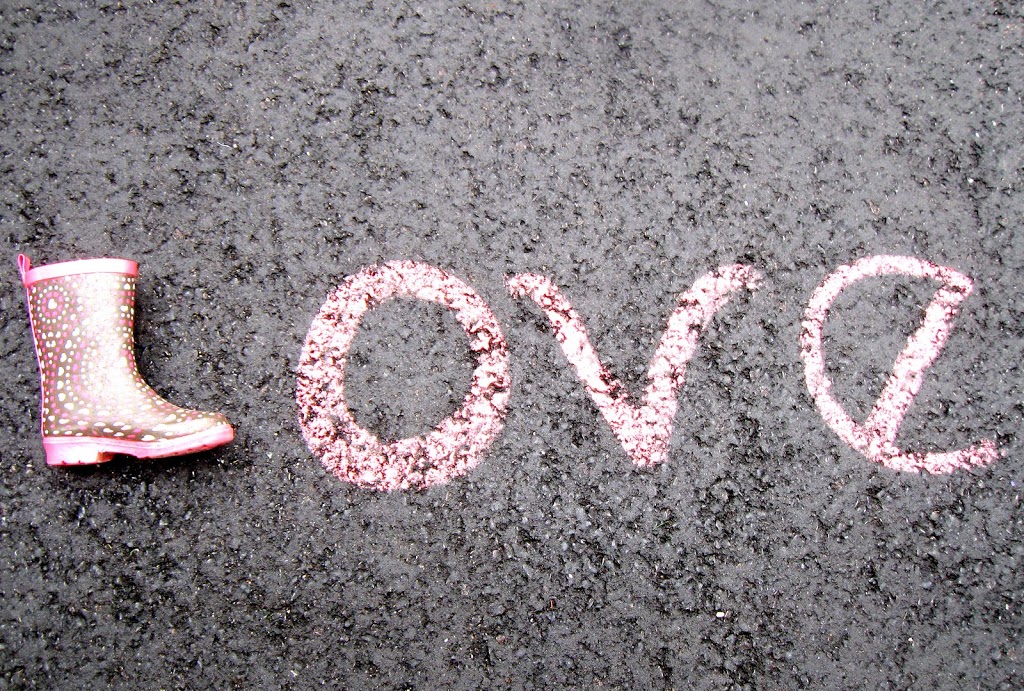 The sweet percussion of October rain is the only sound I hear.
As the rain softly taps the roof of our house with its cold fingers, I seek the embrace of my sweater.
'How sweet of nature to water its garden', I think to myself.
My fingers now wrapped around a warm cup of tea and my mind lazily embracing the day.
'I miss my children's noisy footsteps today', I think.
As I walk towards the door, I stumble across an old pair of rain boots, now too small for my daughter's growing feet.
Little feet that once kicked inside me and now walk independently.
I'm overwhelmed with nostalgia, filled with love and eagerness to hold her.
And as the October rain stops for just a moment, I too wish that time would stop and my children would remain small for an eternity.
But alas the rain starts again and that wish is washed away with the realization that they will outgrow their cozy pj's, their teddy bears , their favourite toy, their little rubber boots.
But I am comforted because I know that they will never outgrow my love for them.
I pick the little boots off of the ground, smile and love surrounds me yet again.
It's raining here in Toronto. It's a perfect day to sit by the Craftberry Bush……
Happy Wednesday…………….hug your kiddies loads today!