Imitation is the sincerest form of flattery………
I am a new fan of the CSI weekly contest project http://thecsiproject.com/. All of the entries are always so beautiful and inspiring and so when I saw this week's entry (' Ballard inspired designs'), I was puzzled.
I had no idea what Ballard was. Was it a style? An era? A media? I don't believe we have a Ballard in Canada, so
I had to look it up and came across the most beautiful furniture store (OHHH…..it's a store). I started to browse the site and came across these pretty wall plaques.
As this is my very first entry, I'm a little nervous and somewhat hesitant, but it is my sincere hope that I inspire you just like many of you inspire me.
Here is my version…..I hope you like it.
The original Plaque at Ballard cost $39.00 and measures 7″H x 8″W, whereas m
y version cost $2.50 (the cost of the pack of self drying clay, of which I used approximately half) and
measures 6″H x 7″W.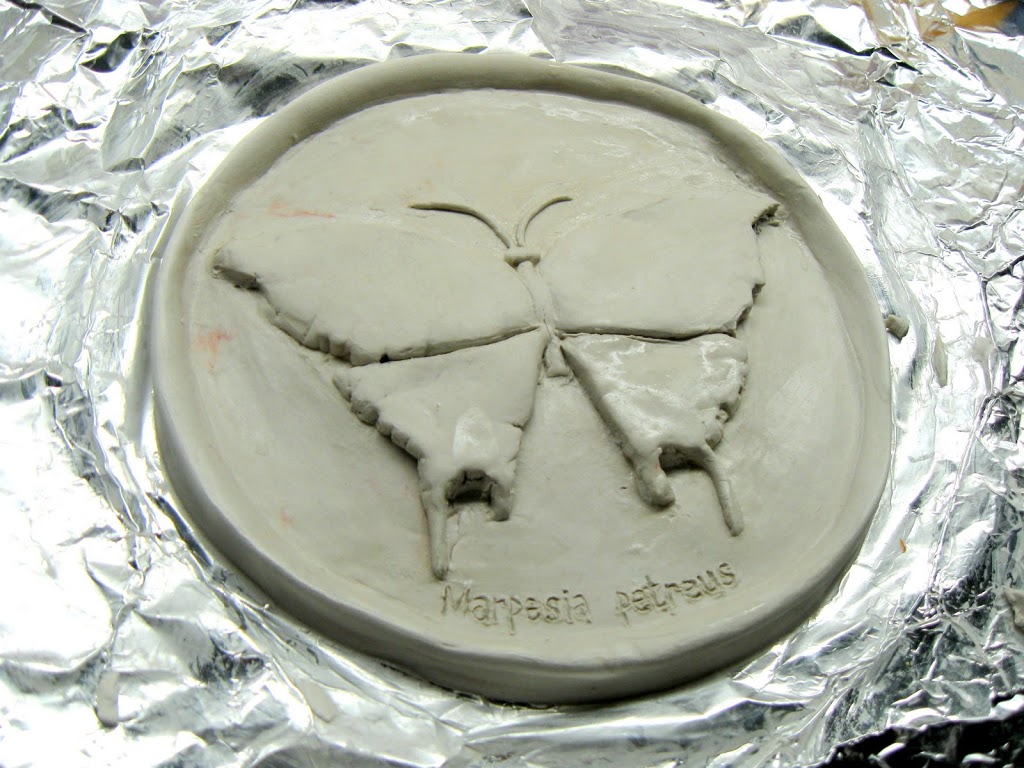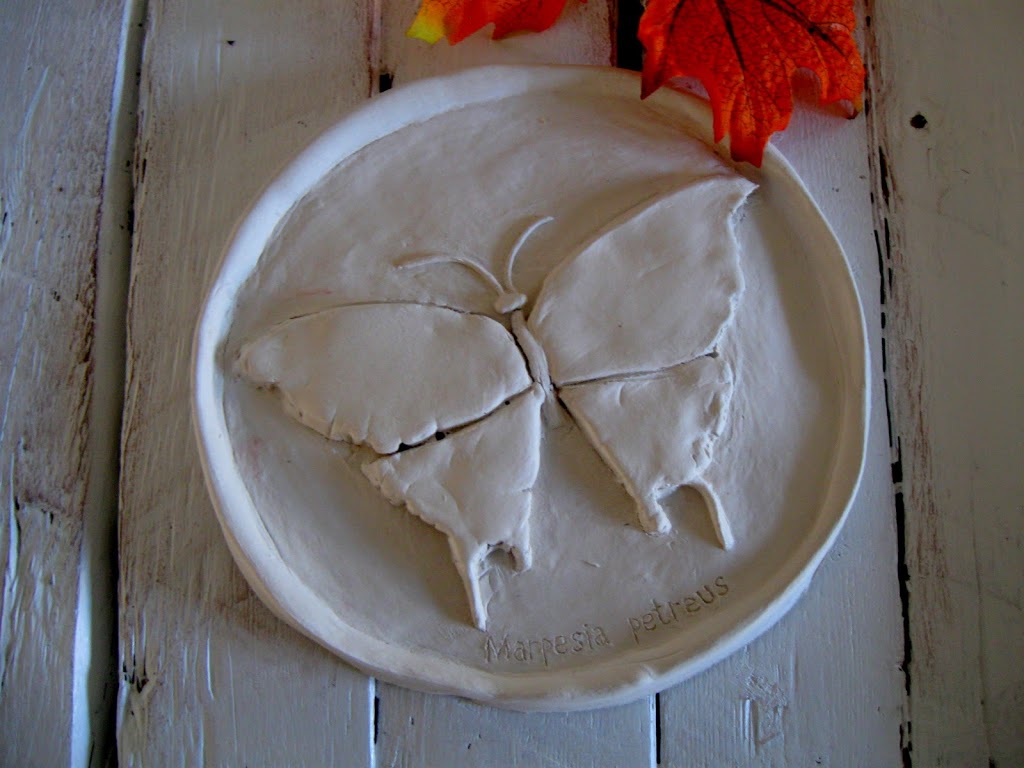 …still drying, waiting to be painted…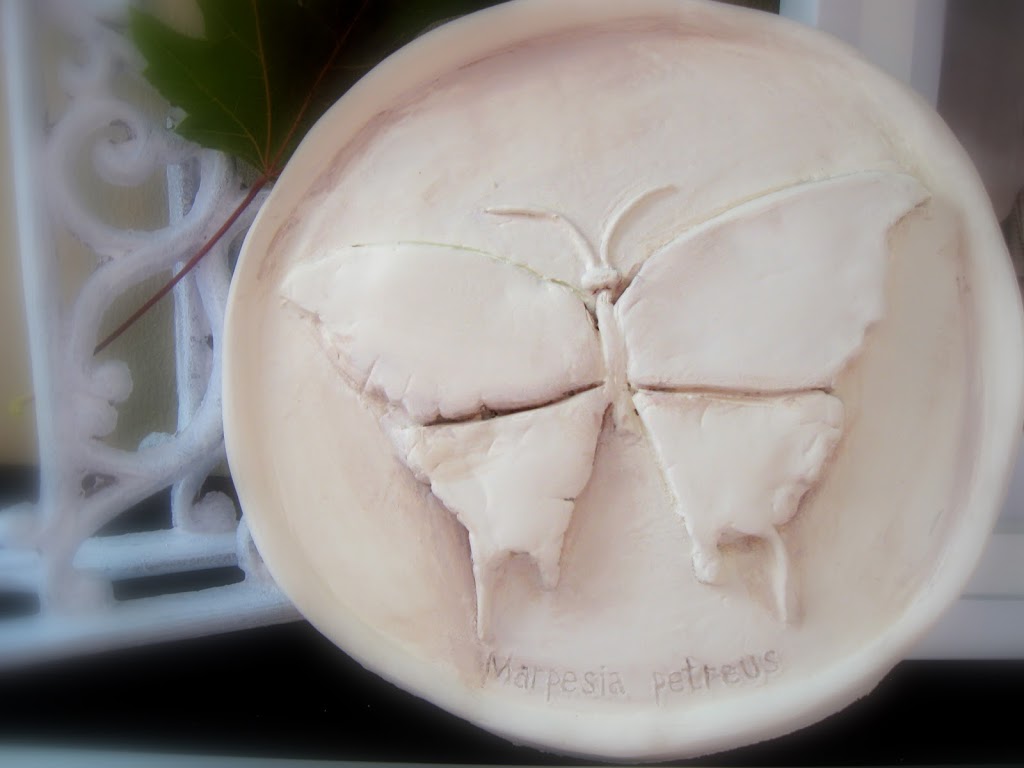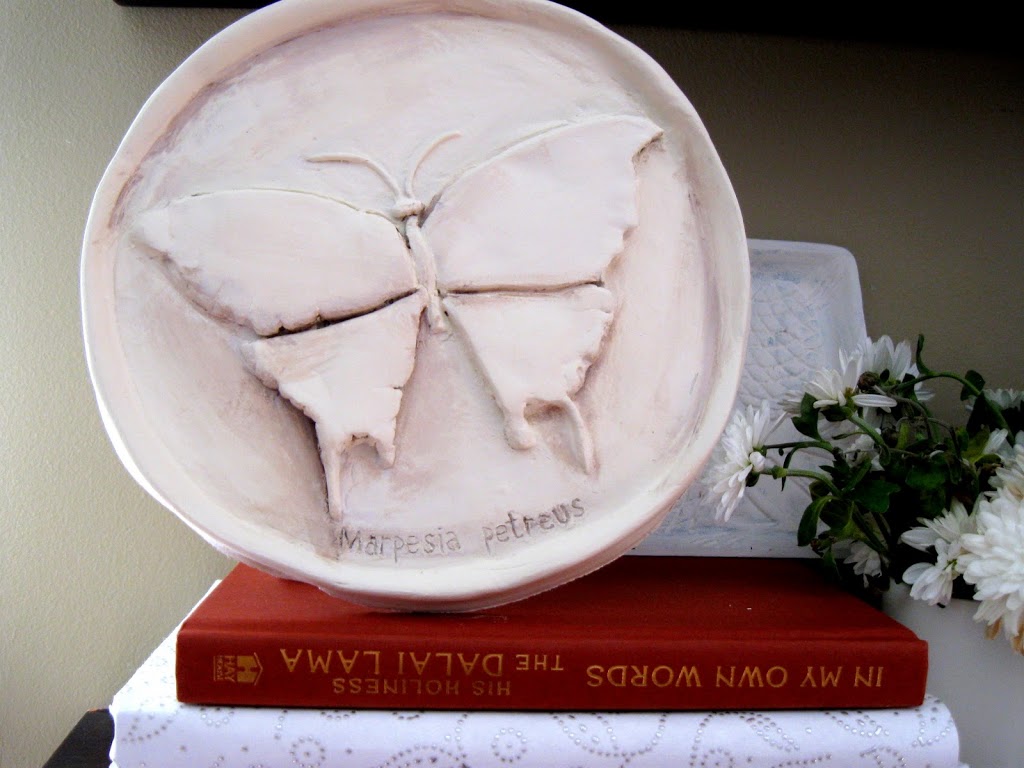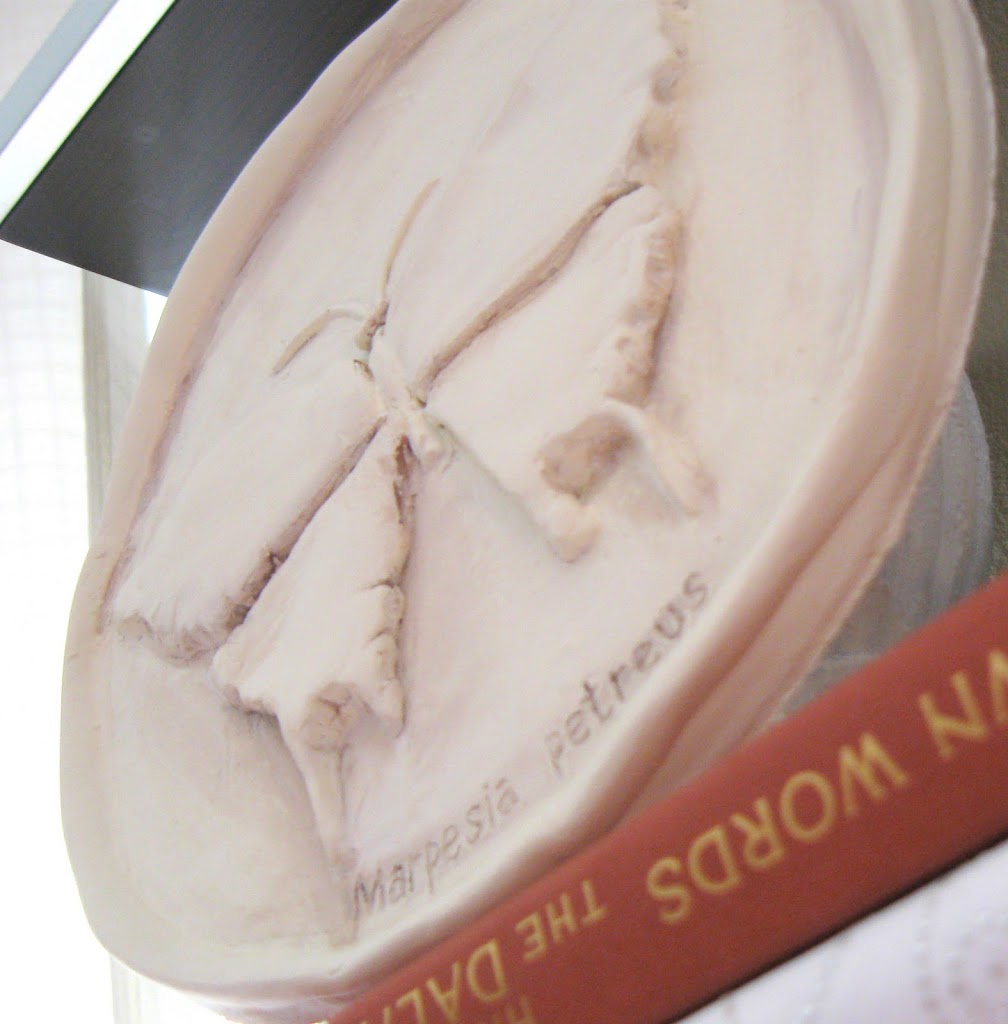 I originally wanted to sand the edges, but decided I liked the raw appearance of it
Sitting on a pretty little outdoor bench I painted a while back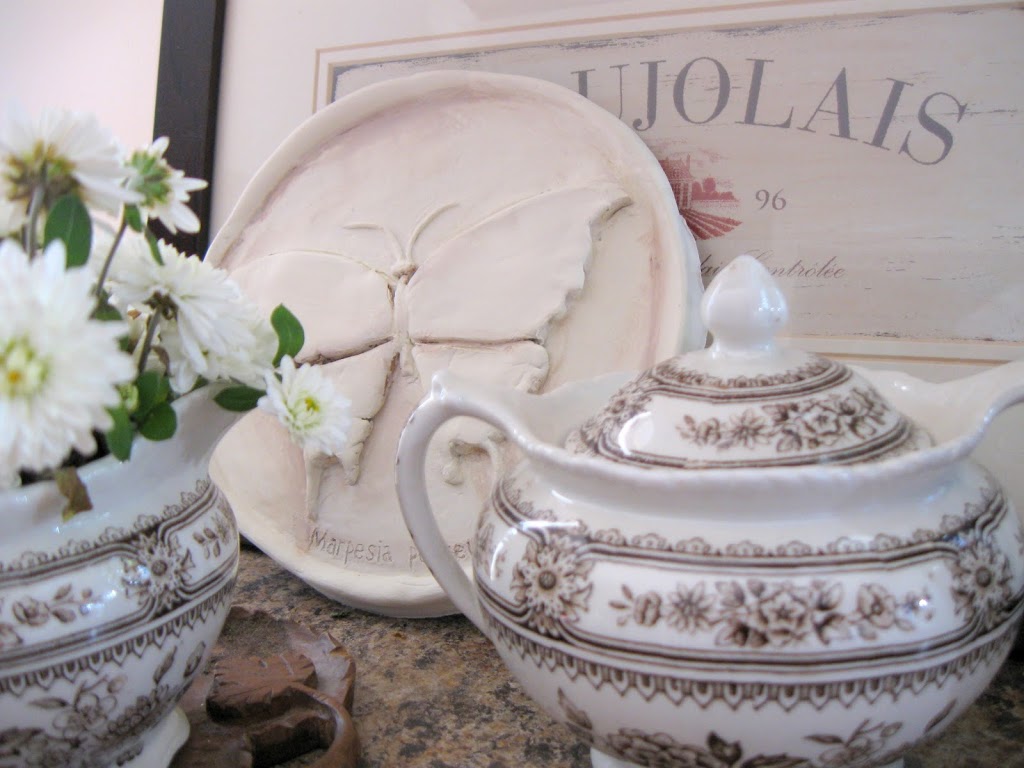 Ma papillon est très jolie n'est pas?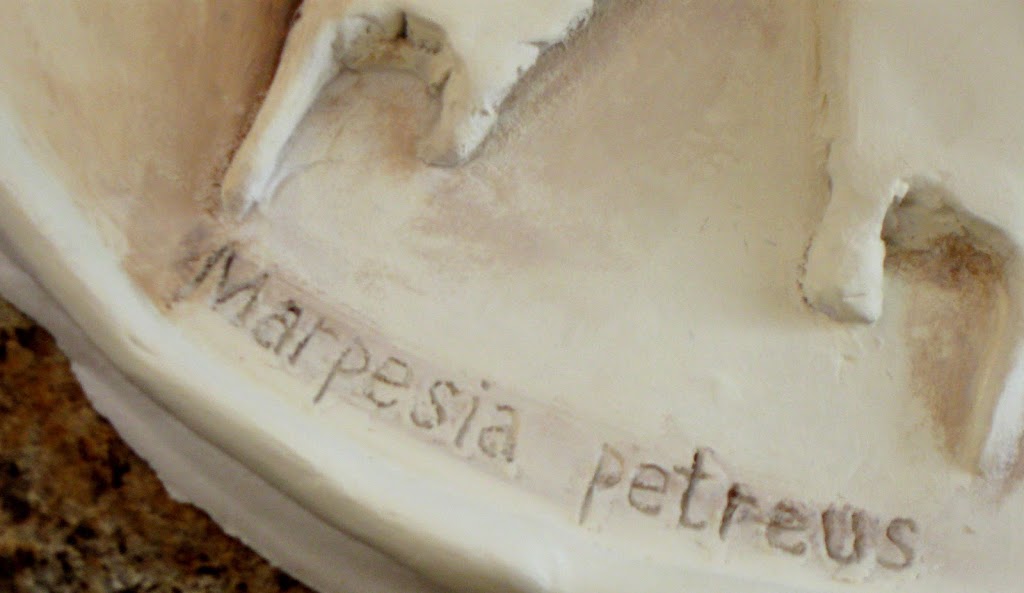 Close up of detail (my dearest hubby has the neatest handprinting so I asked him to do the words…thanks baby! )