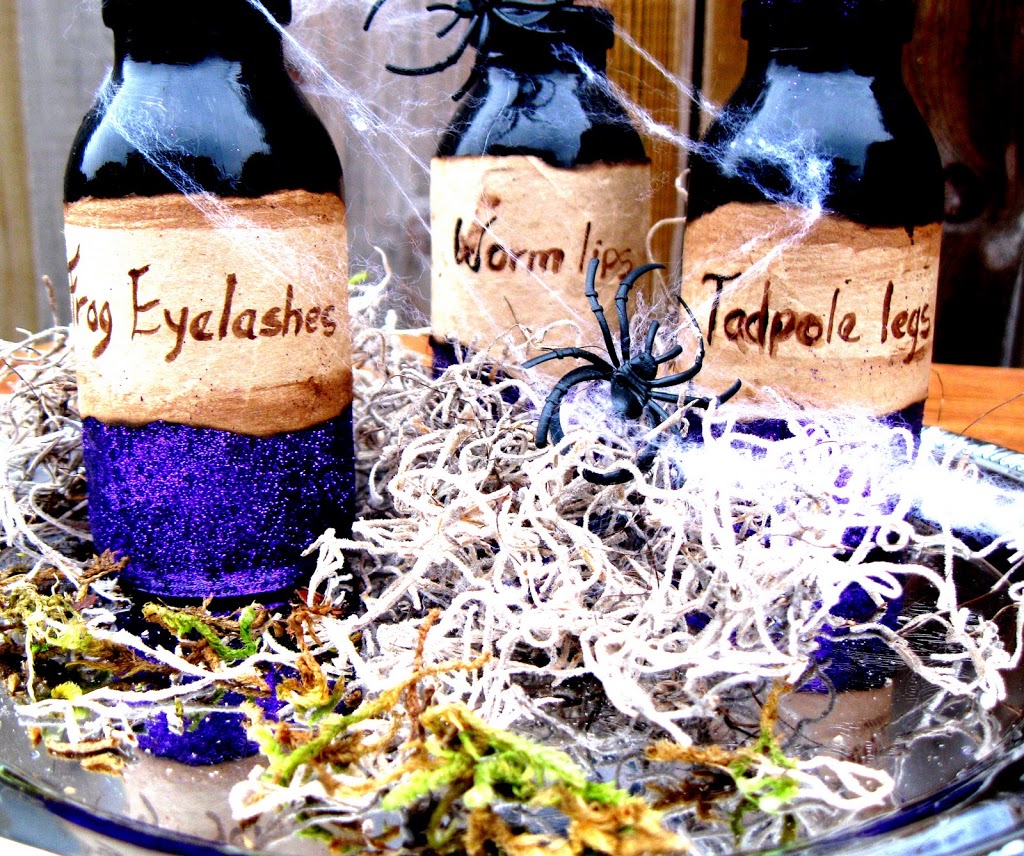 Double, double toil and trouble;
Fire burn and caldron bubble.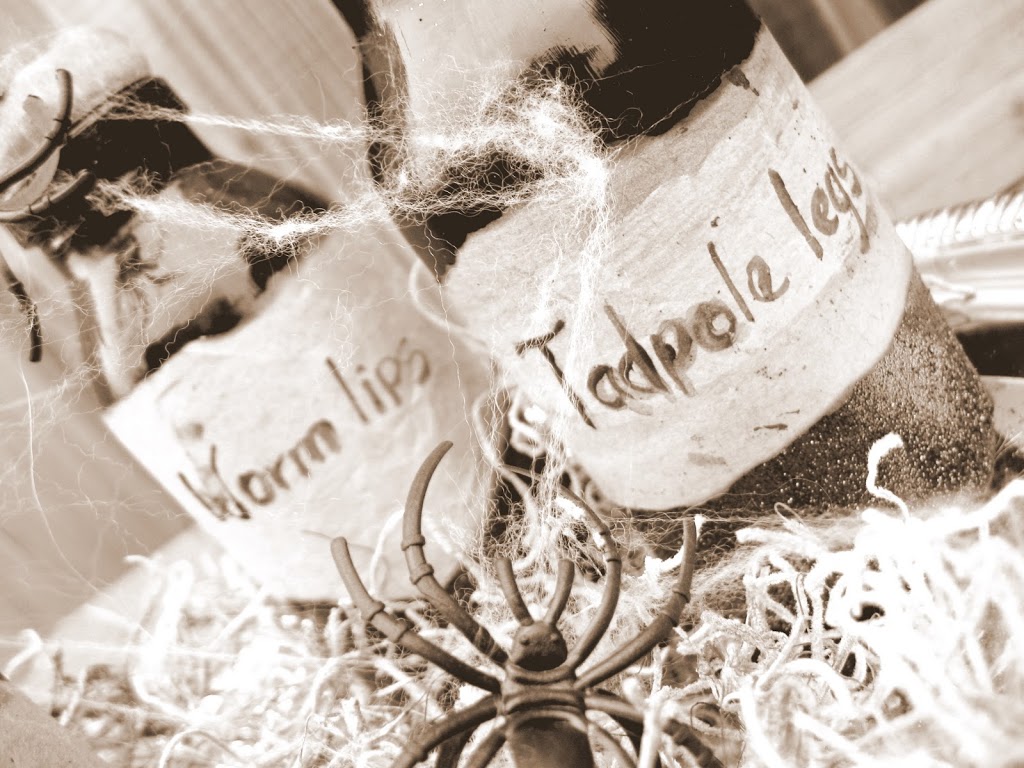 I was digging through my attic and found these……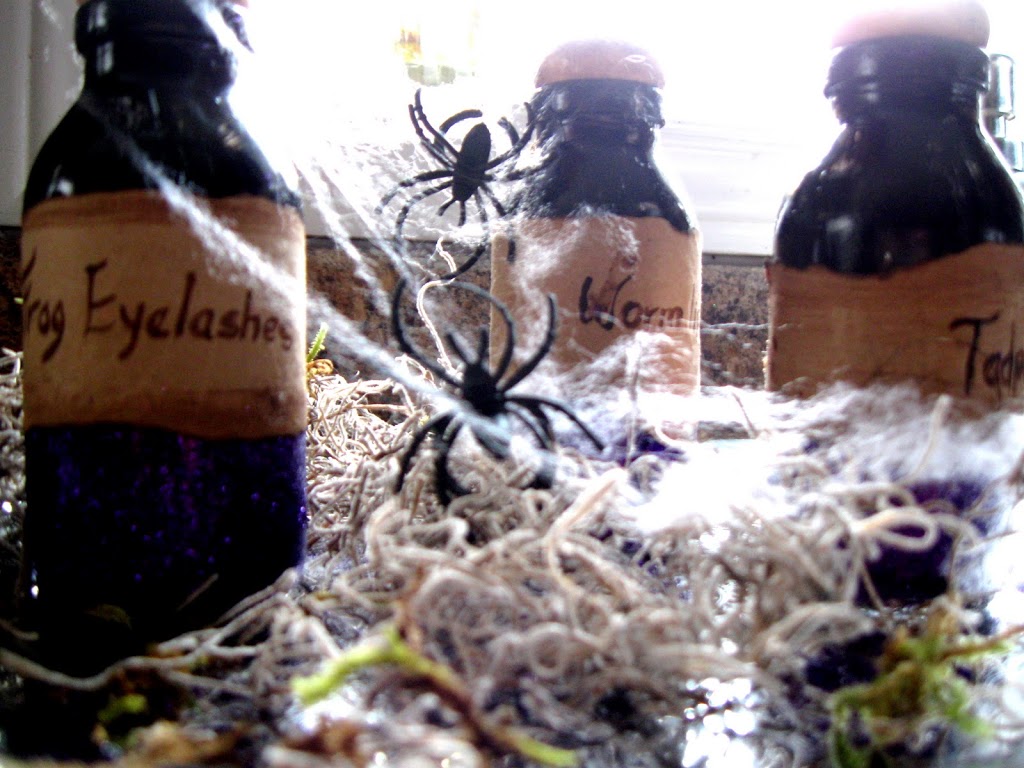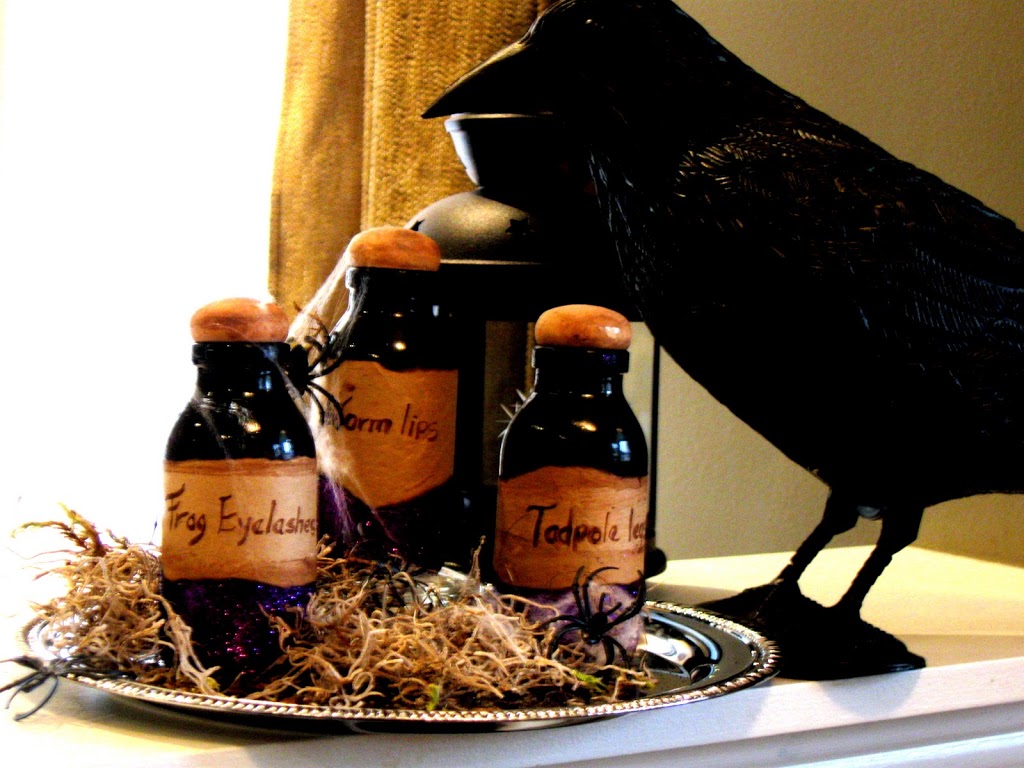 I found these cute little bottles at the dollar store (I was originally looking for weird shaped bottles but couldn't find them)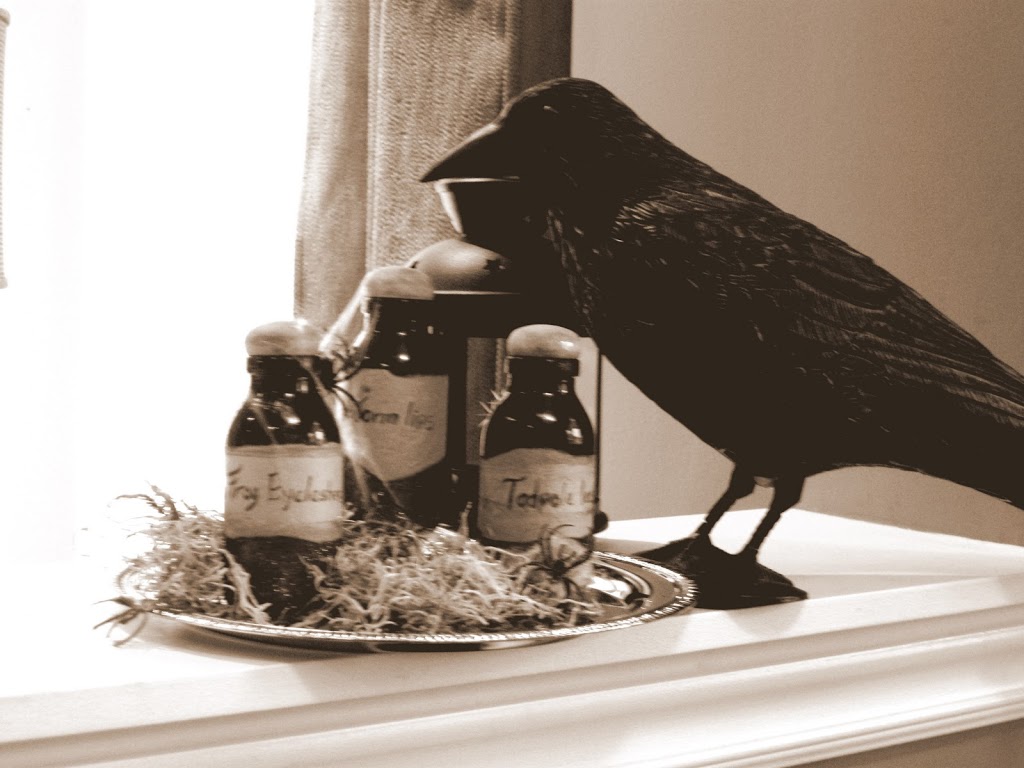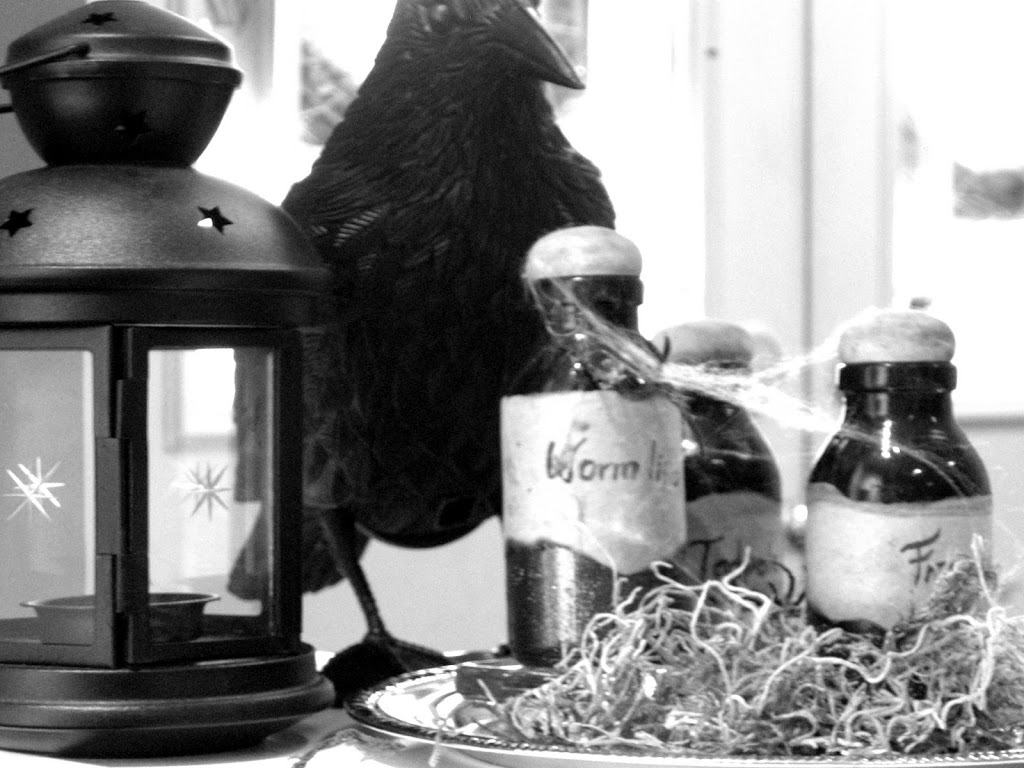 ….added purple glitter and made some simple labels for them.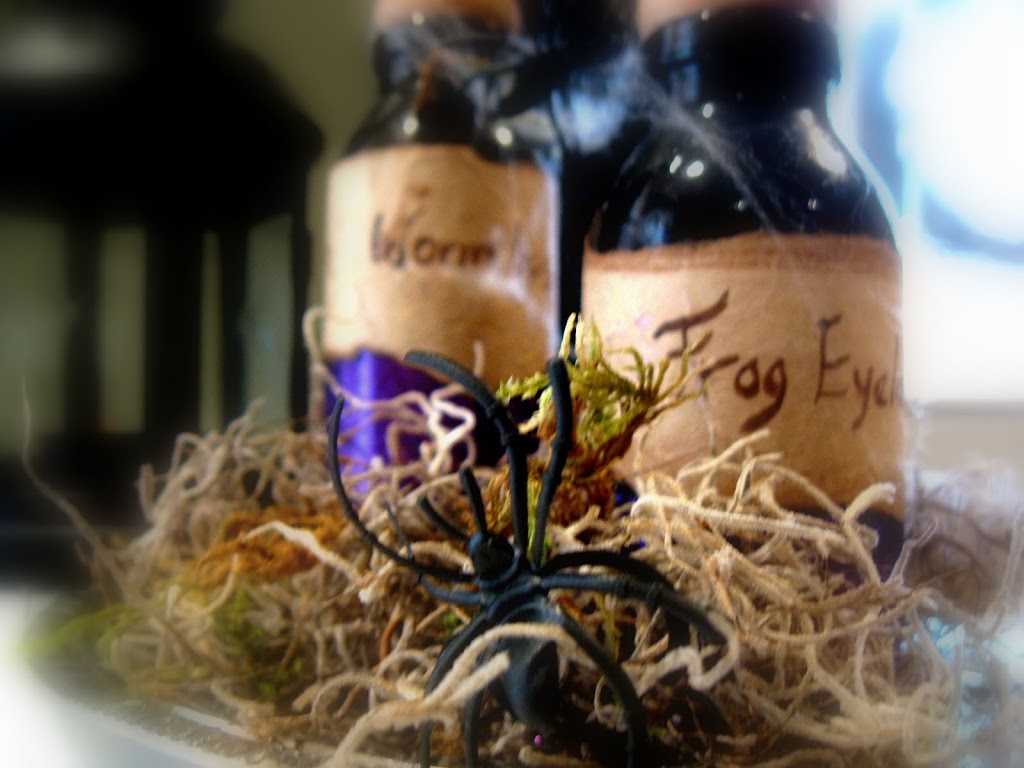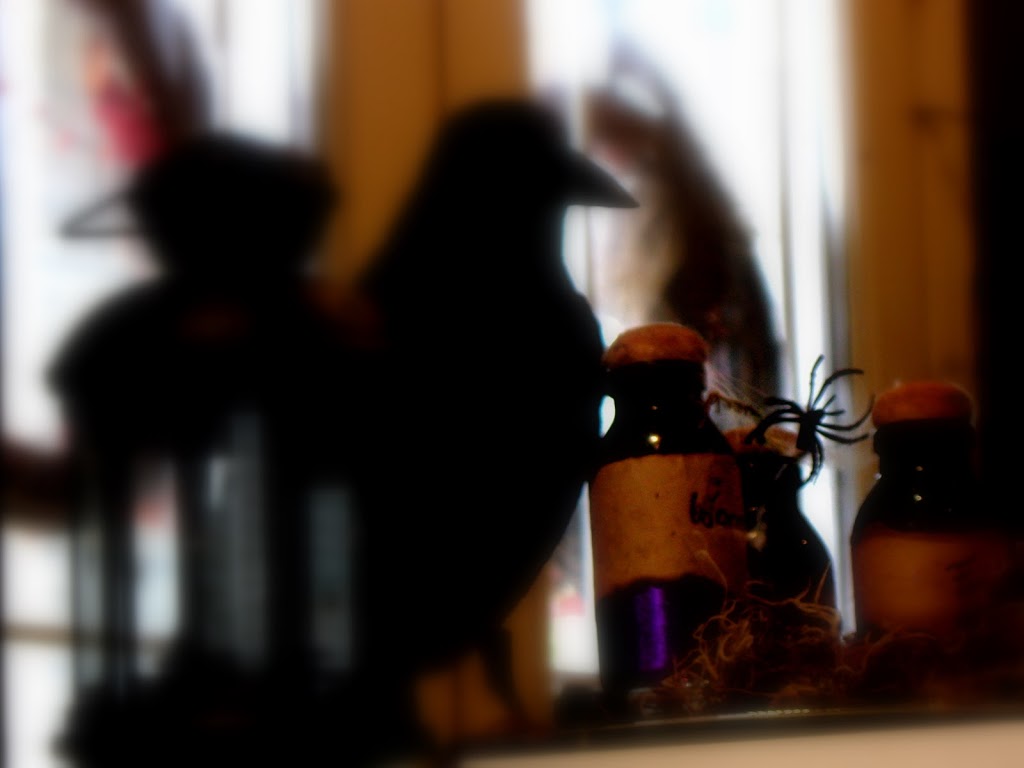 ….and displayed on a beautiful dollar store silver plate.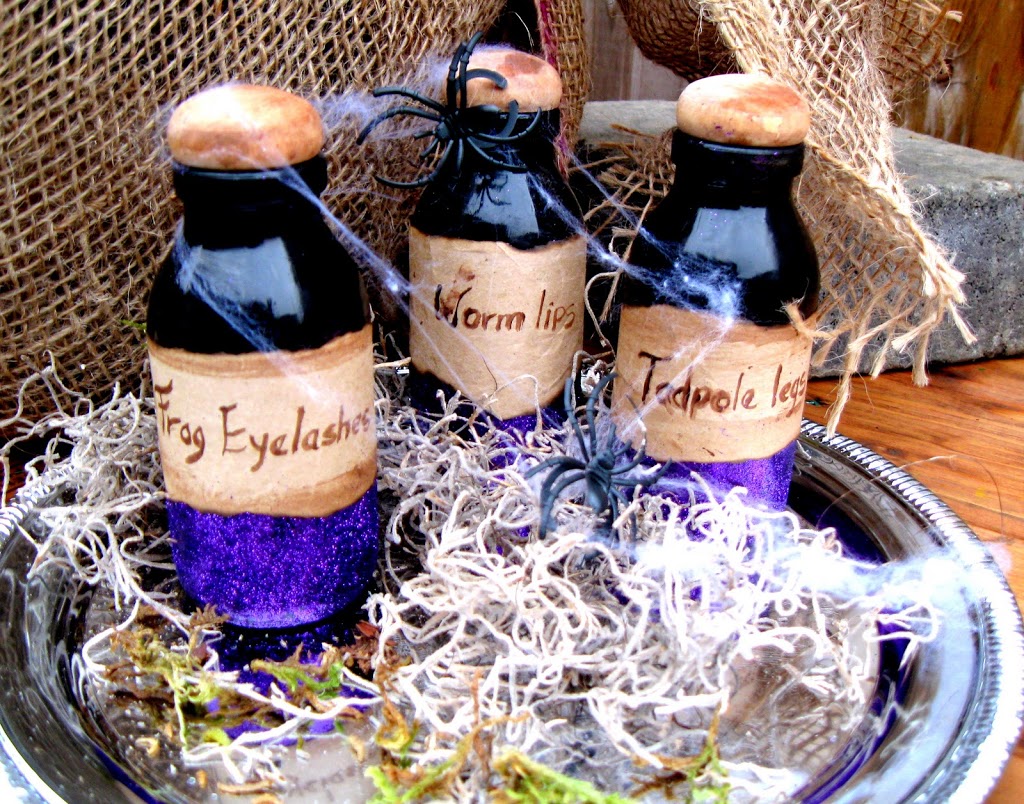 I hear the combination of worm lips, frog eyelashes and tadpole legs makes you crafty……….