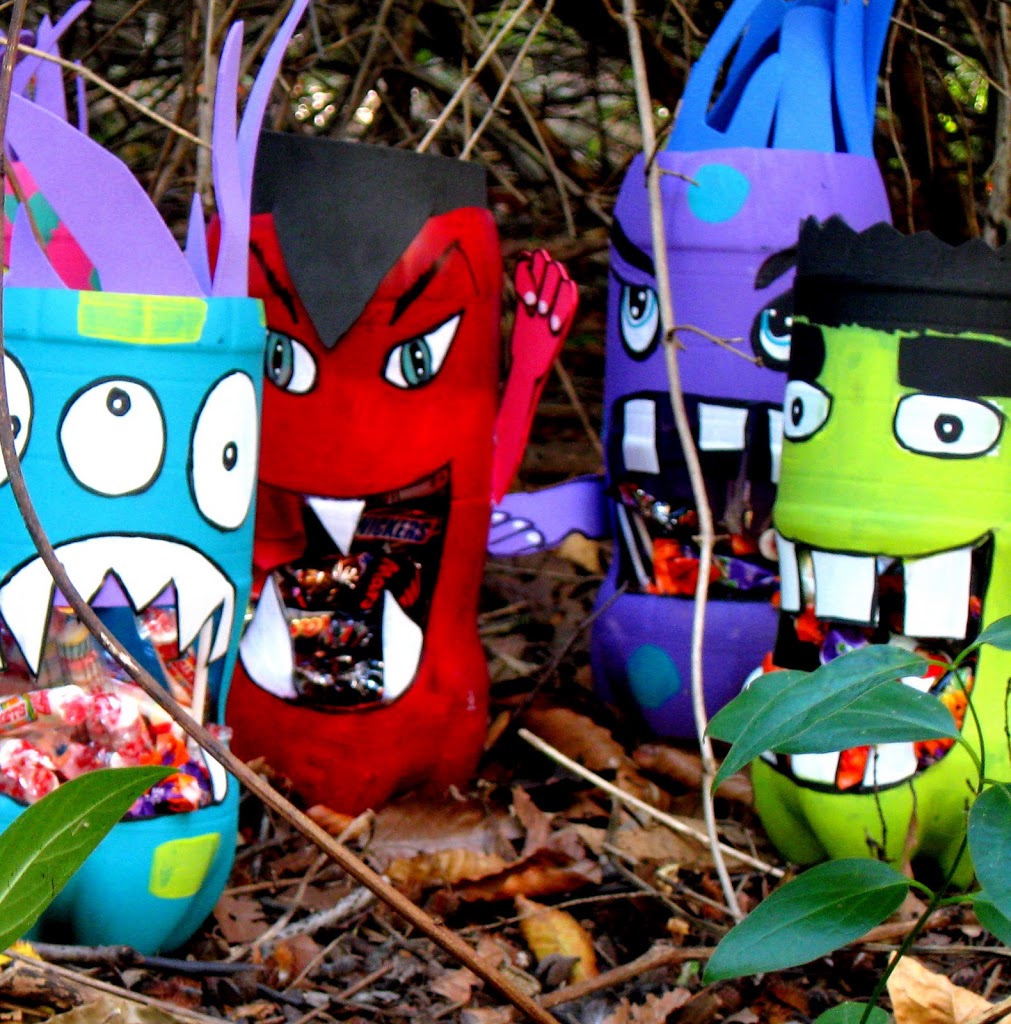 I was working in the lab late one night
When my eyes beheld an eerie sight
For my monster from his slab began to rise
And suddenly to my surprise
He did the mash
The monster mash…..
I have mentioned before that I am not a huge fan of Halloween…w
ell, at least not the creepy, bloody, scary kinda Halloween.
So here is my compromise – adorably misbehaving candy gorging monsters.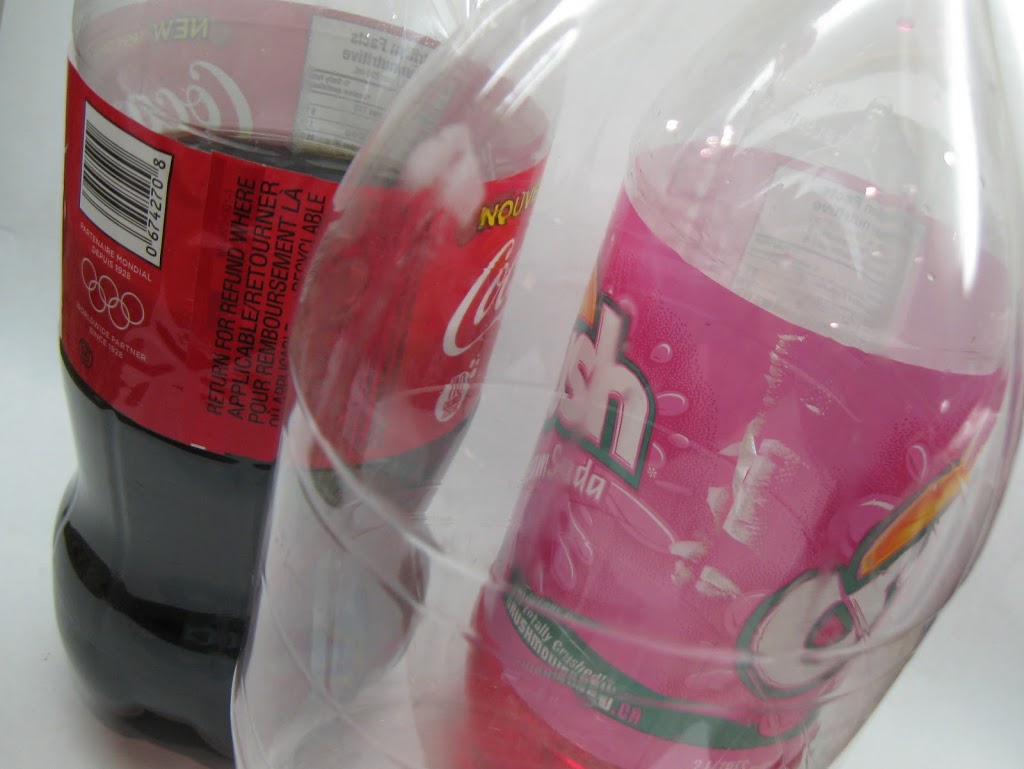 Like every good citizen, we must recycle….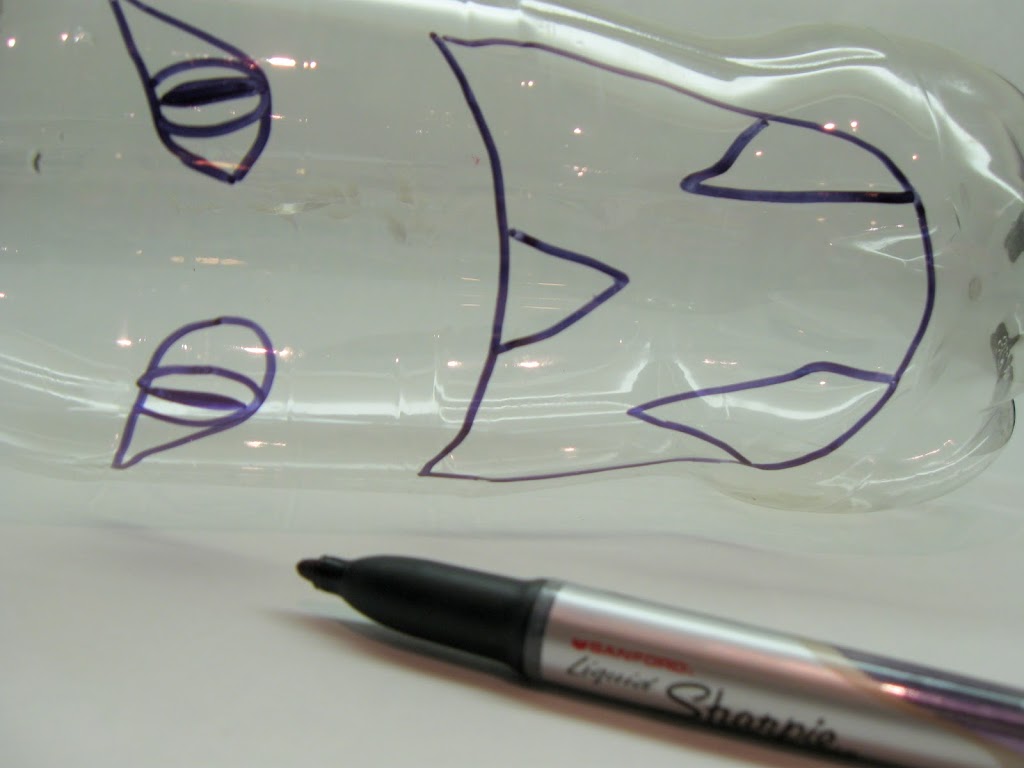 Wash and dry your pop/soda bottles and d
raw a ghoulish face…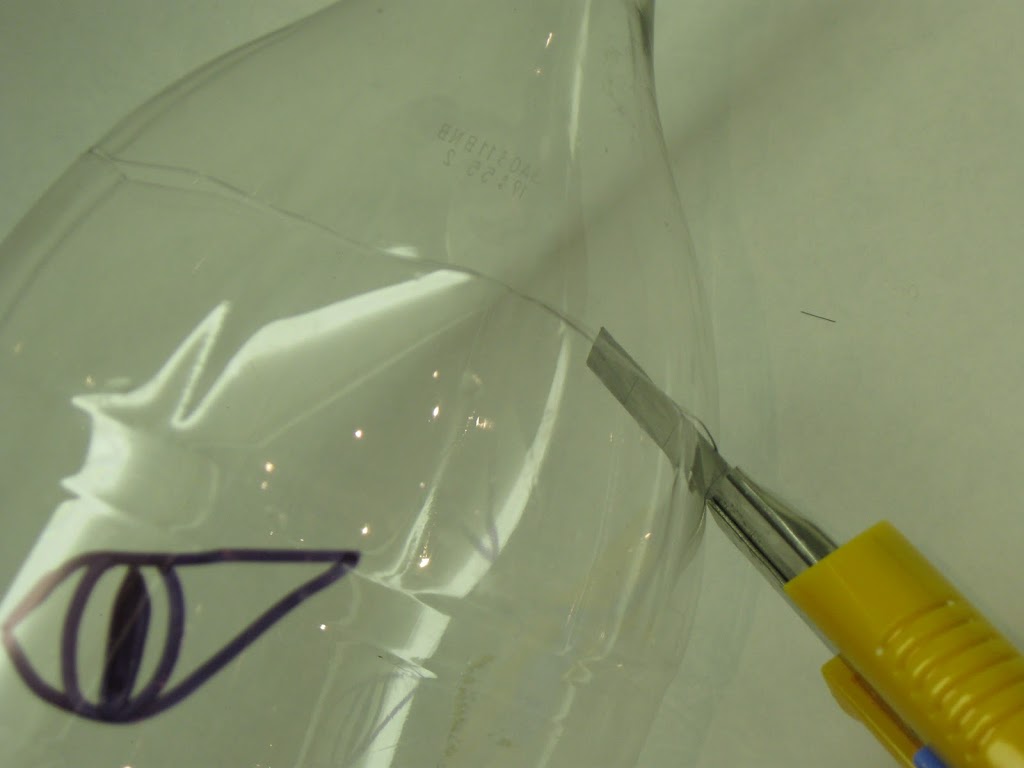 Cut out the top of the bottle as well as the opening of the mouth of the monster….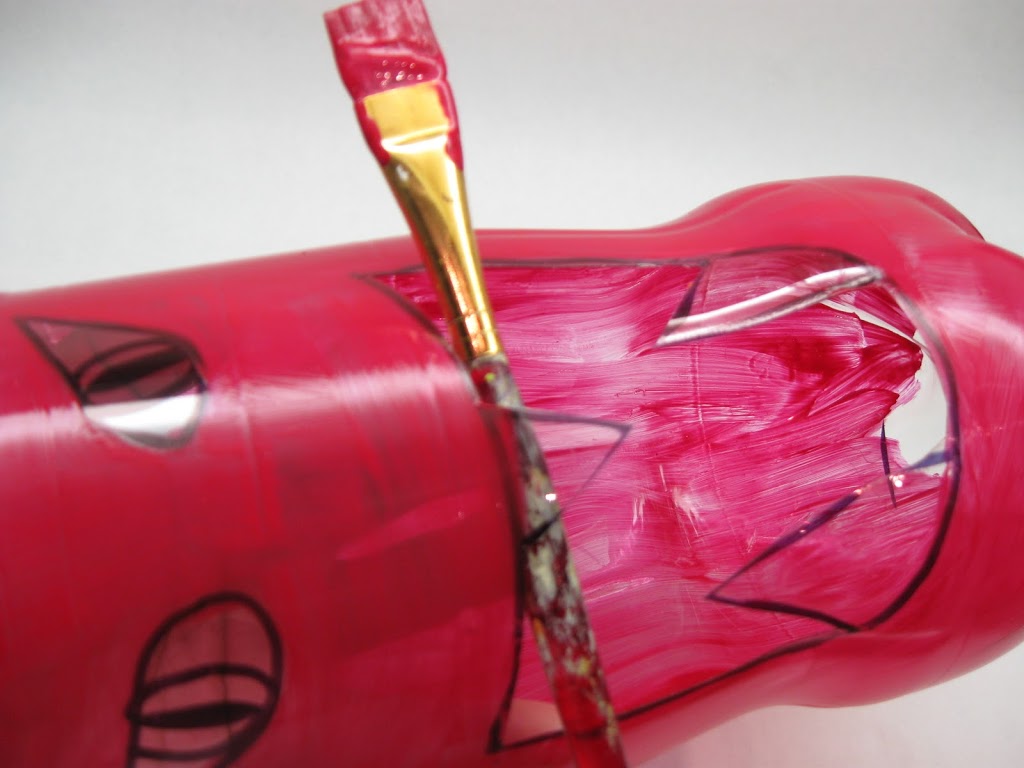 Paint or spray paint –
your choice, but I find painting it is more original and adds texture.
Don't look at me like that…I just made you! WAIT! WAIT! Where are you going?!?
Oh…there you are! We're in the middle of a blog post here…can you just smile for the camera?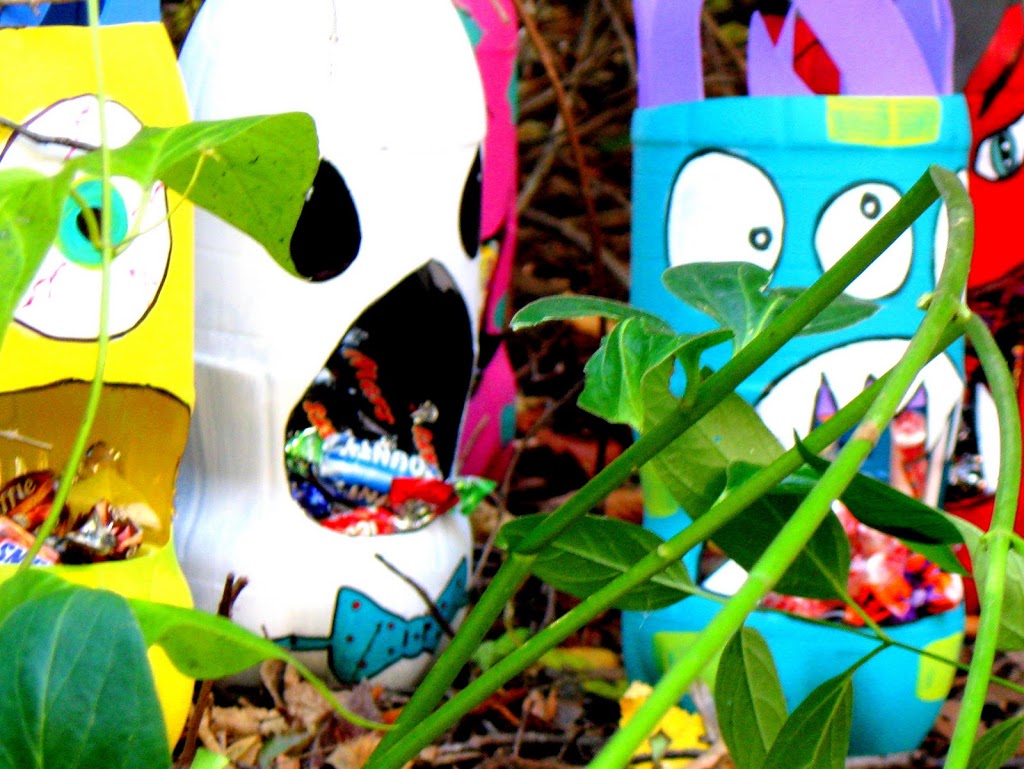 Oh, please don't chew with your mouth open! And please wipe that drool off your mouth…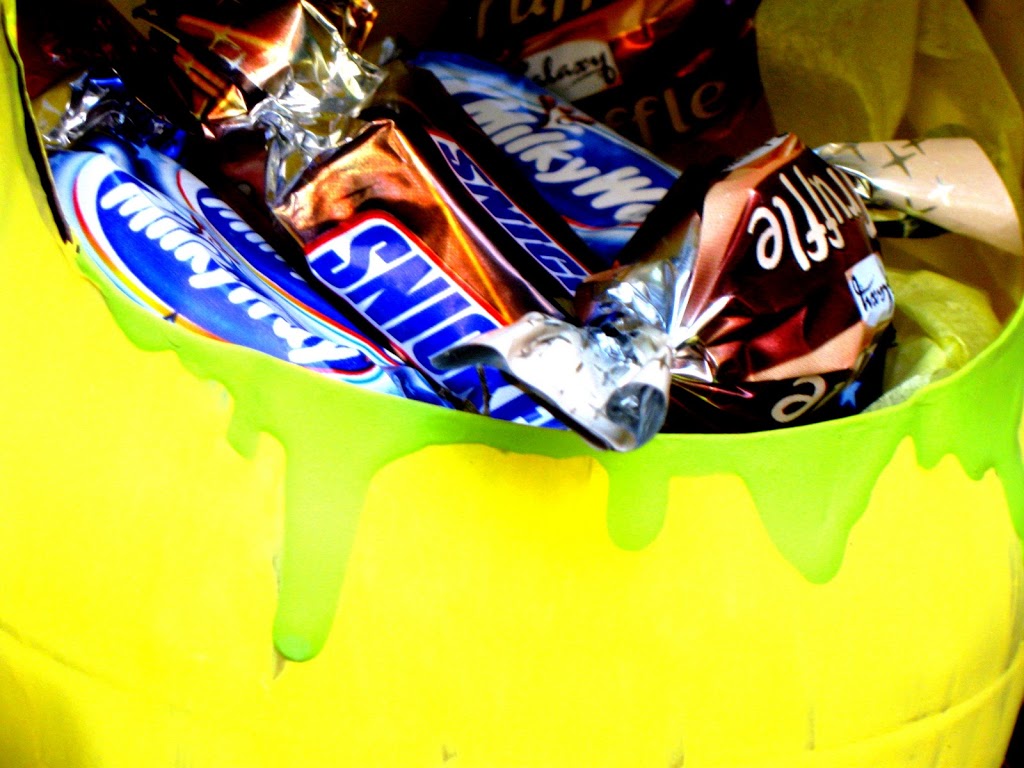 Don't cheer him on…that's just rude!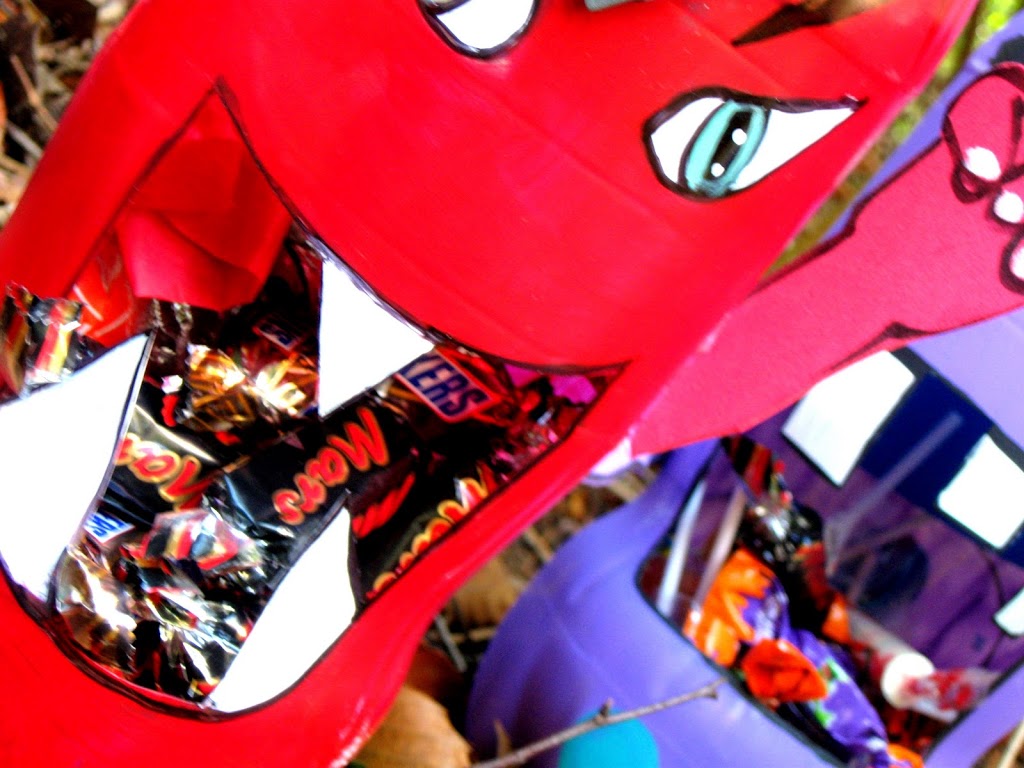 Thank-you. Now say "chhheeeessee"
WAIT!!!! Oh come on….not again….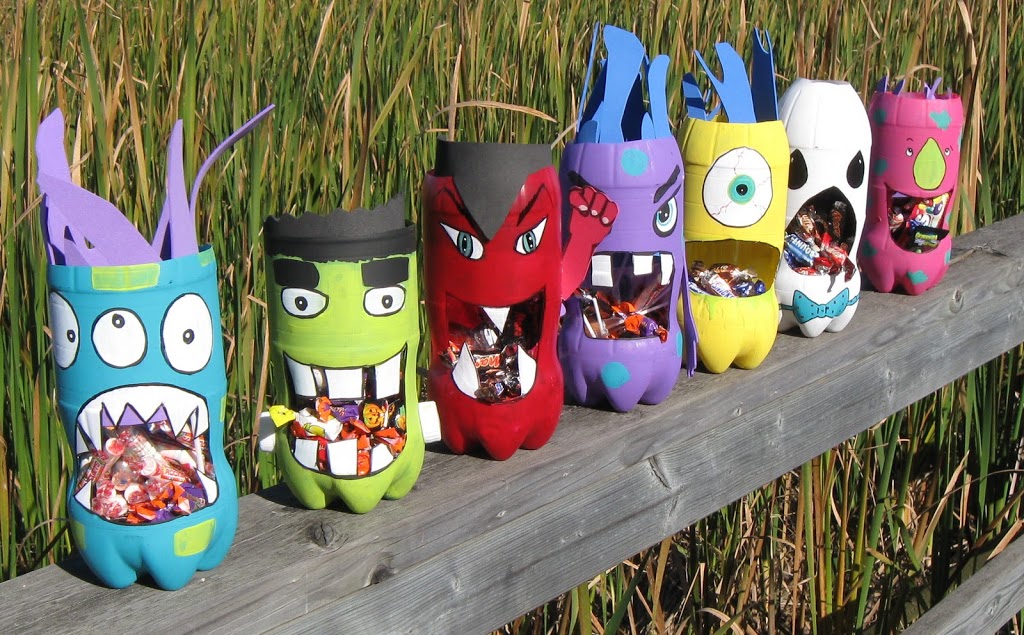 Later that night, I found them jammin' at the MONSTER MASH….
These guys know how to partay.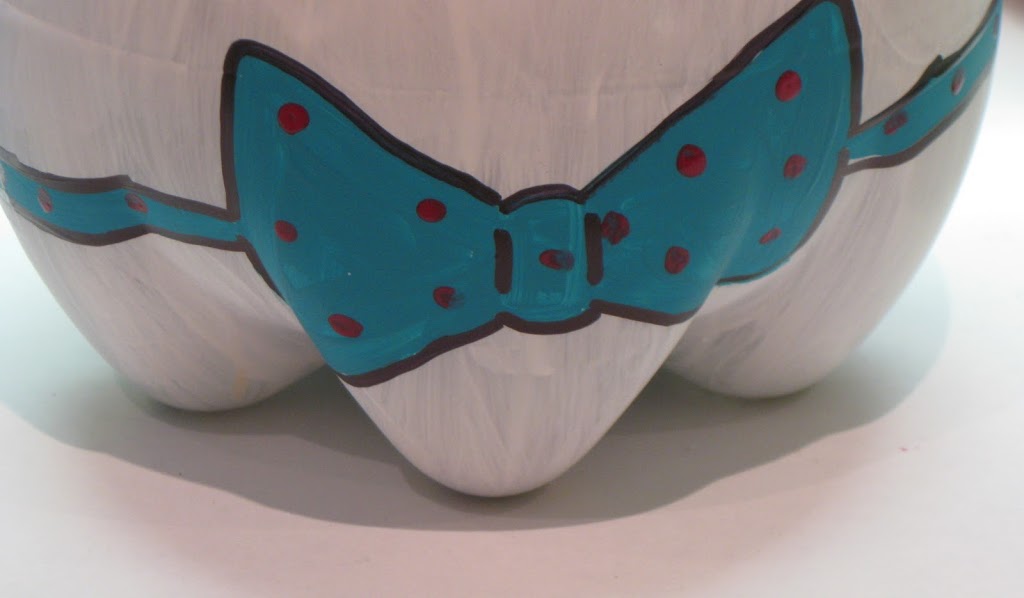 I think I may have gotten a little carried away, b
ut there you have it – a not so scary Halloween, just the way I like it!
There are no rules when you are creating.
You don't have to stick to the norm.
Orange and black are great, but I decided to pick the colourful Craftberries this time!