One of the prettiest displays for flowers are old jars. Just peel away the label and you're good to go. Good to go? Yeah right!
I'm in the process of helping my friend plan her young son's birthday party (it's a Toy Story theme) and one of the games we are planning is lasso toss over glass jars filled with candy.
My friend and I have been collecting jars and decided we had enough jars and had to get started on the removal of the labels.
'Piece of cake', I thought. 'I will just soak these bad boys for a bit under hot water and the labels should come off with ease' ….Not quite!
Sure, the labels came off with a little scraping here and there but the glue residue remained on the jars.
I remember my sister telling me about this super glue removal liquid called Goo Gone. My sister is an organic kinda gal and I wondered if she still used this 'toxic' liquid (there is after all a picture of a skull right on the front of the bottle).
I read the instructions and got as far as one jar when I remembered the use for these jars are to hold candy. Well, so much for that.
Then I remembered that when I was young, my mami would always use baby oil to remove sticky glue off of things.
It turns out that mami was right (again) and that mineral oils or cooking oils are excellent natural glue removers. (Don't worry I didn't use baby oil either).
And do you remember when you got gum stuck on your hair your mom would use peanut butter? Well that also works well in removing the glue off the jars.
But if that doesn't work, take out your hair dryer, set it on its warmest setting and blow the hot air close to the glue. The glue will soften enabling you to remove it easier. I found this method worked best.
Unfortunately with all of the methods, you will still need to put in a little elbow grease.
But the results are sparkly, beautiful clear, oooey, gooey gluey free jars!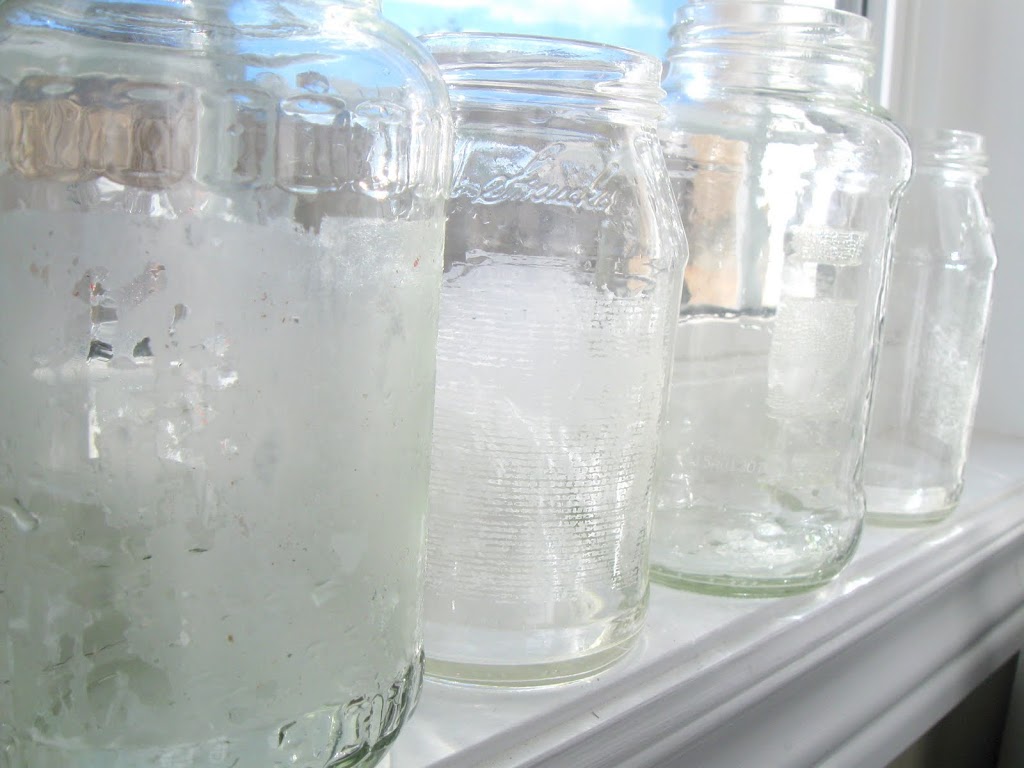 Before my little experiment….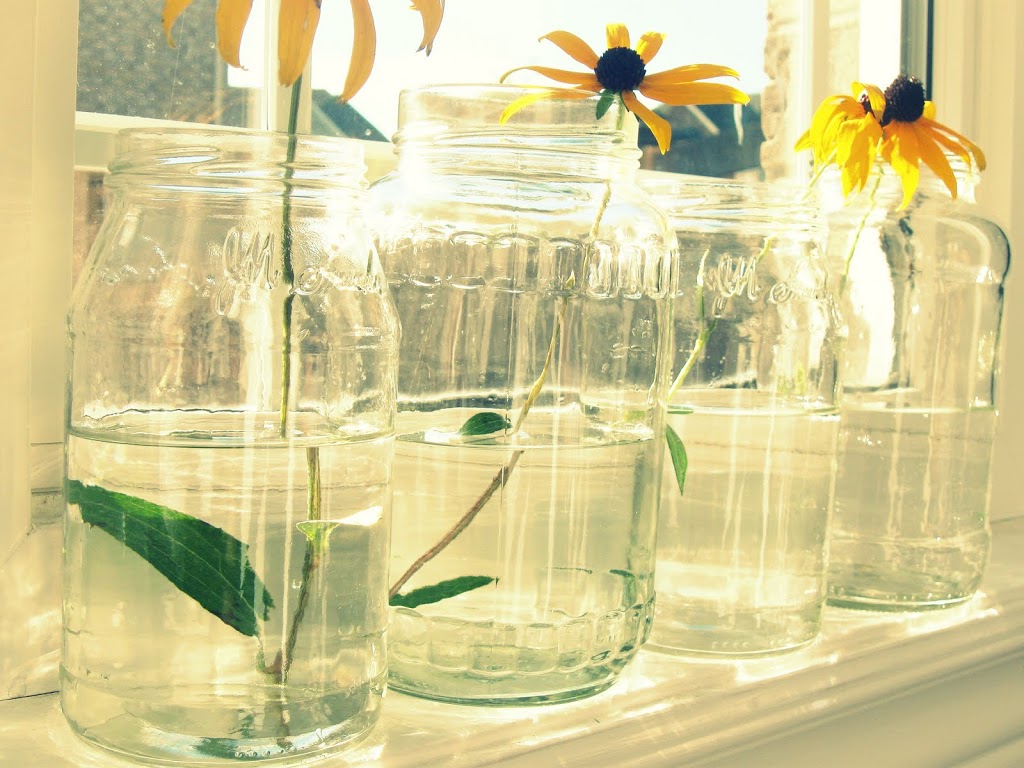 Such beauty in simplicity…