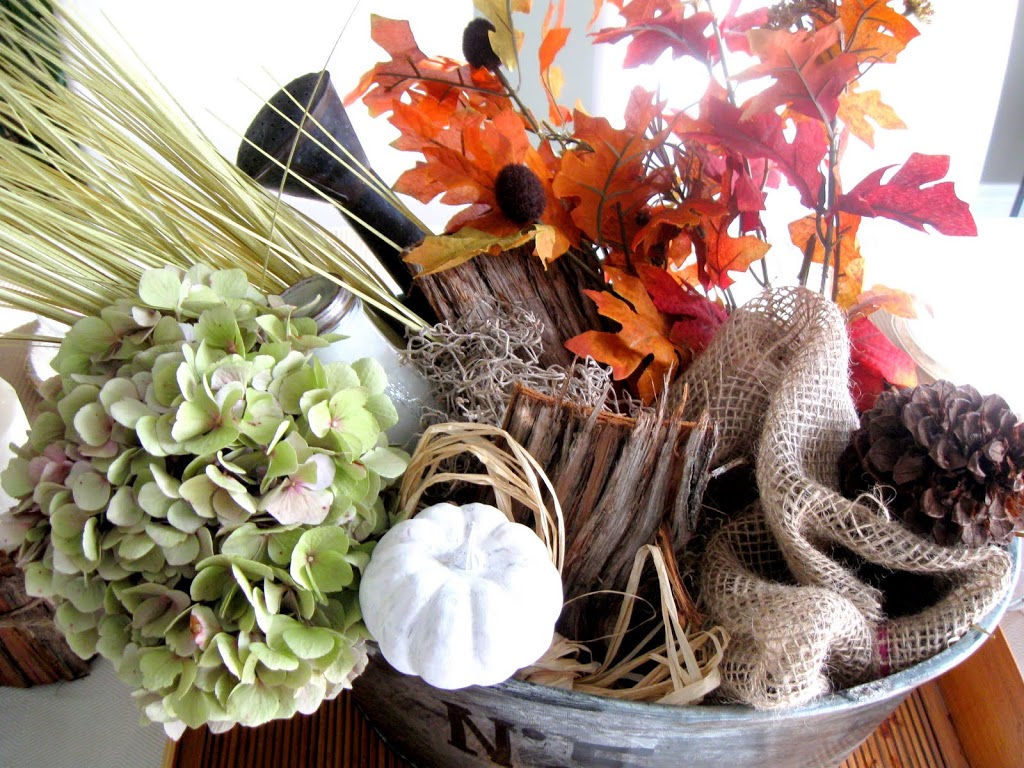 Fall has arrived and I've started to cozy up our nest. This is just the beginning, as I'm still waiting to get my hands on those gorgeous white pumpkins. I love my summer whites and I want to incorporate them in my fall decor this year.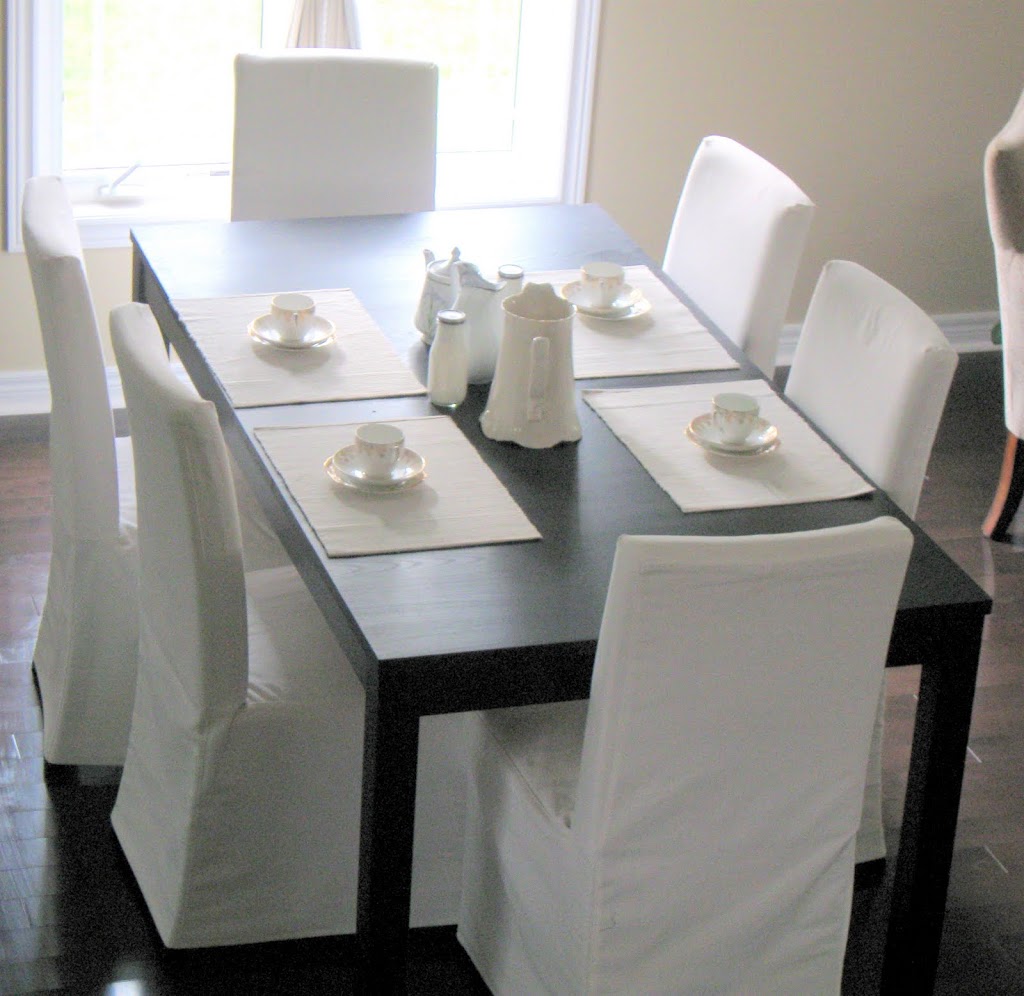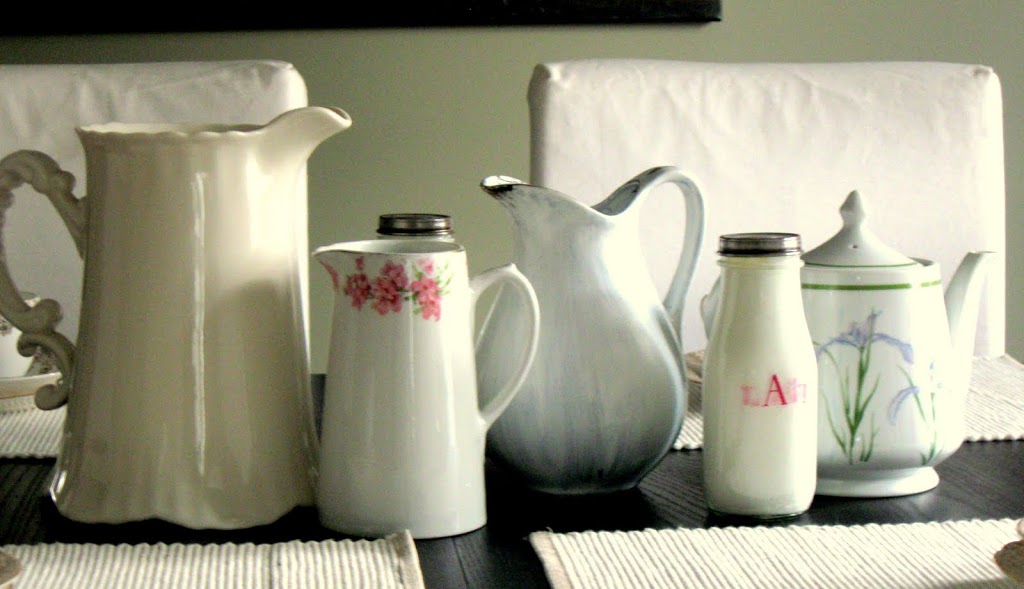 My whites are usually filled with wild flowers or Hydrangeas which my mami's garden generously donates (well, I actually take them when she's not looking…. shhhh). Next year, I'll be growing my own, along with peonies.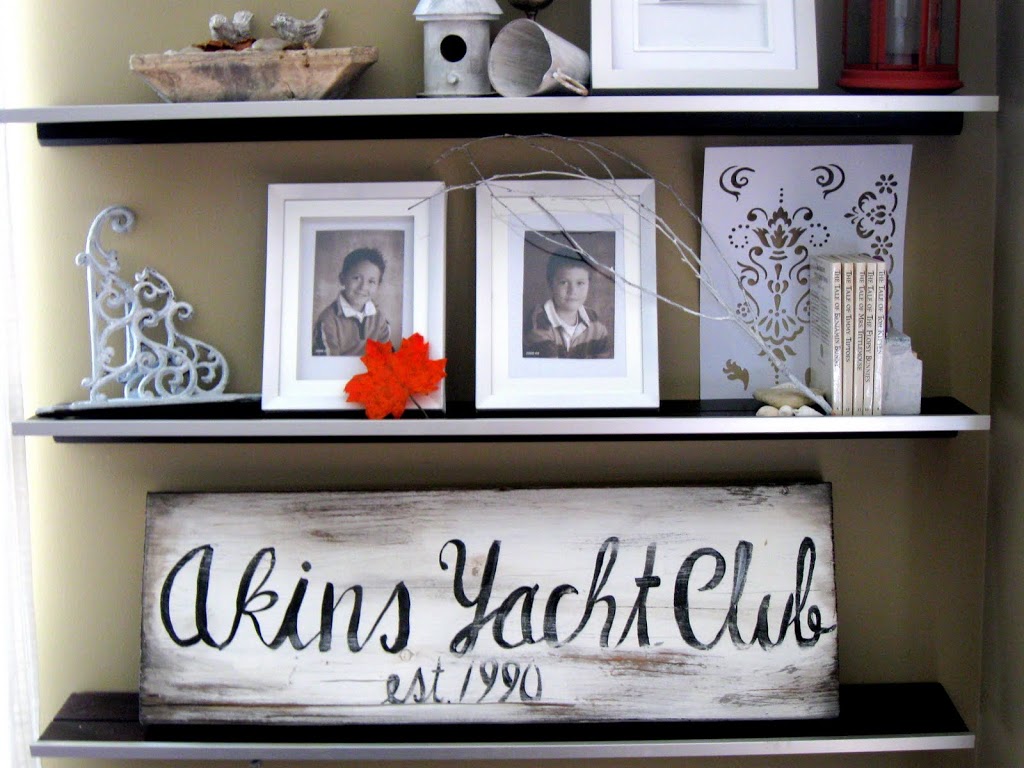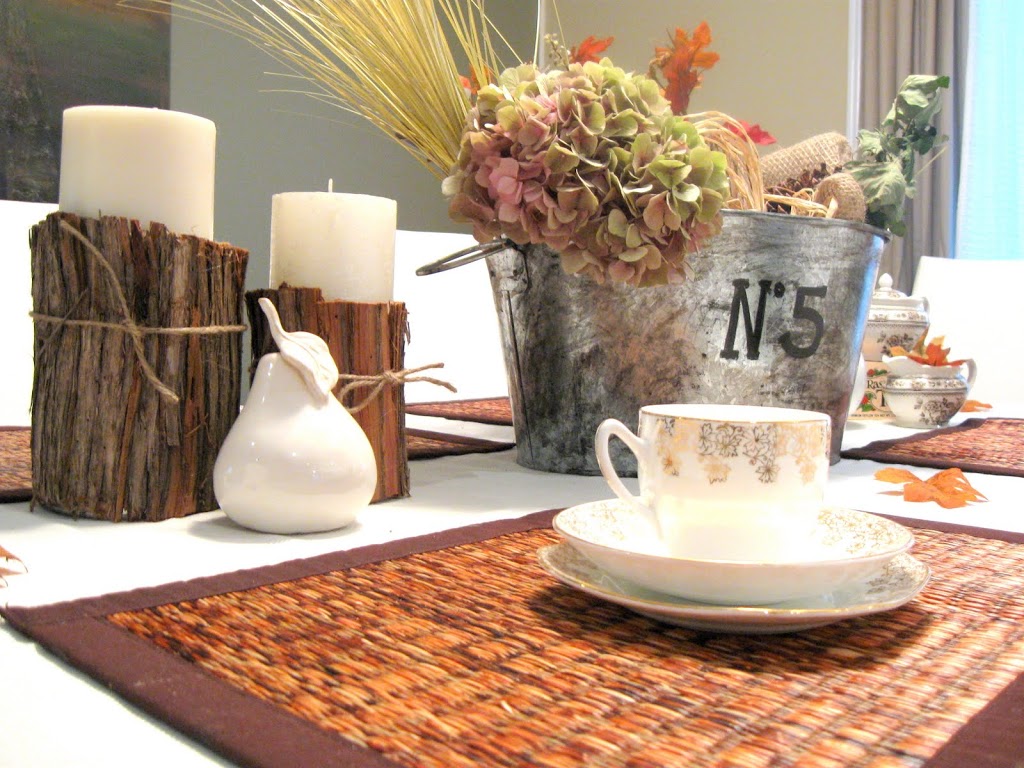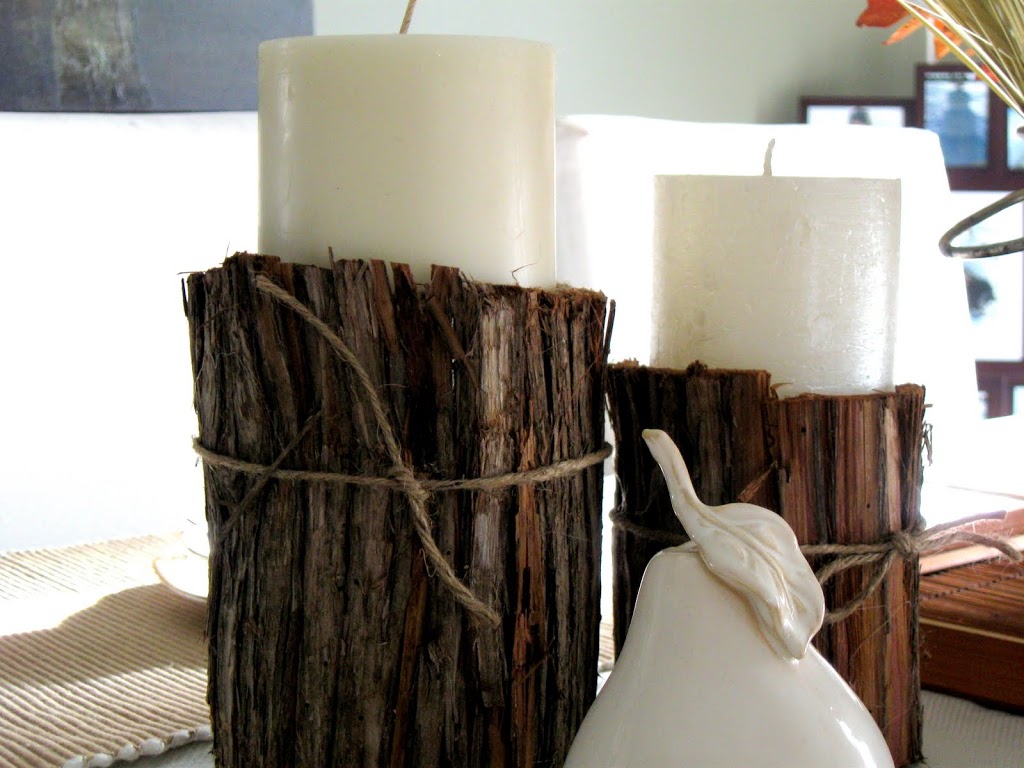 I made these candle holders out of bark. I was inspired by PB and while not as polished, I guess that adds to the coziness of the table.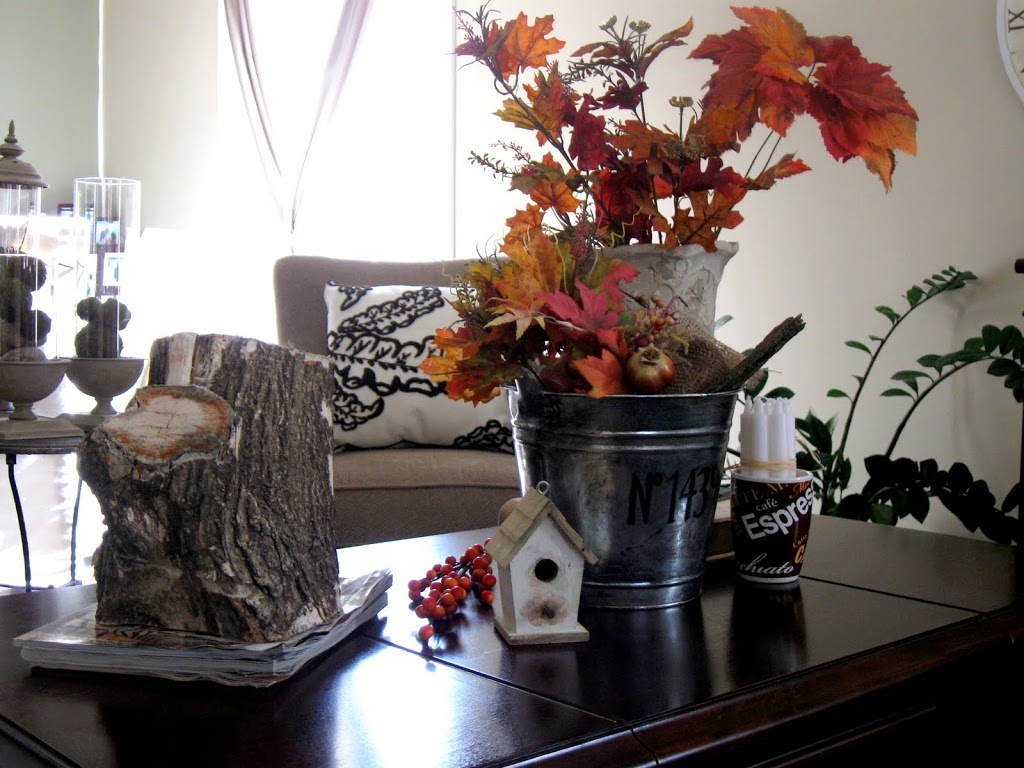 Bird house (I painted), bucket (I tried to age), mug and foliage from last year are all courtesy of the Dollar Store.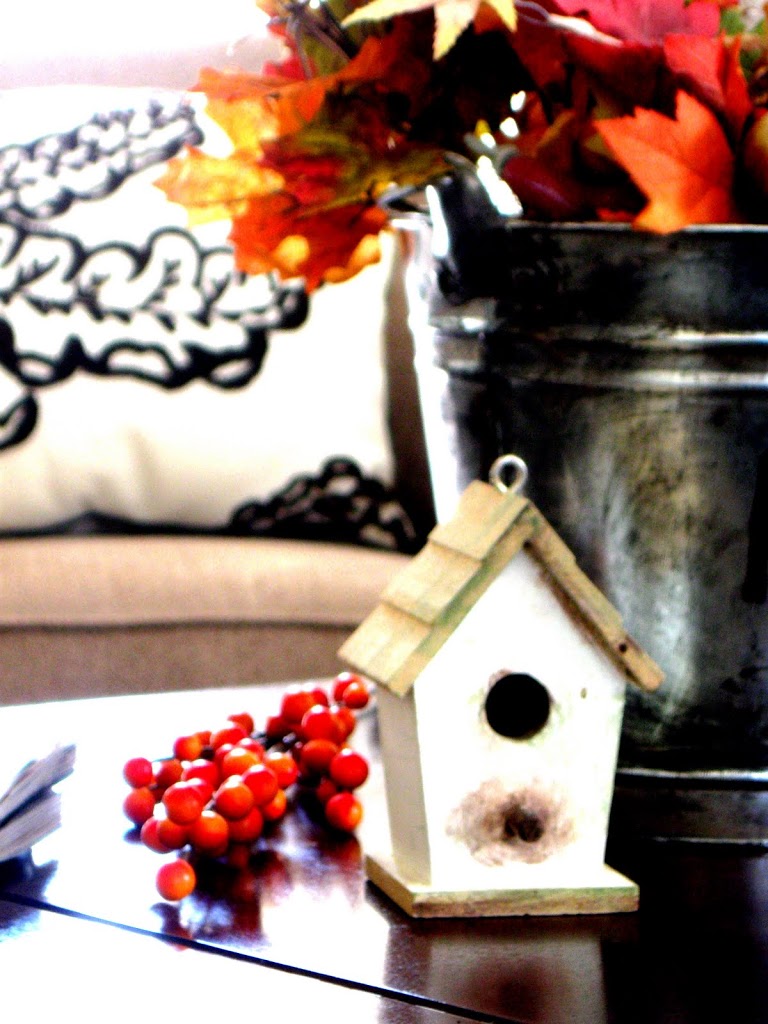 I wish you could see how the bird has decorated its house!!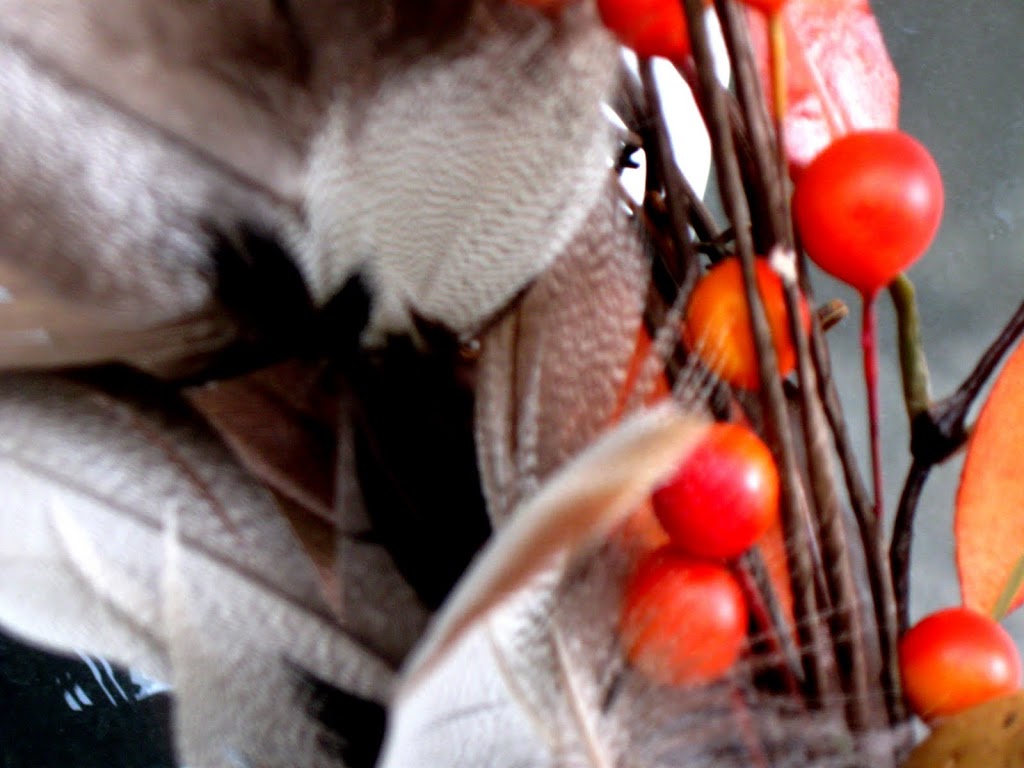 I bought a vine wreath a couple years back and I change it with every season.
Last year, I used silk leaves whereas I used berries, feathers, burlap and some moss for this year's edition.
I will show you the wreath once I complete my outdoor decorating.