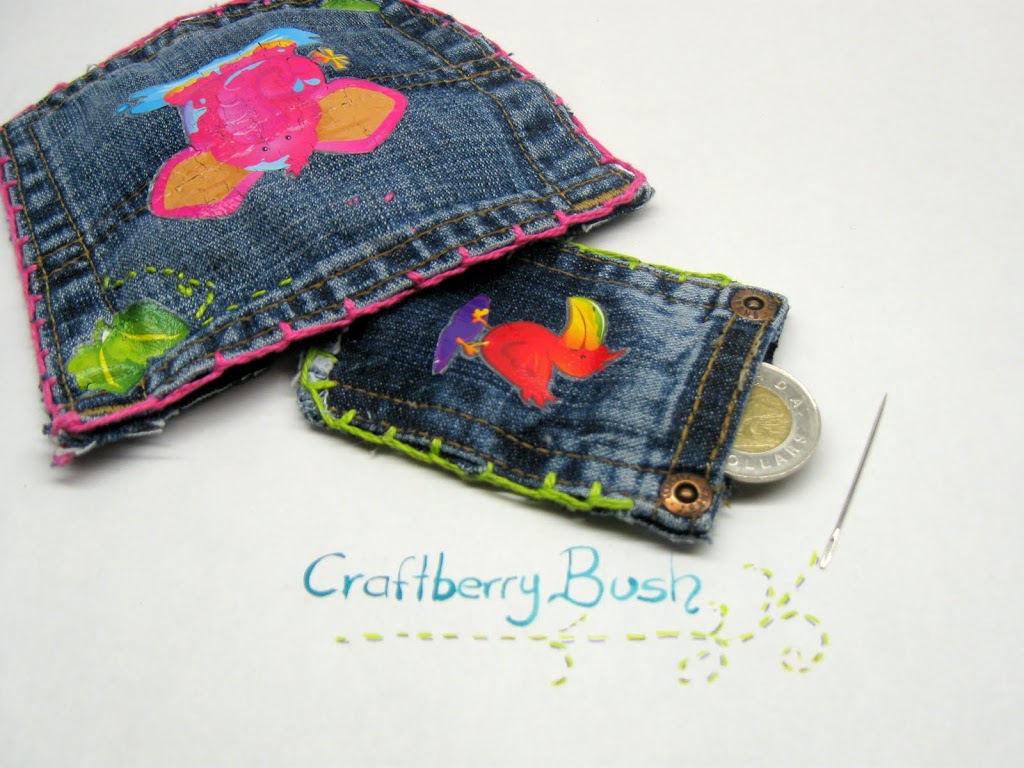 There is something so comforting about a cloudy Sunday afternoon. It's like the crook of your love's neck, the sweet smell of homemade cake, the gentle caress of a summer breeze or……your favourite old pair of jeans.
I was doing my usual Monday morning clean up. Some dusting & mopping and a little of this and that when I came across an old pair of jeans ready to be given to charity.


Holding the jeans in my hand, I thought how much I had liked the jeans when I first bought them, but now, they were…you know…so "2000 and late".


Then I remembered when my talented sister-in-law had made a cute little jean bag out of old jeans. Believe it or not, I don't own a sewing machine (though it's on my Christmas list…are you reading this dear hubby, I mean Santa?), but I decided to make a cute little purse for my daughter and of course, have her help me.


I use every opportunity to show Isabella new things, so we got to it and gathered our supplies….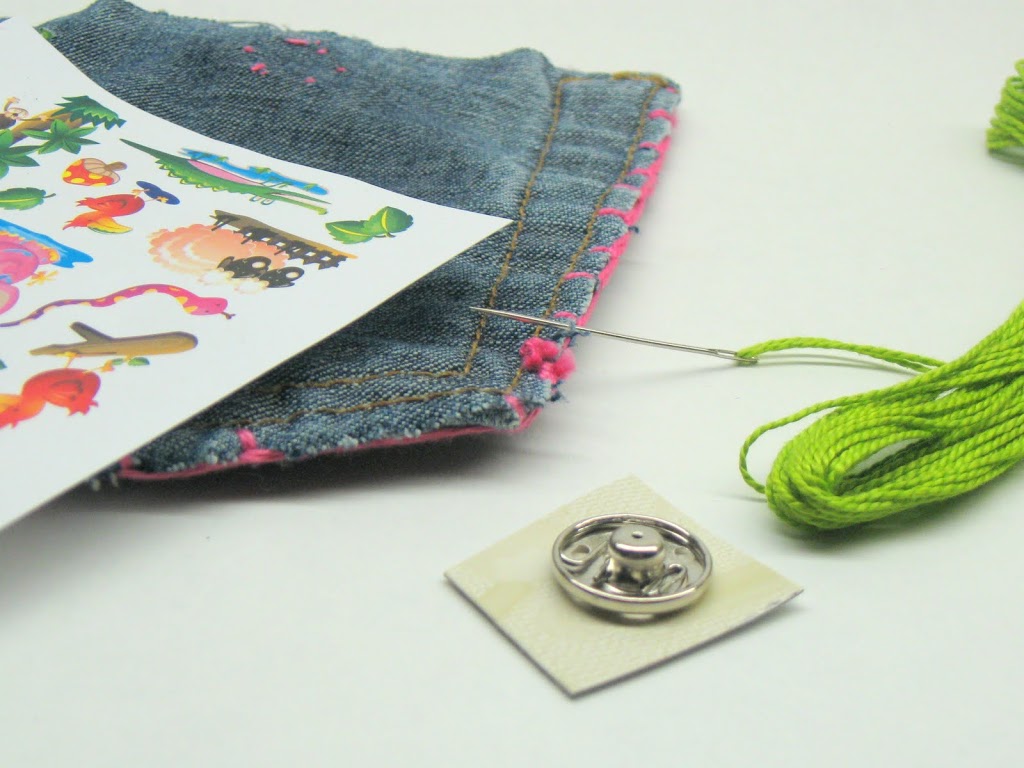 You will need an old pair of jeans (not your faves), some thread, a snappie thingie, a ribbon or an old belt to serve as the strap of the purse (optional) & some shirt transfers (which I found at the dollar store. I'm not sure they would last a wash but for this purpose, they're great)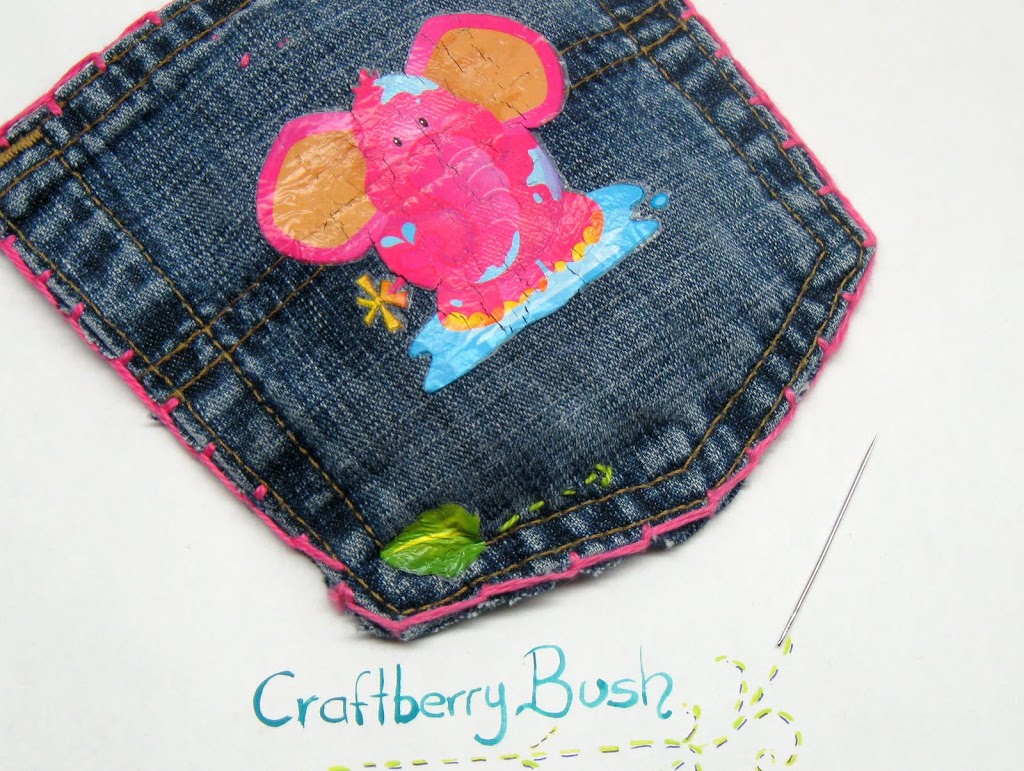 1. Isabella sewed a border around it to coordinate with the cutest little elephant ever.
2. I sewed the snappie thingie (I'm sure it has a name) to close the purse .
3. We followed the easy instructions for transferring the image (it's basically like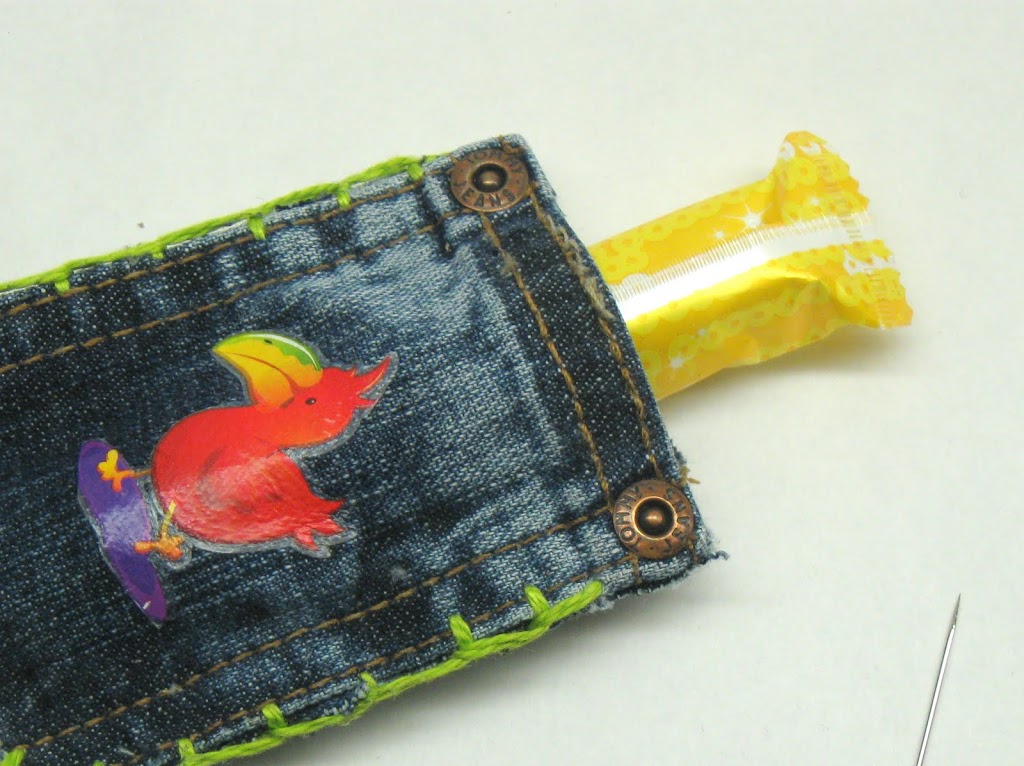 This is the inside of the other pocket. This one is mine….and that is not candy you see. It actually fits perfectly inside and I thought it would make it a great way to be discreet. I think we've all had to sneak one of those one time or another (?). But you can also use for change as I pictured it above.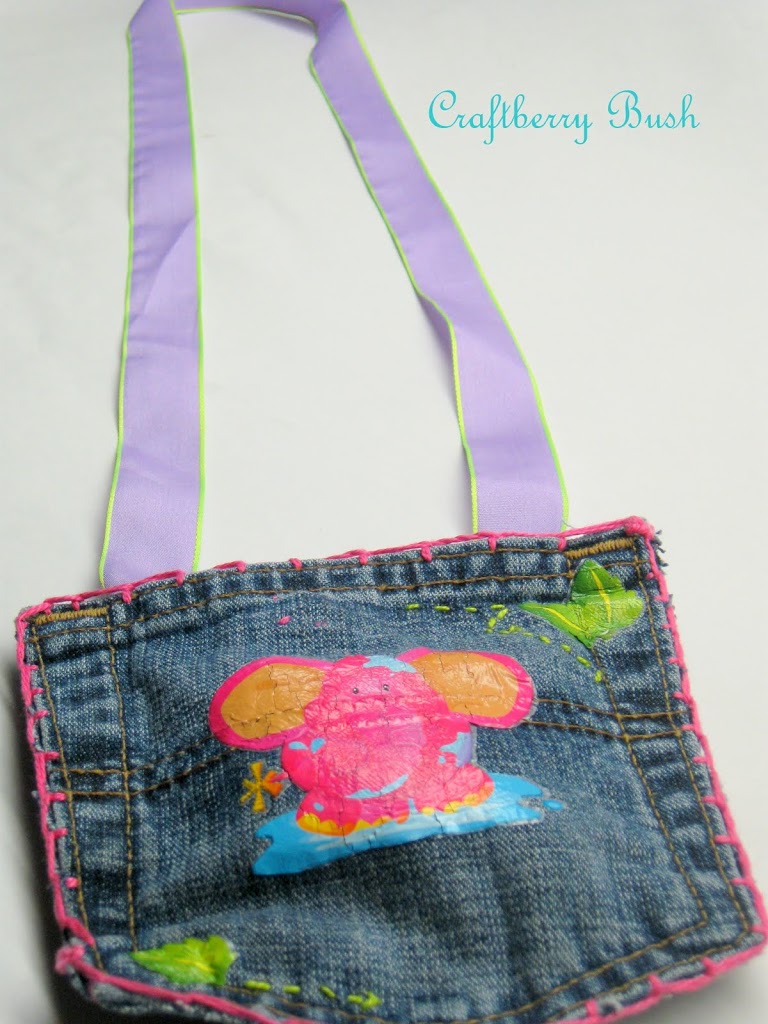 You can also sew a ribbon and make a cute little purse
So there you have it…another quick craft, fresh from the

Craftberry Bush

.
Hope you enjoy.