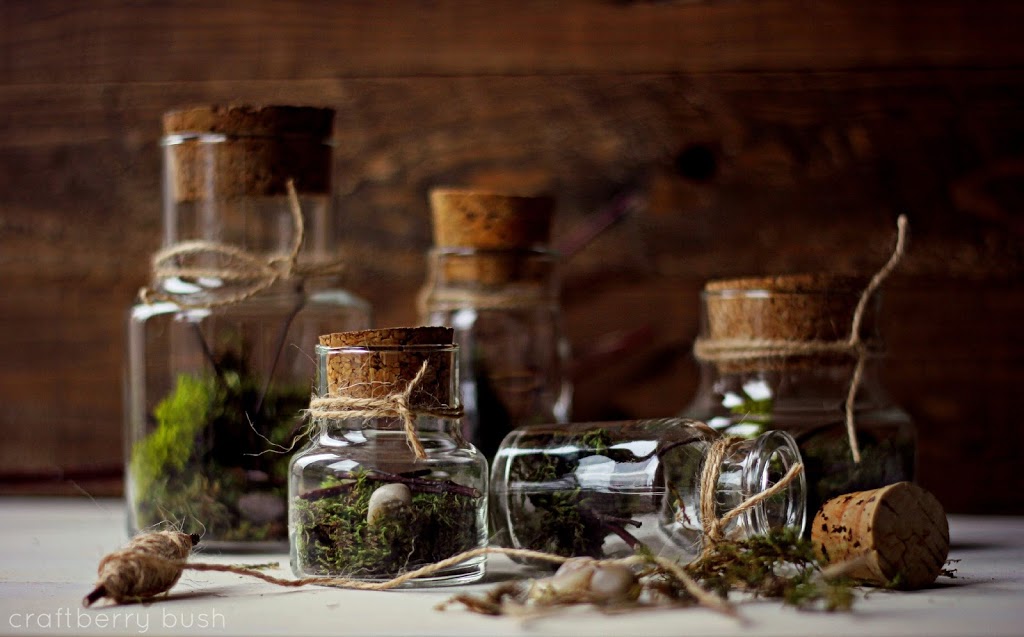 During the winter months, nature teaches us how to rest and slow down. As the white blanket of snow protects the dormant fields, nature rejuvenates. But in this fast paced world, even nature sometimes forgets to take its time. Or perhaps these rare mild days in the middle of winter are just a way to keep us hopeful of what's to come.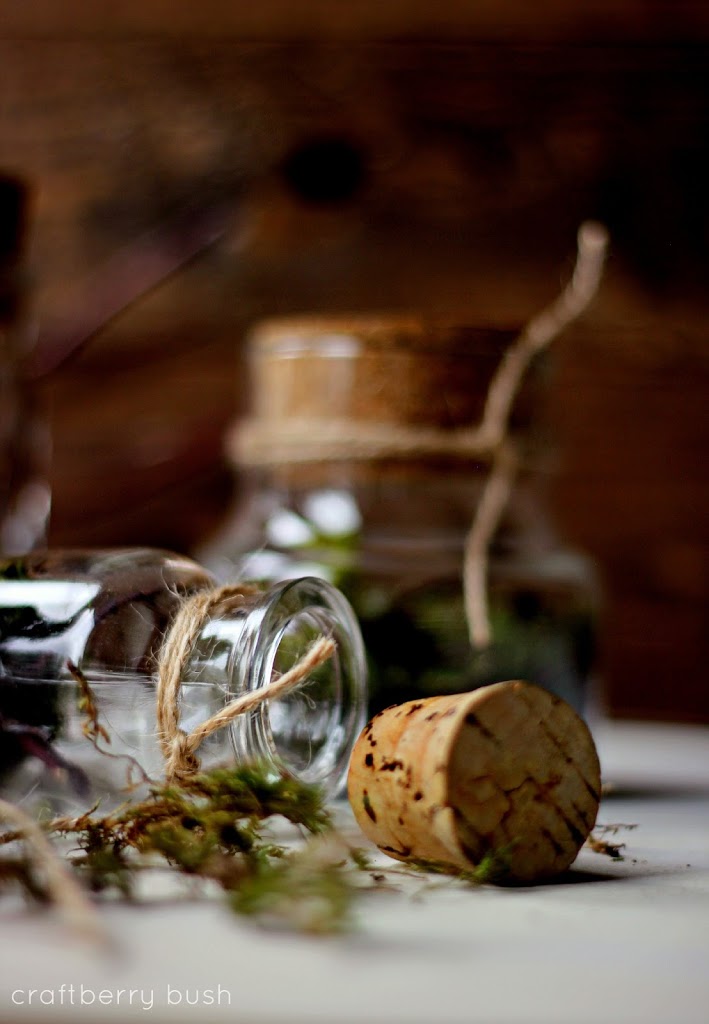 This weekend, we enjoyed unusually warm weather – melting all of the snow and revealing the tired grass, some moss and even some sprouting mushrooms in our yard.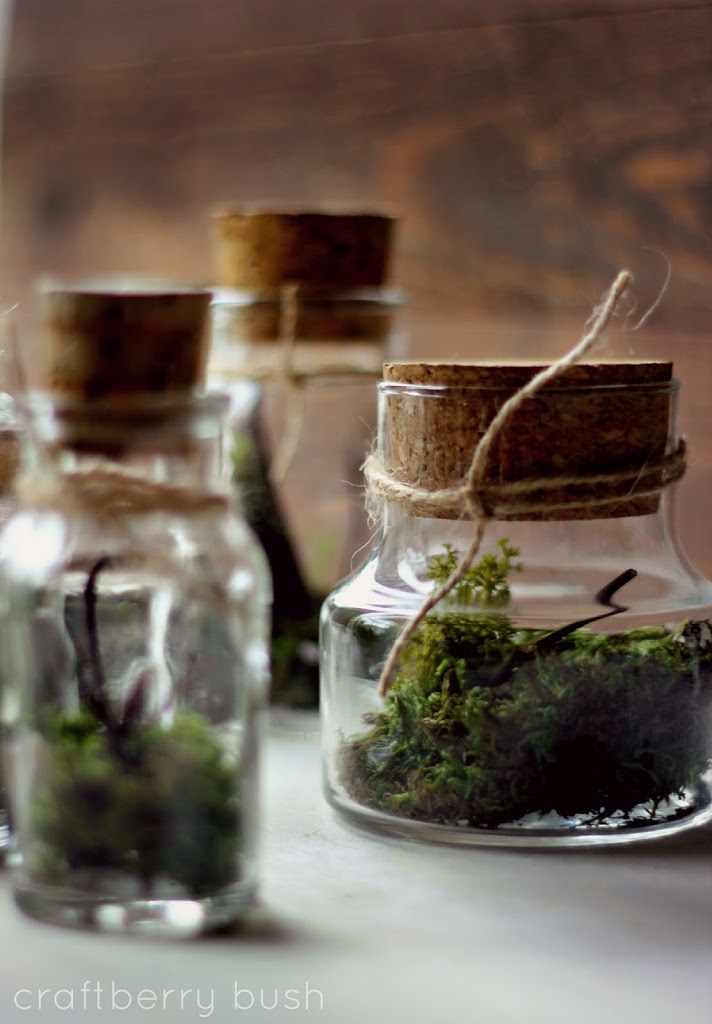 It is still too early to believe winter is gone, so I decided to preserve a little glimpse of what's to come in these cork jars.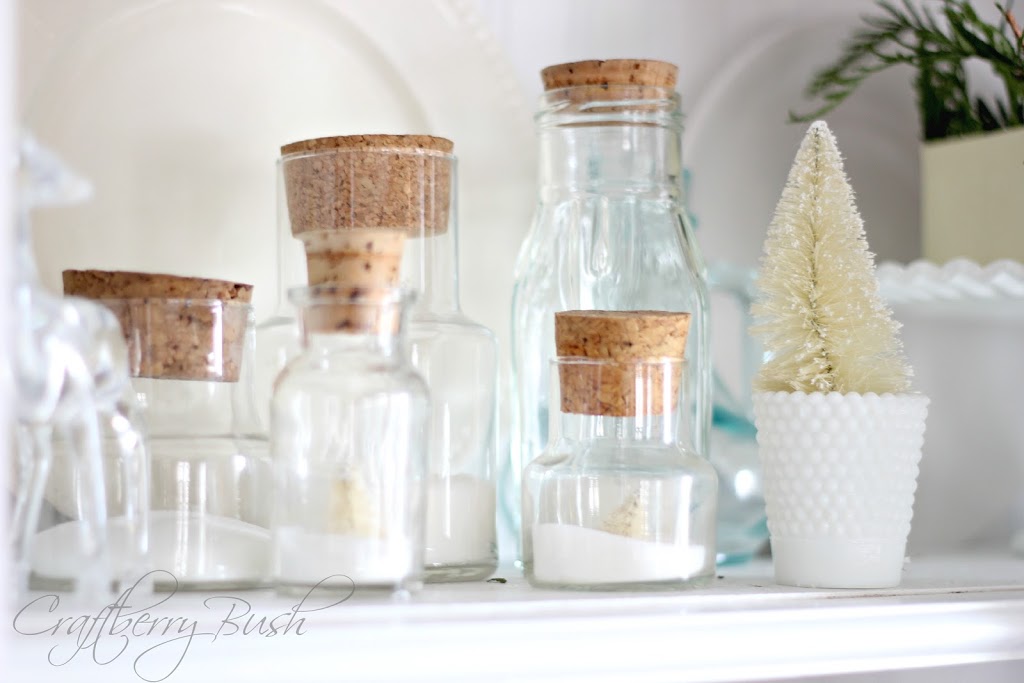 I simply replaced the contents from these jars
with moss I found in our yard, some twigs and tiny pebbles.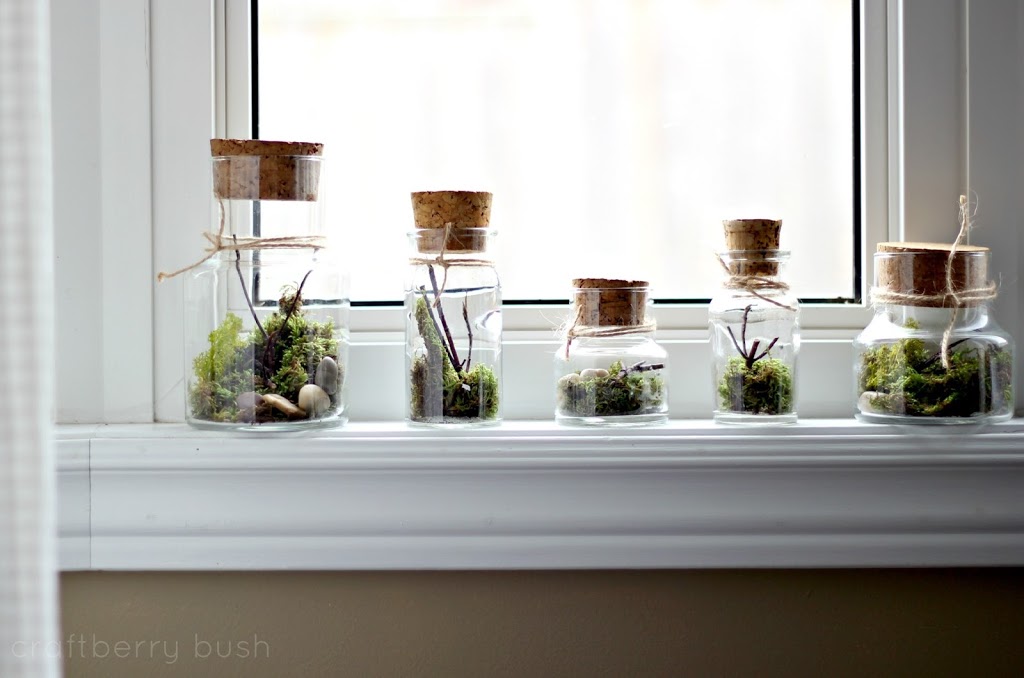 I think they look so pretty sitting on the sill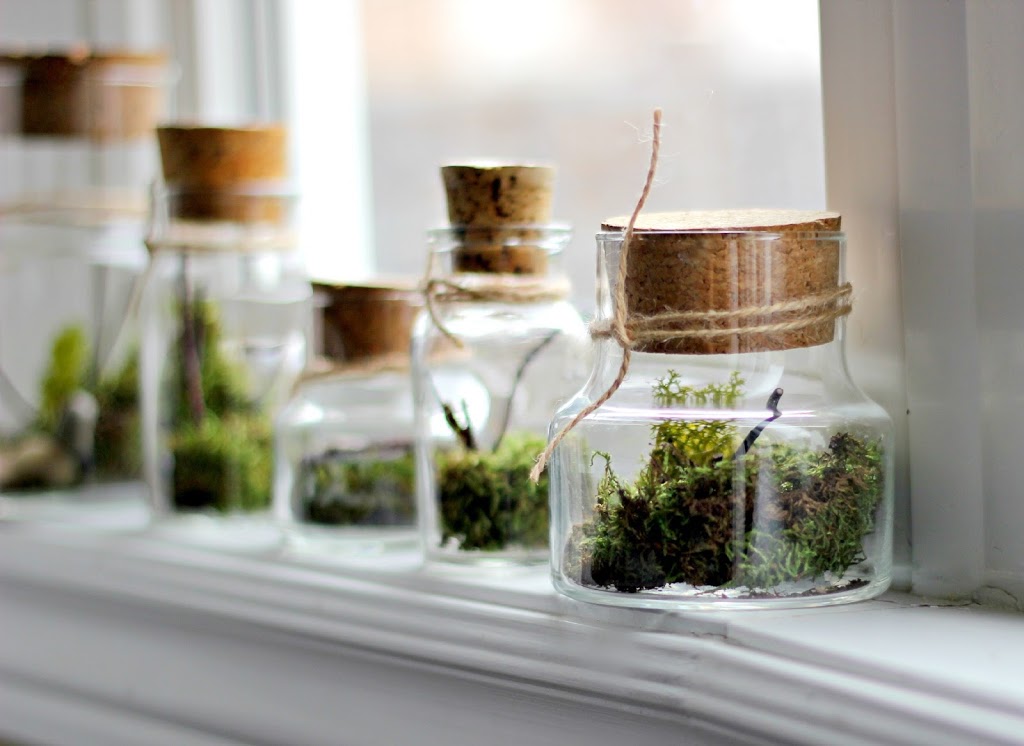 They look like mini terrariums but are so much easier to do and take care of. A reminder of what's to come as we wait patiently for Spring to arrive.

How is your winter so far? Are you eager to see it go, or are you enjoying it while it's here?

Thank you for your visit today, it's always an honour to have you.

much love,