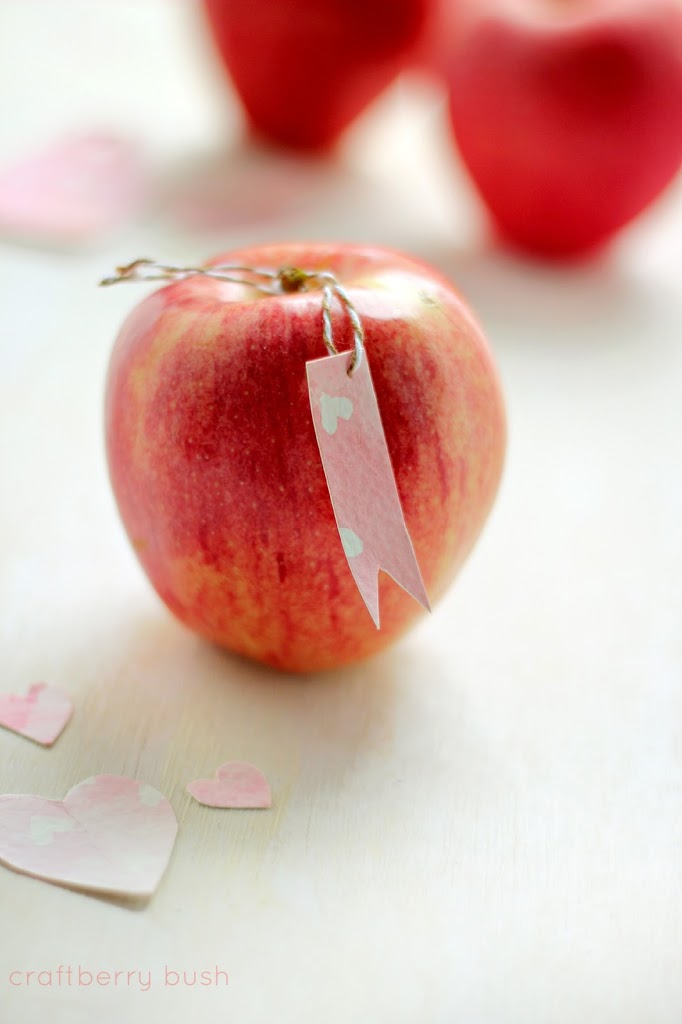 Hello everyone! How was your weekend?
We had a very relaxing weekend, not doing much of anything. Which is nice to do every once and a while, right?
I woke up Saturday morning eager to put together a Valentine's mantel, only to change it several times and not like the outcome of any of them.
Needless to say, I became frustrated and have abandoned that project…for now.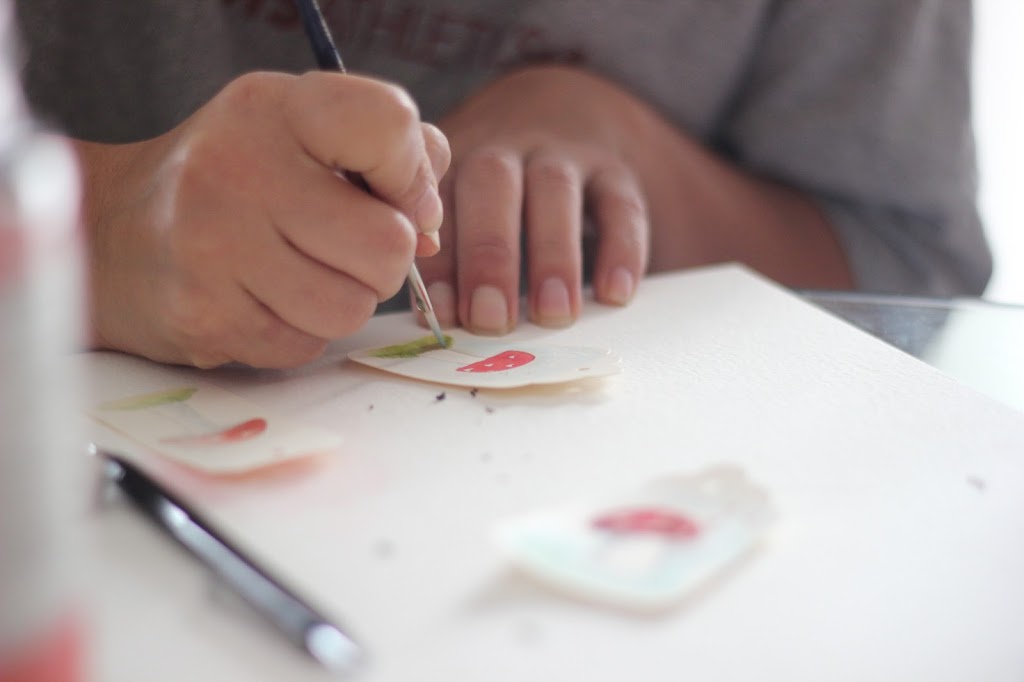 Because of my failed attempts, I became moody and quickly reached for my watercolours.
Painting has a soothing effect on me, almost instantly calming my nerves.
I wanted to share a well known watercolor technique called resist.
As the term indicates, the coating resists the paint from penetrating the paper and therefore you are left with a beautiful white silhouette on your paper.

My watercolor set doesn't have a true red, but luckily you don't need watercolors to achieve a watercolour effect. I often use watered down acrylics from
DecoArt
to paint.
Draw desired design and use your resist to cover the areas which you would like to keep white, making sure you allow it to dry completely.
In order for the watercolour to bleed, you have to use a technique called wet on wet.
Wet your paper with your brush prior to adding paint. Once the paint touches the paper, the paint will 'run' and give you a beautiful 'bleeding' effect. Allow paint to dry completely and with you finger tips simply rub the resist off. It will peel off the paper leaving you with a white image.
Resist is also known as drawing gum and can be purchased at most art stores.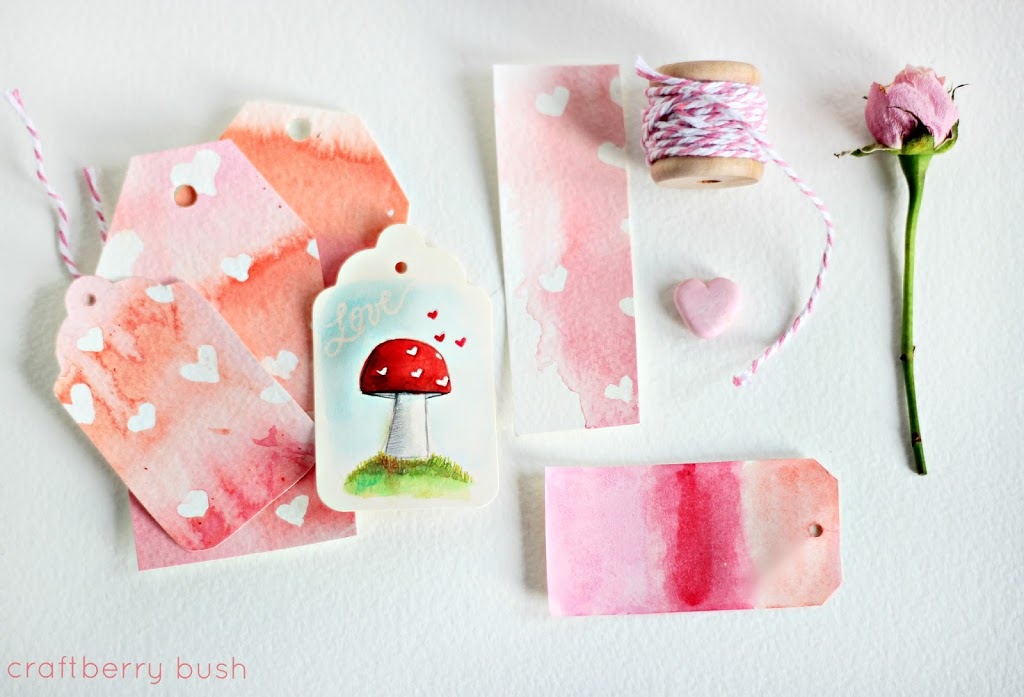 Some of these tags are from
Canvas Corp
. and are so pretty.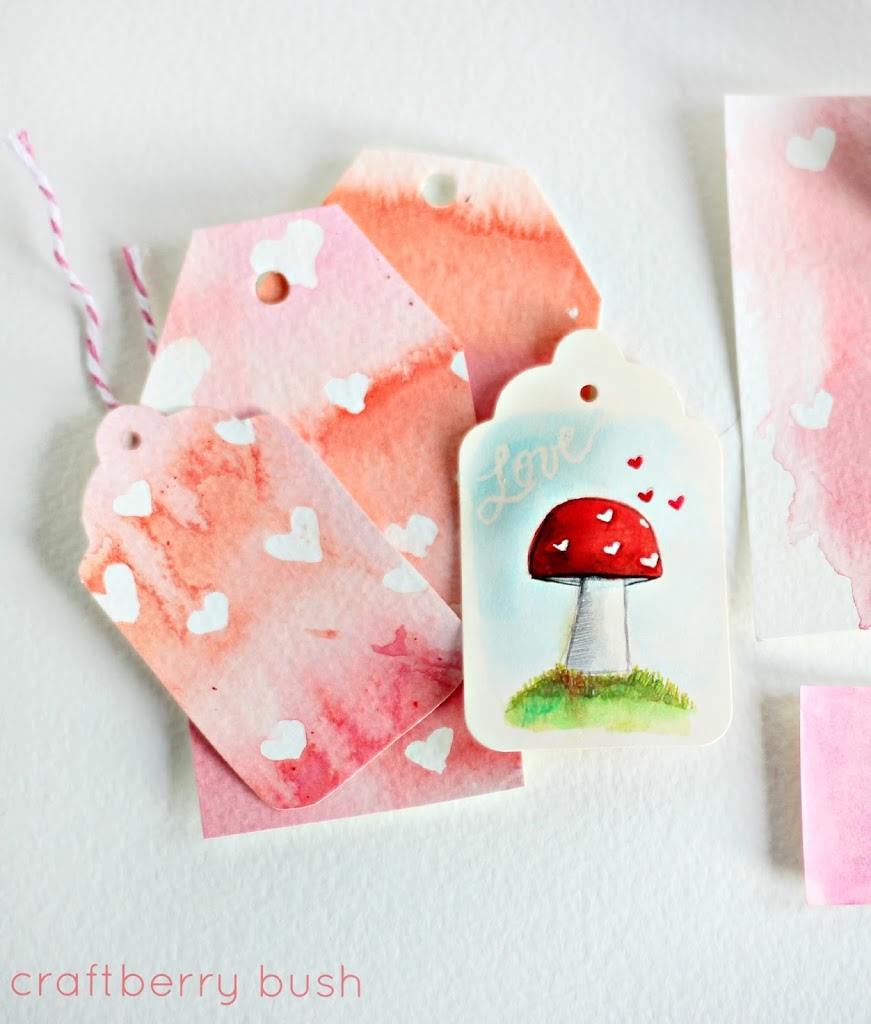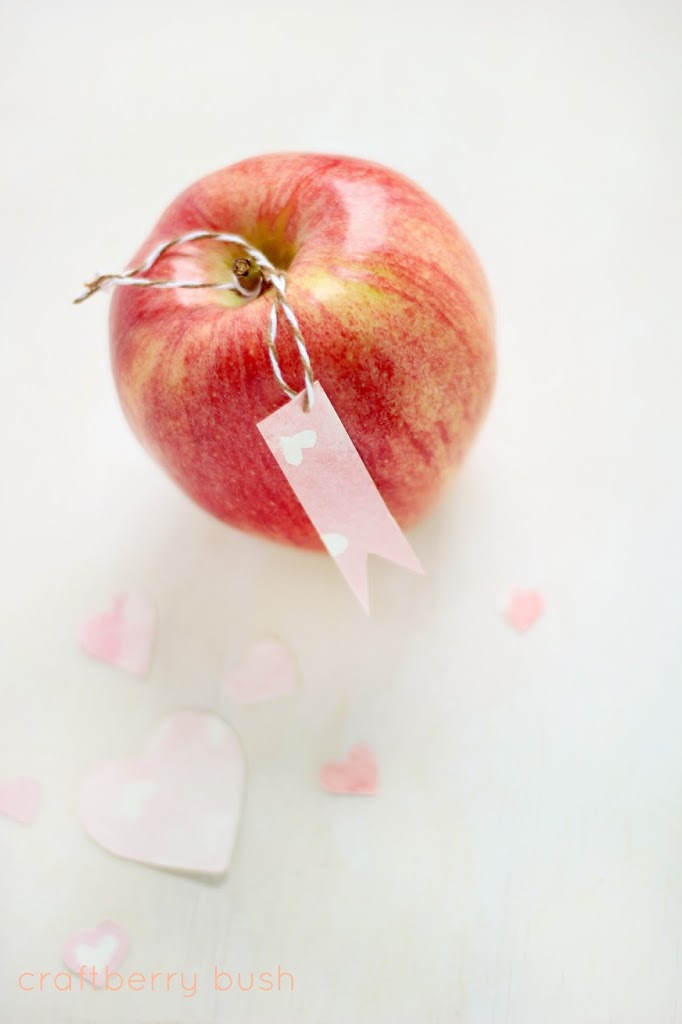 These would make such a cute Valentine's gift
or even a sweet table setting place marker.