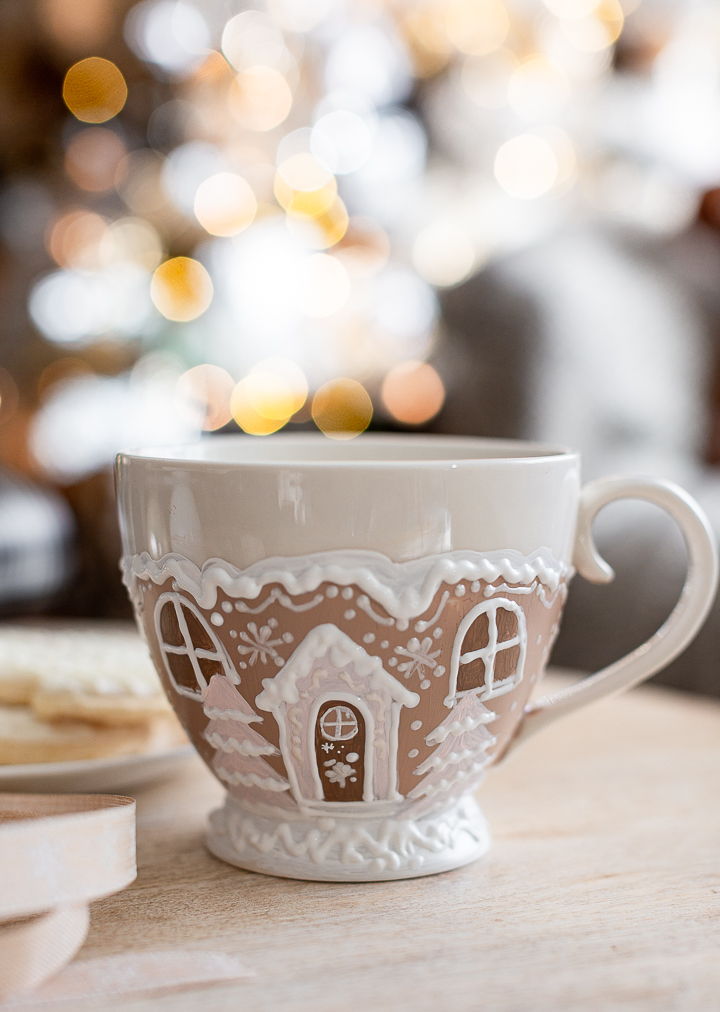 Hiii…how are you? Me again with another little Christmas craft. You might have noticed that gingerbread houses and gingerbread everything is
the 'it' theme this year. Well, I wanted to make a similar mug like the Viral Gingerbread House Christmas Mug. I'm in love with it.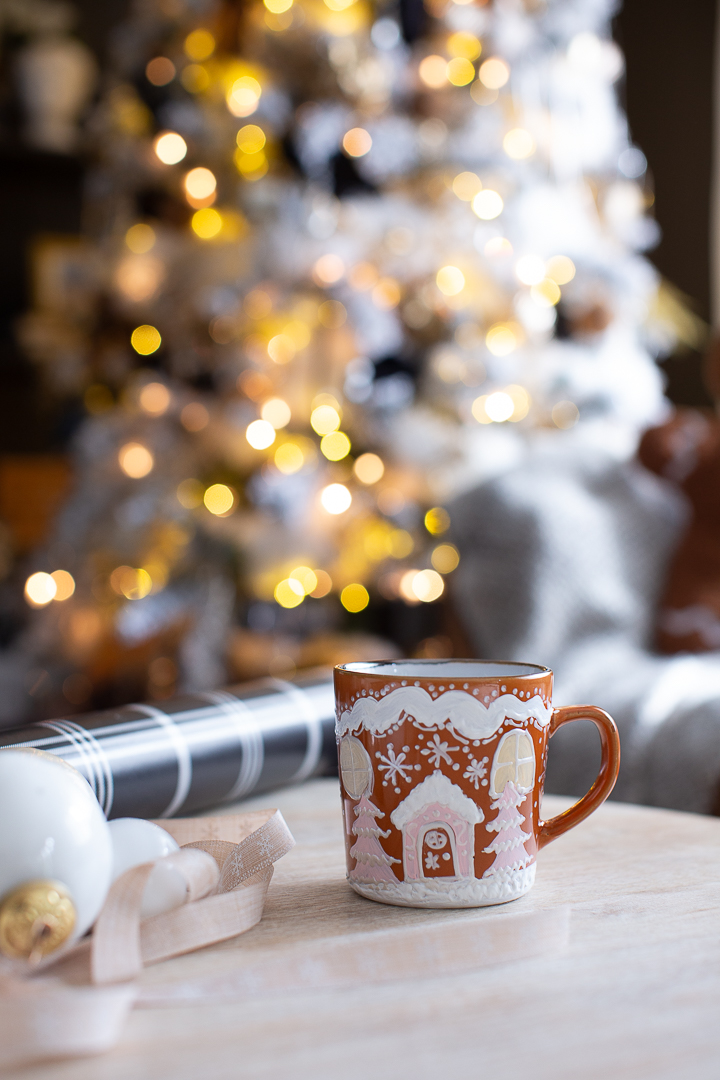 Here is the first version that I tried.
 
The mugs are from the Dollar Store.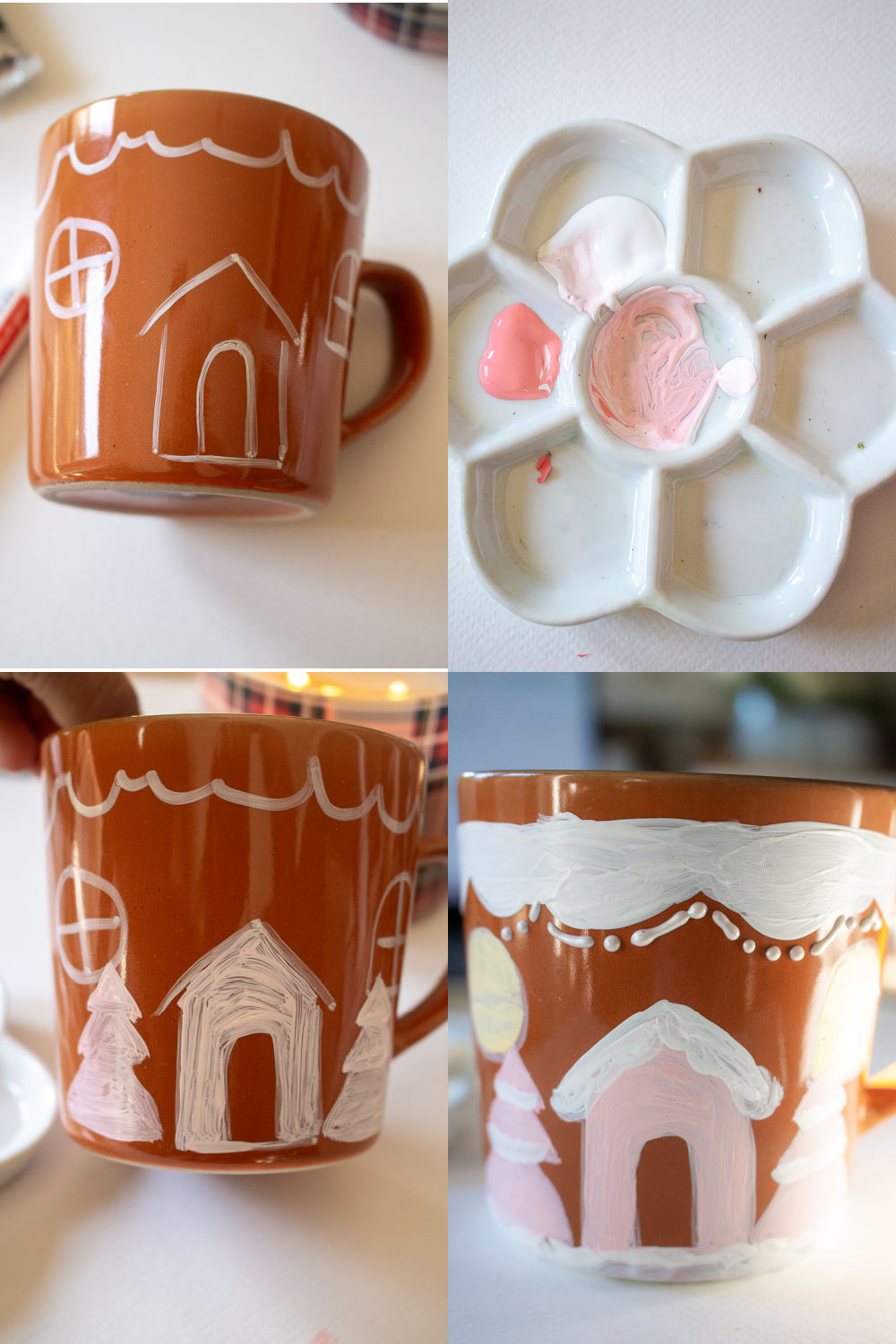 I started by outlining the shape with the ceramic pen. I then mixed some pink and white to make a very light pink and filled in the house and the trees. 
I needed a couple of coats  and it doesn't have to be perfect because we're going to fill it with relief paint later. 
NOTE: Allow the layers to dry in between.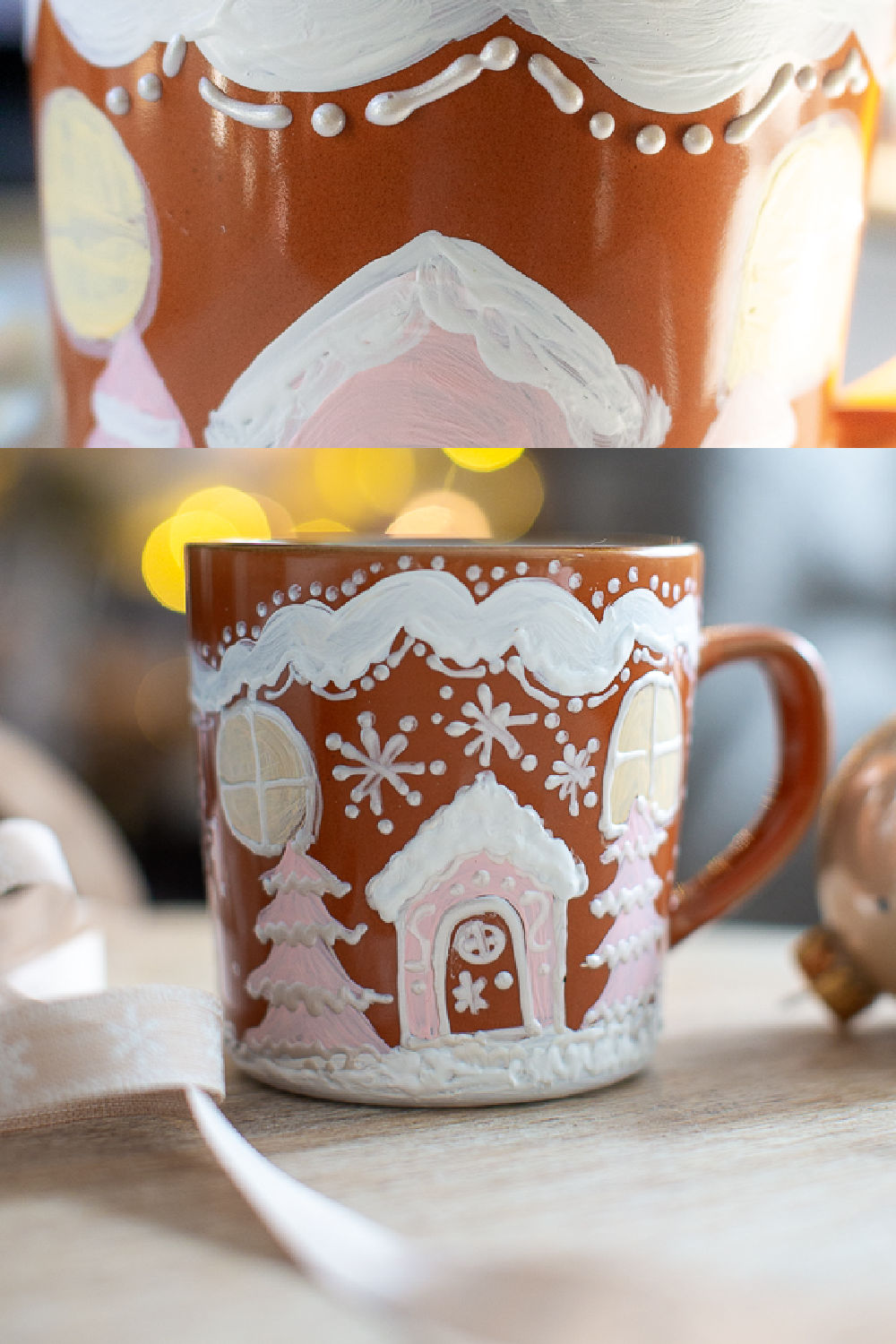 Place the relief paint to resemble frosting and allow to dry and cure according to package instructions.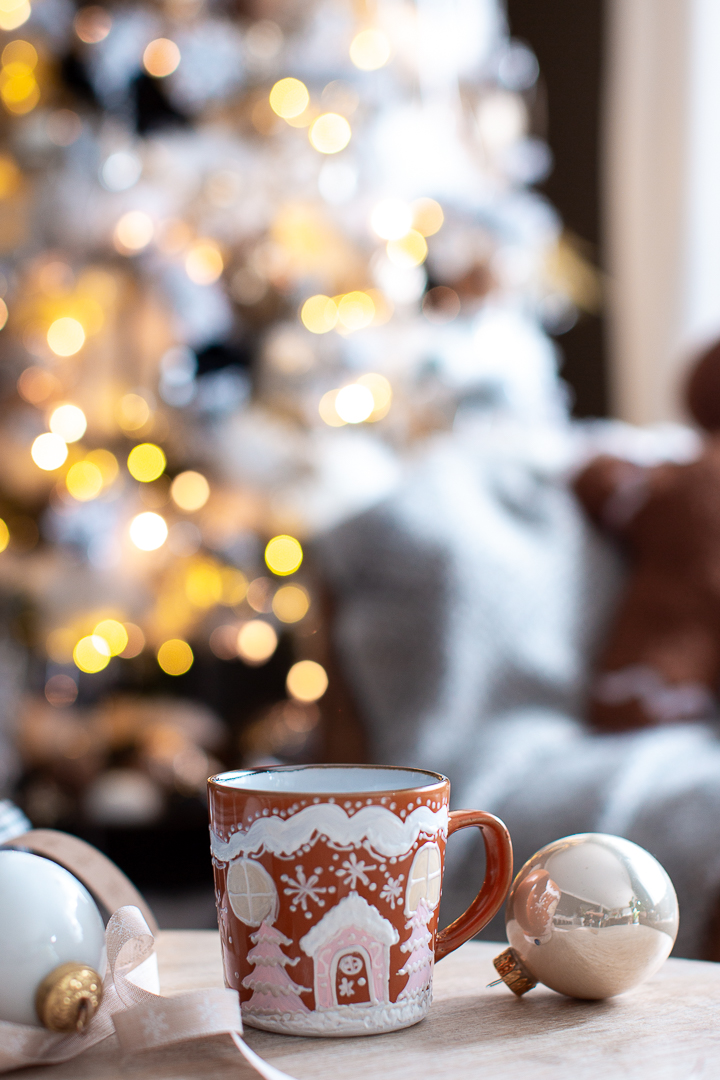 This was my first go and though it's cute, I wanted to try it again with a white mug which is a lot easier to find at the Dollar Store. 
NOTE: This particular one I will be using as decor only so I won't be curing it.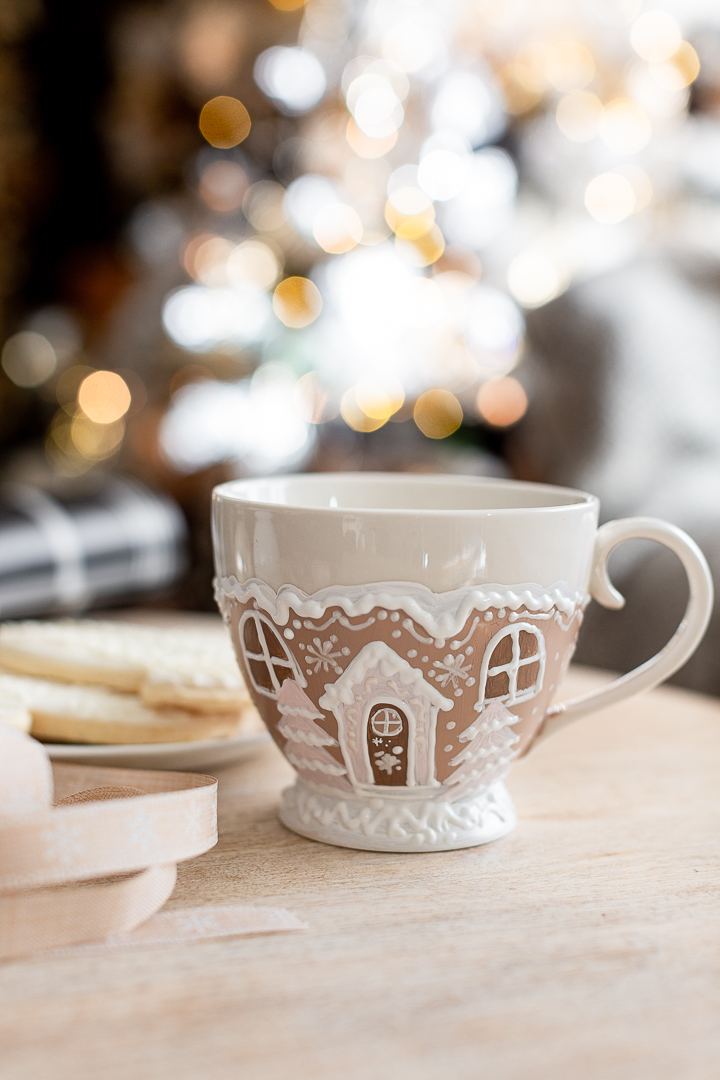 I started with a white mug and used a mixture of beige, brown and white to coat the bottom of the mug. I left the top unpainted. 
Even though the paint is non toxic, it's not food safe and therefore, it's better not to bring it all the way to the top unless you're using it as decor.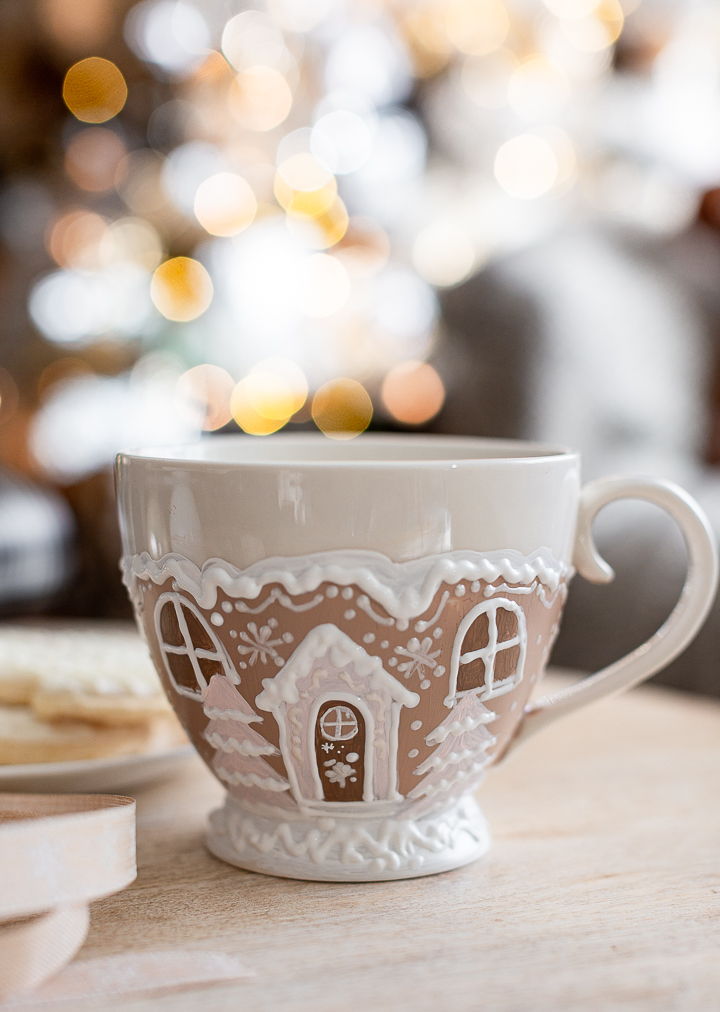 I love the white so much more than the first one.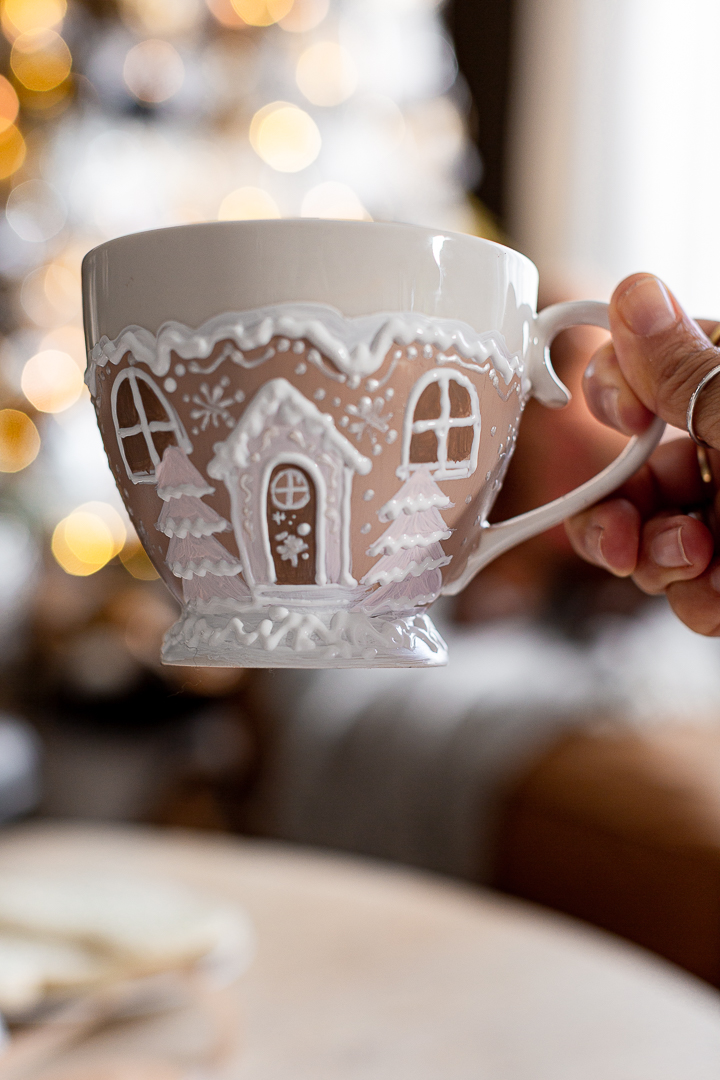 This is the back of the mug. You can watch a REEL of the process HERE. 
Thank you so much for stopping by today. 
Please make sure you check out the rest of the beautiful gingerbread house ideas below. 
Much love,
Lucy 
BLOGGER'S BEST GINGERBREAD HOUSES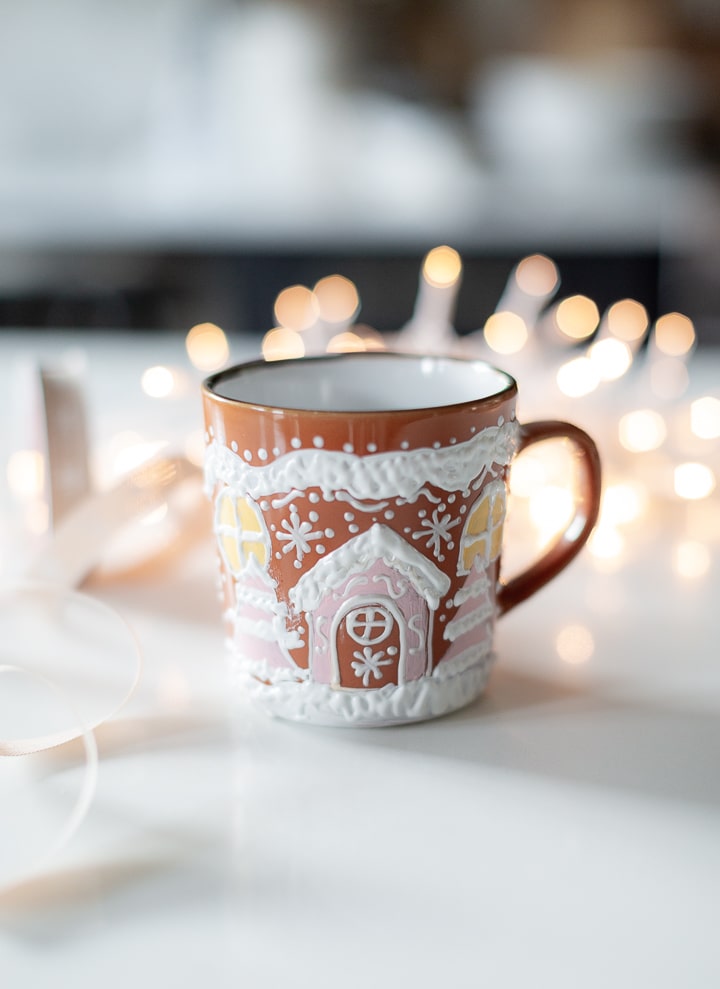 Viral Gingerbread House Mug | Craftberry Bush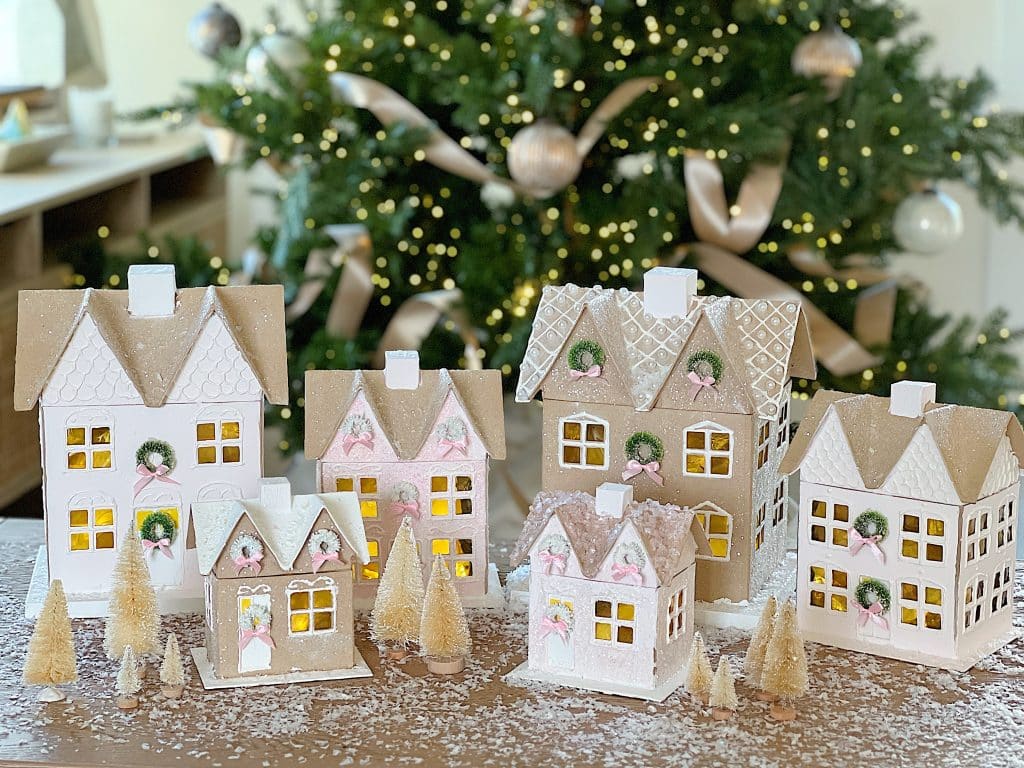 The Best DIY Christmas Gingerbread Houses | My 100 Year Old Home
I had so much fun creating the best Christmas gingerbread houses and I love how they turned out. They were so easy and will last forever!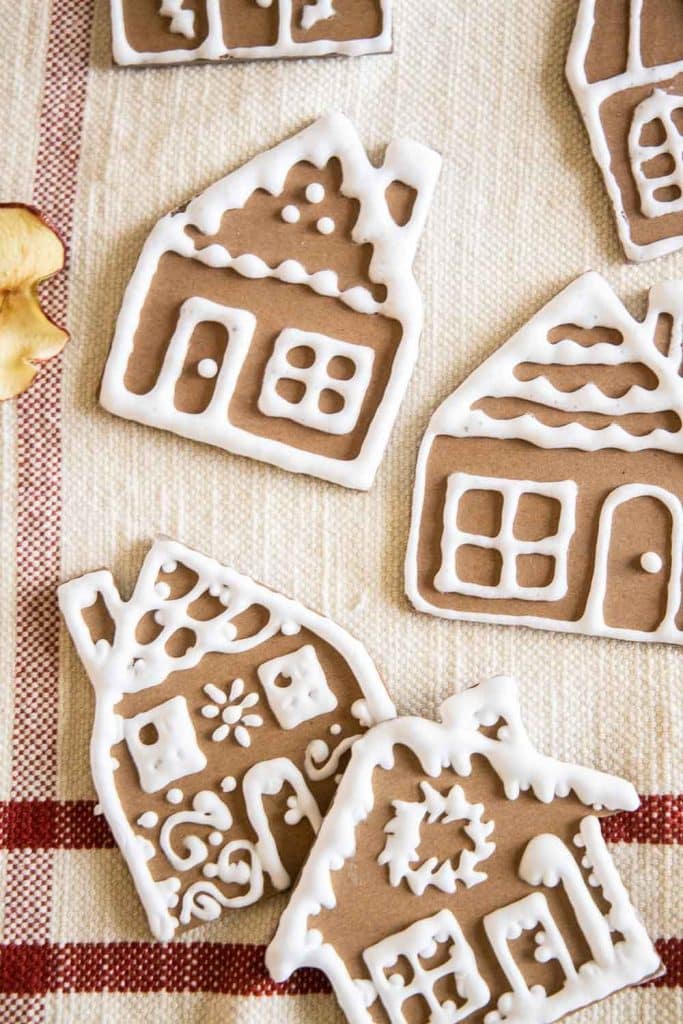 DIY Gingerbread House Ornaments with Homemade Puff Paint | Twelve on Main
Make these easy reusable gingerbread house ornaments! I used my Cricut Maker to cut out the shapes and a homemade puff paint to decorate them!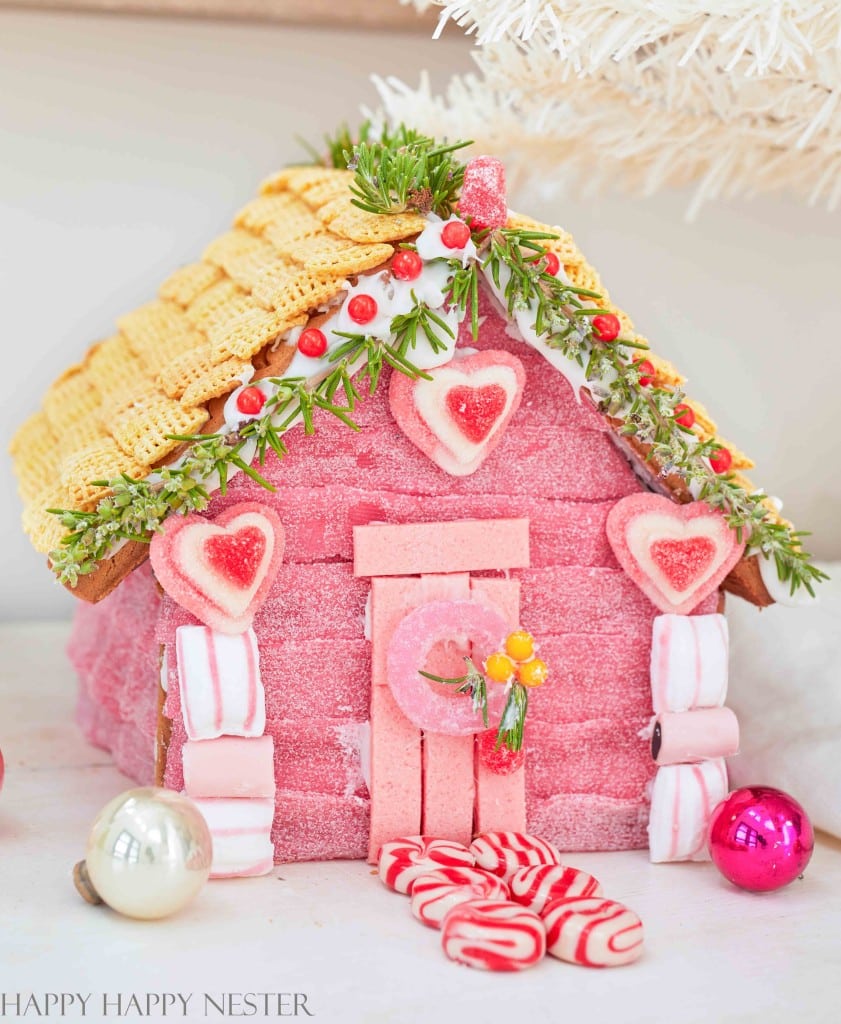 Cool Gingerbread House Ideas | Happy Happy Nester
Get ready for the holidays with creative gingerbread house ideas, including charming ornaments and mugs adorned with gingerbread designs. Add a festive touch to your decor with these delightful gingerbread-themed accessories.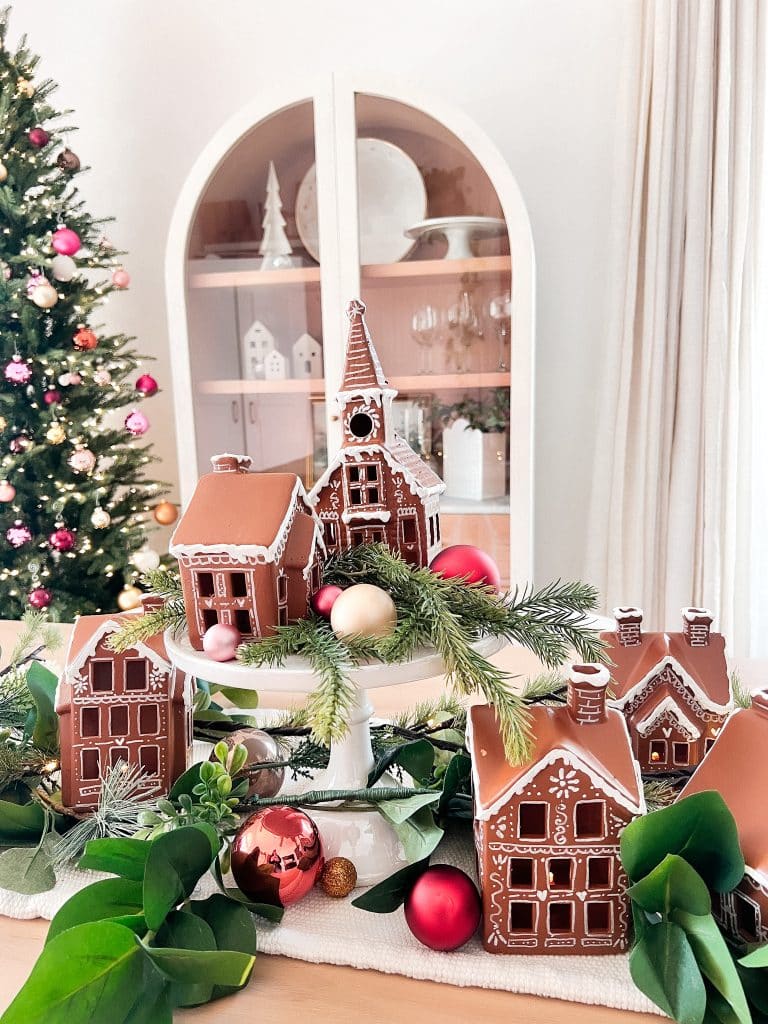 Turn a Ceramic Village into a Gingerbread Village | Tatertots And Jello
Revamp a plain ceramic Christmas village into a festive delight using spray paint, a white paint pen, and puffy paint. A base of spray paint provides a clean slate, while the white paint pen adds intricate details inspired by Pottery Barn's gingerbread houses. Puffy paint adds the final touch, creating a personalized and whimsical holiday village.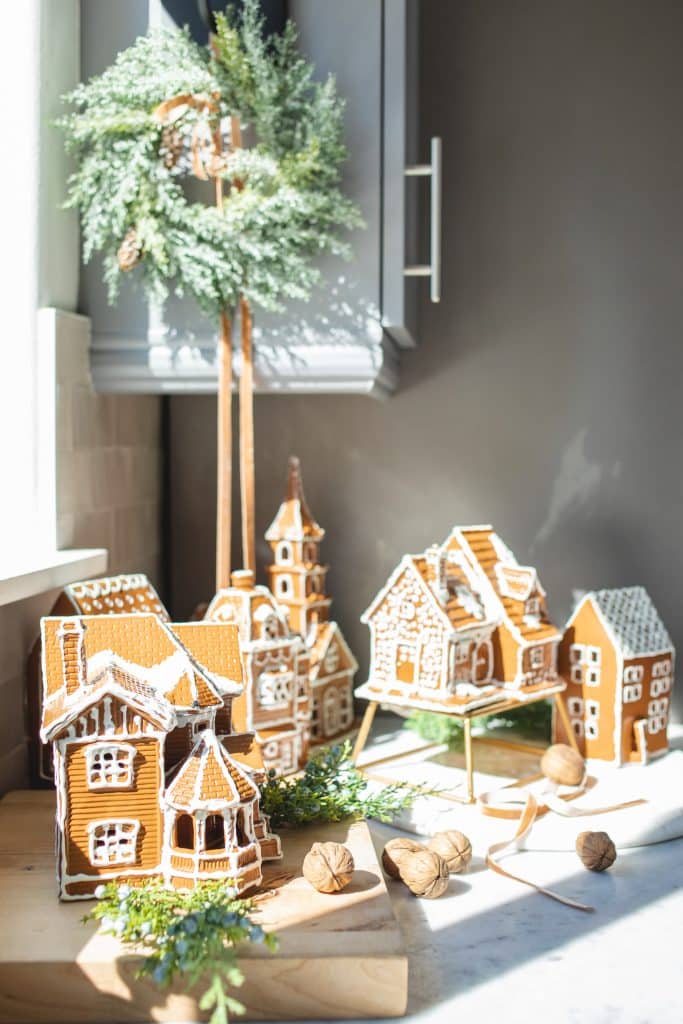 DIY Gingerbread Village | My Sweet Savannah
Thrifted and oh so easy Pottery Barn gingerbread village look alikes!