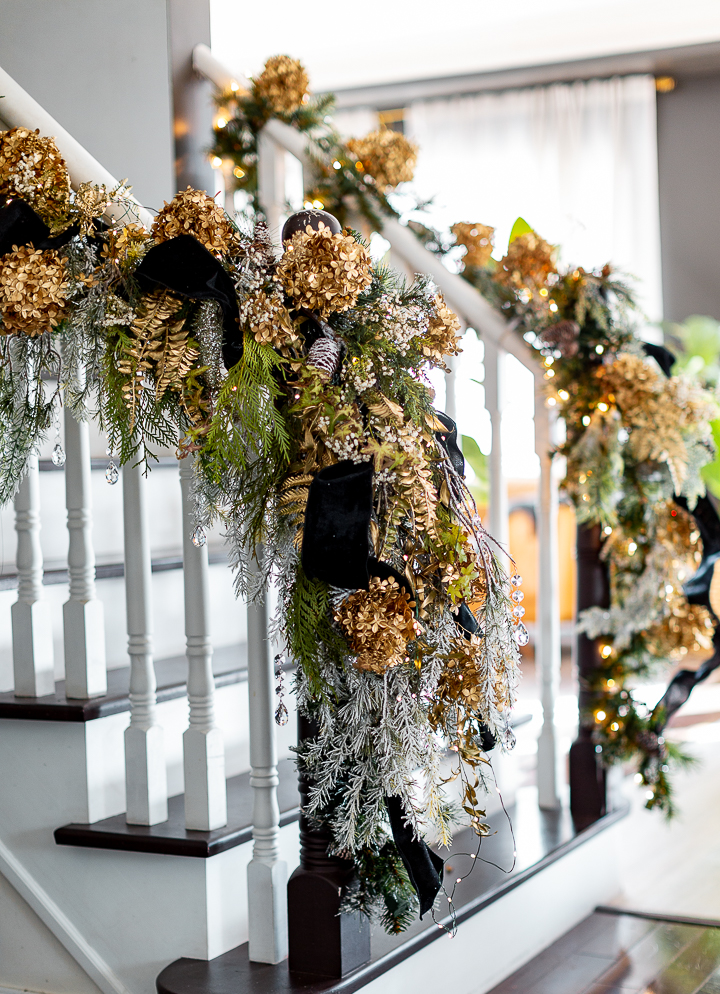 Hello friends. I hope your week is off to a great start. It's I wanted to quickly share with you this year's decorated Christmas banister with you.
I tried to coordinate with the Christmas tree and use similar colors.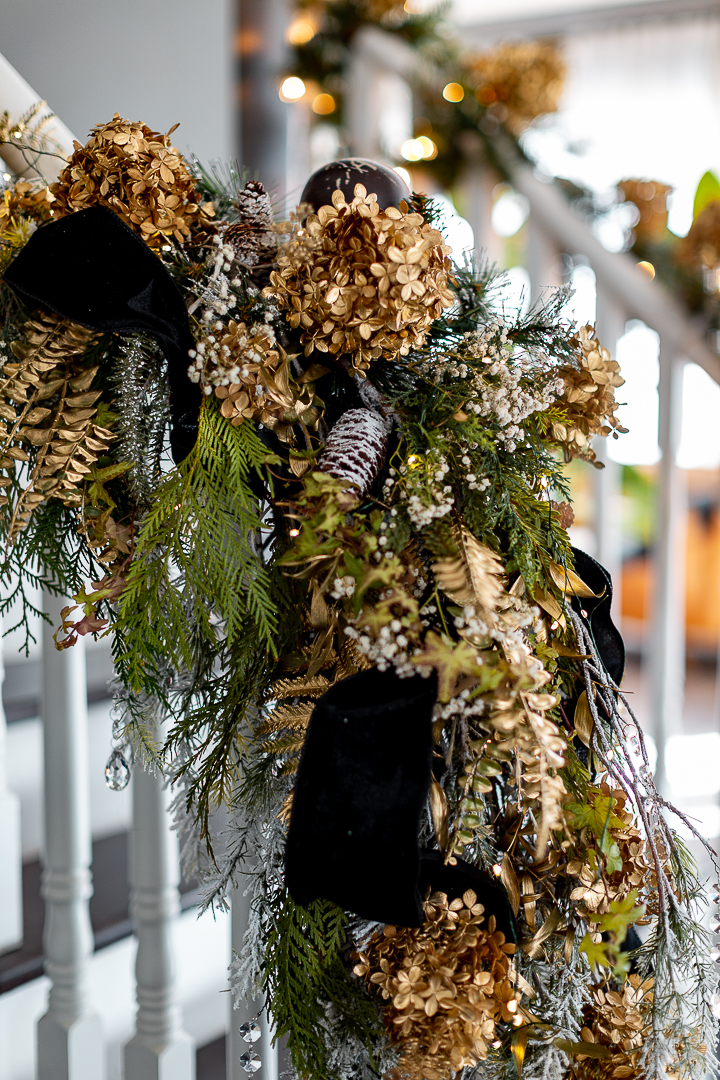 I of coursed used more of the dried spray painted hydrangeas and I think they just look so pretty along the banister.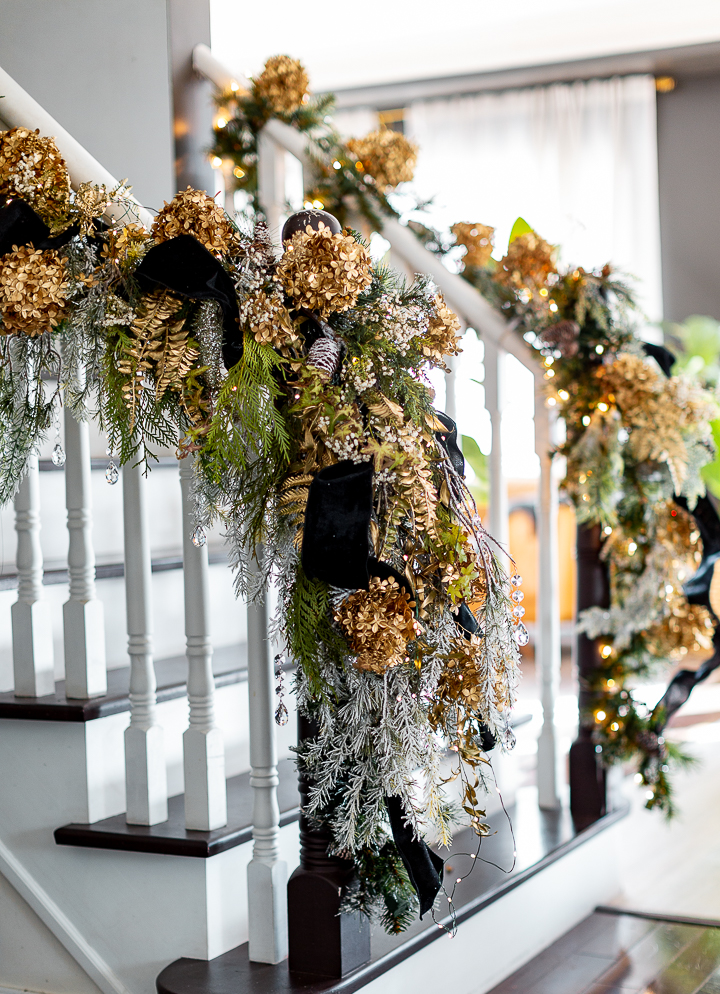 I intertwined some velvet ribbon and added some more fairy lights.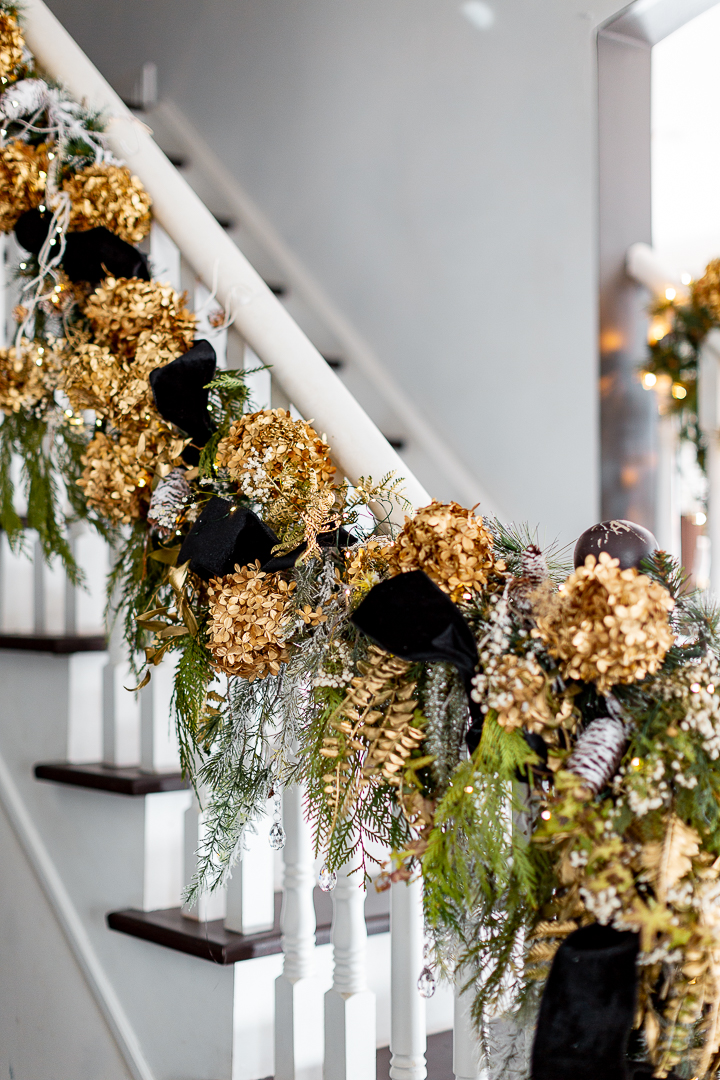 I used THIS garland as a starting point and then just added various picks here and there.
THESE and THESE.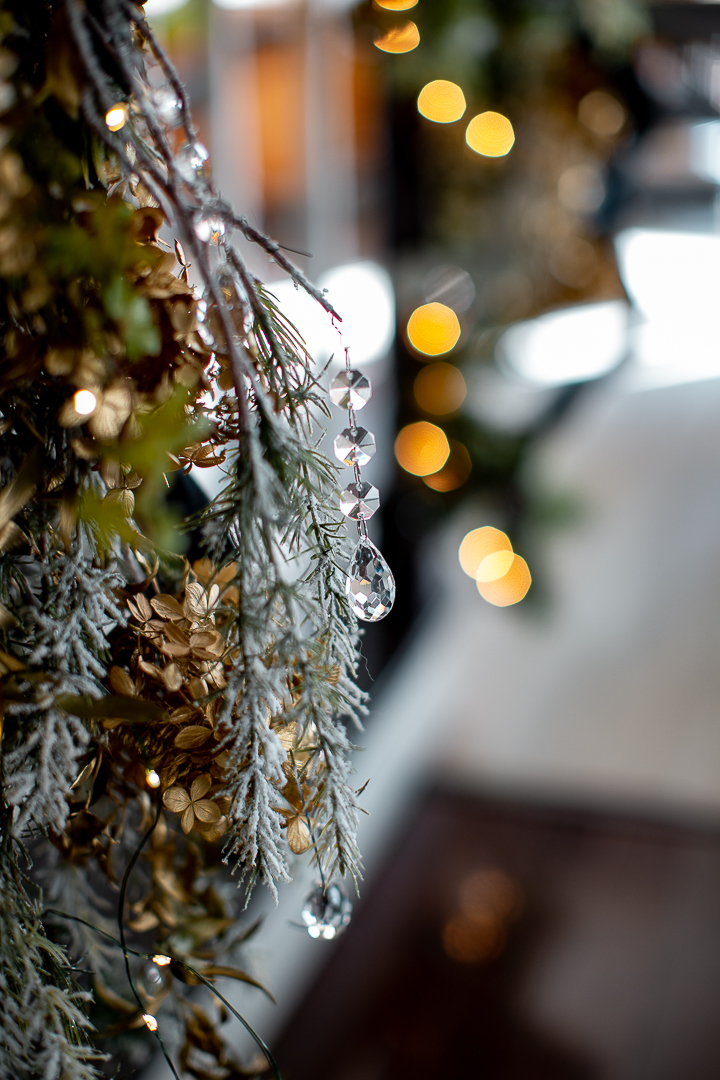 I also added some of THESE pretty crystals and I love how they glow when the light hits them just right.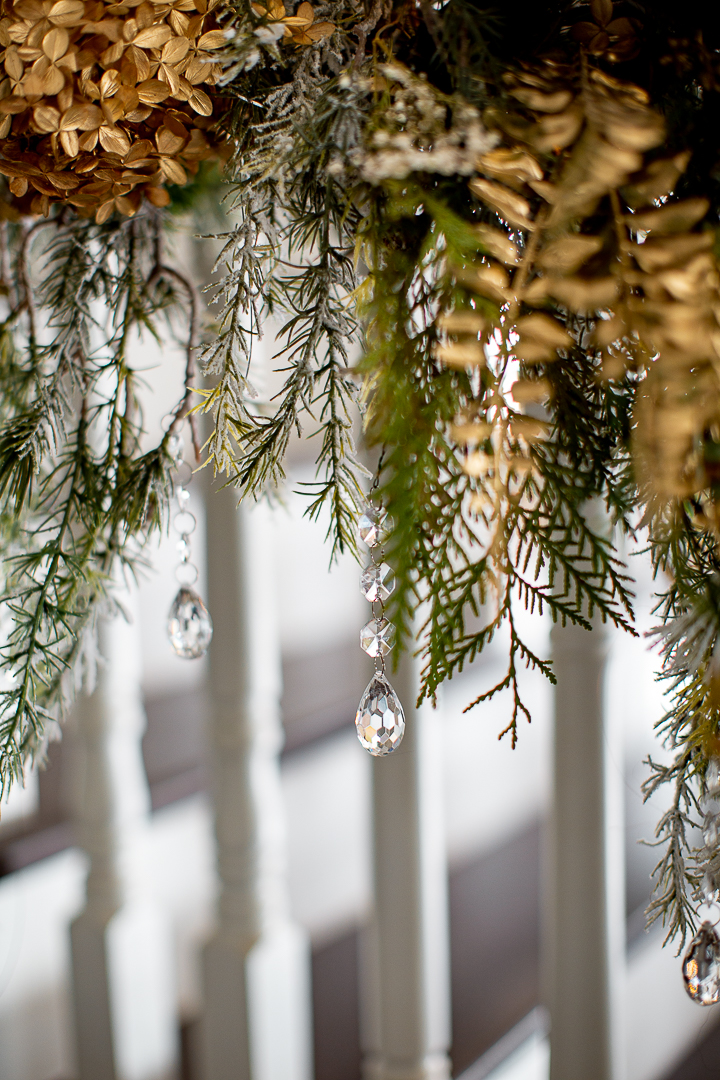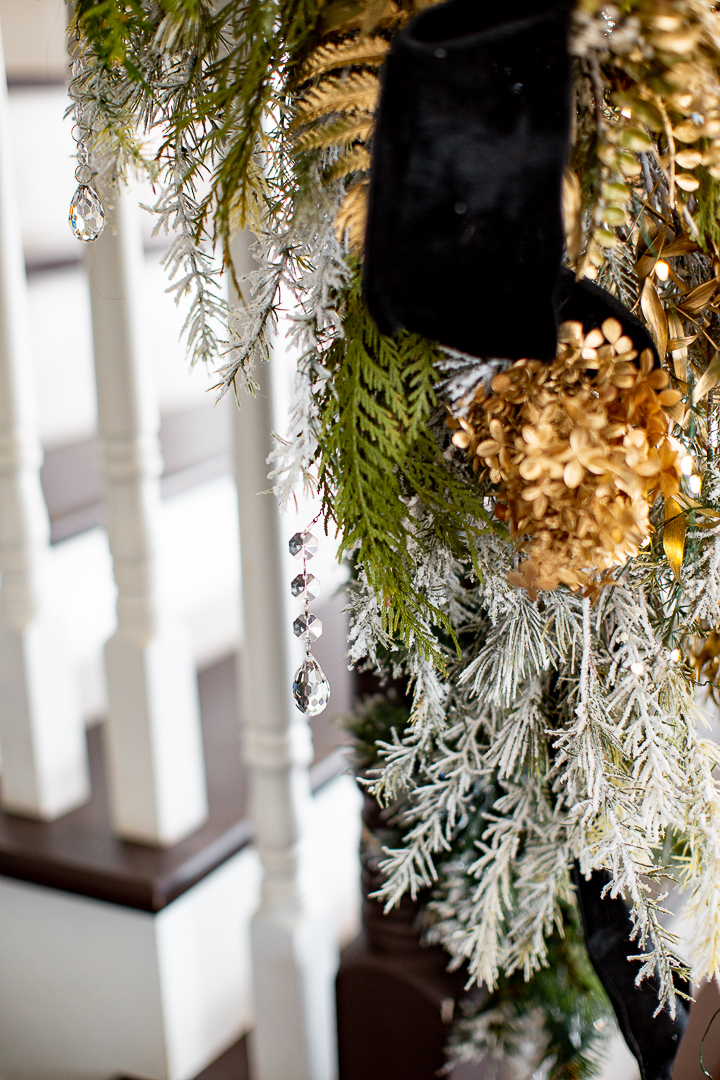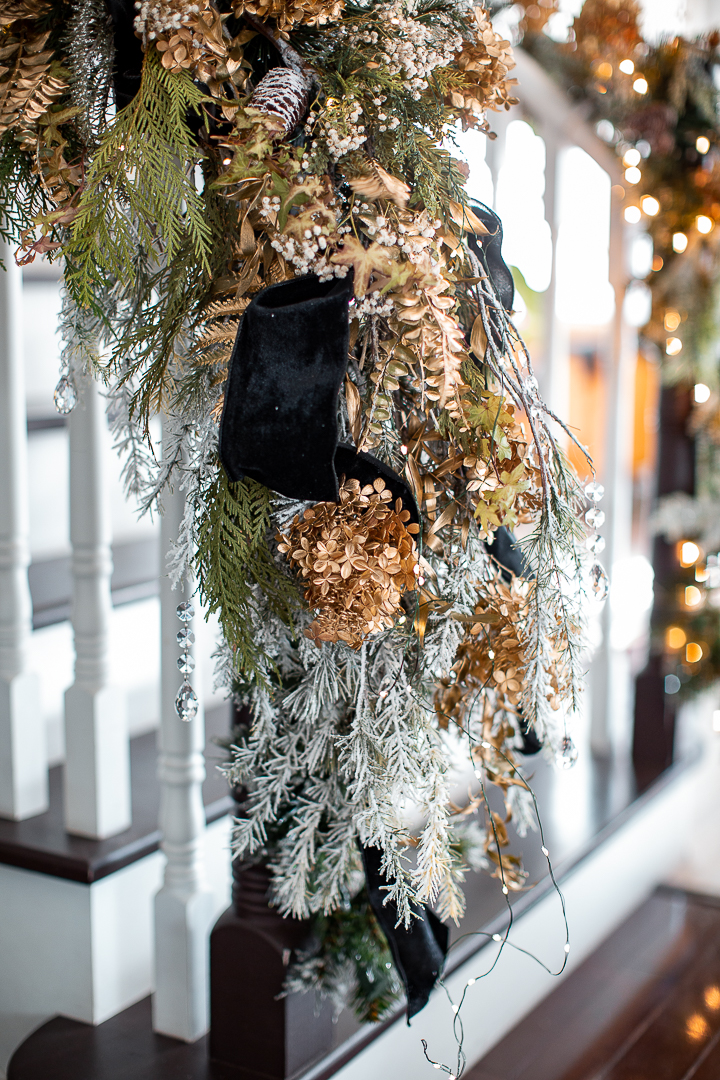 This is just a little peek of the banister I will share more of it later on. Thank you so much for stopping by today.
Sending you so much love,
Lucy