This post is sponsored by my friends at Krylon!
Hello friends. I hope you've been keeping well and have enjoyed your summer. It's hard to believe that September is upon us and it's time to embrace yet
another season.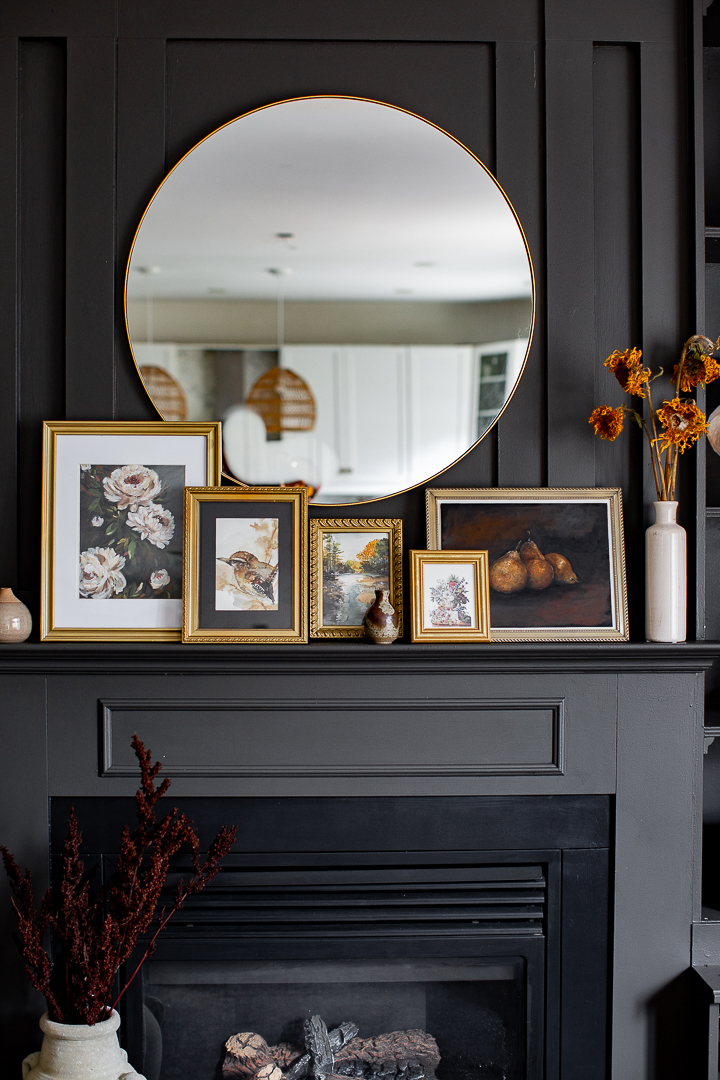 One of my favourite things to do during the summer is paint and as you might  know, I've been painting for a while so I have a collection of paintings; Including some autumn paintings. I wanted to create a fall mantel art display.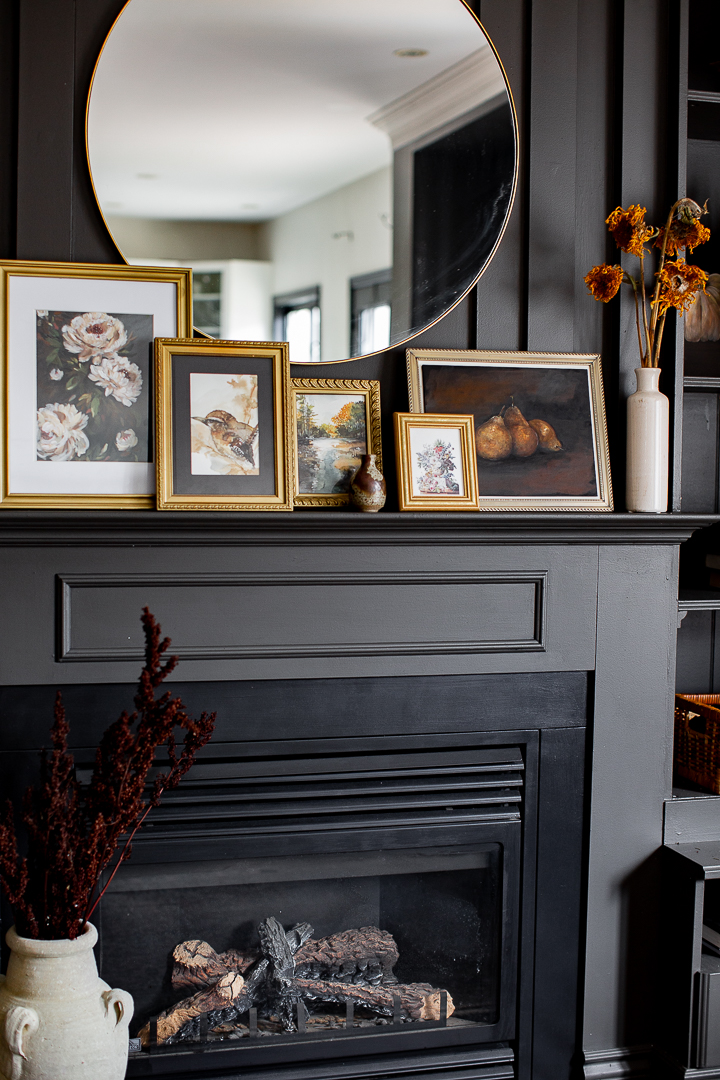 So I collected a few thrifted frames and gave them a makeover using my favorite product, Krylon Metallic, in the color gold leaf.
It's such a quick and easy way to update an old frame and make the display a little more cohesive.
For those of you in the US, the cans in your area will look like the one below.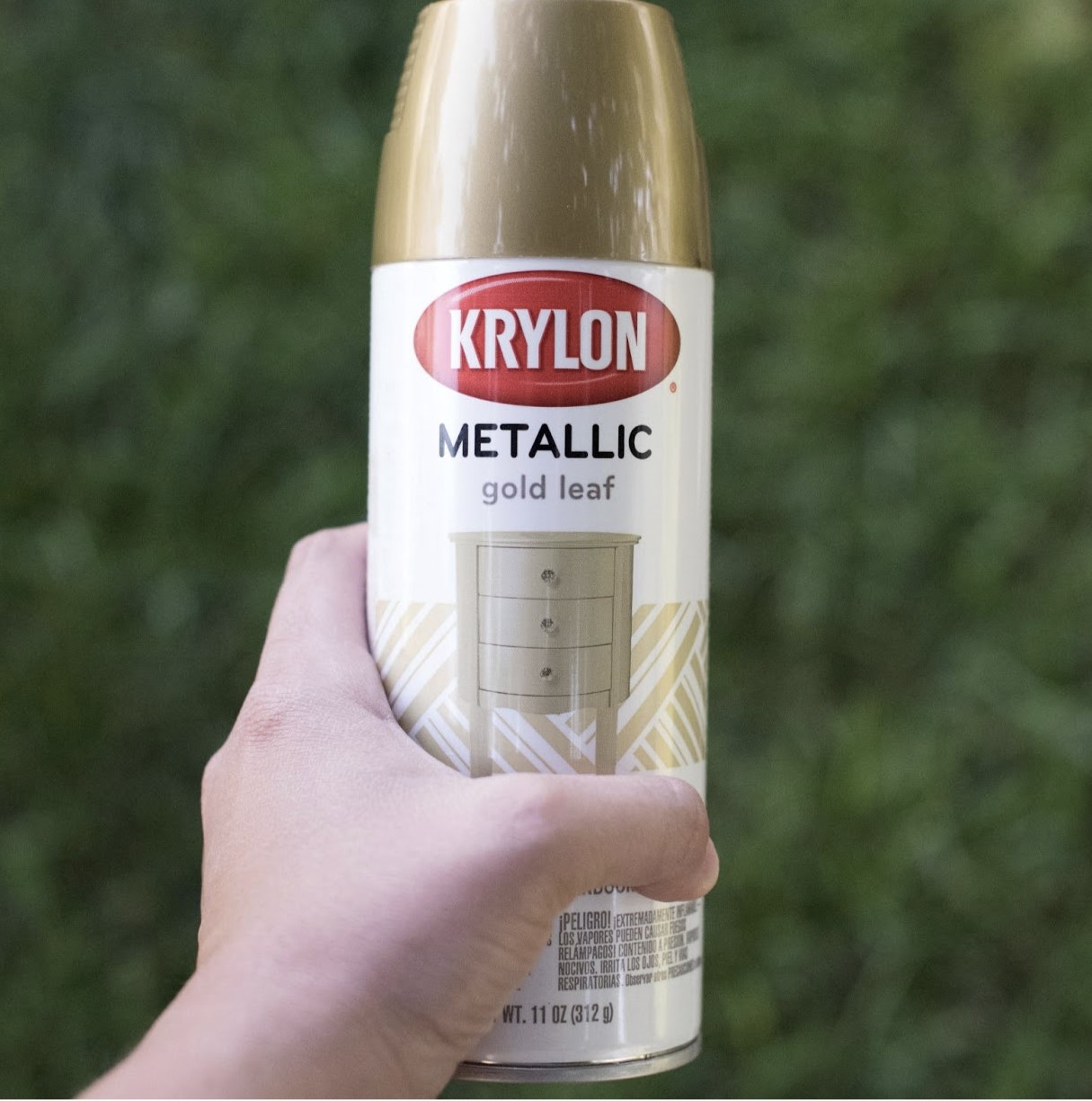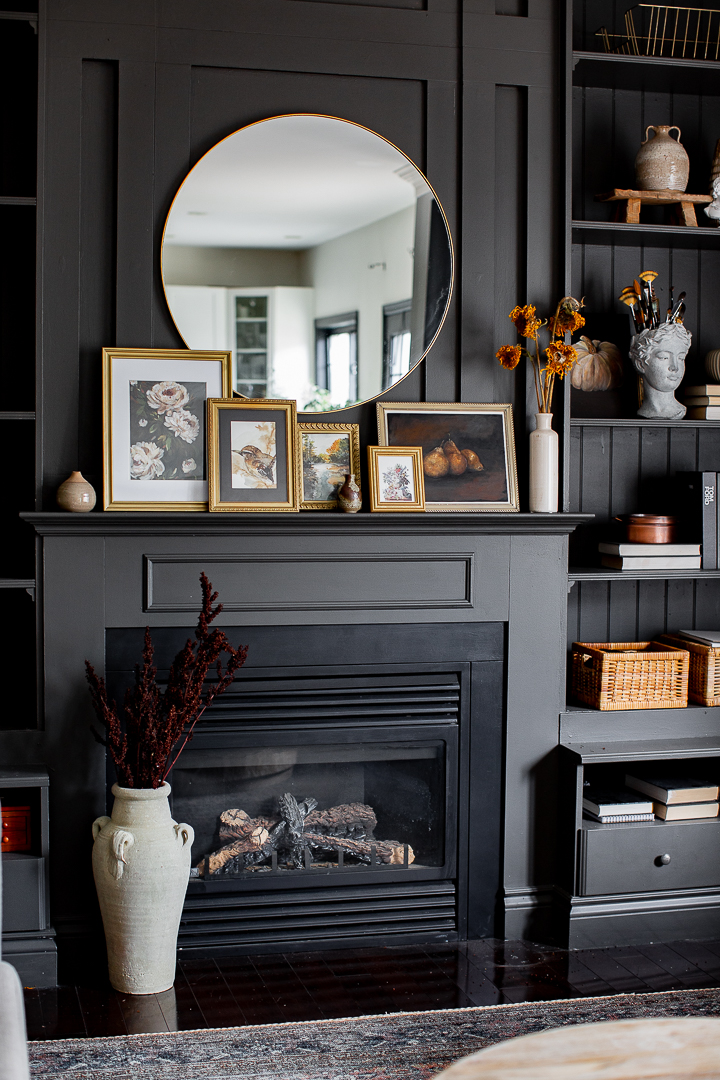 The best part of Krylon is that you can use it on a variety of surfaces: wood, plastic, ceramic, metal and more! Plus, you don't really need much prep and it's fast drying, so you can do a project in a very short amount of time. Just remove the glass and backing and spray paint.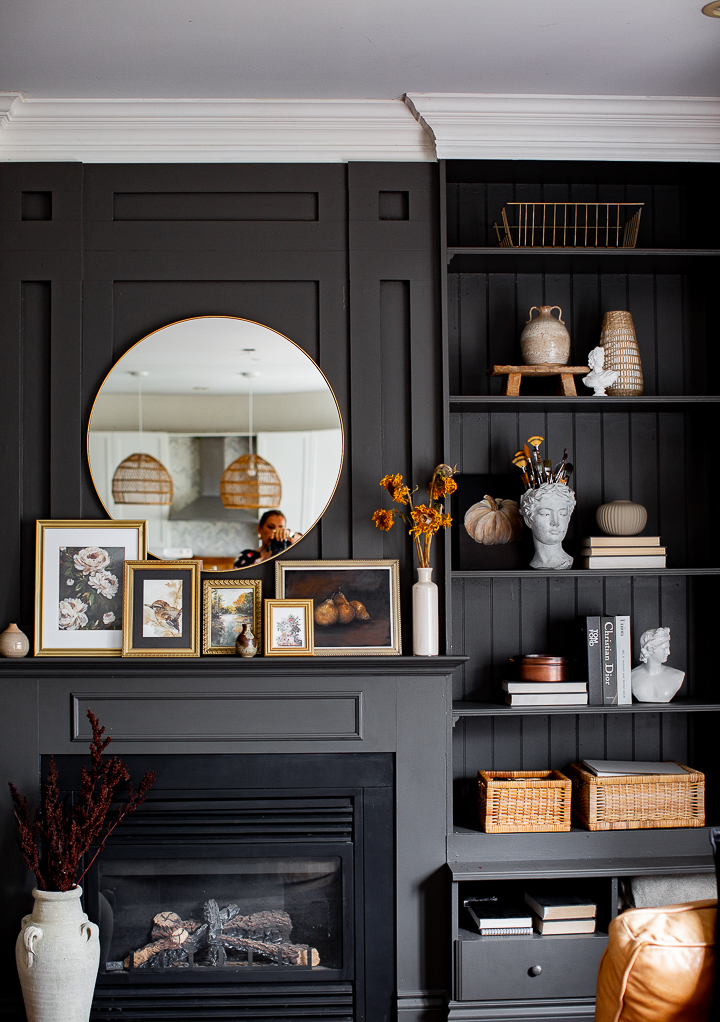 I chose a variety of sizes, shapes and patterns and layered them in various directions for more interest.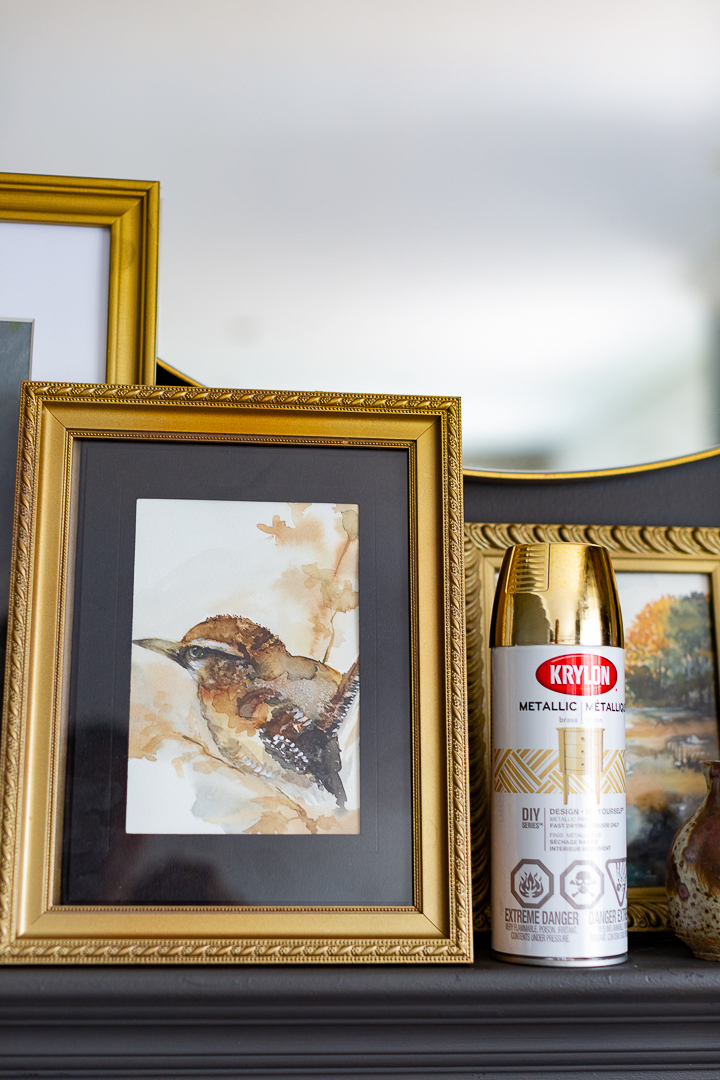 Additionally, you could use a paste base stain to make the frames appear a little more 'vintage' but the Krylon Metallic has a beautiful finish.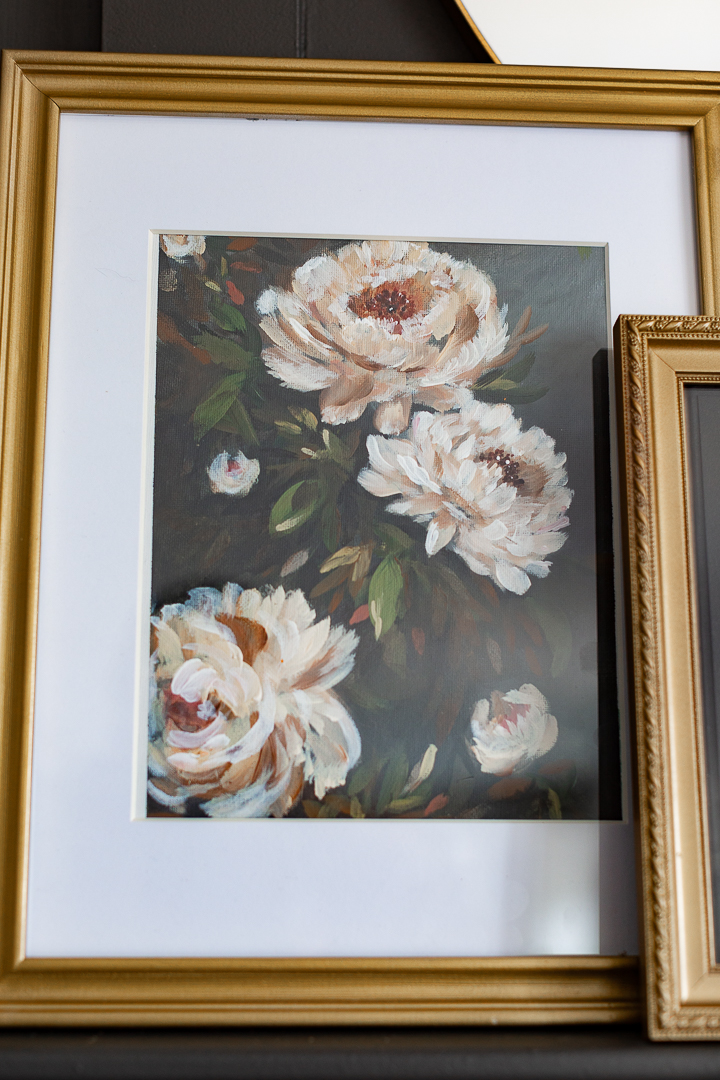 You can see the process of this painting HERE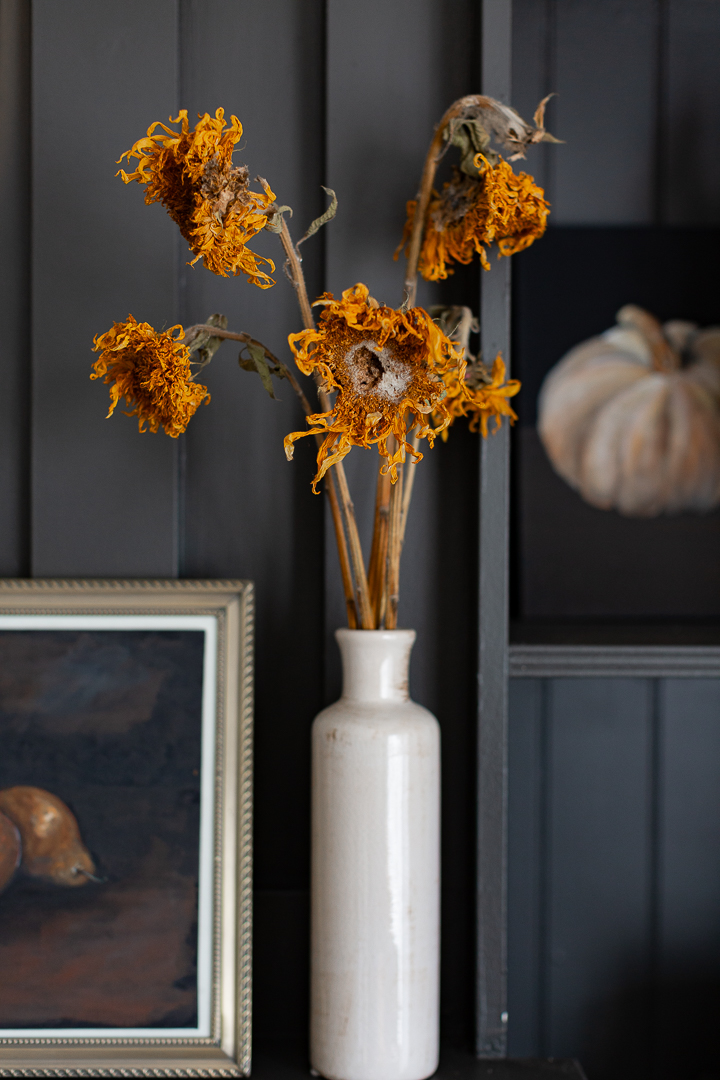 I dried these sunflowers last year and I think they look so pretty on the mantel along the frames.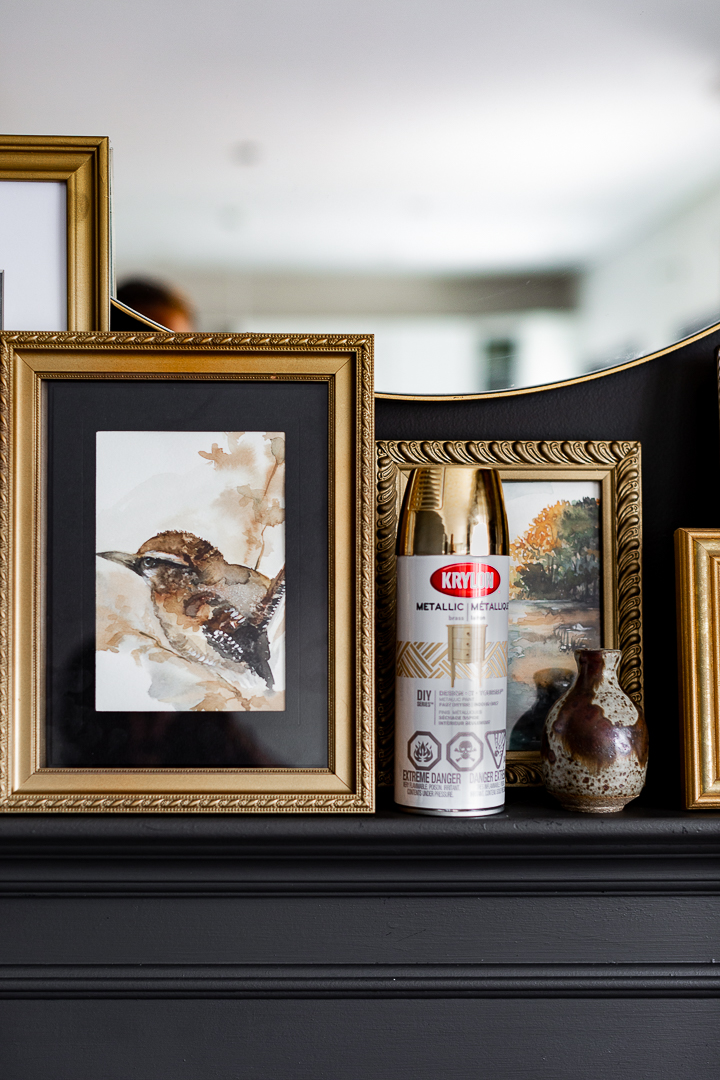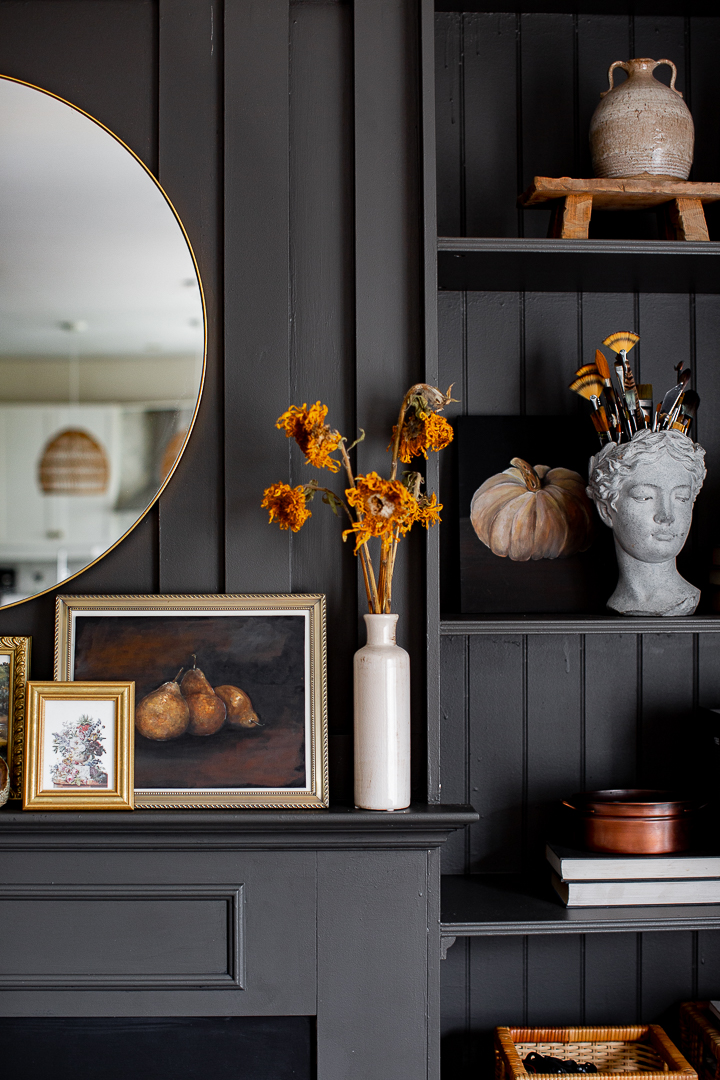 So there you go. A little art display for fall. I hope you enjoyed this post. Thank you so much for stopping by.
much love,
Lucy