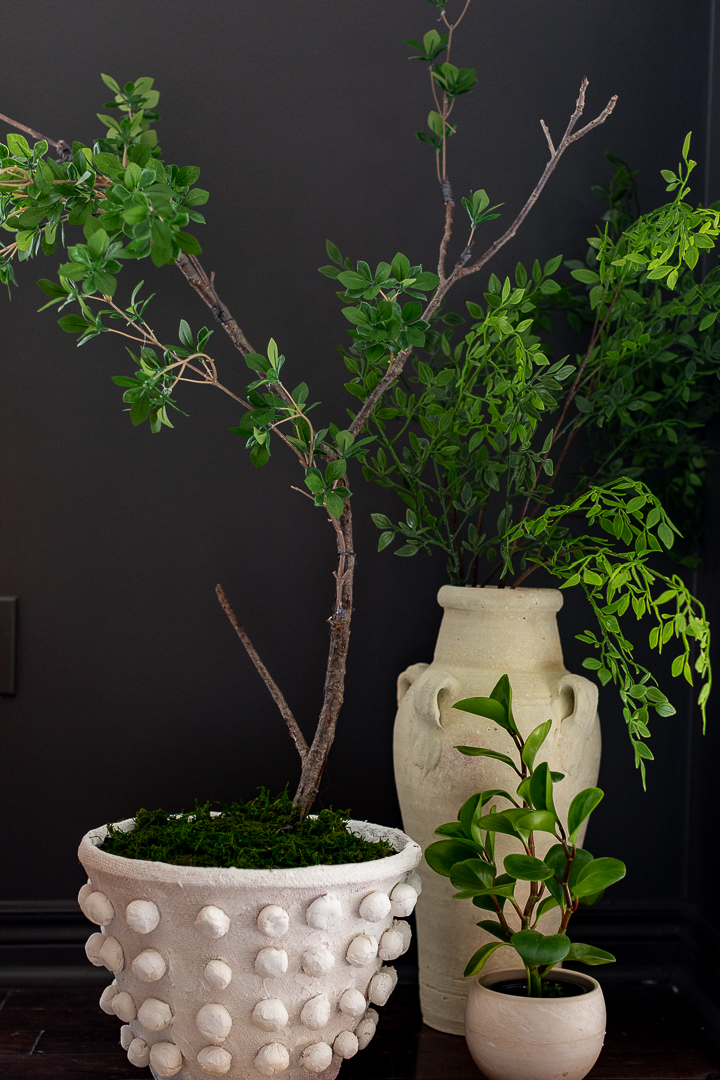 Hi friends. Happy Thursday. I hope you've had a great week. I'm not sure if it's just me, but the days seem to flying by. We leave to Hawaii on Sunday and I'm definitely not ready. I'll be sharing some of my trip on my IG. So I hope you can join me there.  But for now, I want to share with you this Minka Pot Anthropologie Dupe DIY. It's not perfect but I like how it turned out and it could inspire you to make a really great dupe of your own.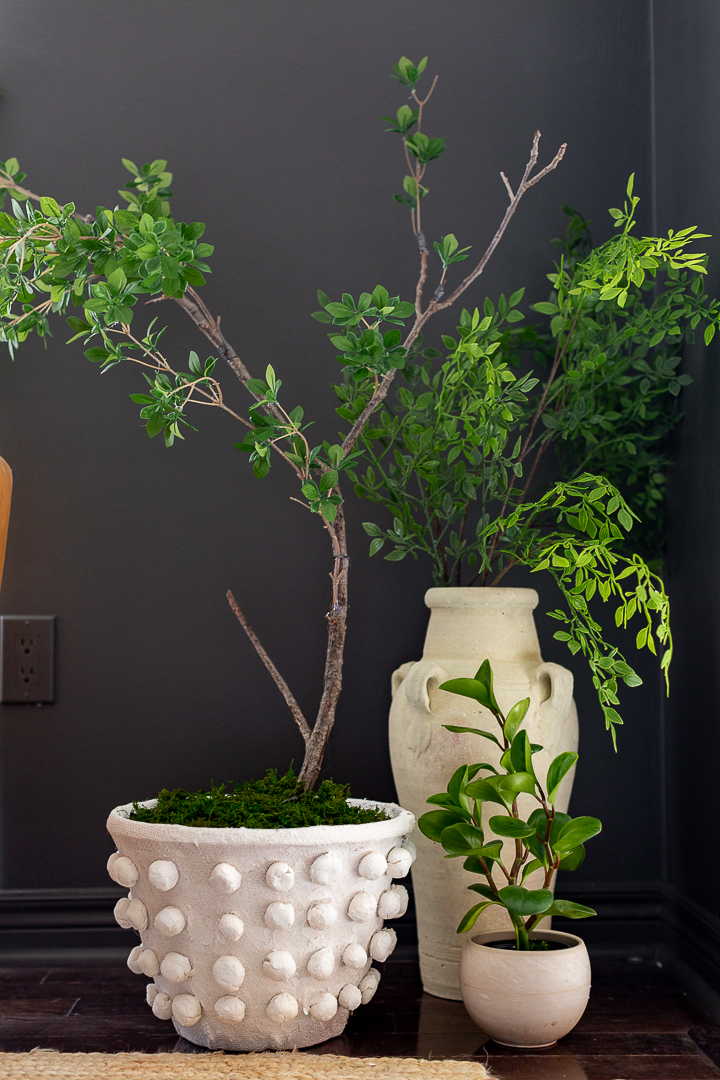 If you need a visual  process please go HERE. 
But basically, I took a Dollar Store plastic planter and covered it with burlap using hot glue. 
I then covered the burlap with wall compound and allowed it to dry. 
I took some air dry clay ( model magic) and made several imperfect little balls.
Once dry, I used a hot glue gun to stick them into place. I used some wall compound on some of them to make them very imperfect.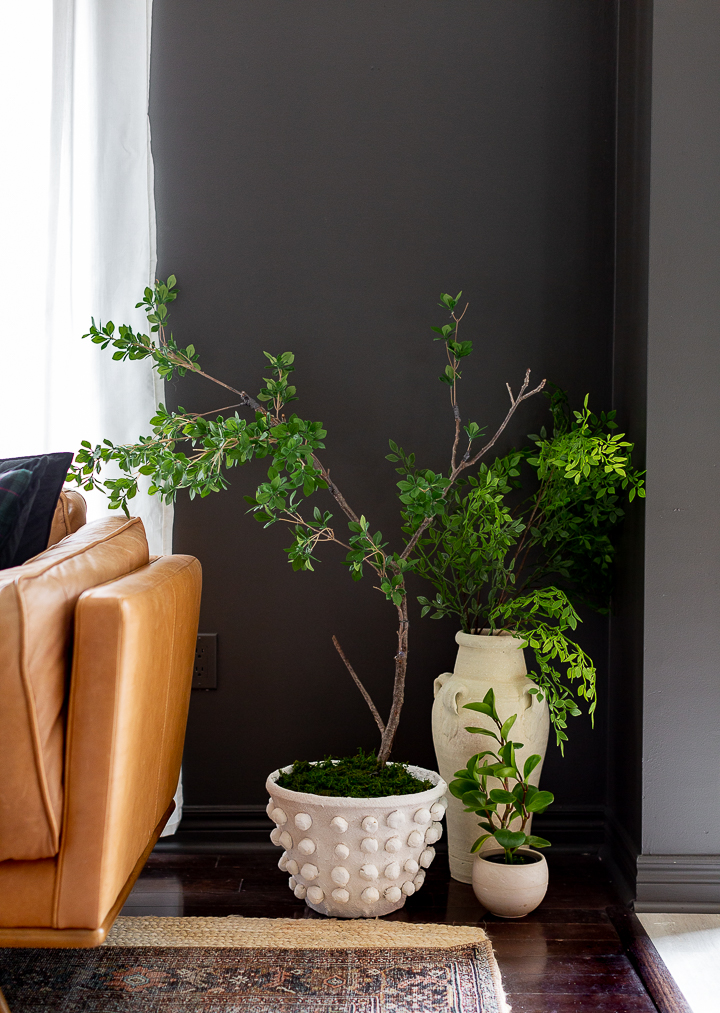 The great thing about these pots are that they're imperfect. I place THIS branch inside and covered it with moss.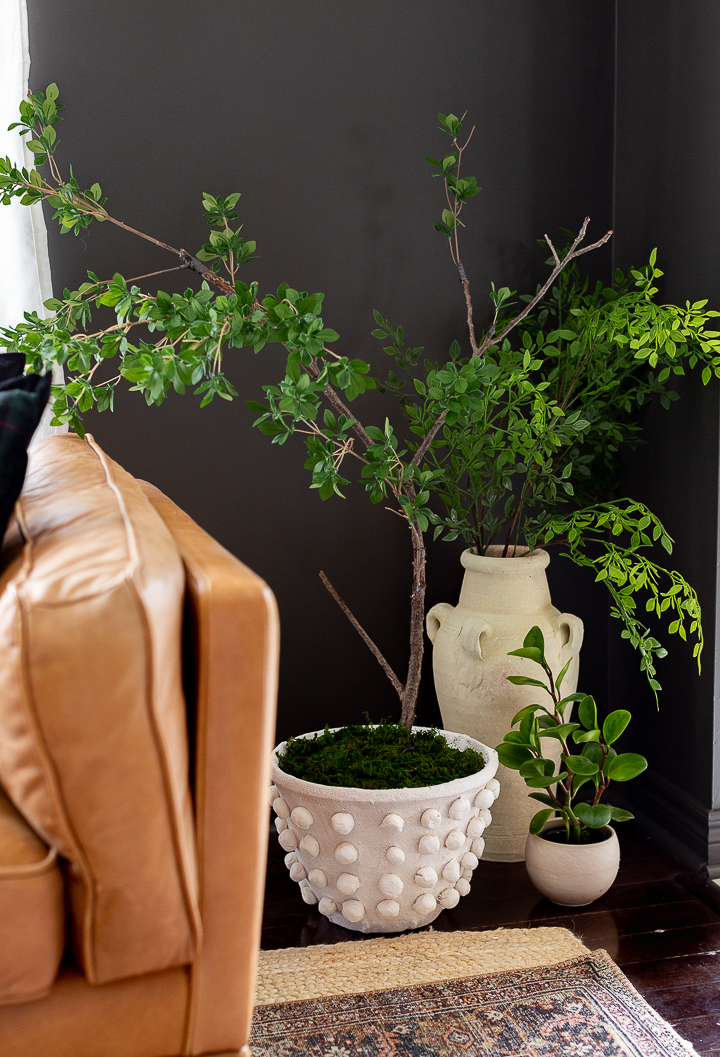 I think it looks great but I also think I could make it even more realistic so stay tuned for that.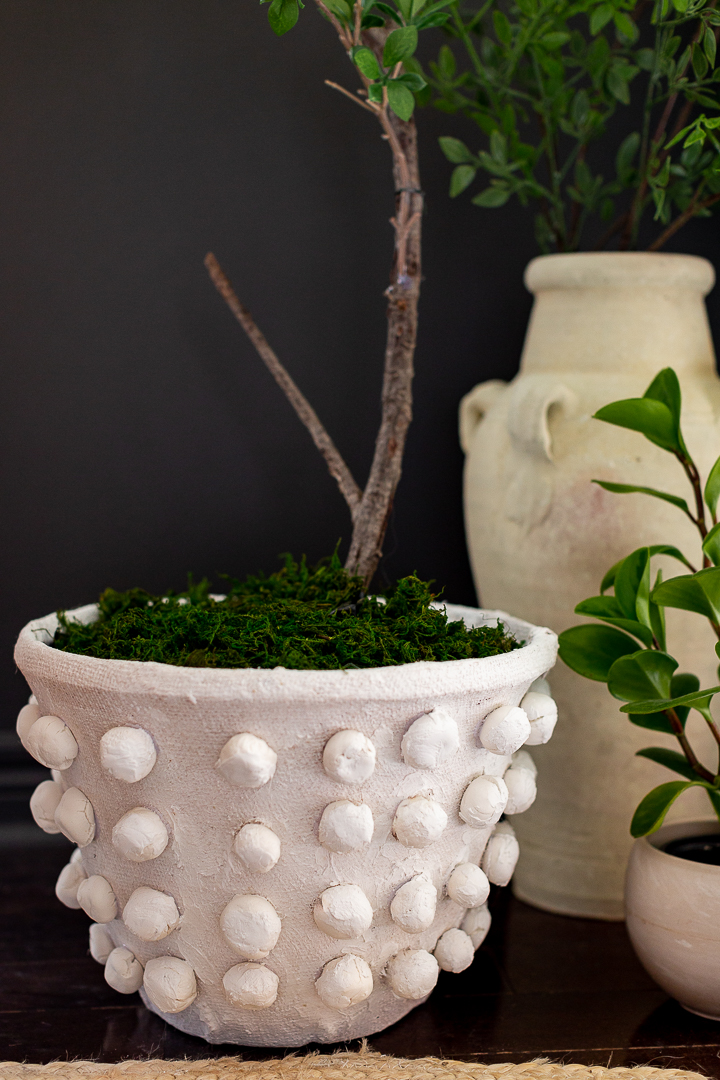 In the meantime, make sure you check out these beautiful Budget Friendly Spring crafts from my talented friends. 
Thank you so much for stopping by. 
much love,
Lucy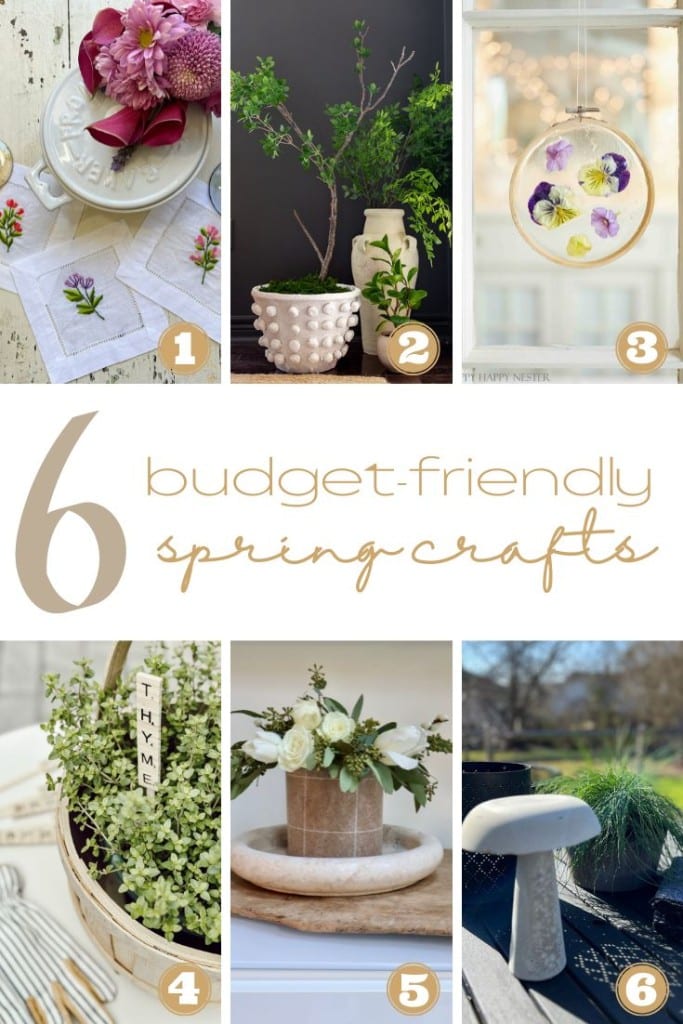 Blogger's Best Budget-Friendly Spring Crafts
Spring Cocktail Napkins with Flower Embroidery DIY | My 100 Year Old Home
Minka Pot Anthropologie Dupe DIY | Craftberry Bush
How to Make Suncatchers | Happy Happy Nester
DIY Plant Labels for the Garden | Eleanor Rose Home
DIY Wallpaper Vases | My Sweet Savannah
How to Make Cement Mushrooms | Most Lovely Things