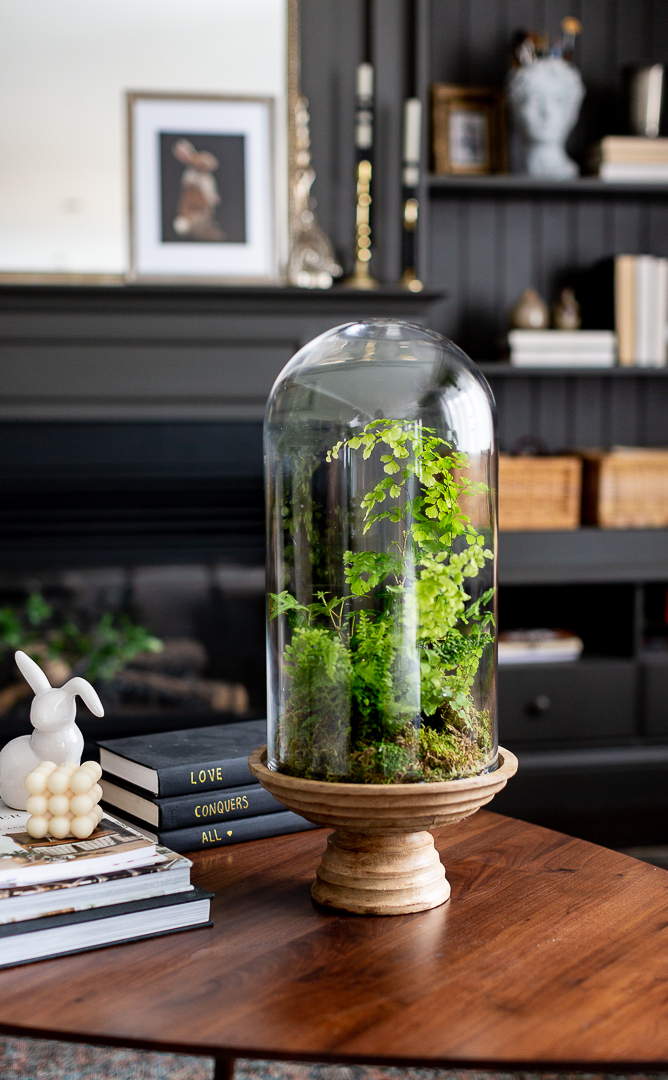 We had a fool's spring a couple of weeks ago but it has been snowing quite a lot since then. But nevertheless, spring is only a week away.
I took a little trip to the nursery for some greenhouse therapy. It always feels so nice to go into the nursery, explore the beautiful plants and hear the little birds chirping. I wanted to make a Spring Cloche so I picked plants that have similar needs.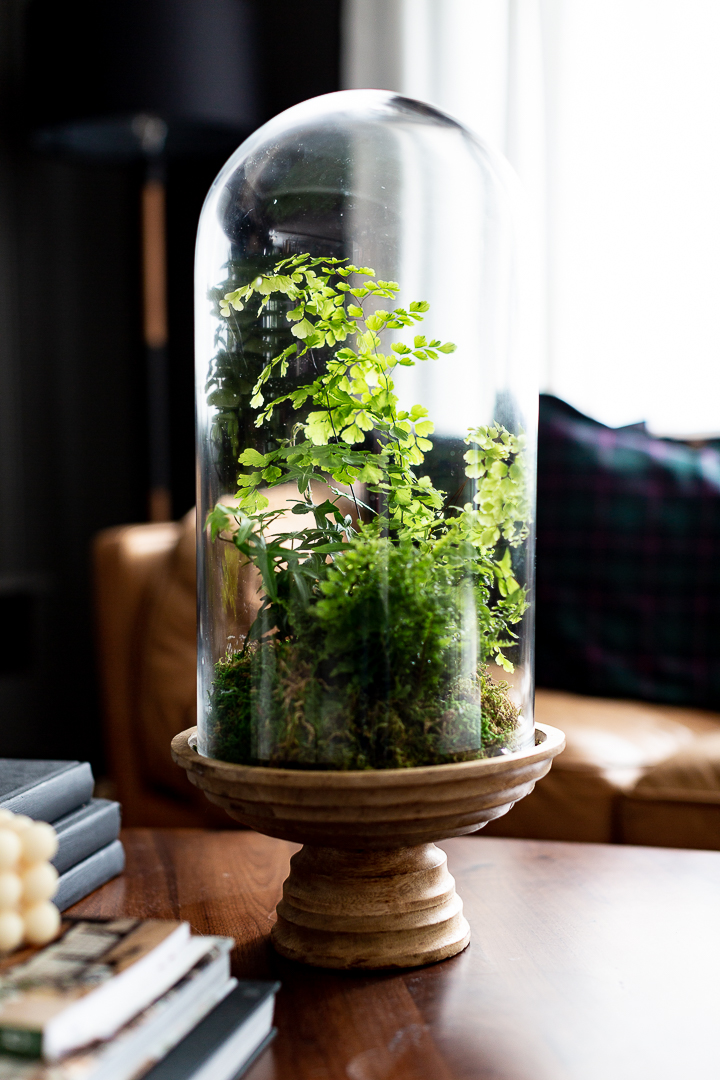 I find these cloches are easy to maintain because ferns love a moist environment and all you need to do is spray them from time to time.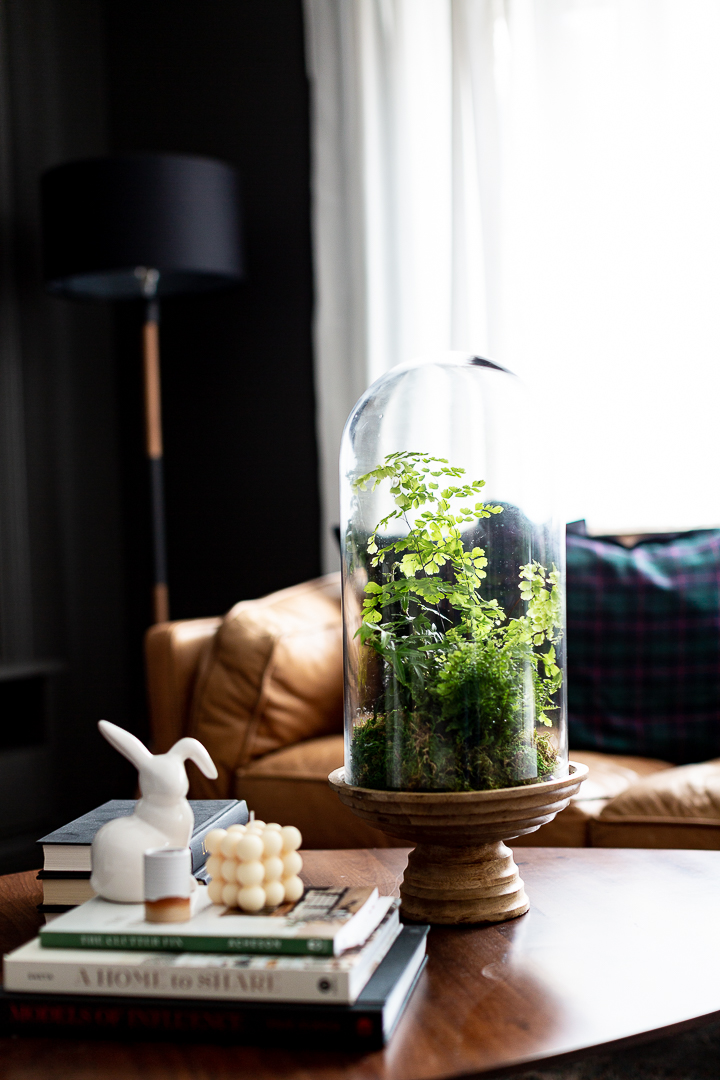 The maiden fern plant is one of those that cannot go without watering and they like being bunched together. So the moisture in the cloche is perfect for it.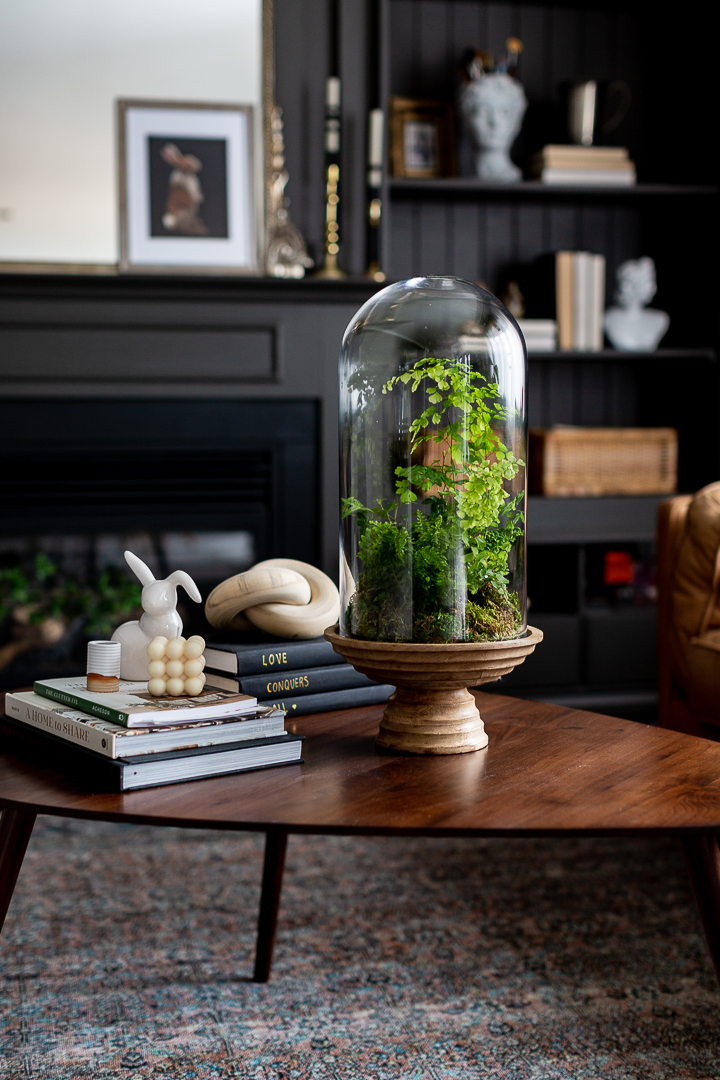 Here is a similar wooden bowl.
The original I bought HERE. 
I simply lined the wooden bowl with some black plastic. I took the plants out of the plastic pots and placed them in the middle of the bowl. I then filled the gaps with terrarium soil and covered it with some moss.
Here's a quick REEL showing the process.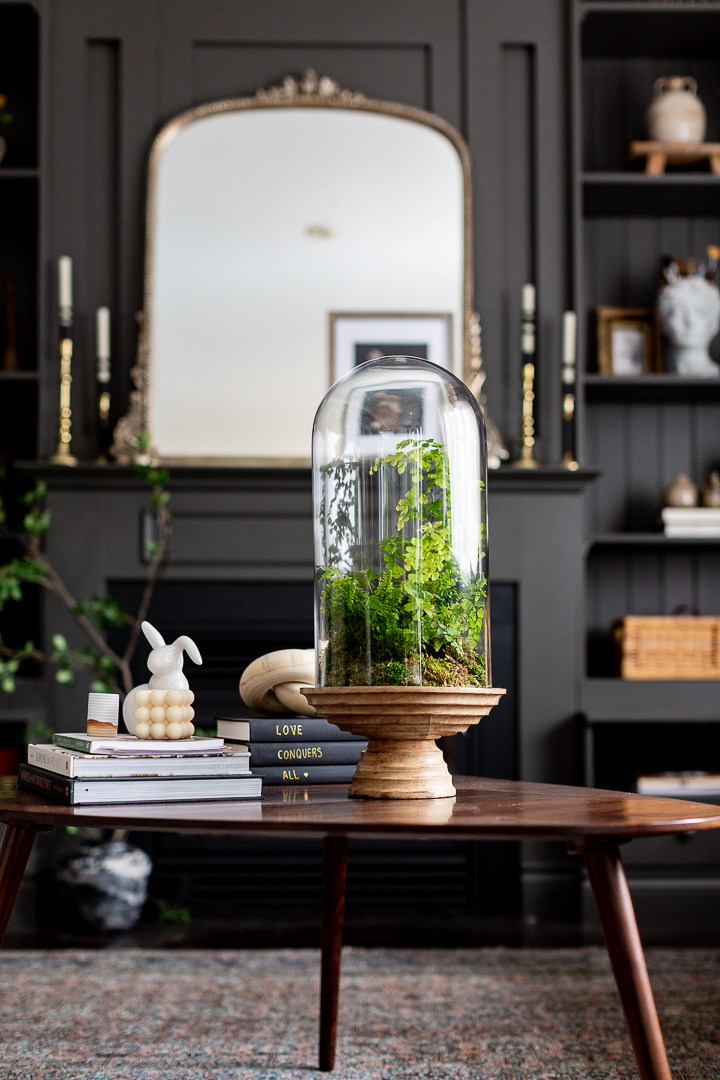 I love how it looks and how it brings a nice little touch of spring into our home.
Thank you so much for stopping by today.
See you soon xo
Lucy