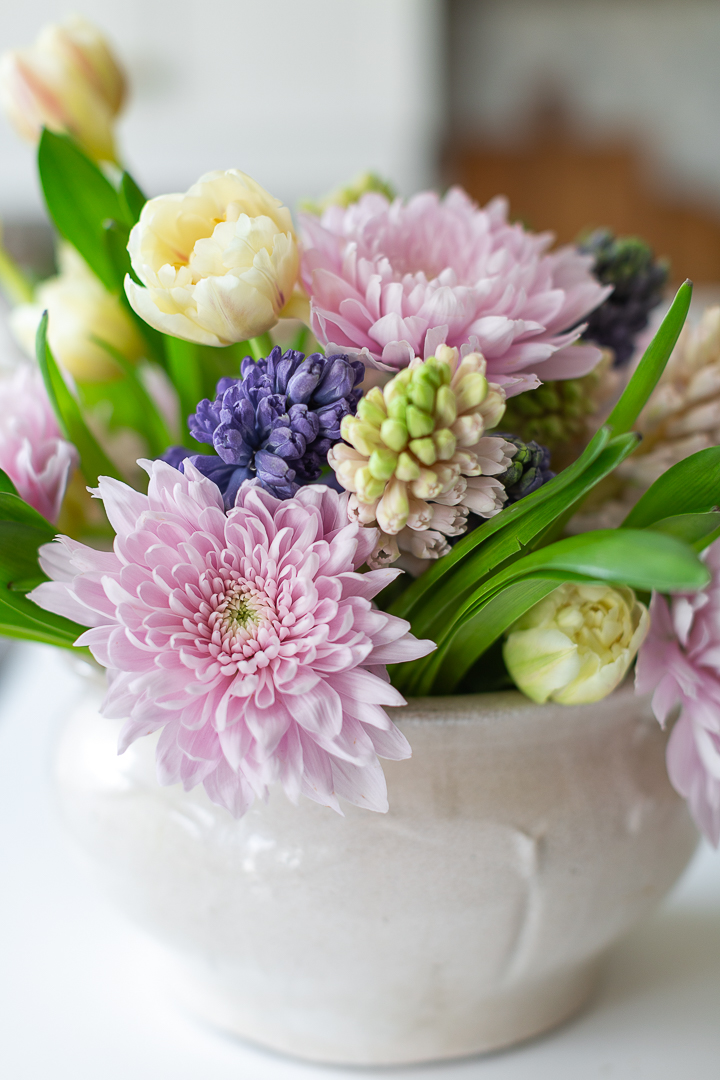 Hello friends. I hope you had a nice weekend. Just a quick post to say hi and share this pretty little Hyacinth and Tulip Spring Arragement I put together last week. I love how pretty and tender spring colors are. Don't you?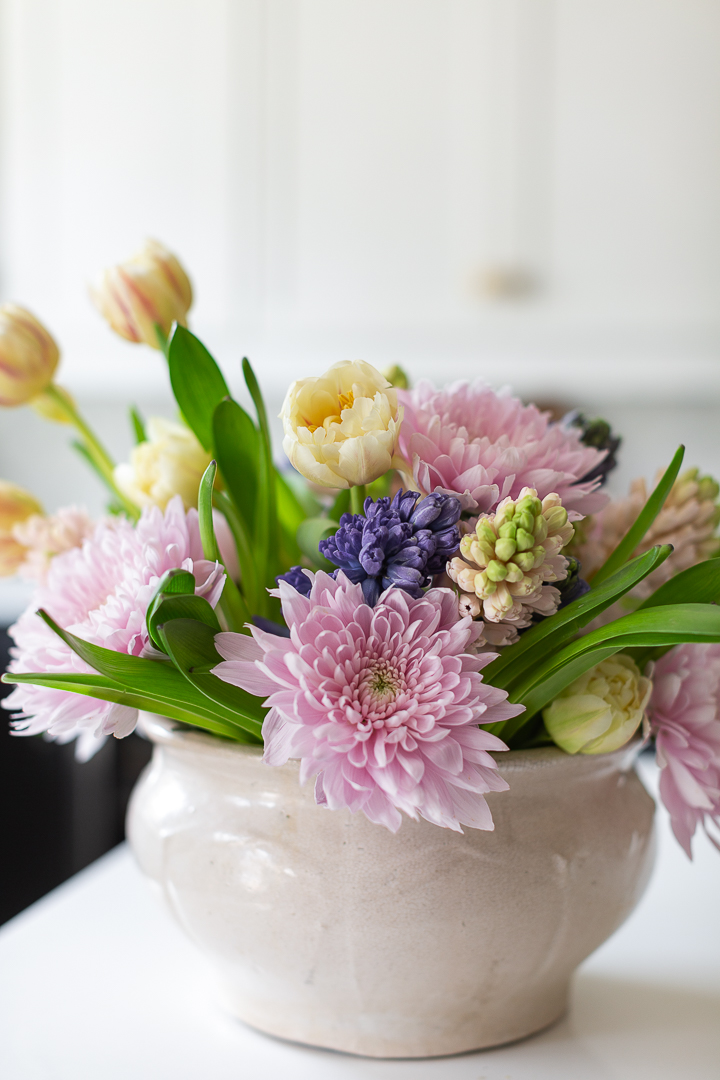 Hubby got me these beautiful mums from Costco and I think they coordinated perfectly with the spring blooms from my local grocery store.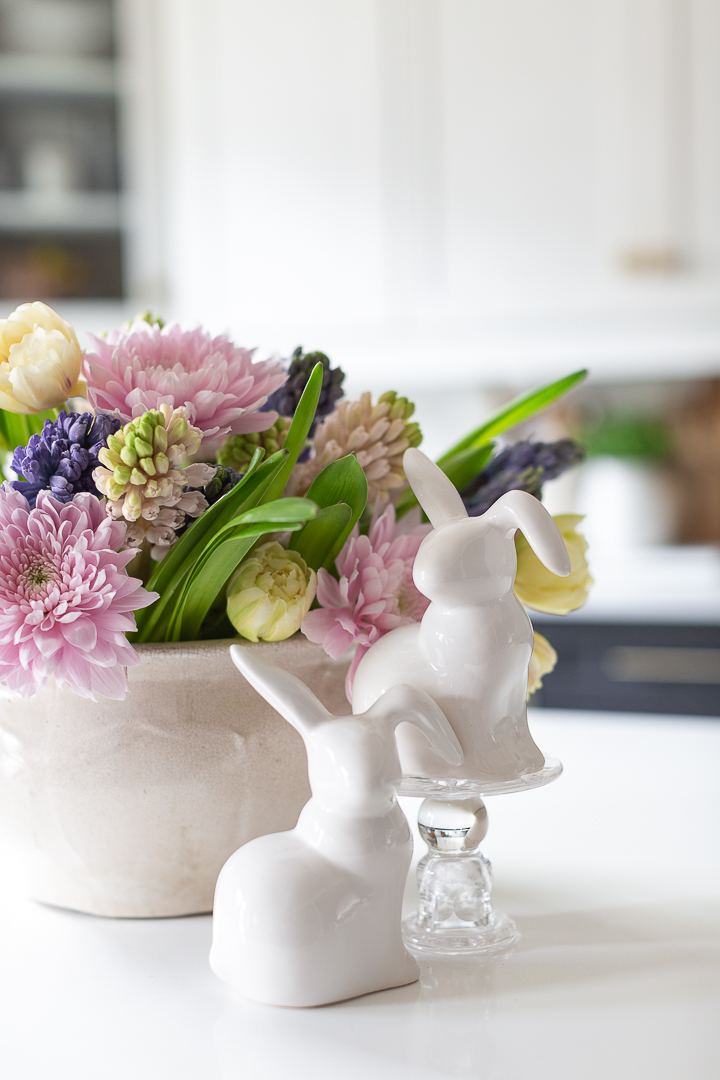 I also picked up these adorable bunnies from the Dollar Store. I placed one on top of an upside down candle holder to give it a little more height.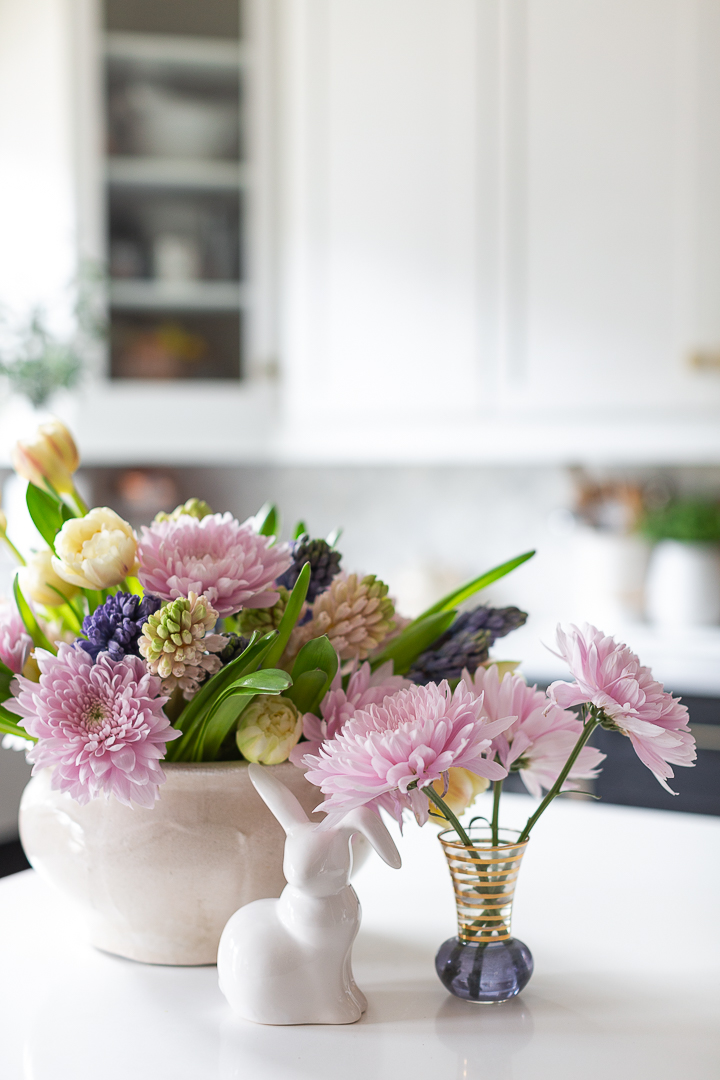 Speaking of thrift store, I picked up this super cute little jar that day as well. It's so different and cute. I just had to get it.

It reminds me of some candle stick holders I saw HERE. 
Well, that's it for now. I hope you have a wonderful week and speak to you soon.
much love,
Lucy