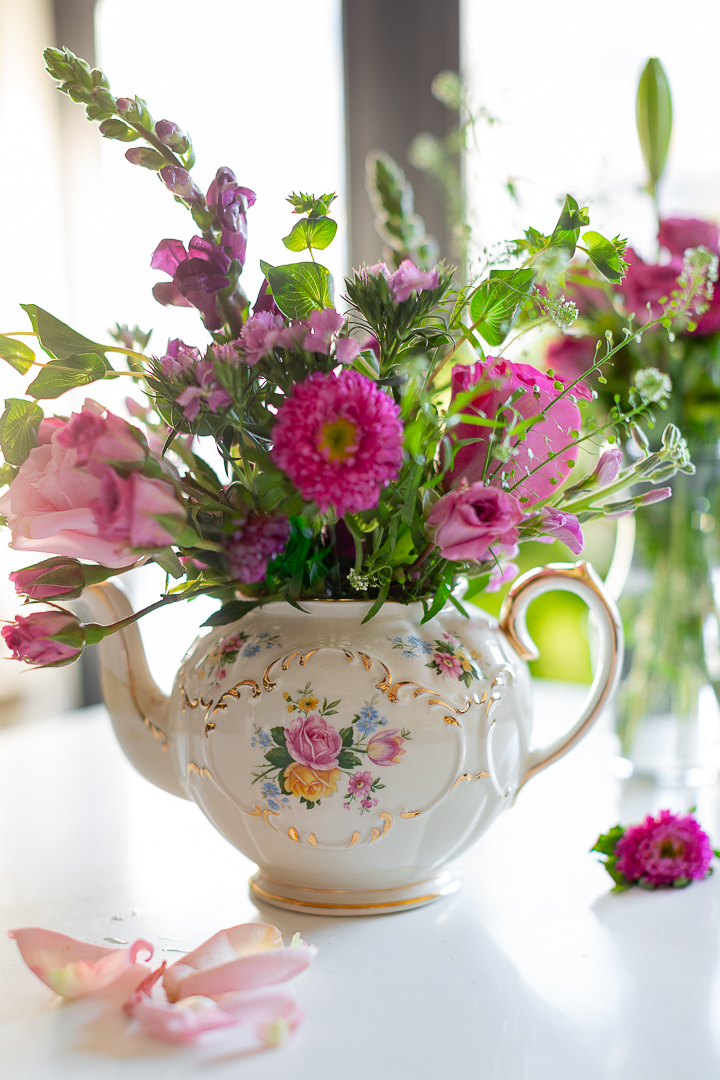 Hello friends. I hope you've been keeping well. Just a quick stop and a life update.
I also wanted to share this cute little Romantic Flower Arrangement in Antique Teapot using grocery store flowers. The Teapot is an antique that
was given to hubby from his nan. 🙂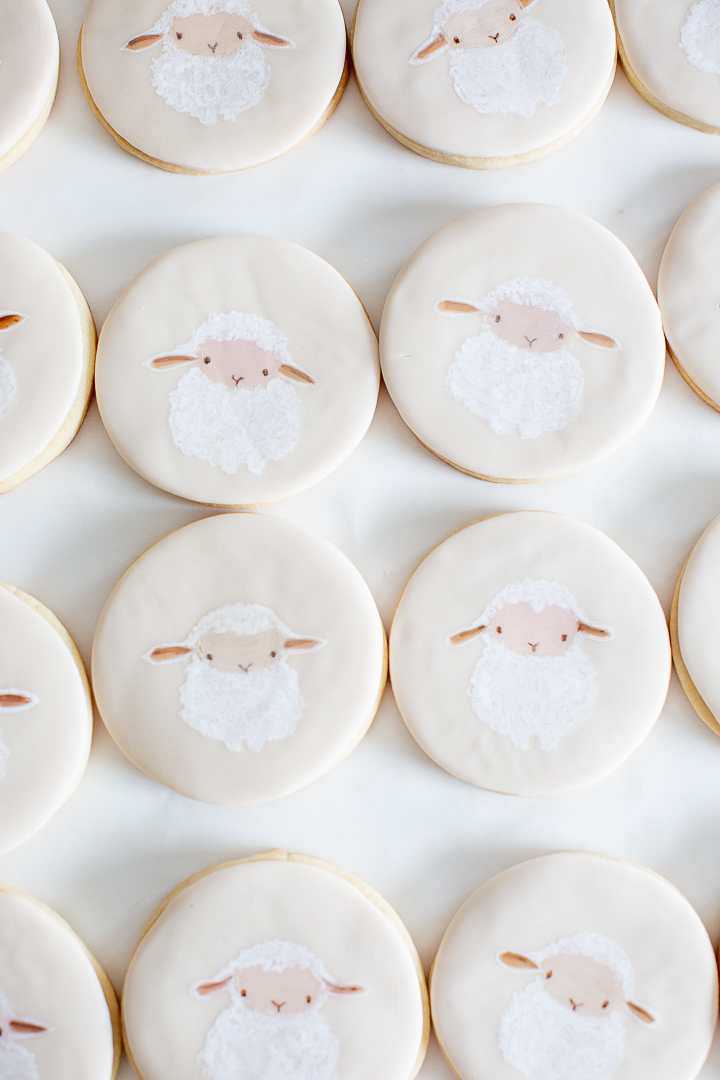 The last couple of weeks have been busy and a bit stressful as I was preparing for my brother and SIL's baby shower. I painted 50 sugar cookies to give as favours. I think they turned out so cute.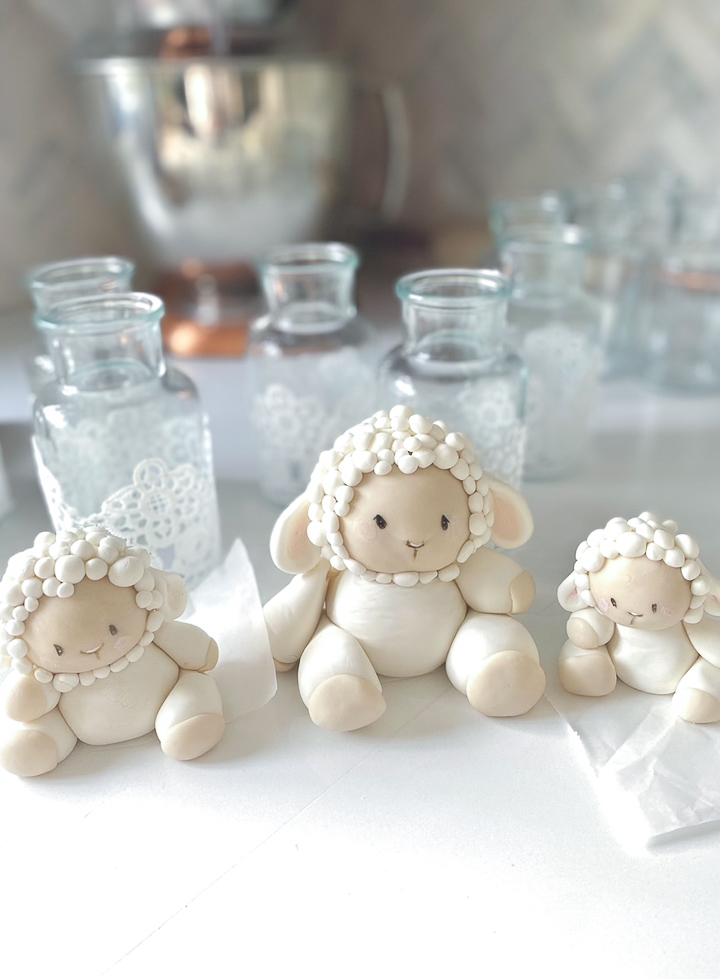 I also made these little fondant lambs cake toppers. Sweet right?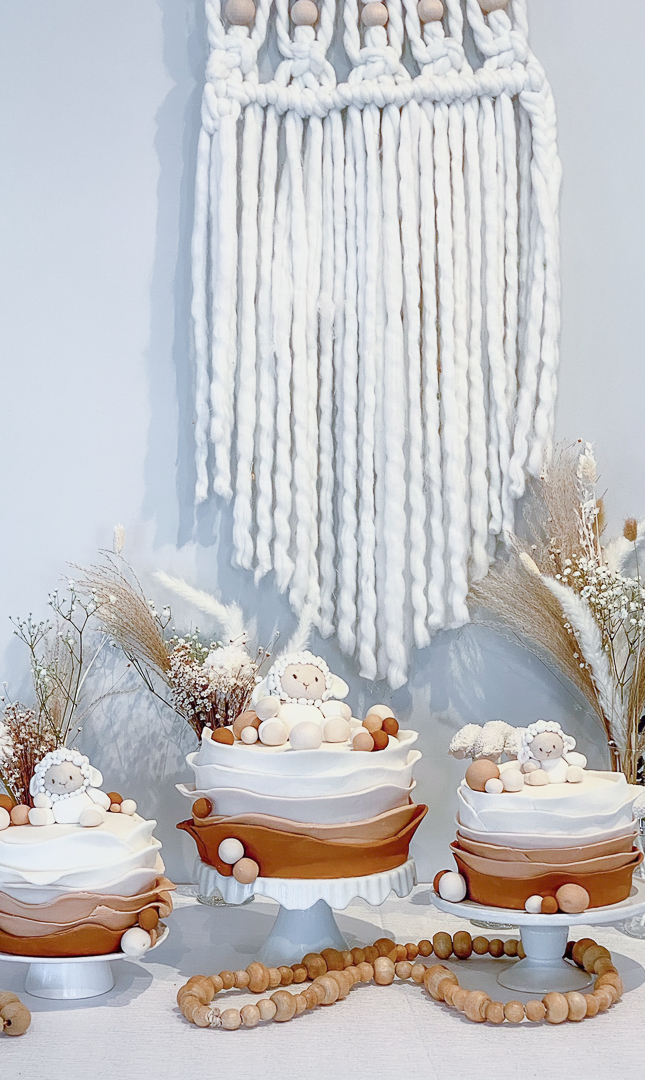 These are  phone photos so they're not great. But here at the cakes my mom and sister made. They did such a great job.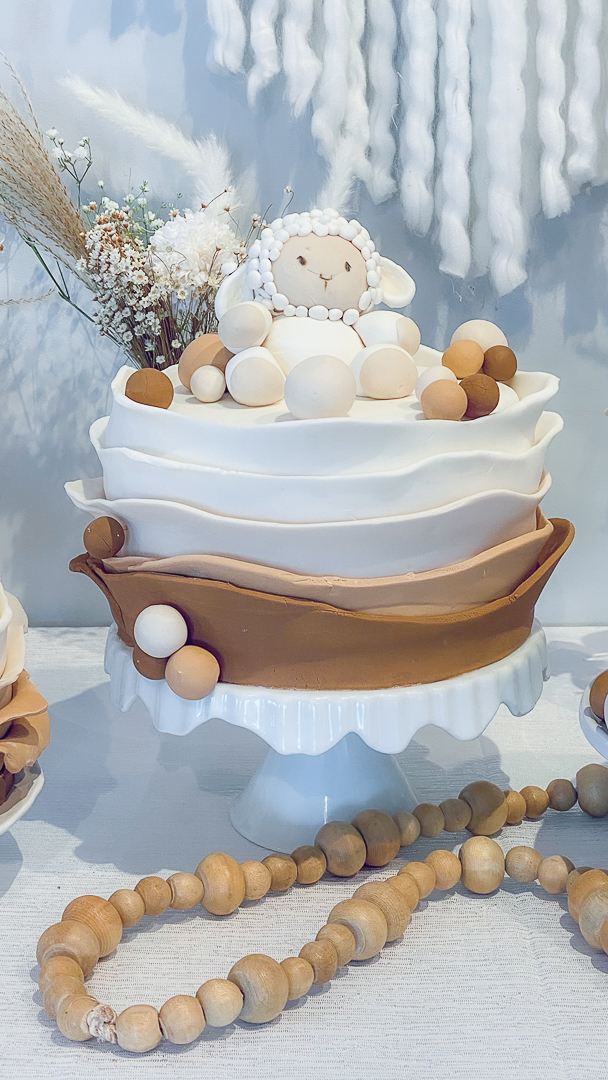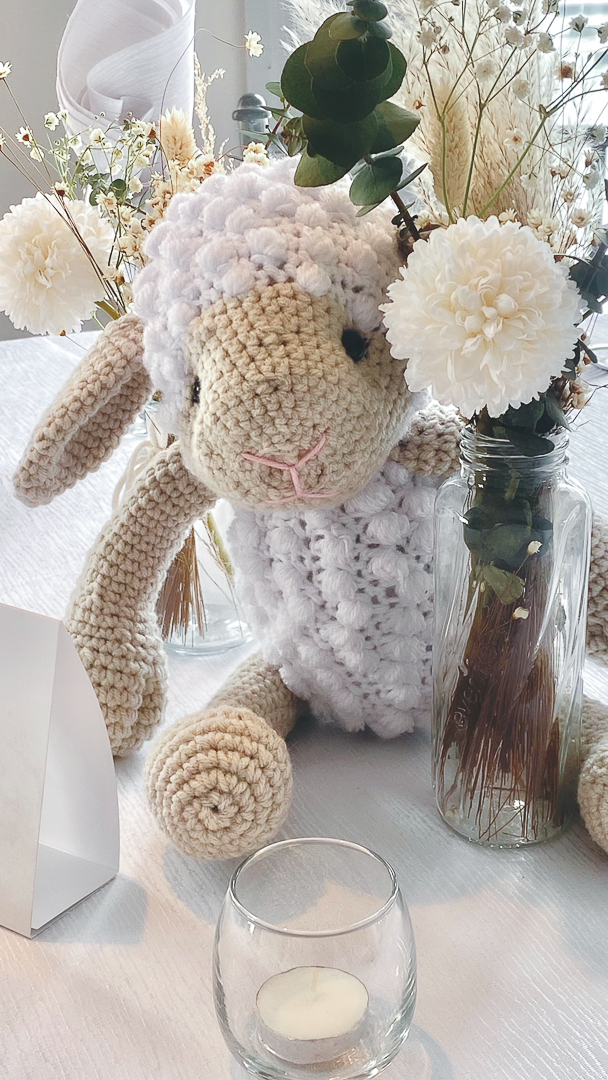 My mom and my SIL, also crocheted these adorable lams for each table as the centerpiece. We had a baby bottle as the vase. 🙂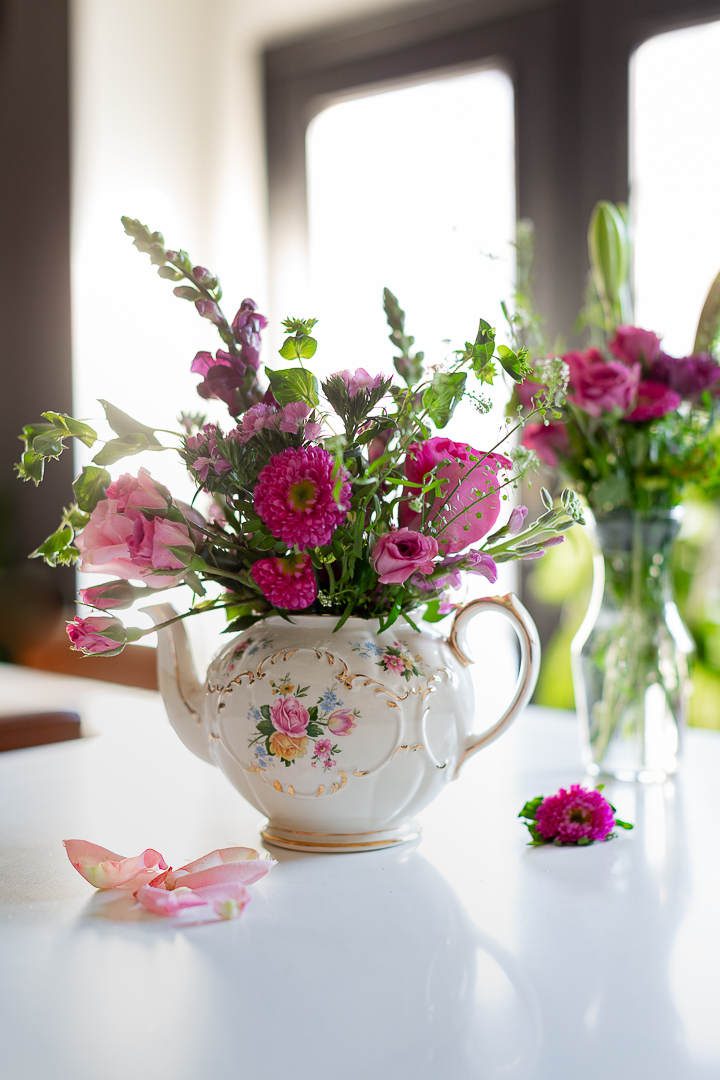 and at the same time, Brody our Australian Shepherd had to have ACL surgery as
he tore his acl and his meniscus was damaged as well. Thankfully, everything went well and he's making a great recovery but nevertheless, it takes a lot of work and effort to make sure he's not moving around or doing things he should not be doing. The things we do for our little furballs babies.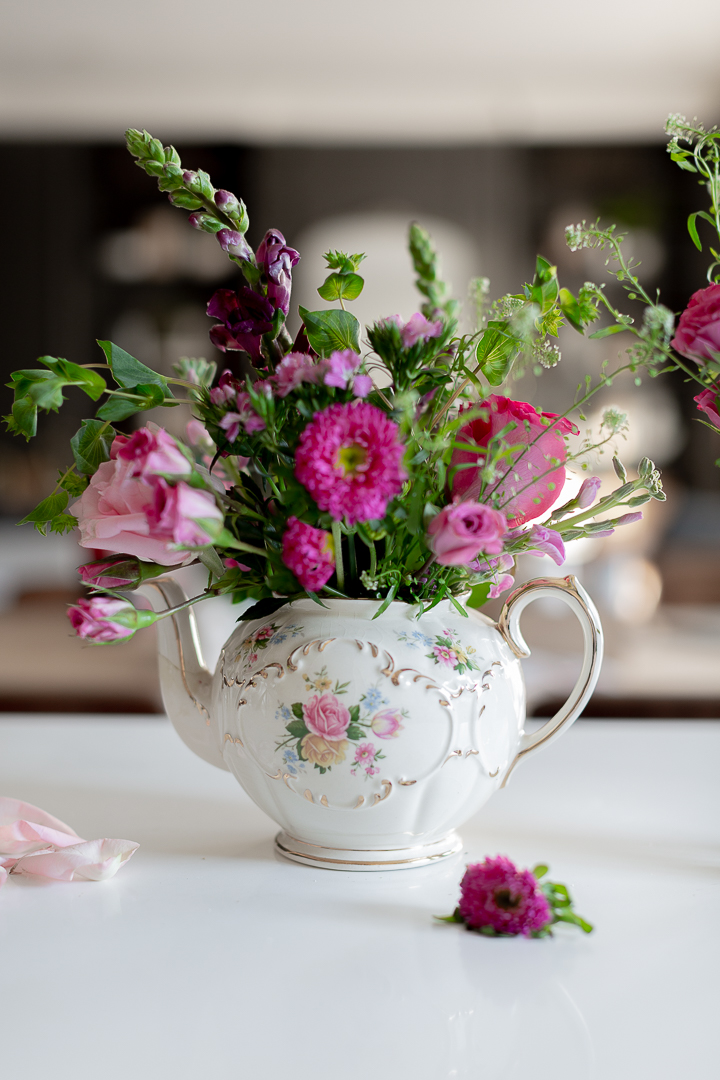 Even though we have a lot of snow on the ground, I know spring is just around the corner so I will start sharing some Spring content soon.
Thank you so much for stopping by.
much love,
Lucy