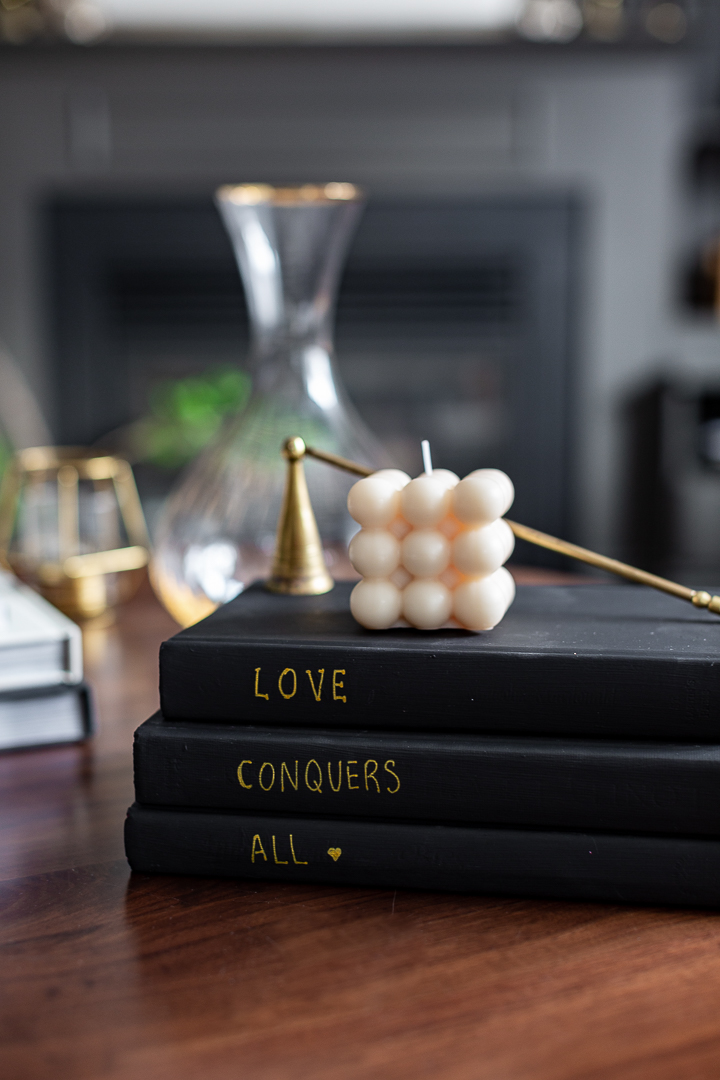 Hello friends. Happy February! I hope you've had a great week. My friends and I are back with another Valentine's day post and this time,
we're sharing some pretty Valentine's day decor. I have made these Painted Coffee Table Books for Valentine's day before HERE.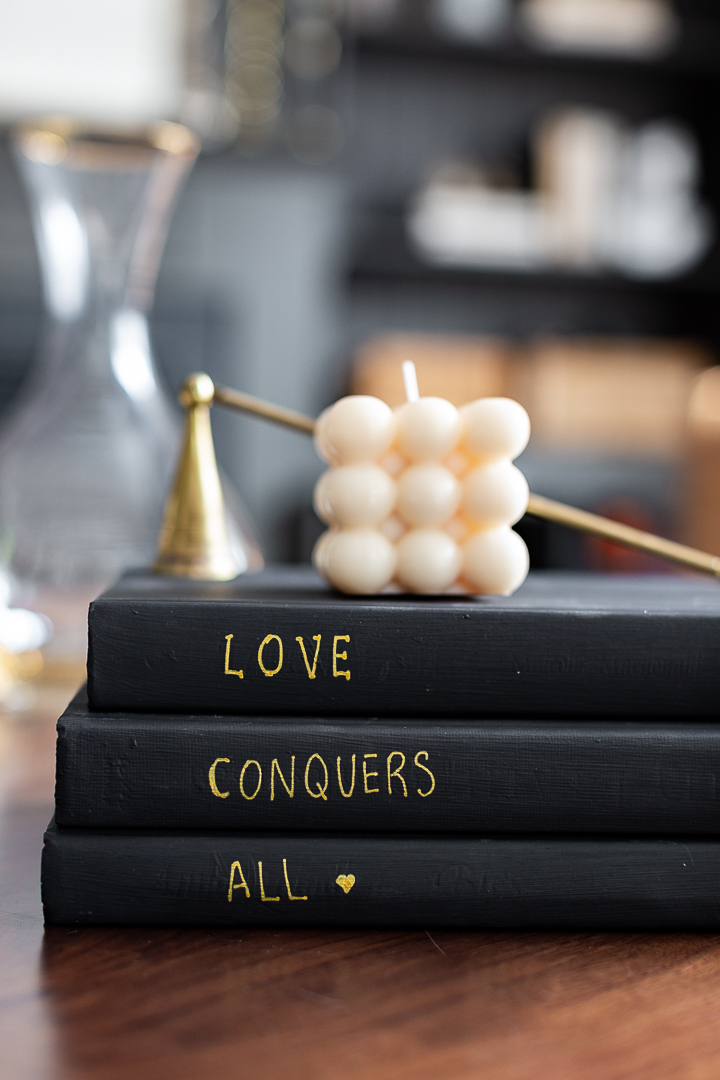 But I wanted to make them a little more subtle so I took them and painted them black instead of pink.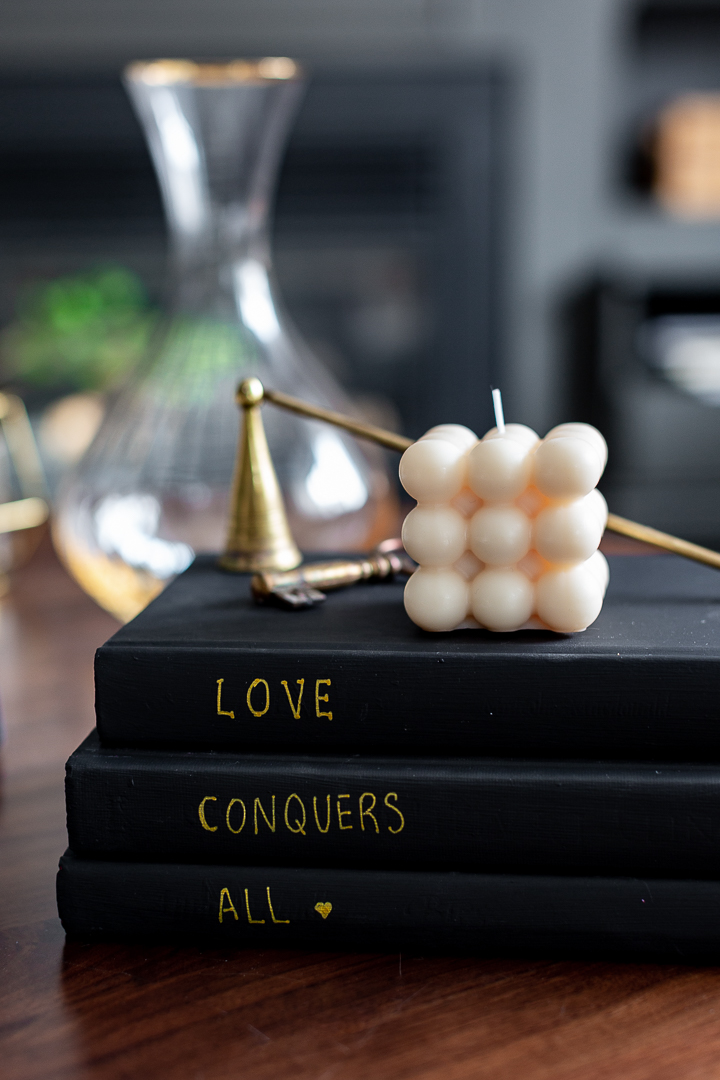 I used a gold pen to write the words 'Love conquers all' and that's it. 
I placed a cute little candle on top. These candles are beautiful as display.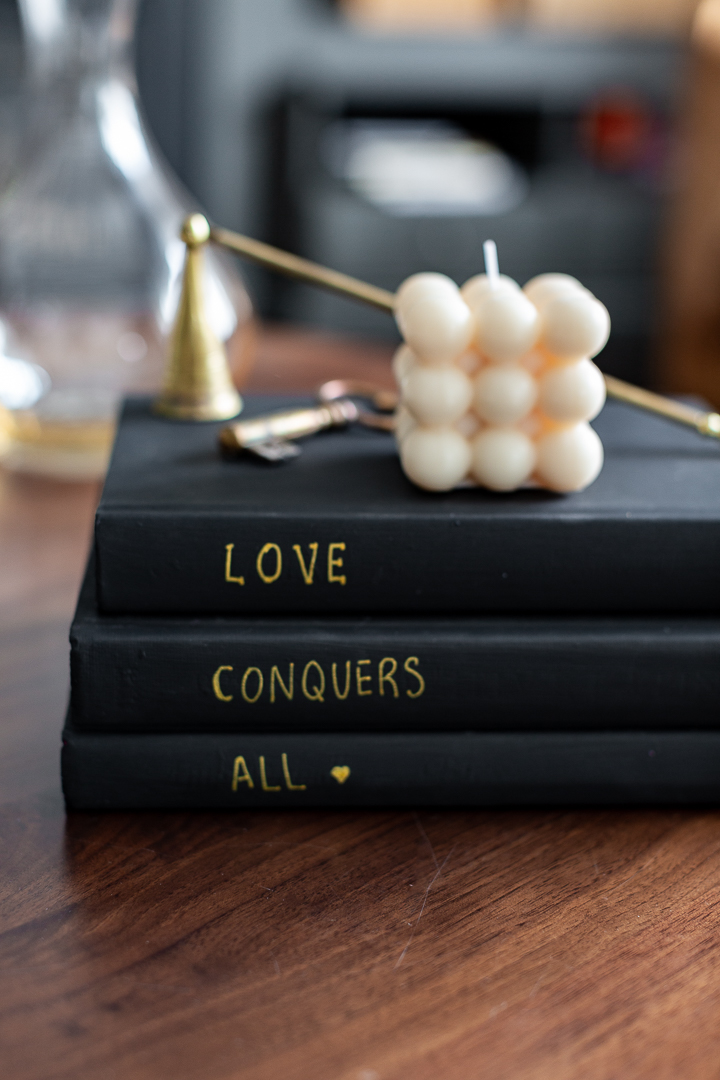 Such an easy little DIY that coordinates well with the rest of my decor but still pays homage to Valentine's day. 🙂 
But here are more pretty Valentine's day decor ideas that I know you're going to love. 
Thank you so much for stopping by. 
much love,
Lucy 
Blogger's Best Valentine Decor