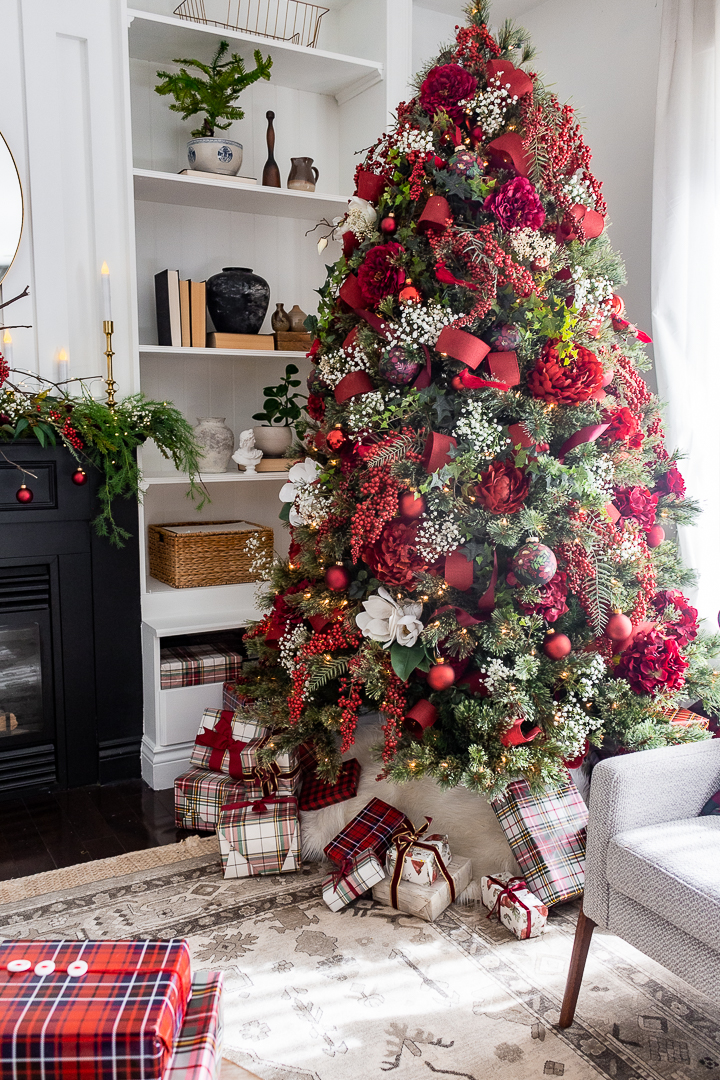 Hi friends. Back again with another Christmas post. This time, I'm sharing my traditional Red Christmas Tree I set for Michaels earlier this year. At the time, there were not many Christmas items out in the store and so my task was to 'think outside the box'. So I used florals and ribbons that are available all season. I think it turned out so pretty.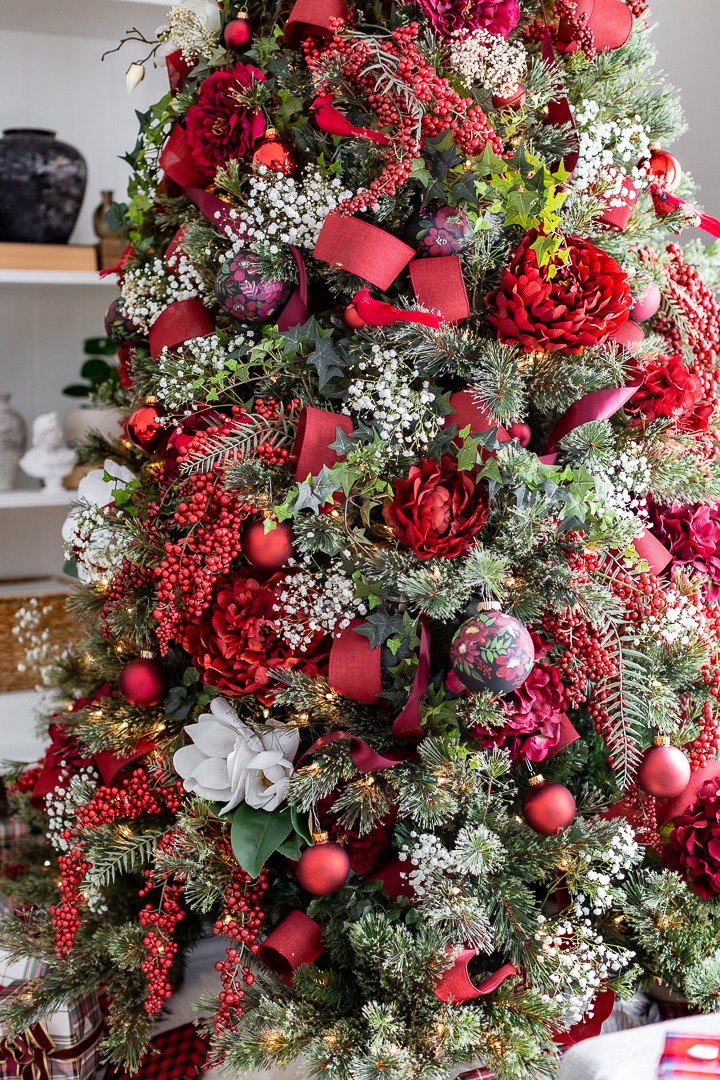 I painted some black and red floral ornaments and filled the gaps with baby's breath. I think the baby's breath look so pretty and they resemble little bits of snow.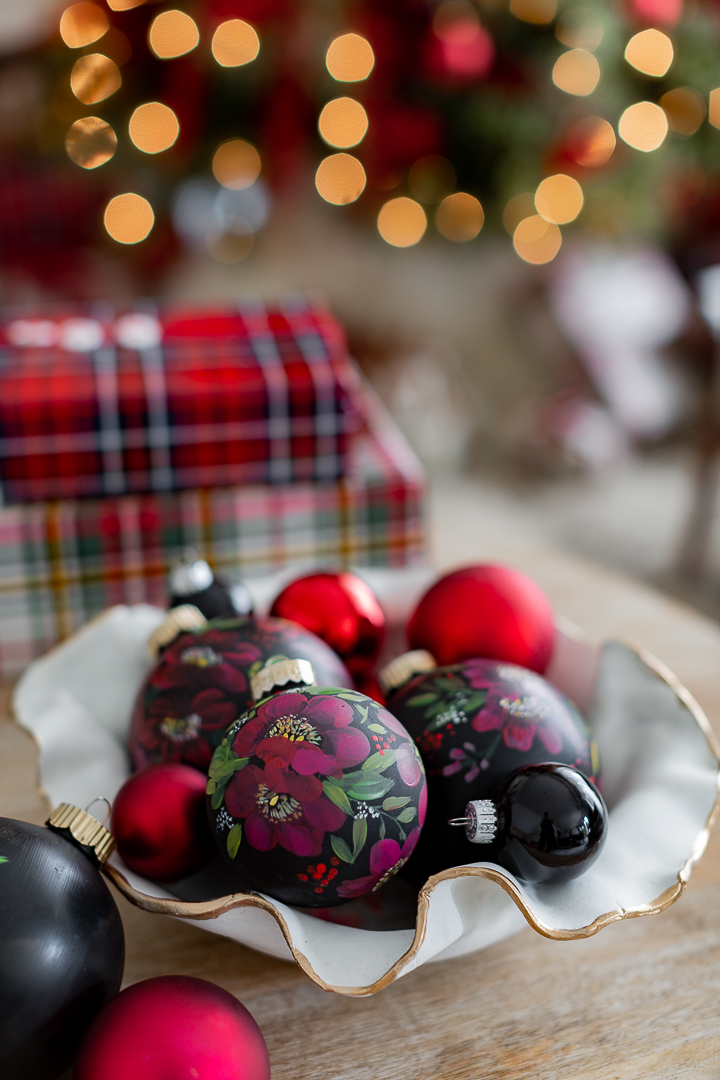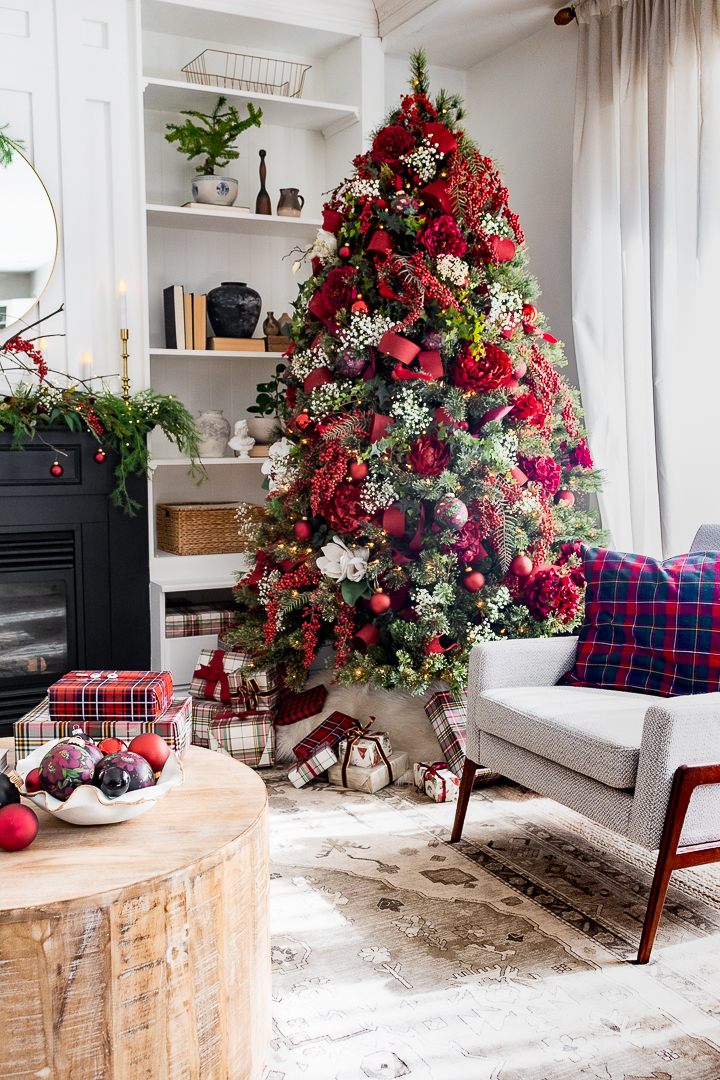 As usual, I can't do Christmas without plaid and I think it coordinates so well with the tree.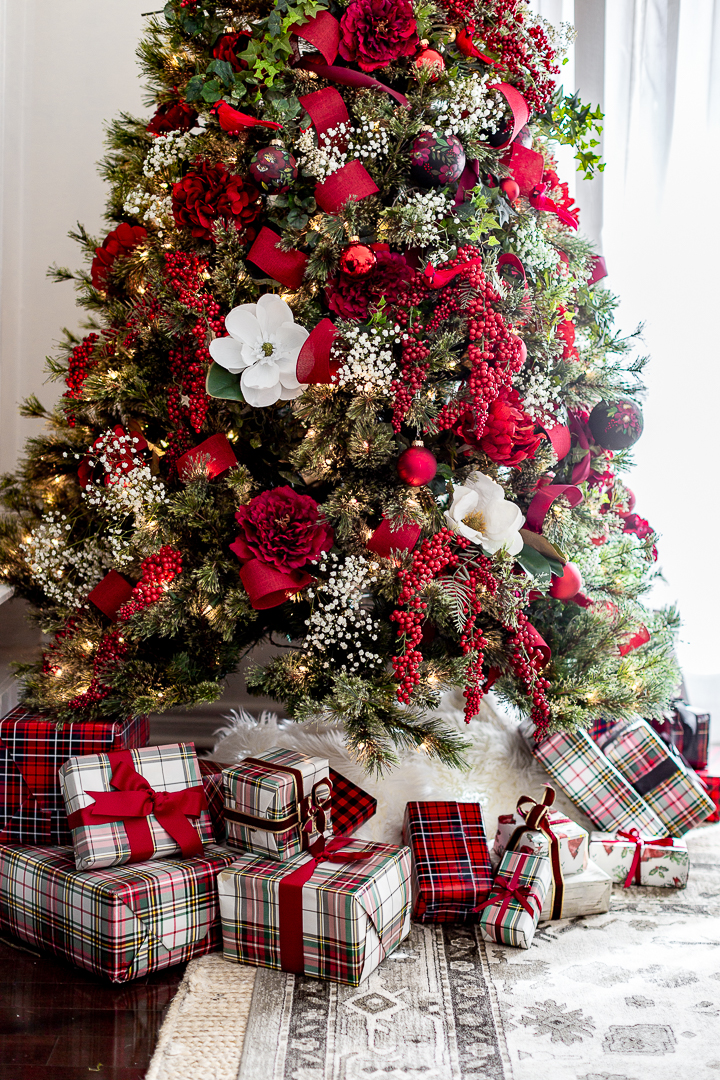 I also set up a very whimsical mantel display using branches and greenery from Michaels. I had fun with this one.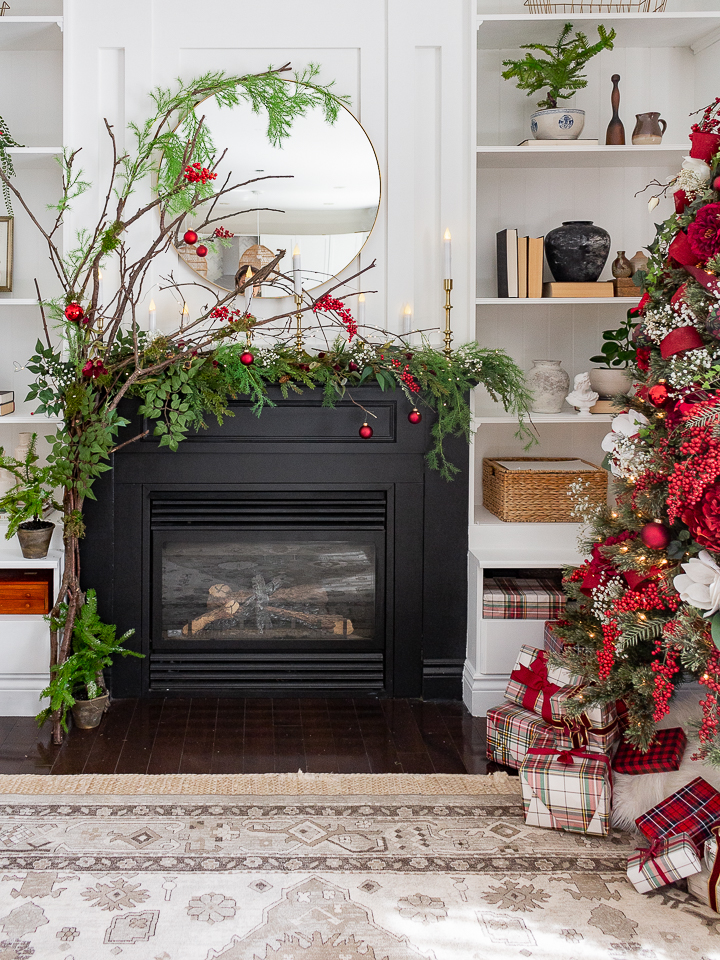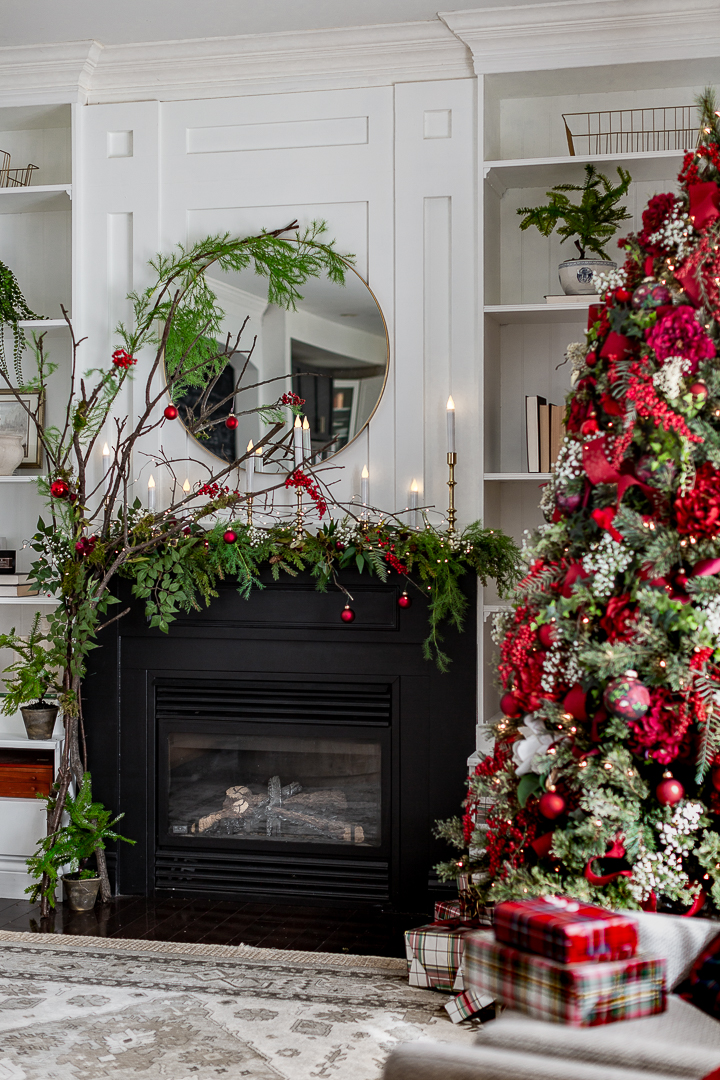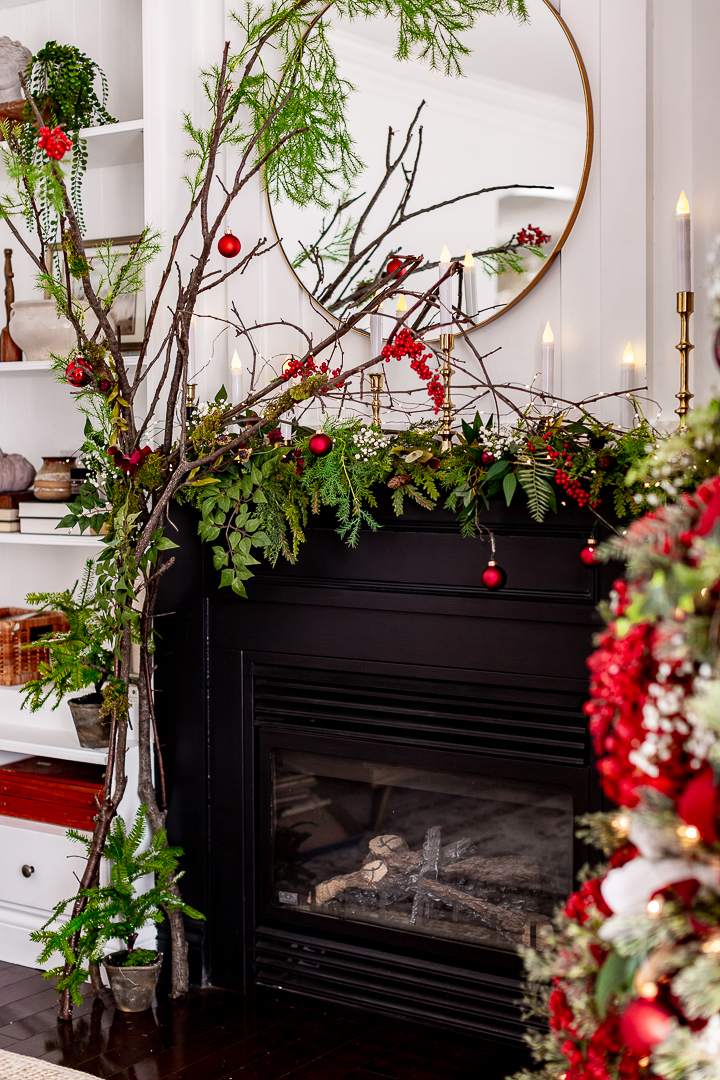 This was of course before I painted the shelves back to moody.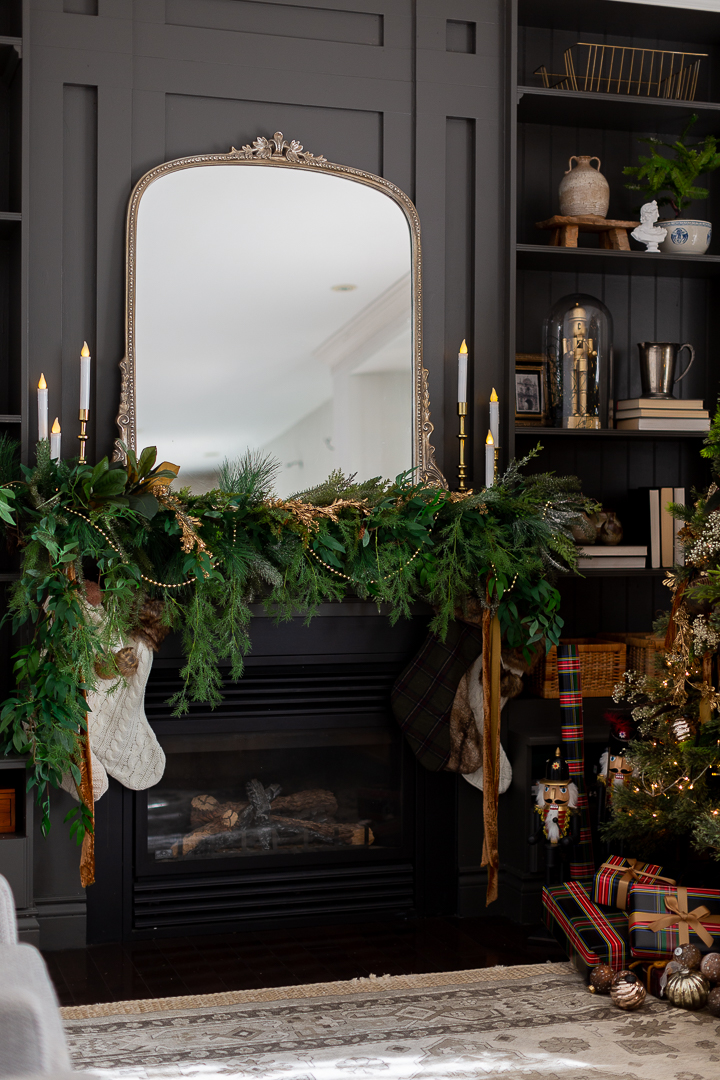 This is what it looks like now. You can see how I set up my mantel HERE.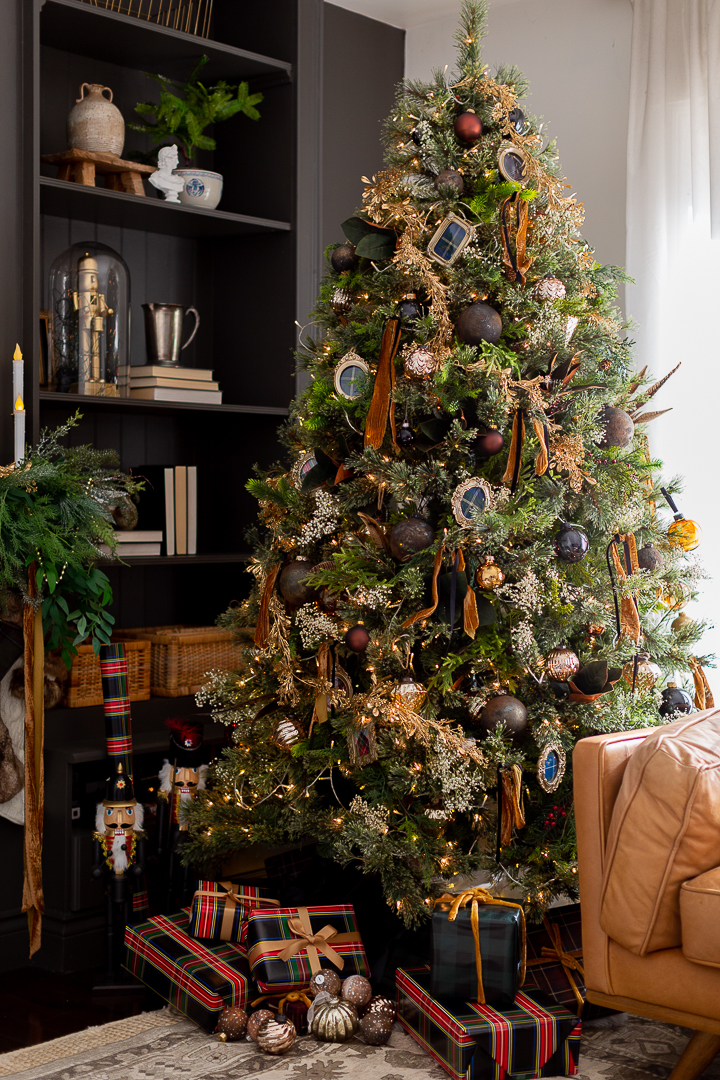 And more of the current tree HERE.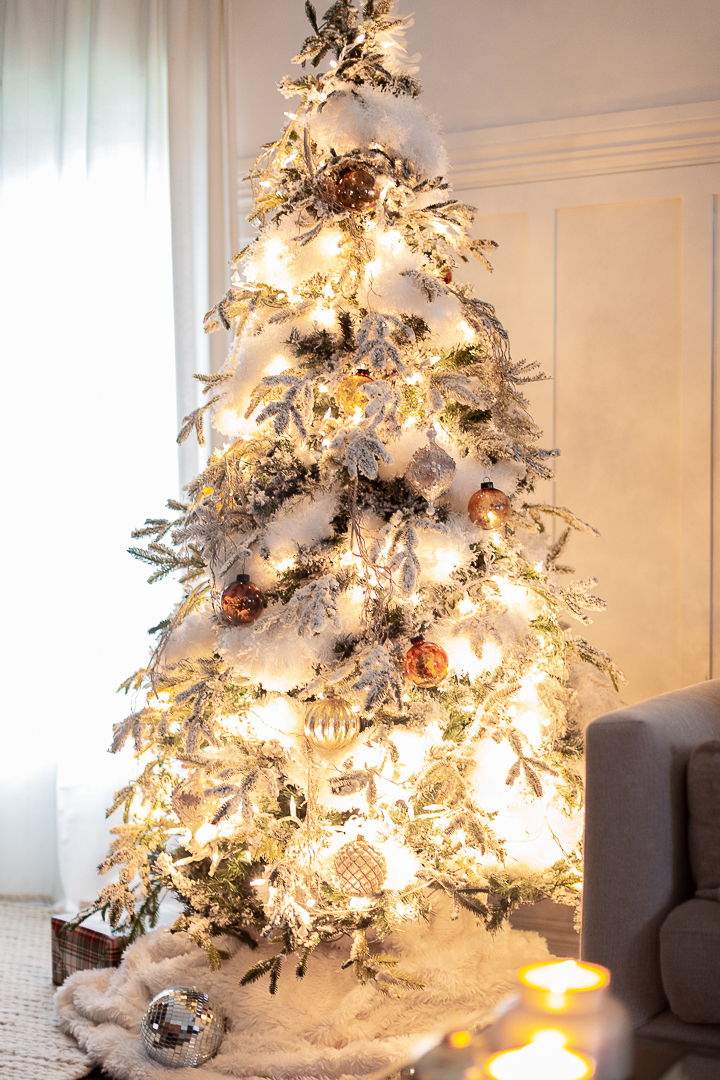 And my other tree in the living room HERE.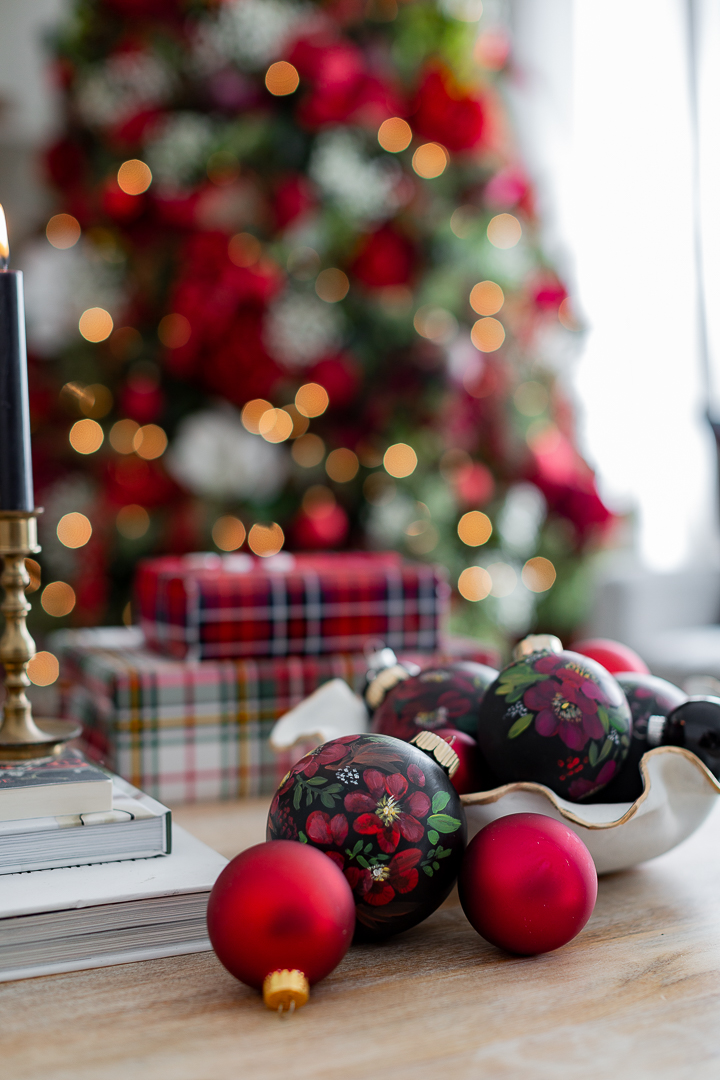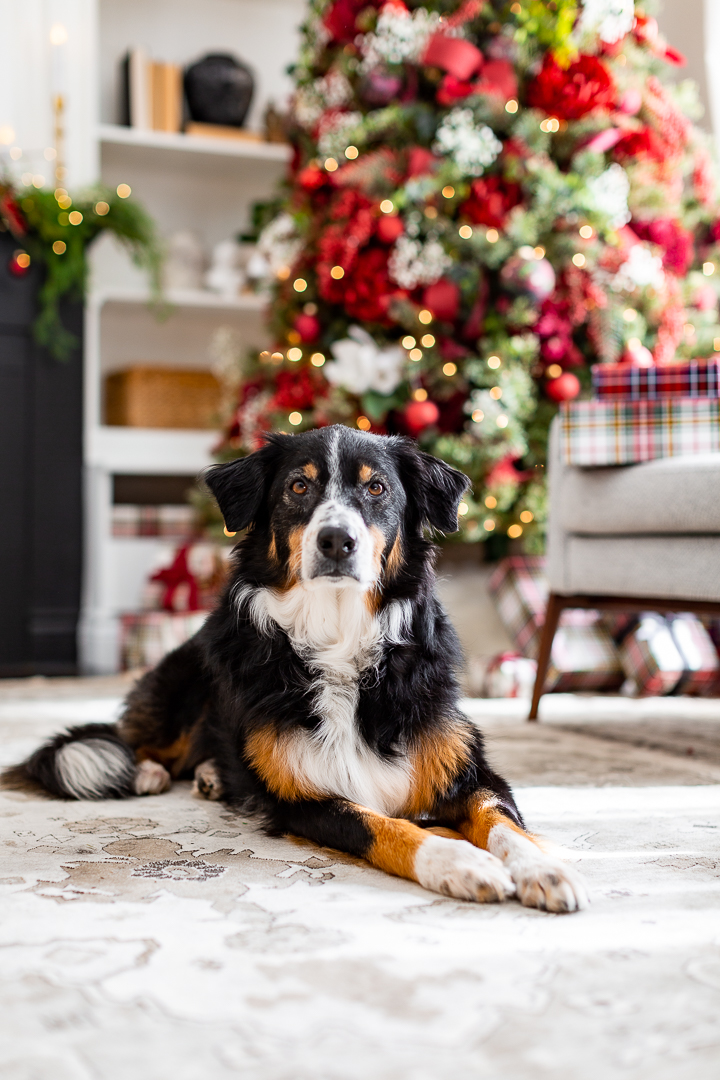 And of course my baby as usual. I hope you found some inspiration for your own decor. Please don't forget to visit the beautiful trees from my friends below. Thank you so much for stopping by and see you soon. xo Lucy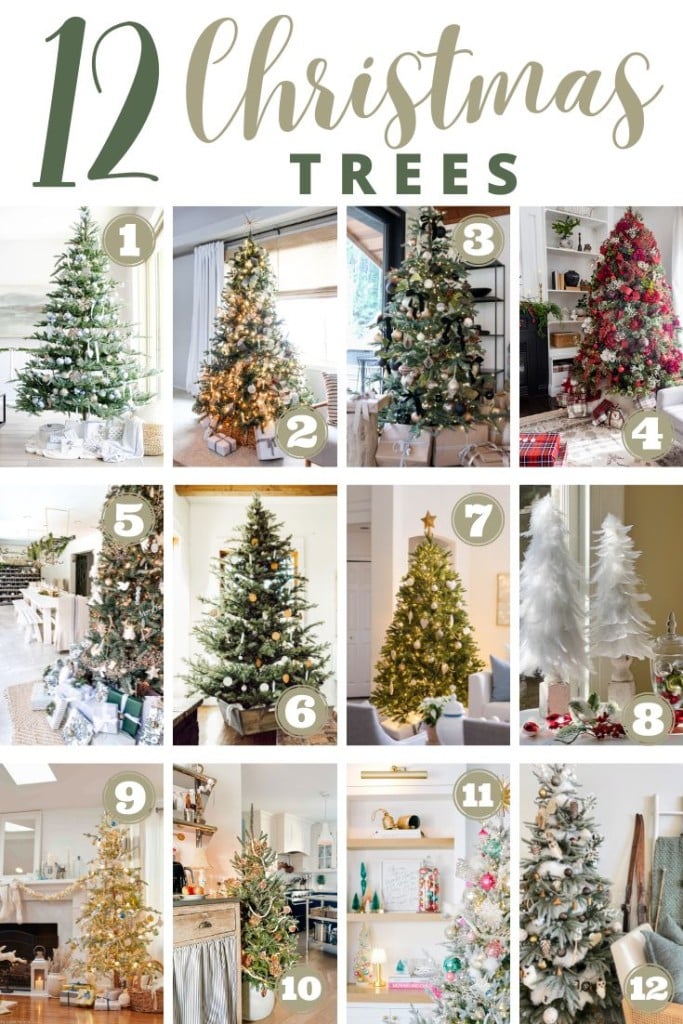 Blogger's Best Christmas Trees