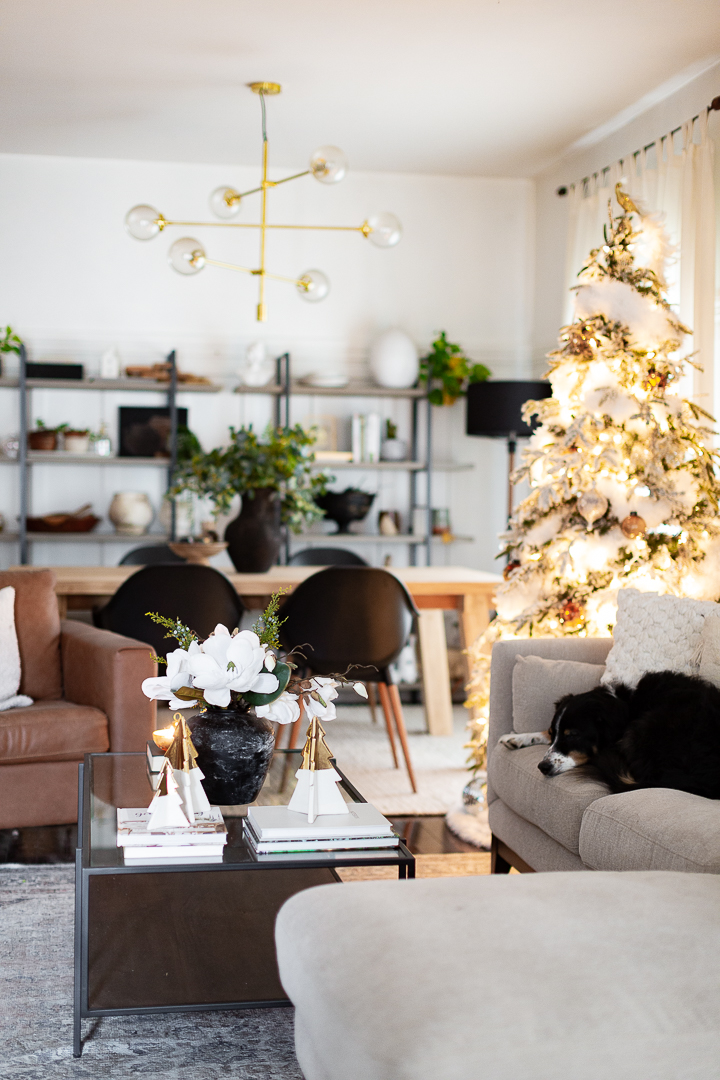 Hello friends. I'm back with my cozy home tour part 2. You can catch part 1 HERE.
I'm so happy to be participating in this year's Holiday Housewalk once again with my dear friend Jennifer Rizzo.
This is my favourite post of the year. I love walking through all the homes and seeing all the beautiful Christmas decor.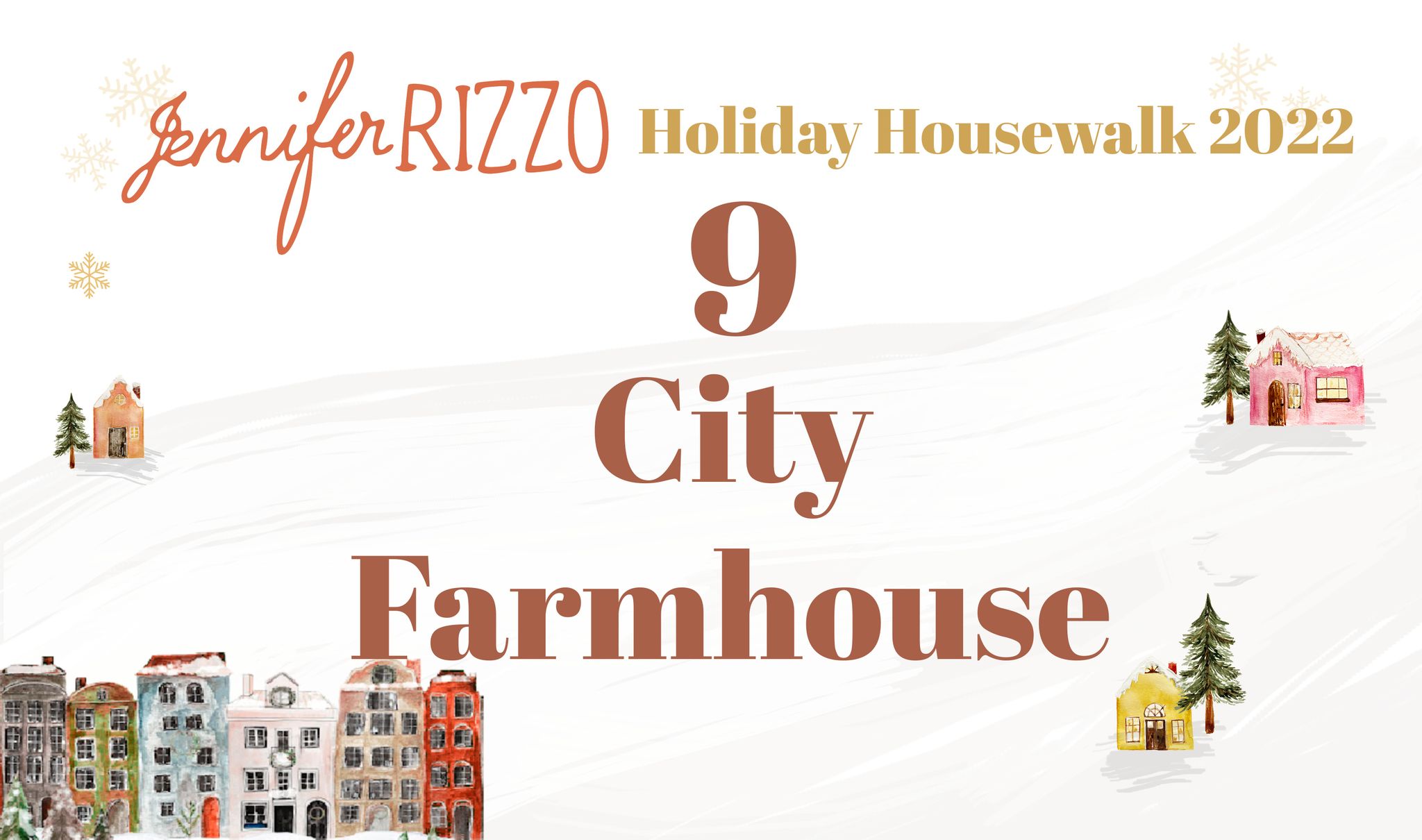 If you're coming from Jen's house (City Farmhouse) Welcome! Jen is one of my first blogger friend and she has the most beautiful style.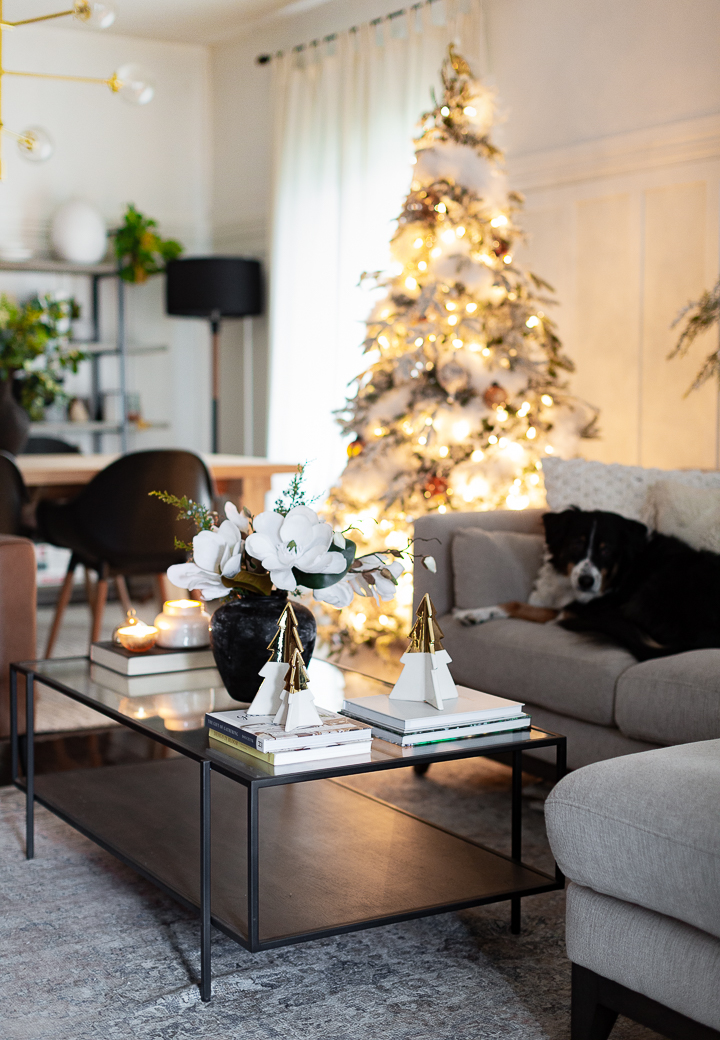 We'll start in the front room which is always so hard to photograph or even decorate because it's a very long rectangular room.


I decided to decorate this room with whites and golds….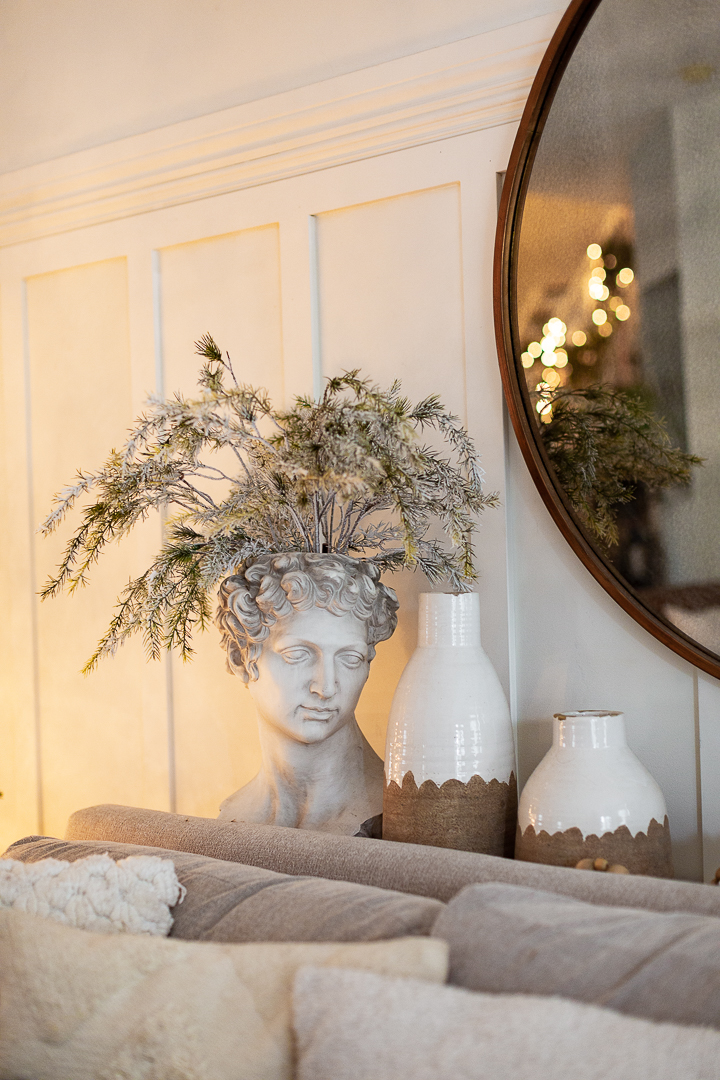 I think this room is ready for a makeover but I'm just not sure what I'm going to do.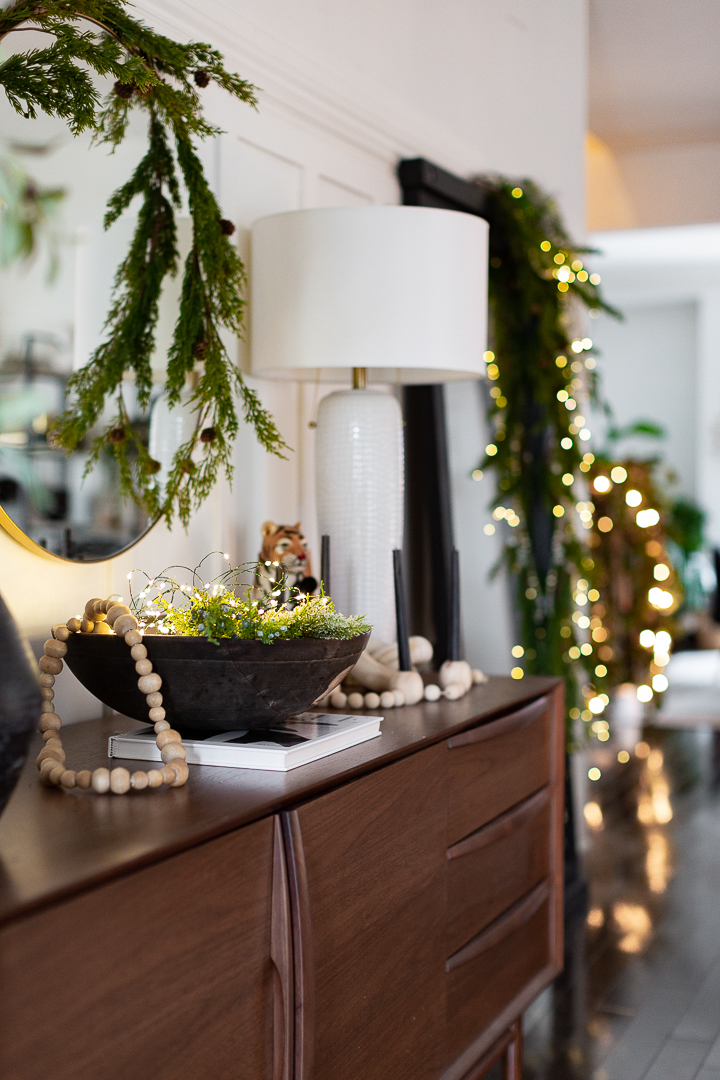 I love placing twinkly lights all over the place. It just makes me so happy to see them.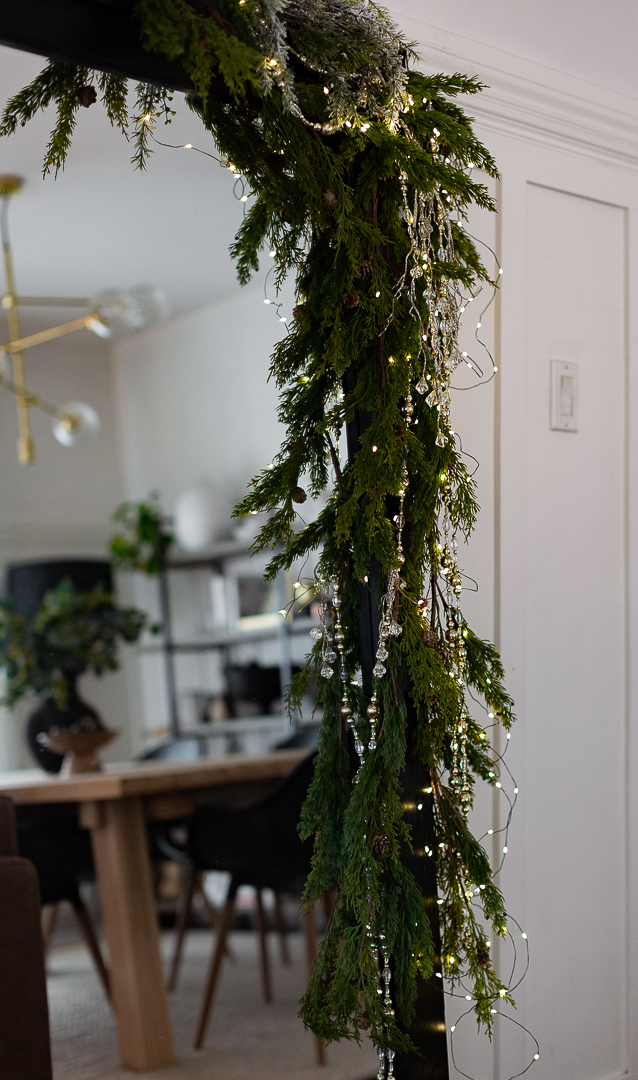 I draped some greenery on the mirror and I think it looks so pretty.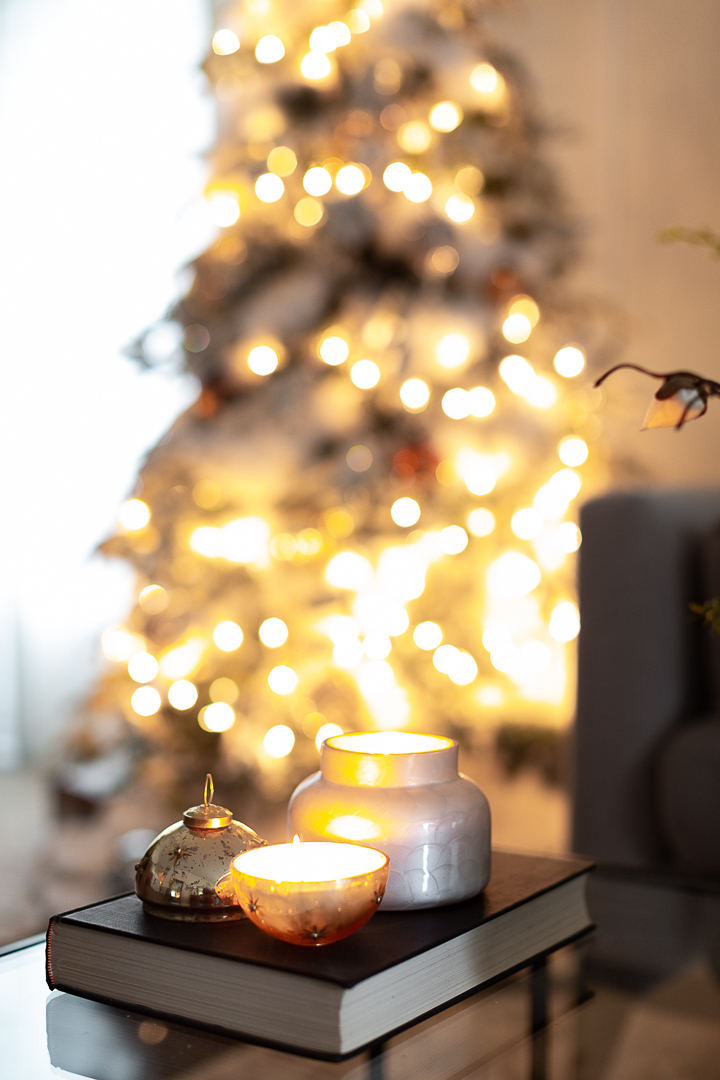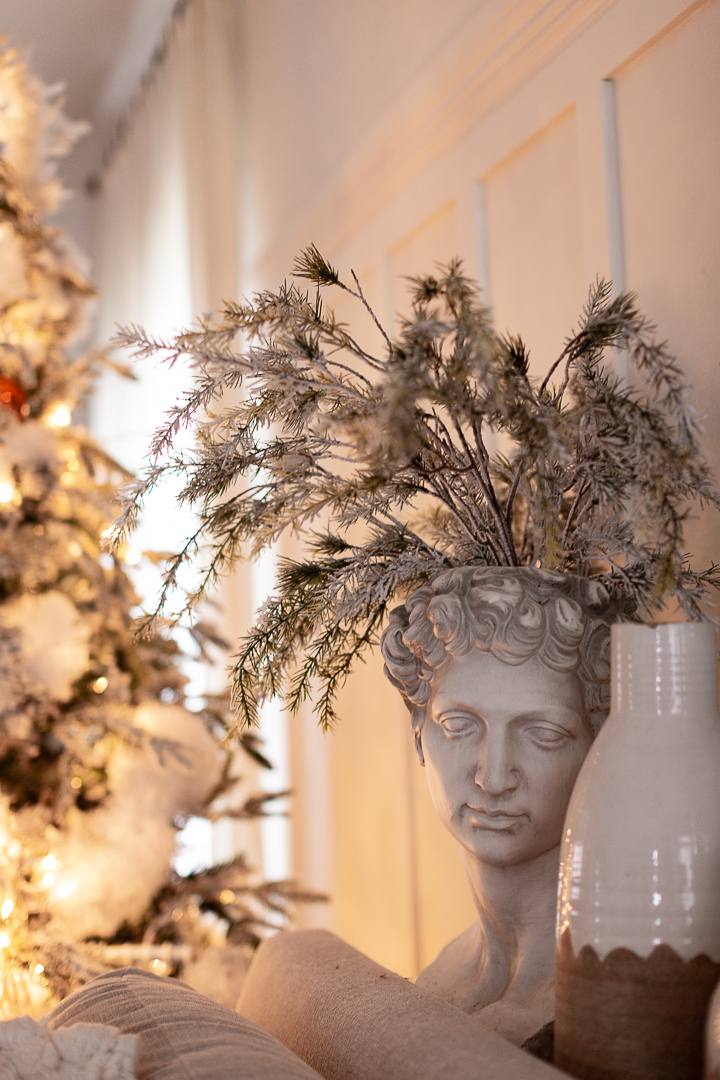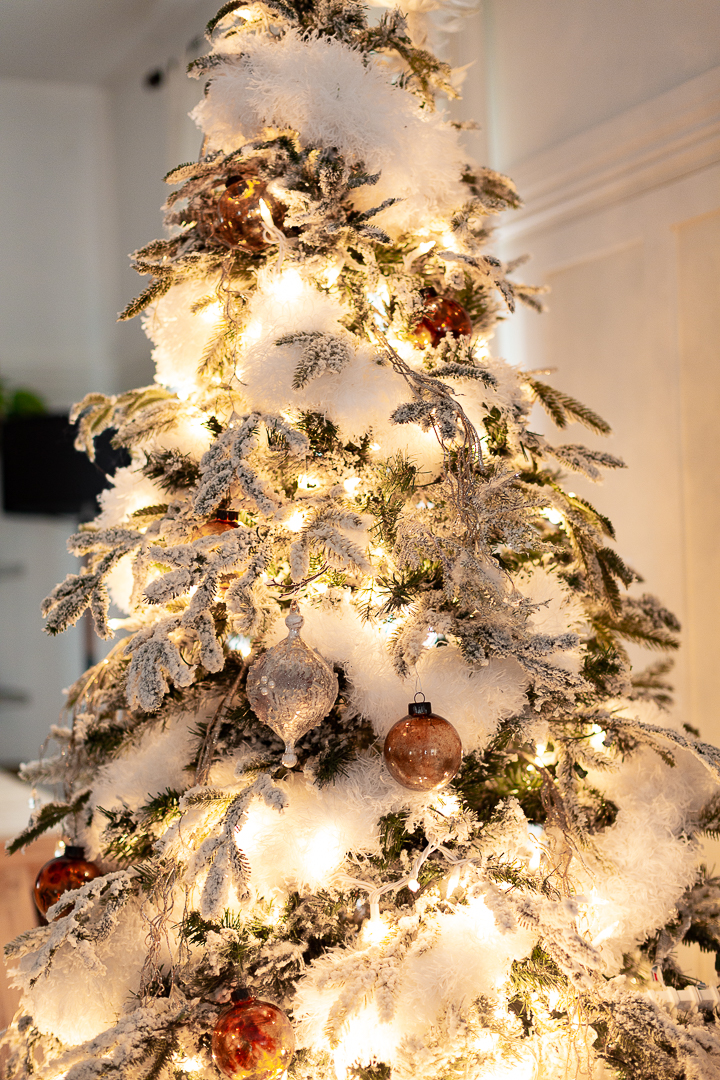 I used my old trick of using microfiber dusters as 'snow' You can read more about that HERE. The snow are microfiber dusters I got at the Dollar Store .
I just removed the handle off them.



Little Brody. Every sofa is his sofa…lol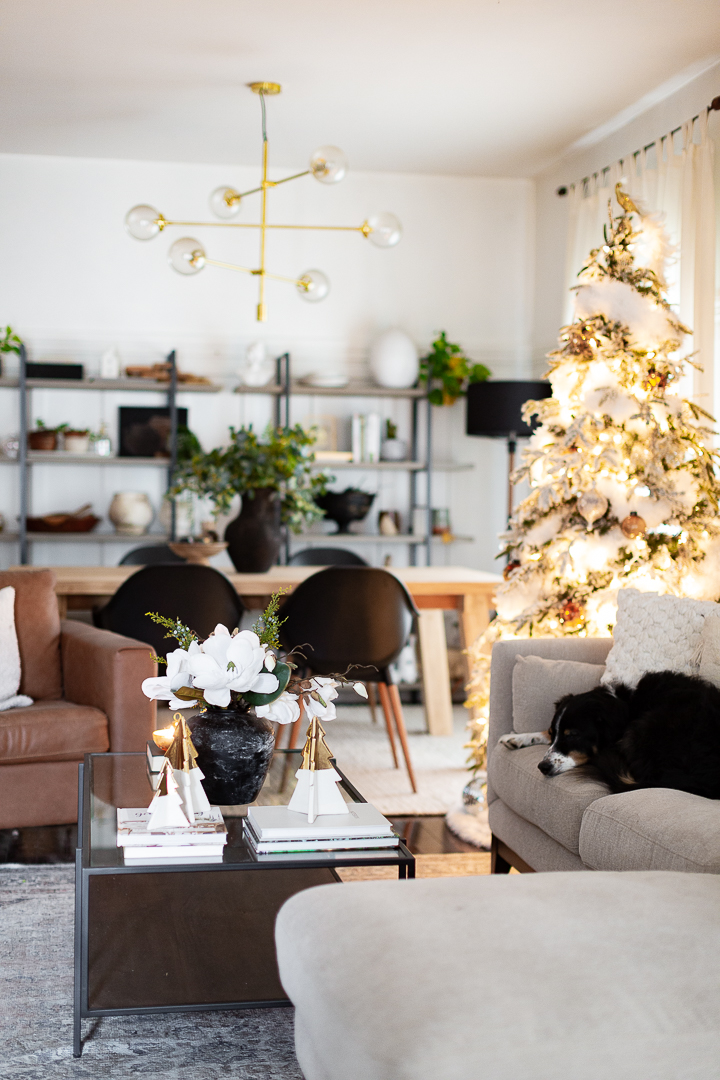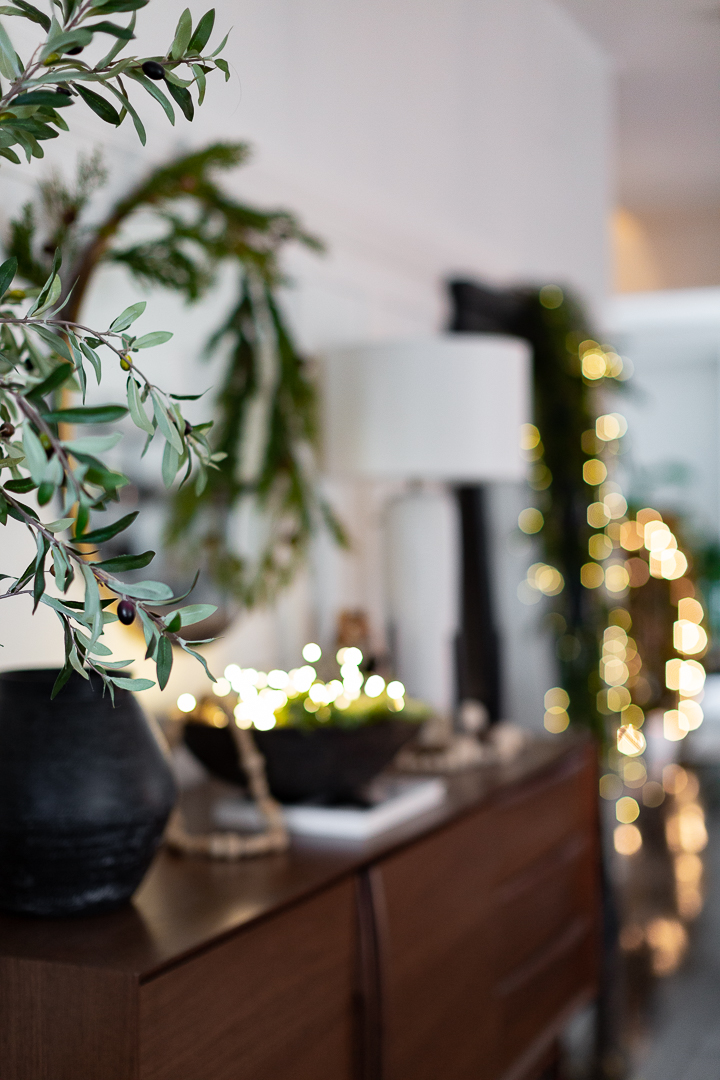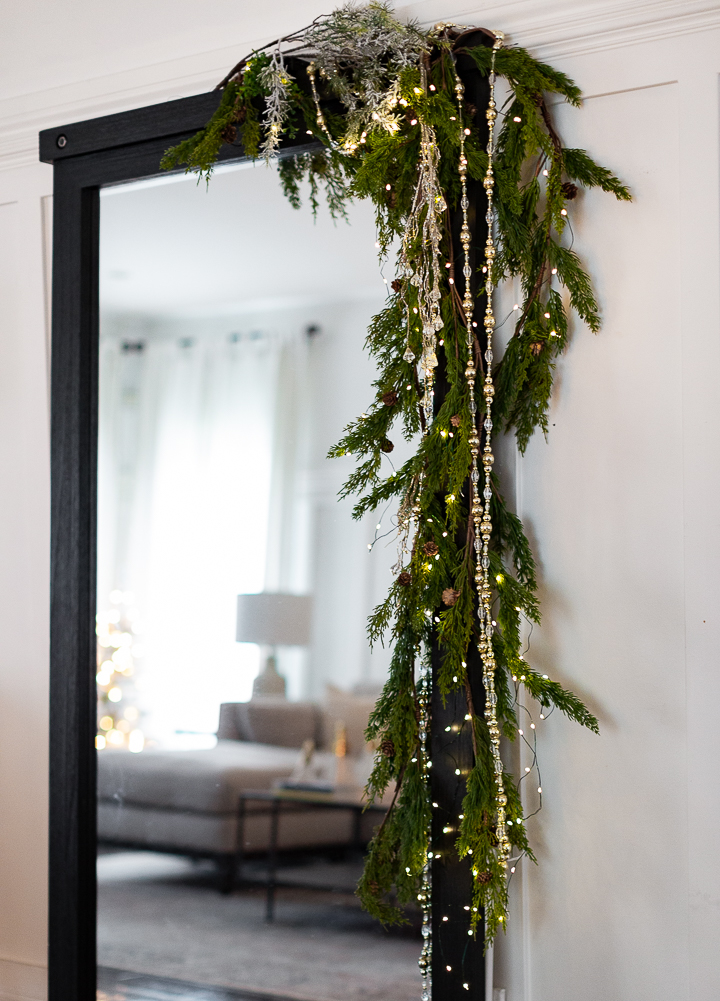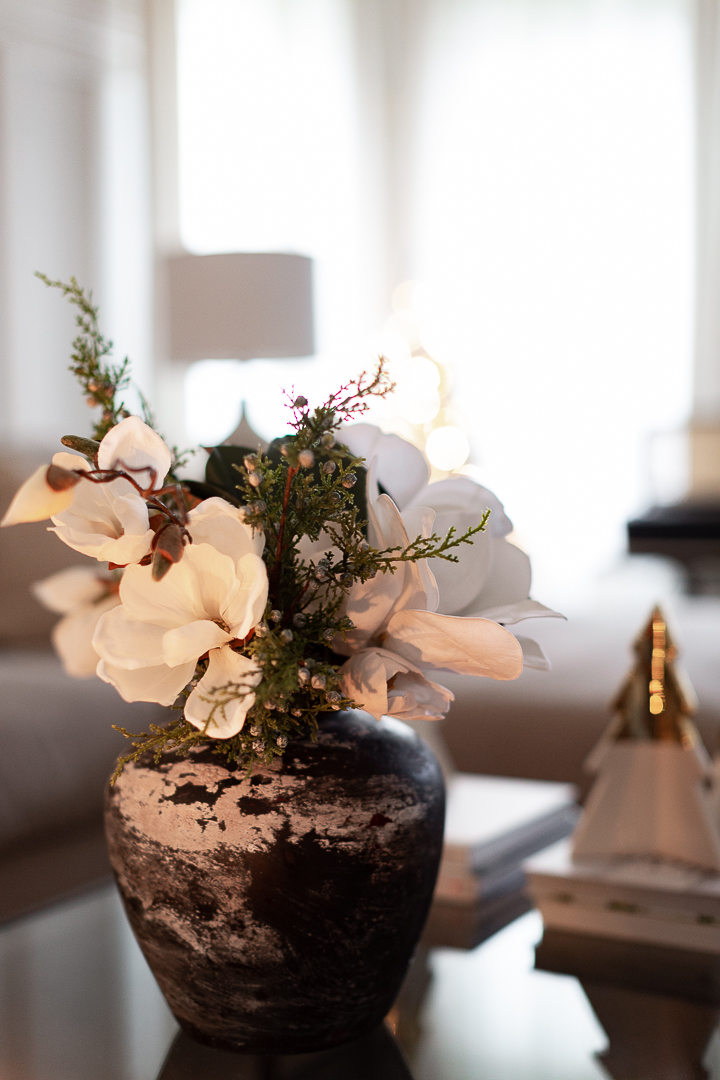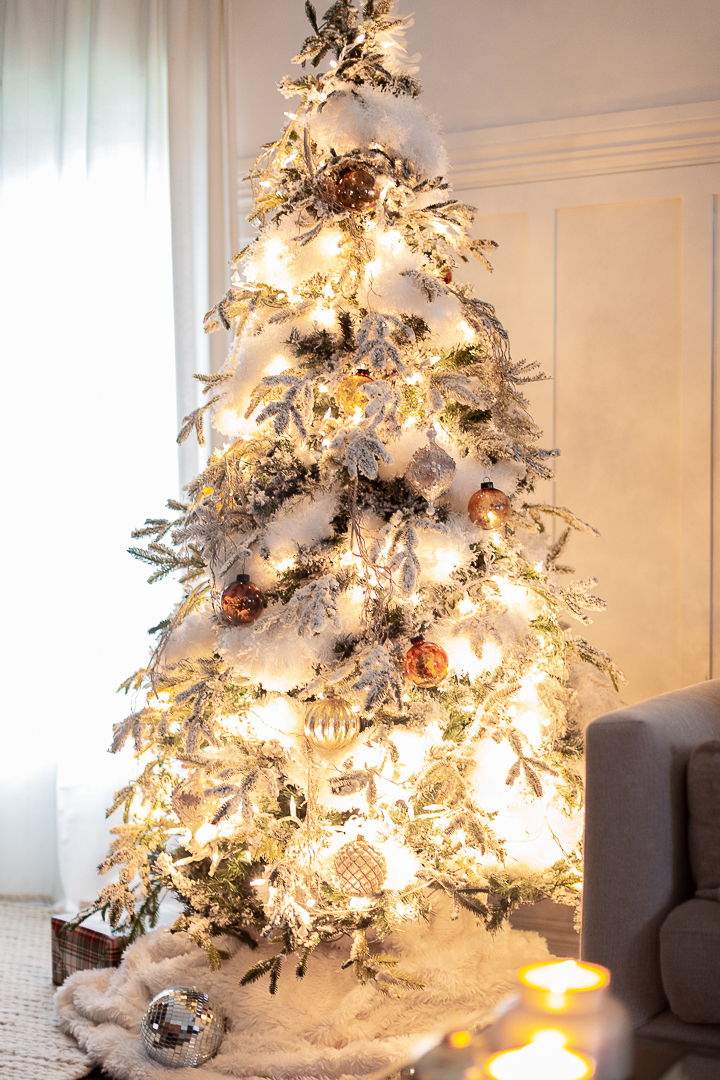 I didn't put many ornaments on the tree. I was actually not going to put any at all but the amber glass looks nice.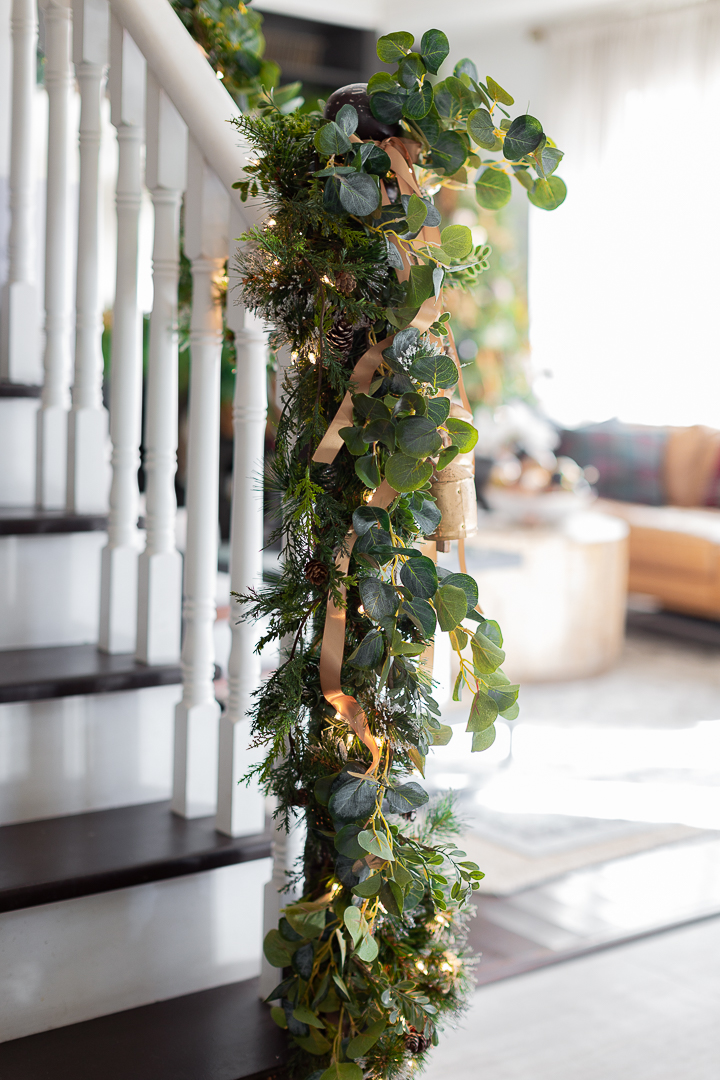 The banister this year is similar to last. I didn't want to buy new garland this year.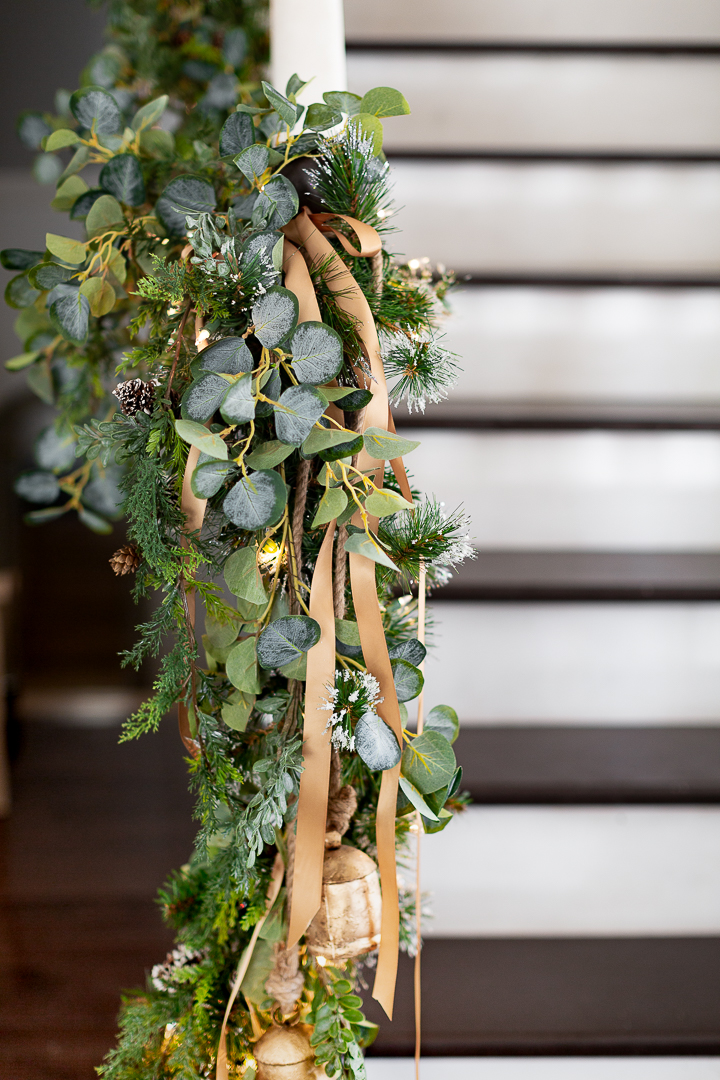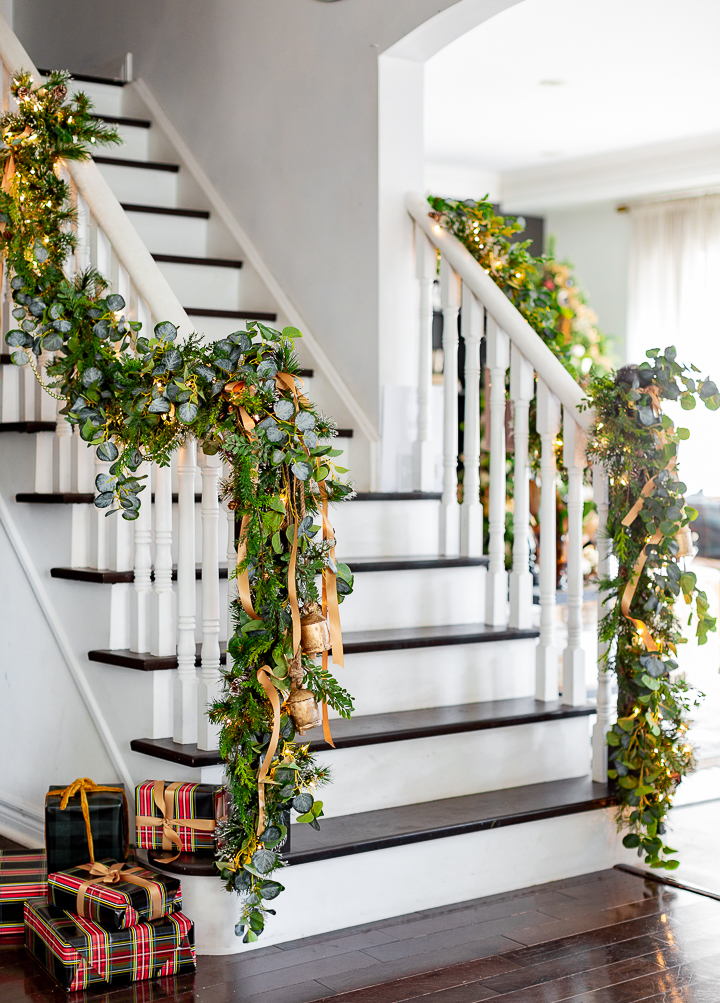 I changed it a little bit and I think it looks nice.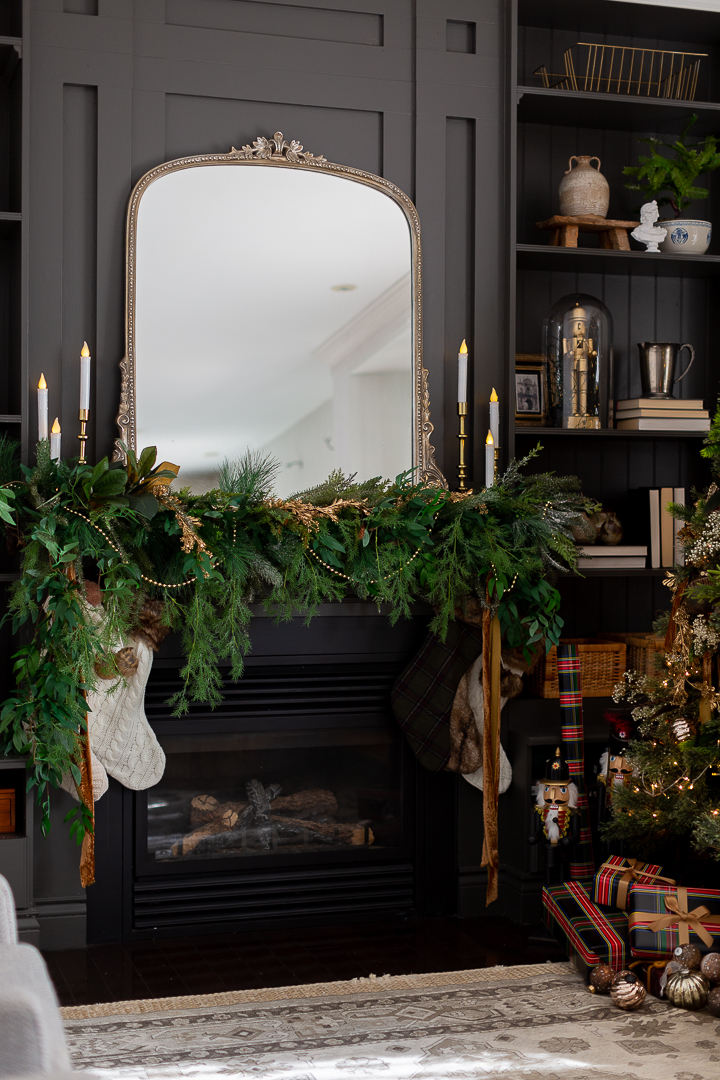 I shared more of my mantel HERE.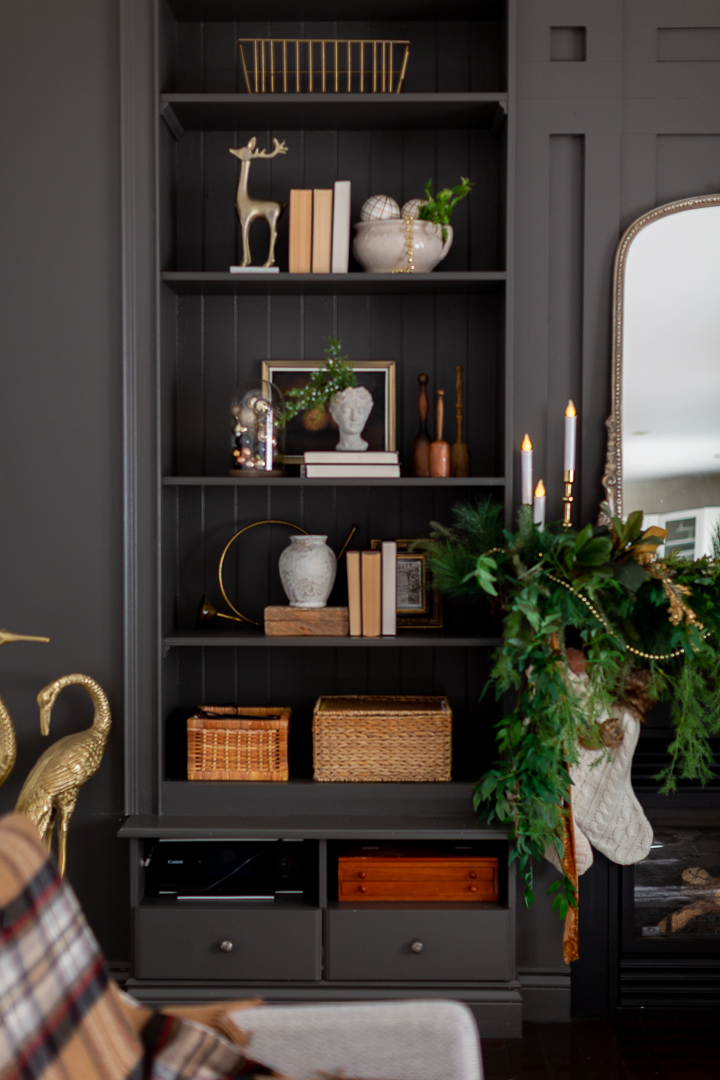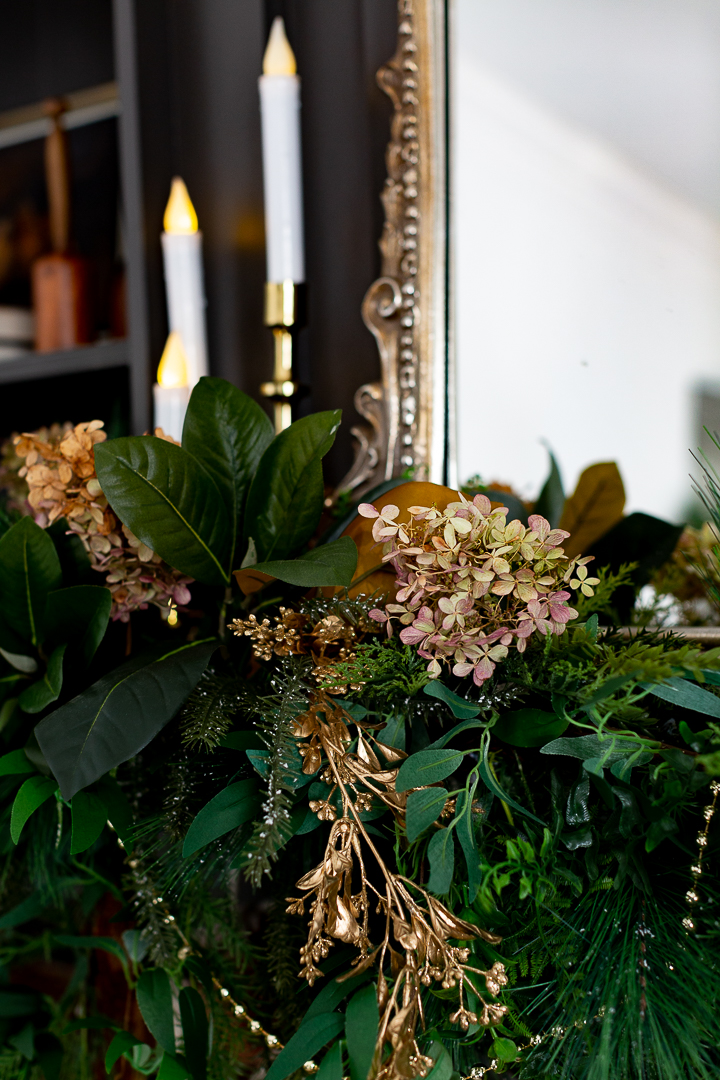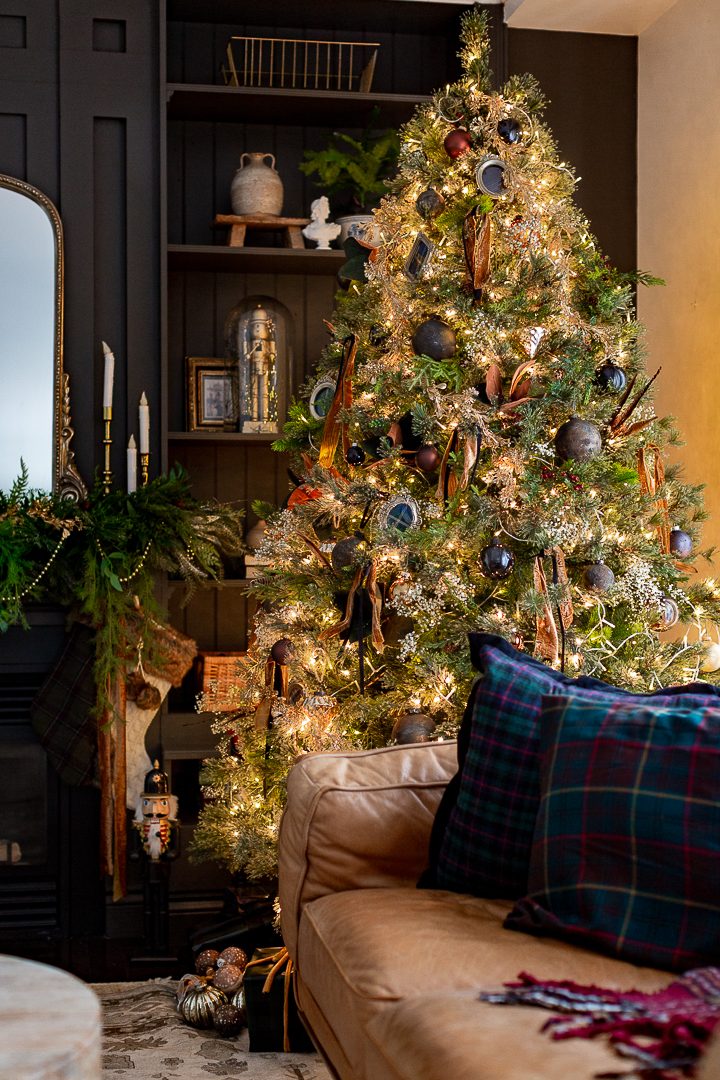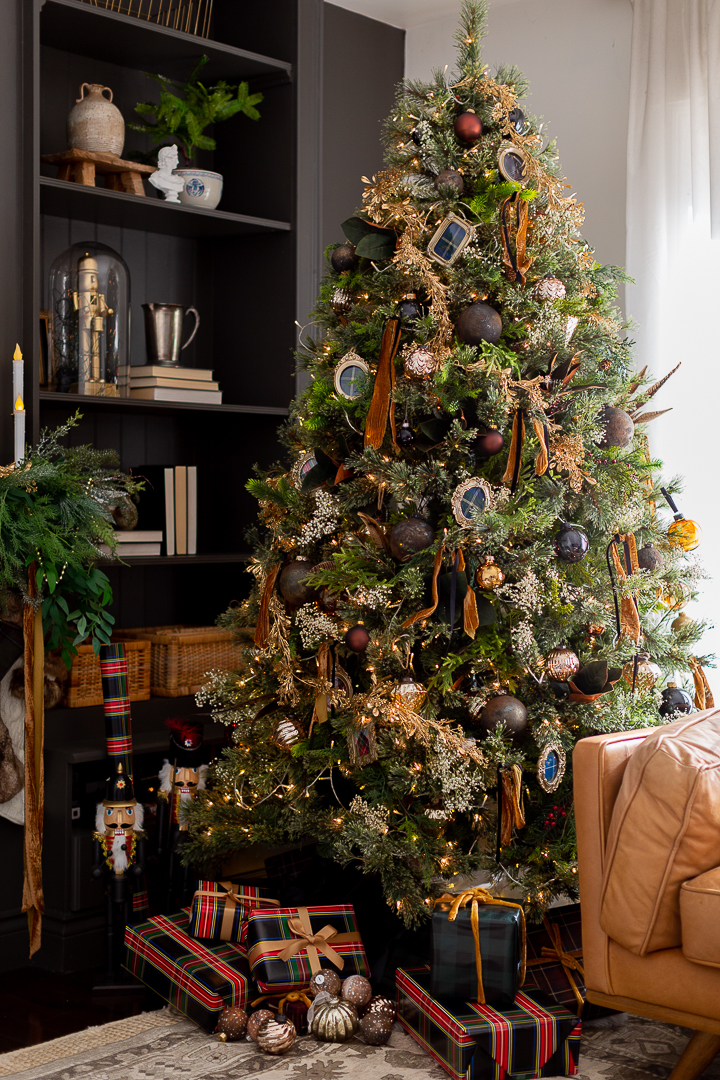 And the tree this year HERE.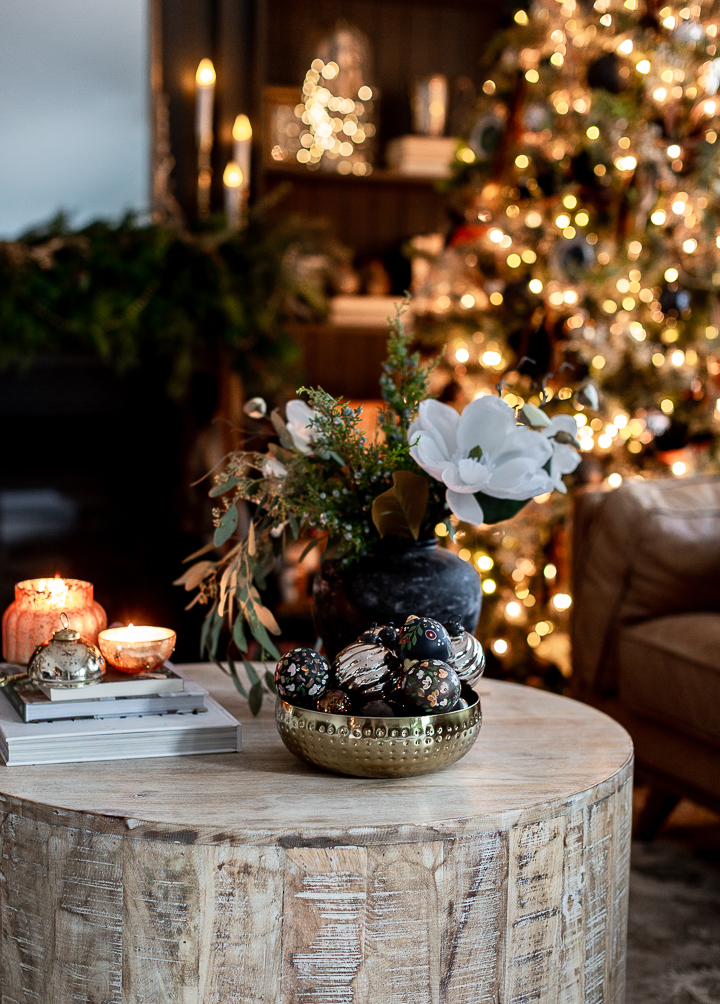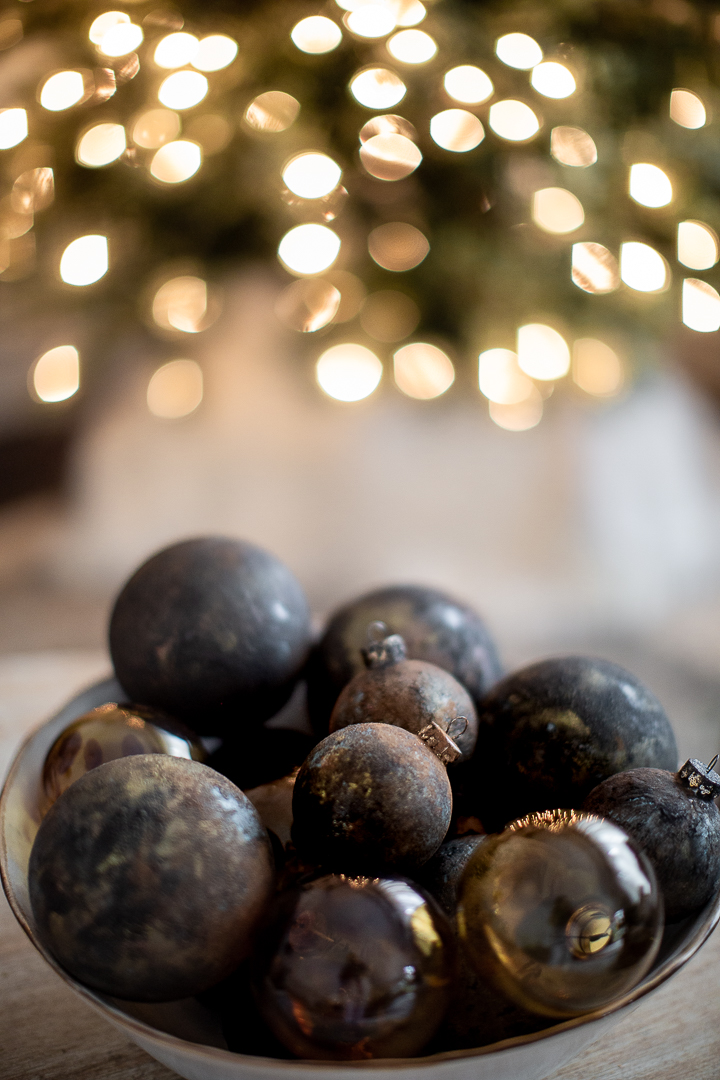 I also shared how I made THESE 
Next stop is my friend Danielle's home. She has the most beautiful house near the water and you're going to love it !