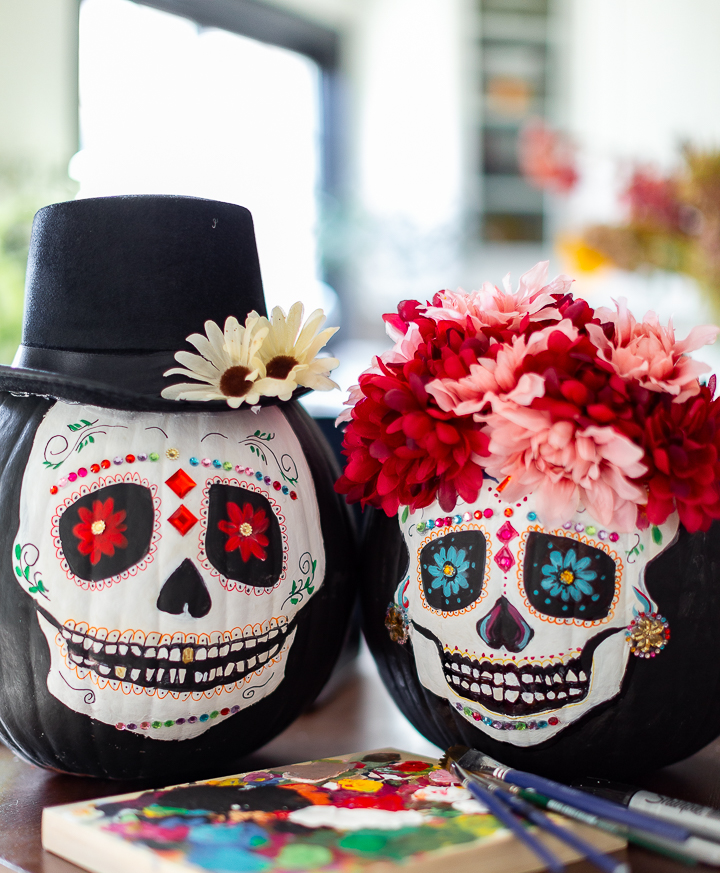 Hello friends. I hope you're well. I wanted to pop by quickly and share with you these cute sugar skull painted pumpkins I painted the other day.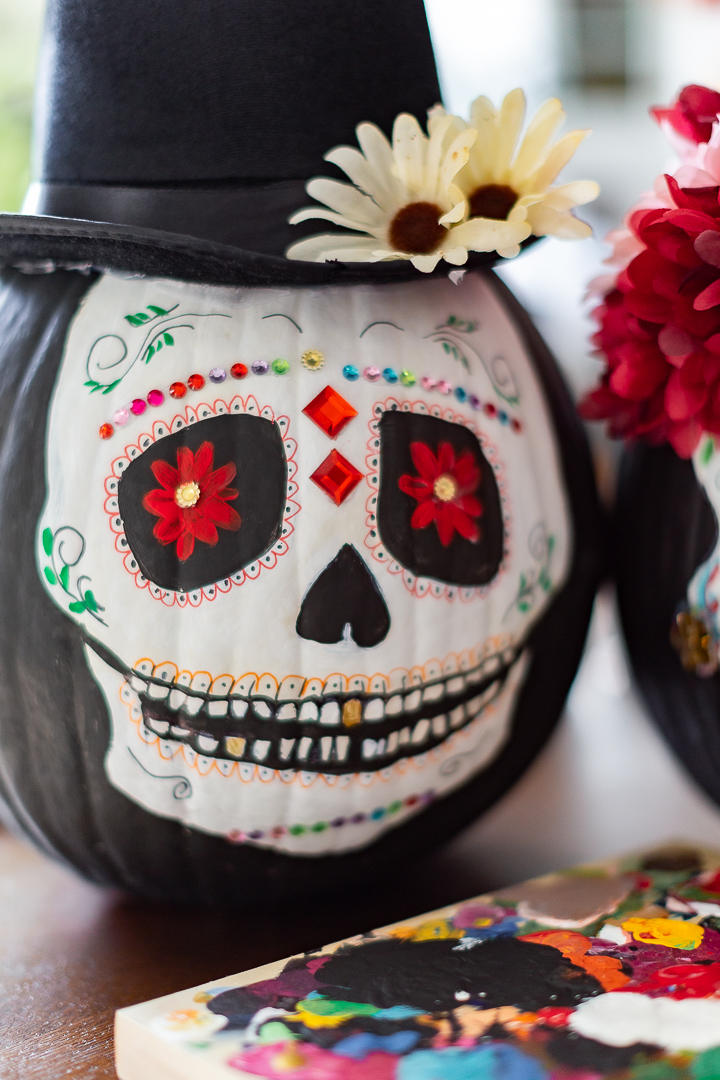 I don't really decorate for Halloween but I thought these were fun to add to our porch for a little whimsy. These fine gentlemen has a top hat from the Dollar Store and some 'golden teeth'.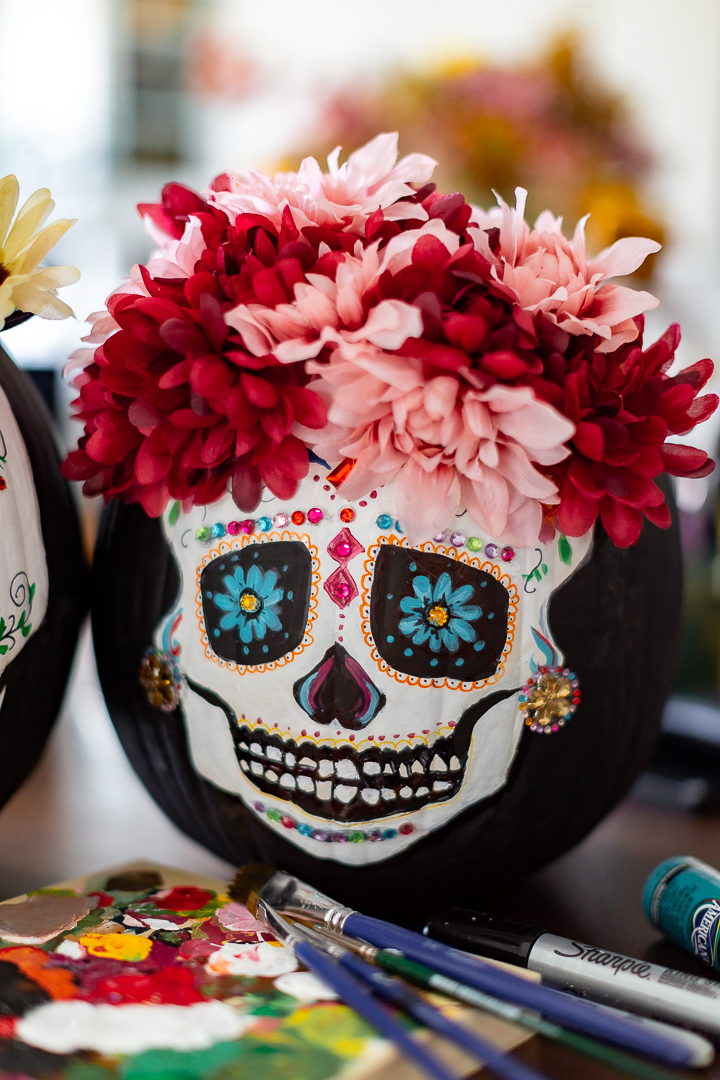 This sweet lady has her jewels and a pretty floral crown.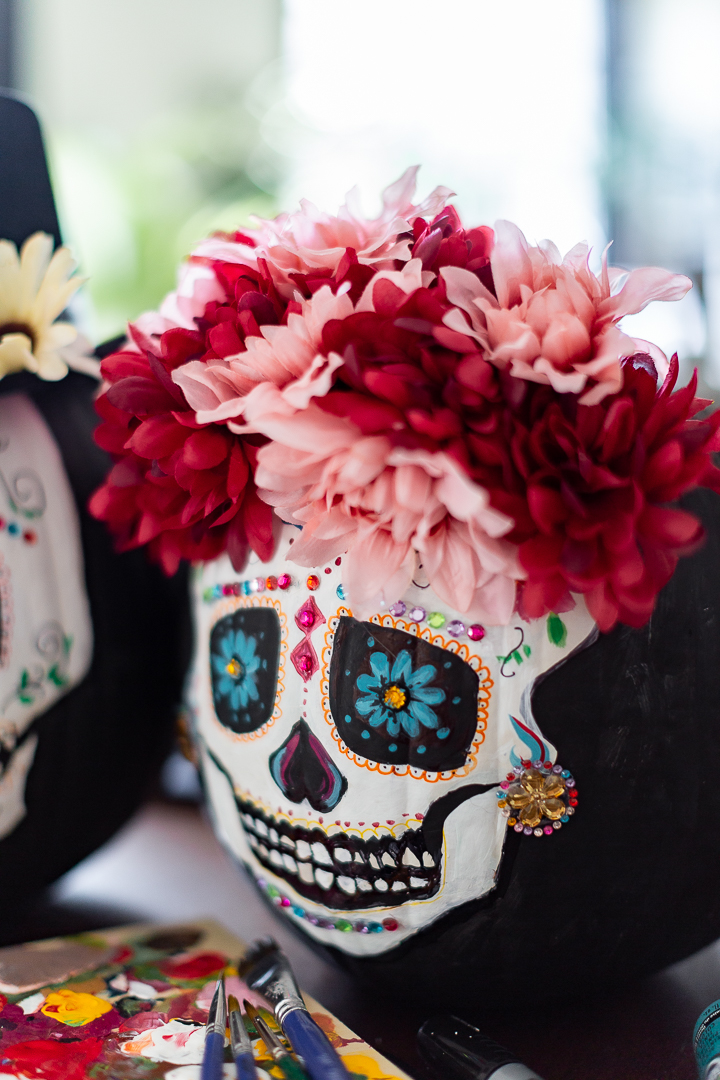 I used regular acrylic paint which you can spray with sealant for a longer lasting pumpkin.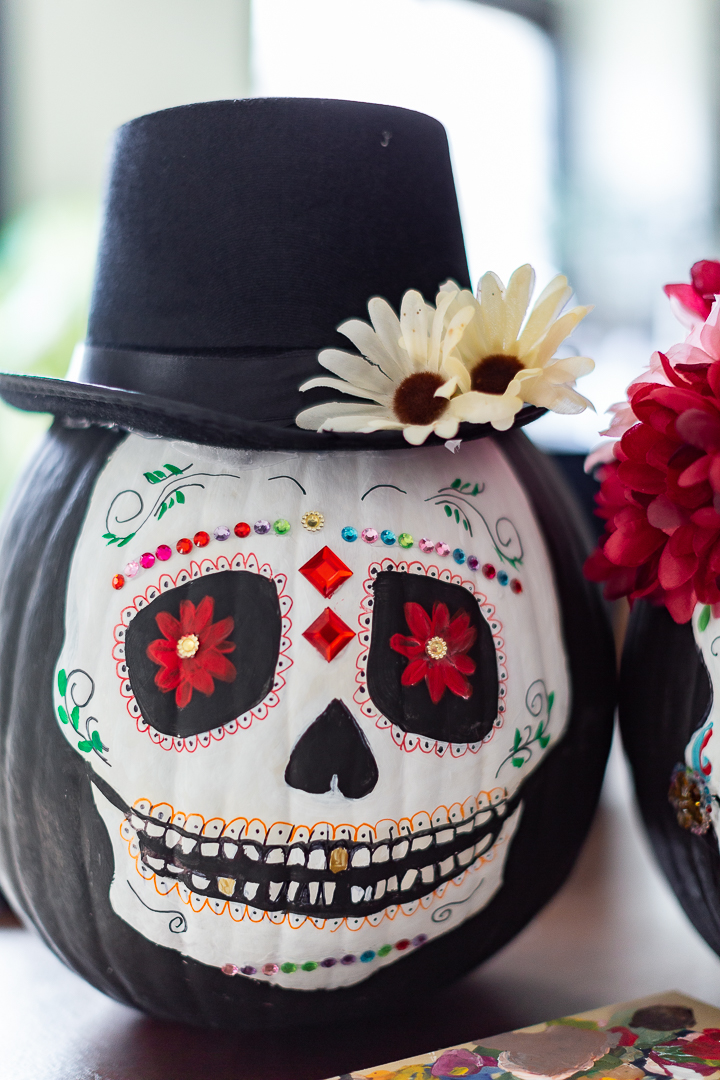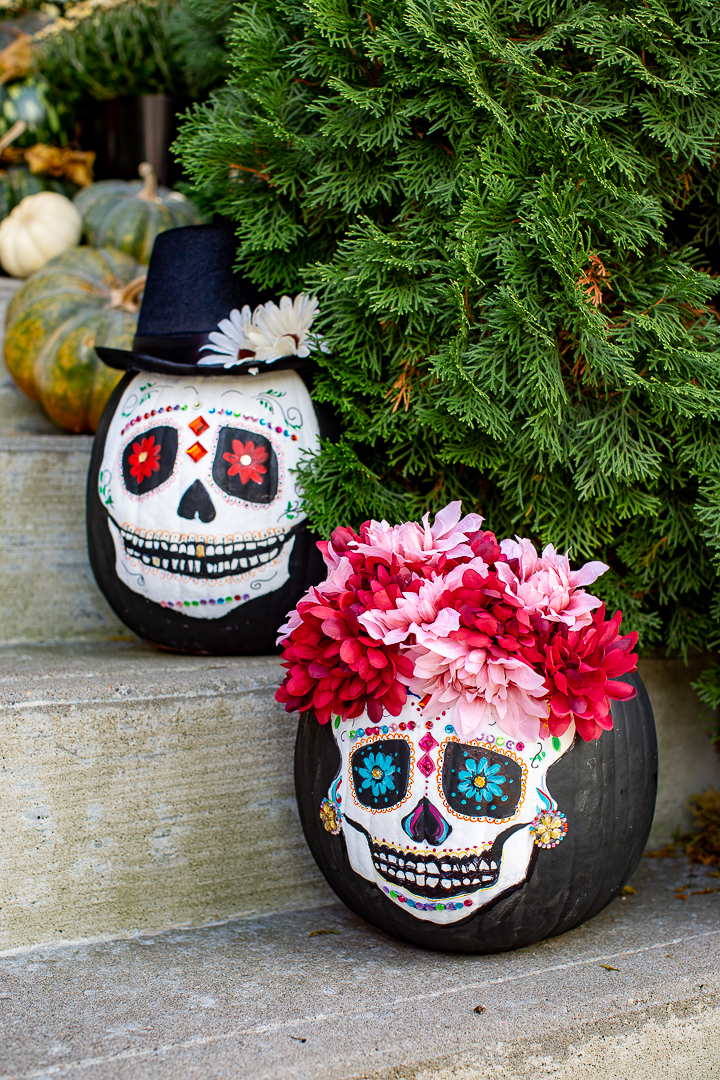 These are sitting outside and I'm curious to see how they hold up to the rain.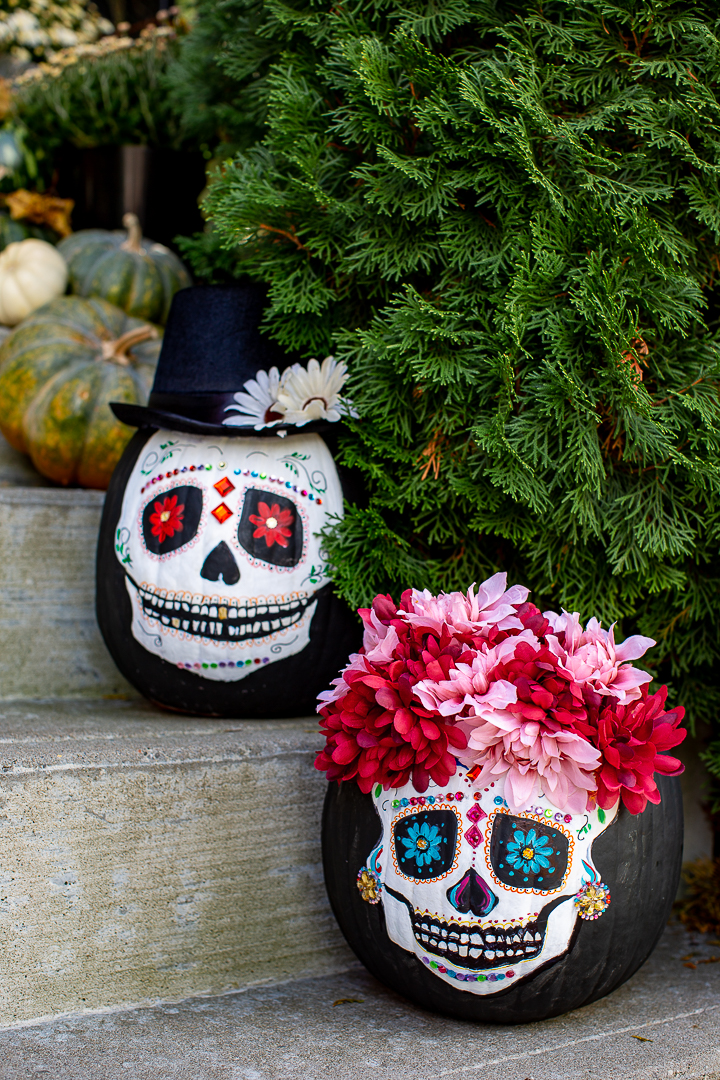 I have painted other pumpkins before and they hold up pretty well overall.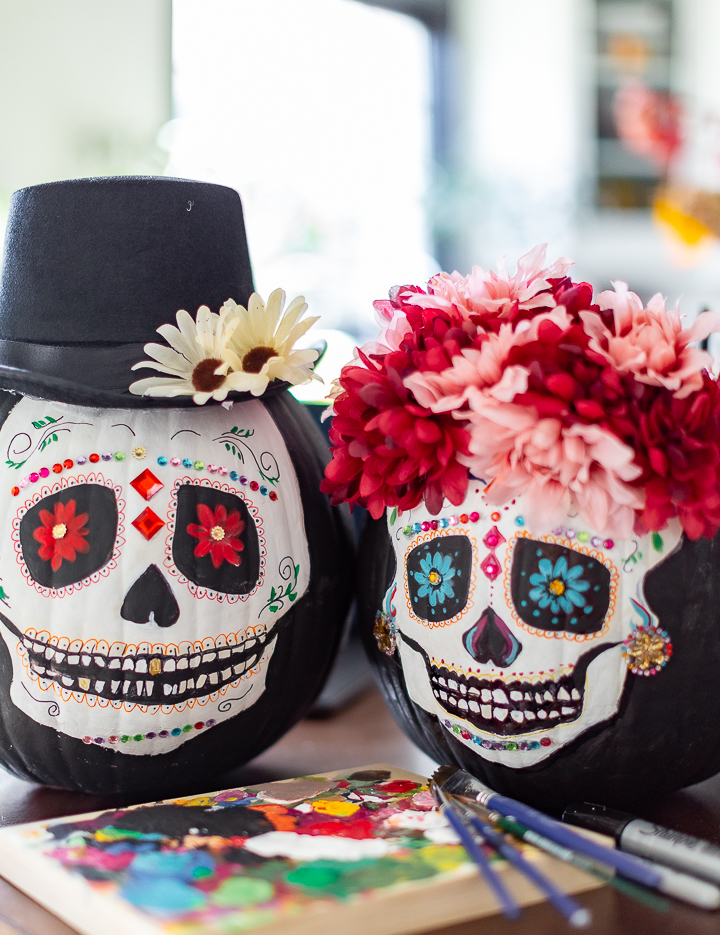 That's it for now. I hope you have a fabulous week. Thank you so much for stopping by.
Much love,
Lucy