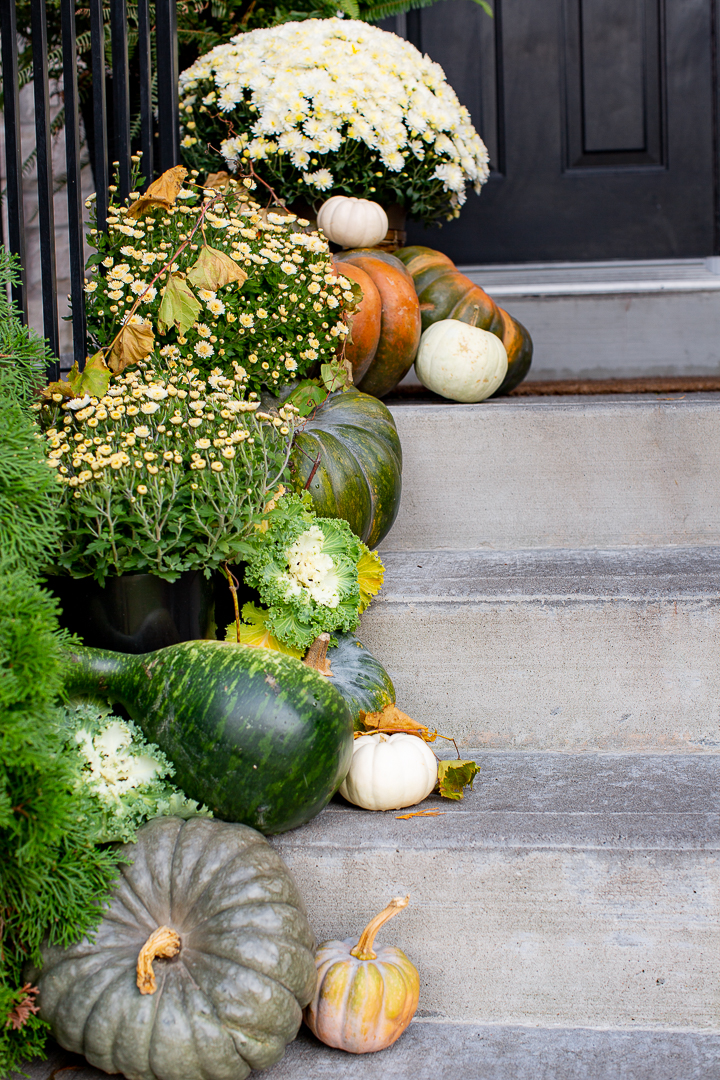 Hey friends. I hope you're doing well. It's been a rainy and gloomy fall day but I enjoy these quiet fall days. We went to the nursery a couple of weeks ago and got some fairy tale pumpkins to set up our fall porch.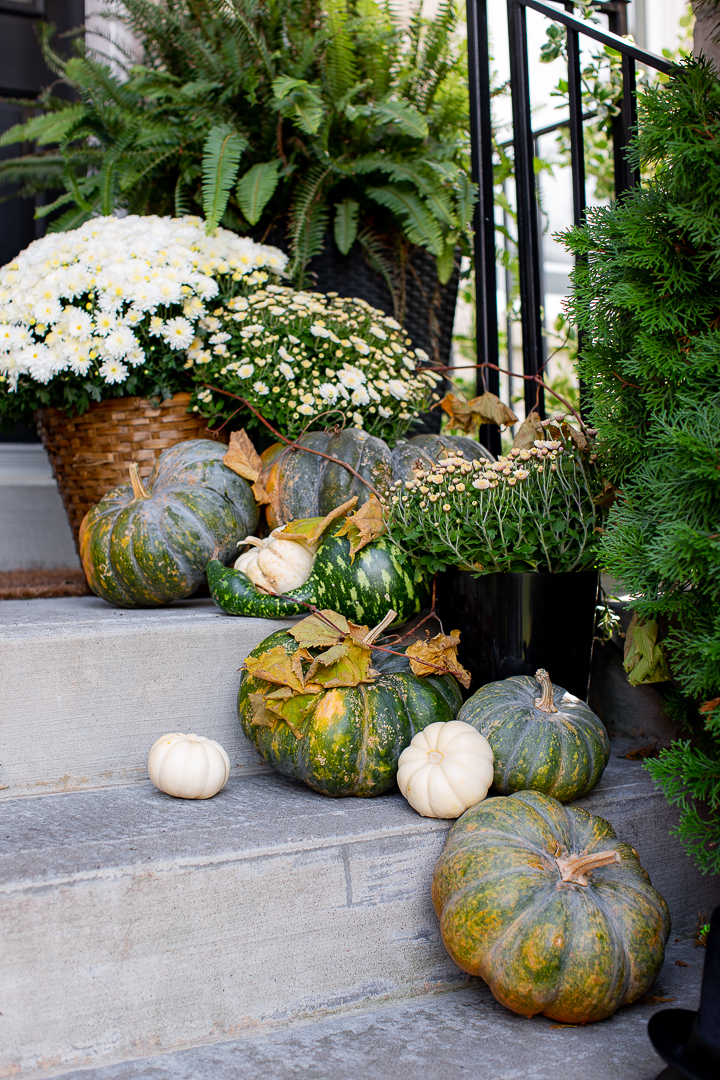 I decided to use more neutral tones this year…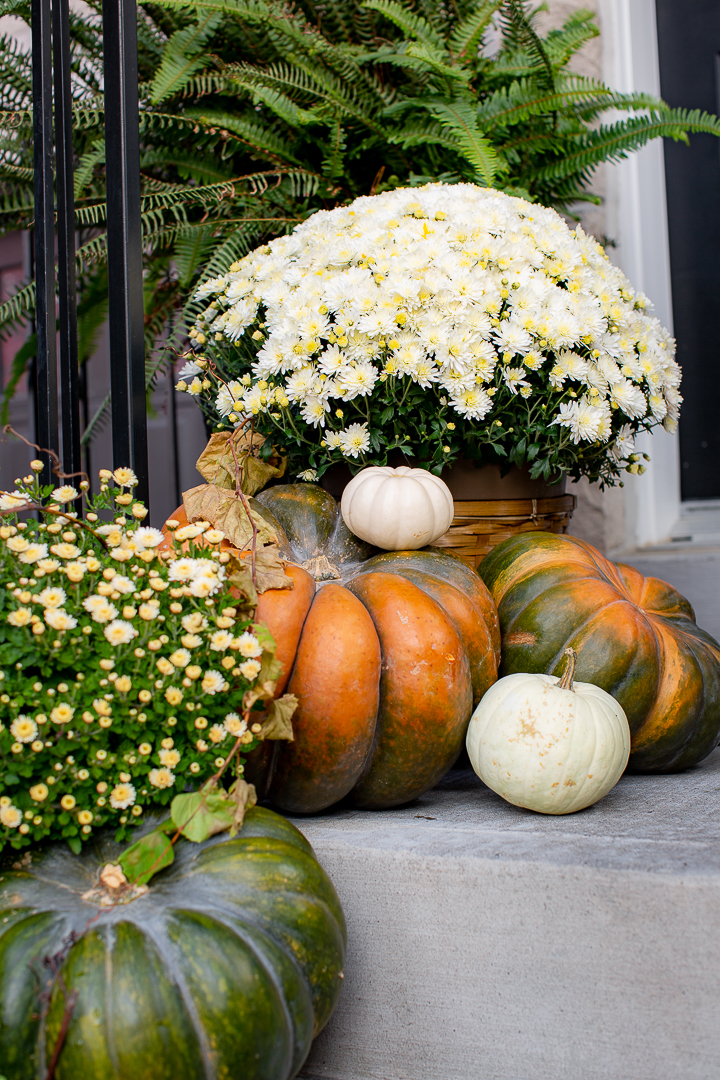 Some pretty white mums to tie in with the white little pumpkins.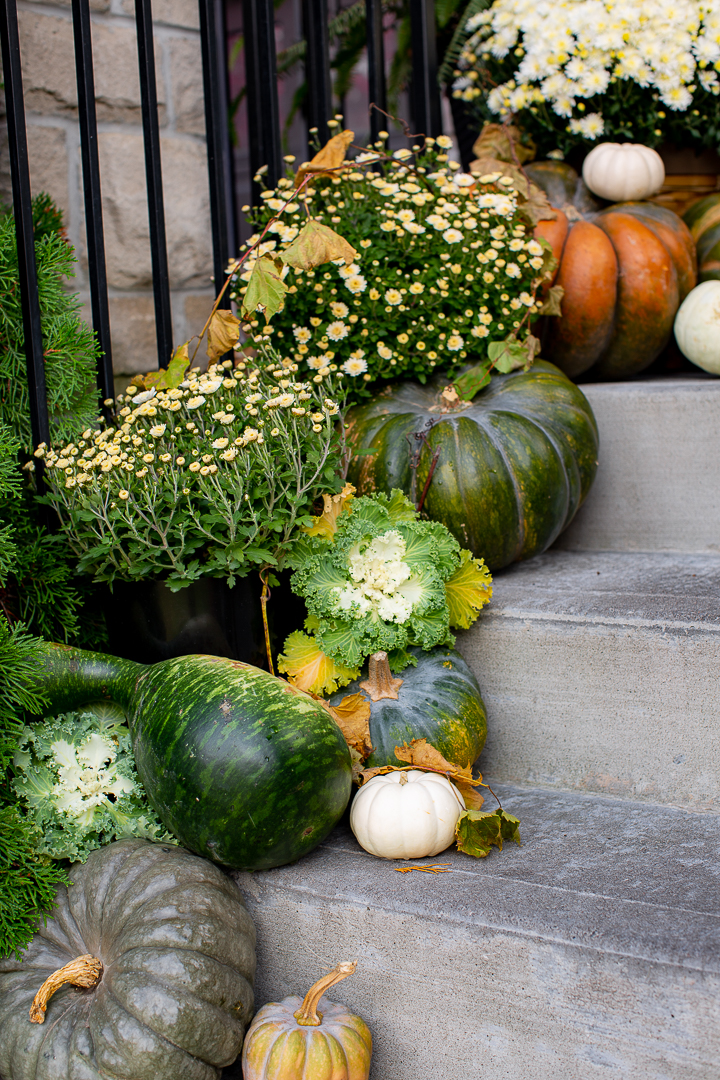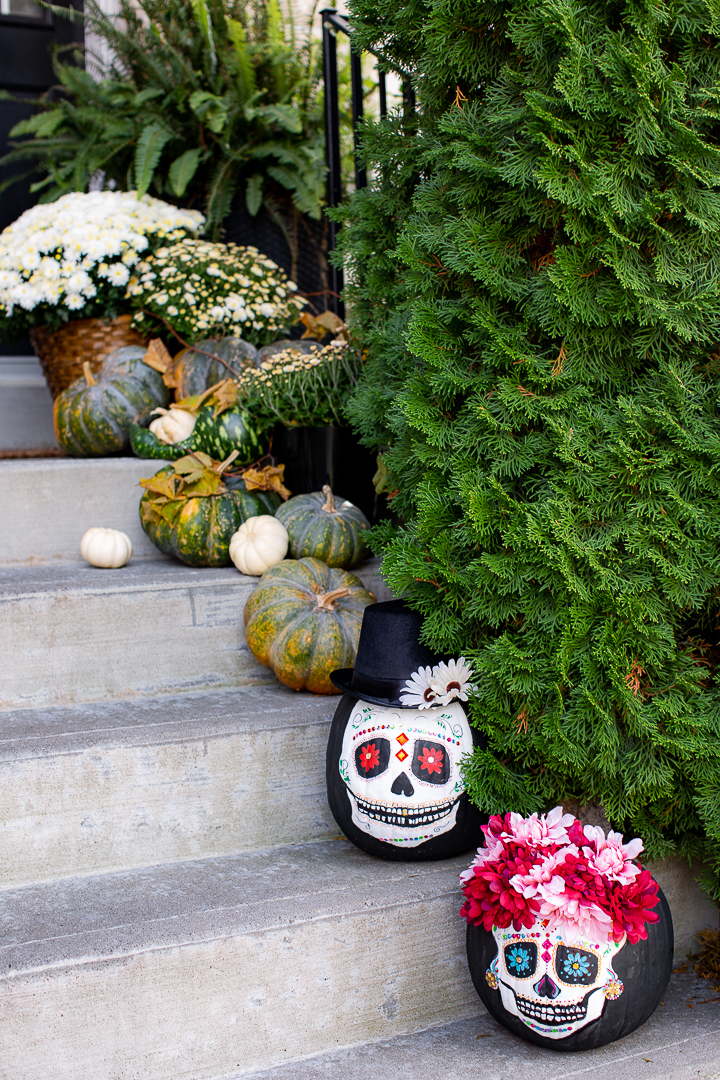 I shared these fun sugar skull painted pumpkins yesterday. HERE.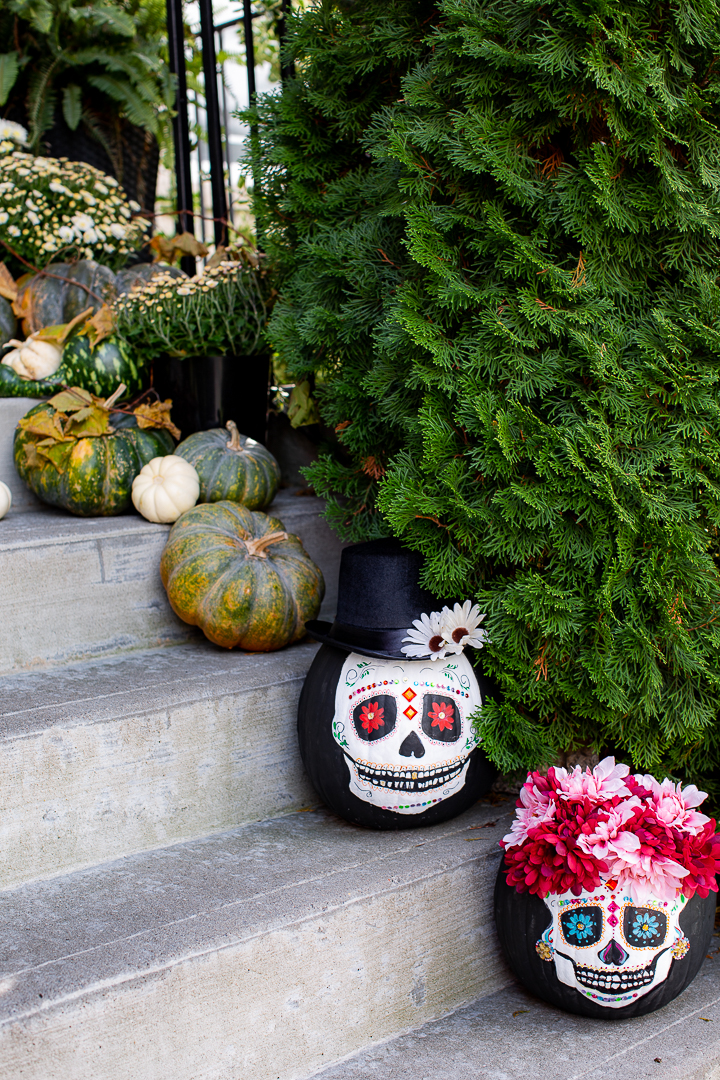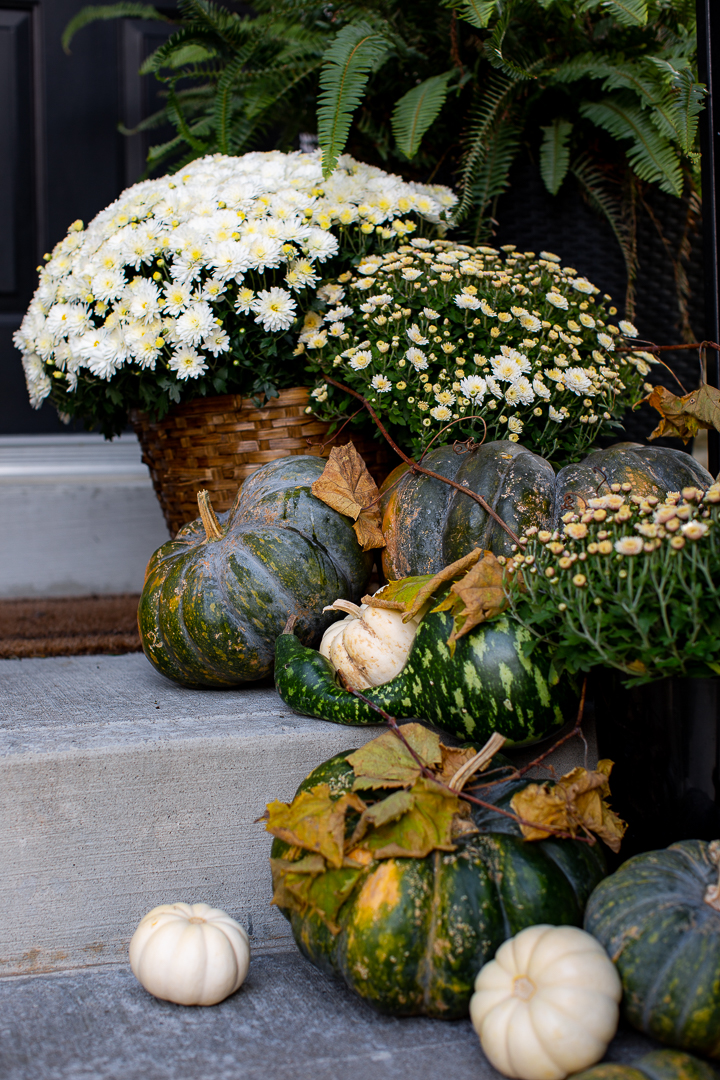 I added some grape vines just to add a little more texture…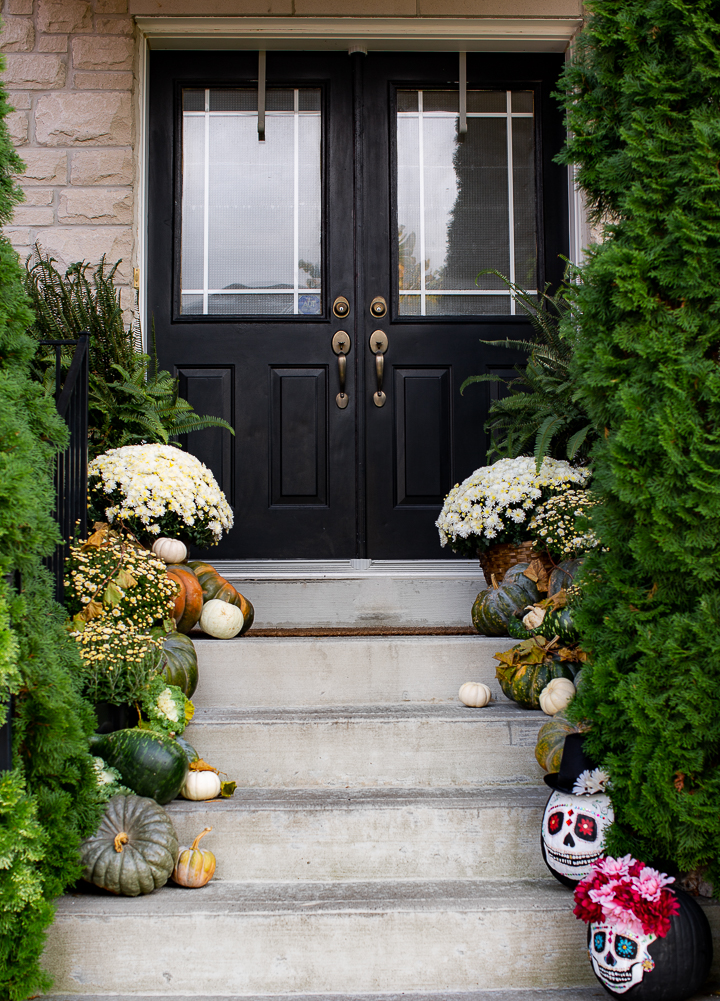 Our stairs really do need a makeover. They're looking pretty tired and I think our cedar trees might need a little trim as well.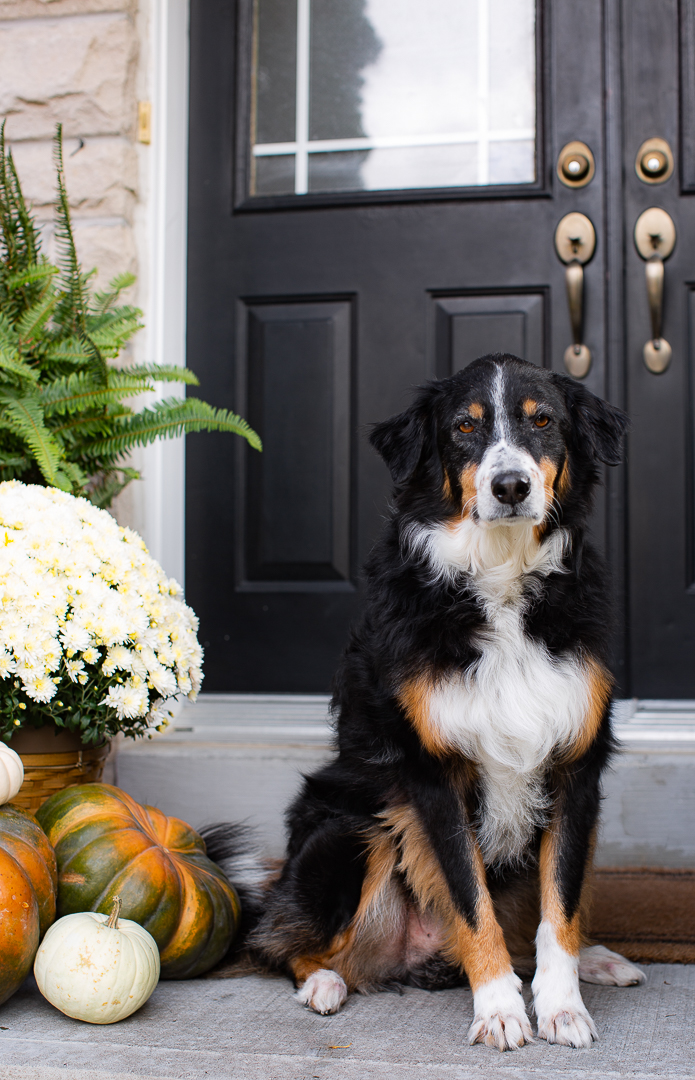 Speaking of tired, my sweet Brody is 10 already and this sweet boy is starting to slow down.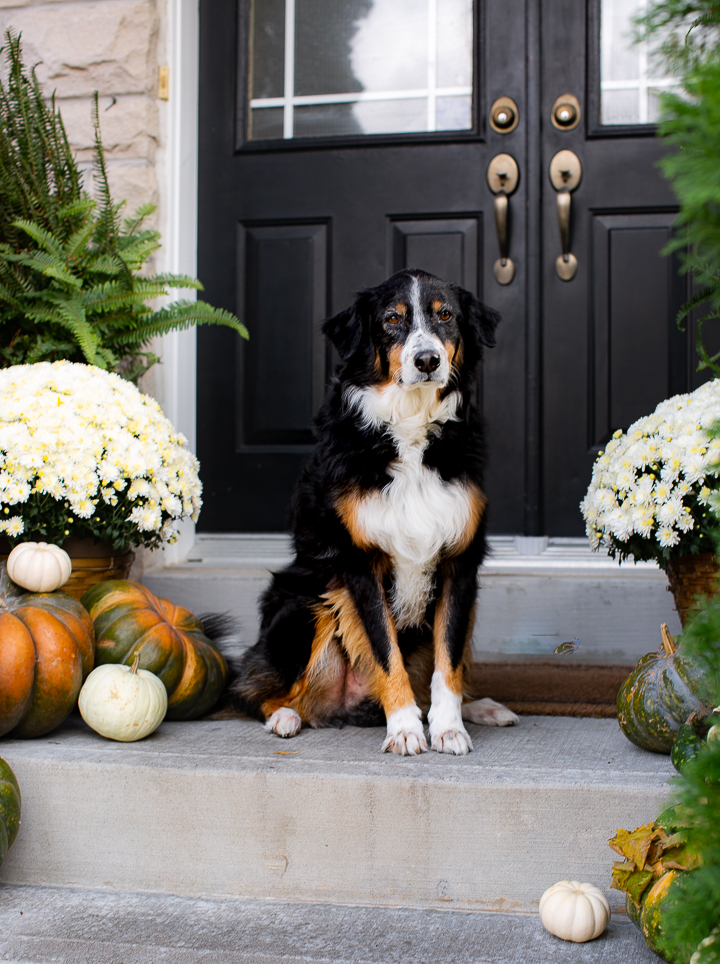 You can see the white hair around his eyes. My sweet boy. He also has the equivalent of an ACL tear and though he can walk on it fine,
it flares up if he decides to run. He's taking some pills the doctor prescribed and is being fir for a brace.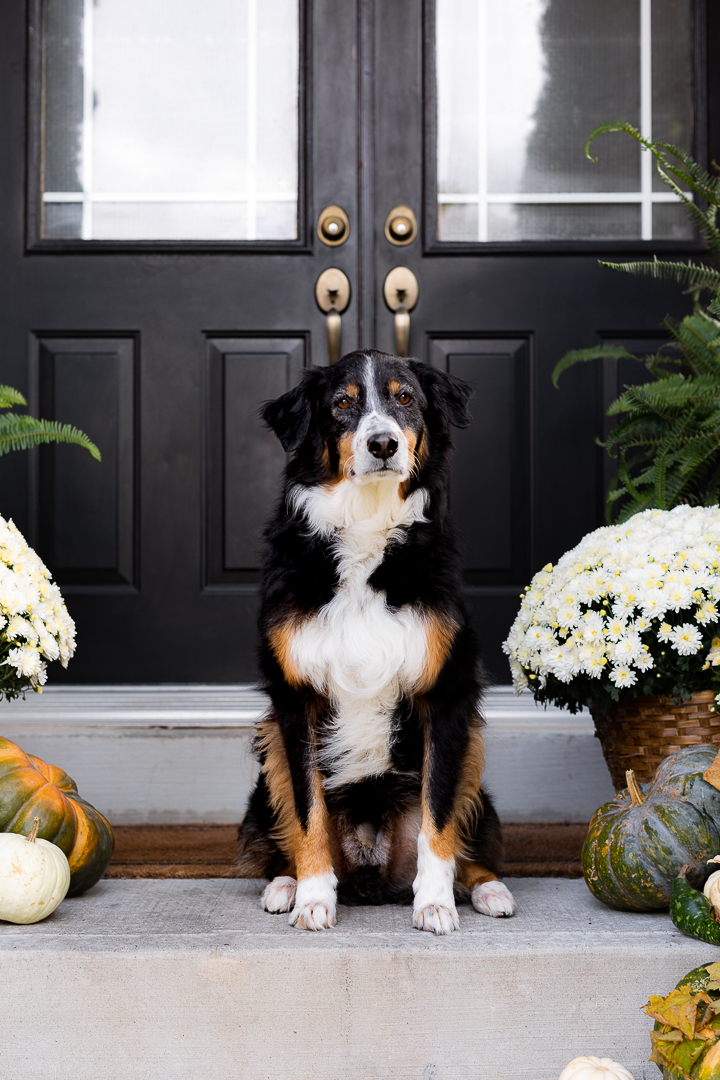 Thankfully, ACL tears on dogs don't often need surgery and hopefully with a little TLC, he'll fully recover. 
Well that's it for now. I hope you have a wonderful rest of your week. I will be heading to Washington DC next week. Follow me on INSTAGRAM
and come along with me…:)
Thank you so much for stopping by today.
Much love,
Lucy