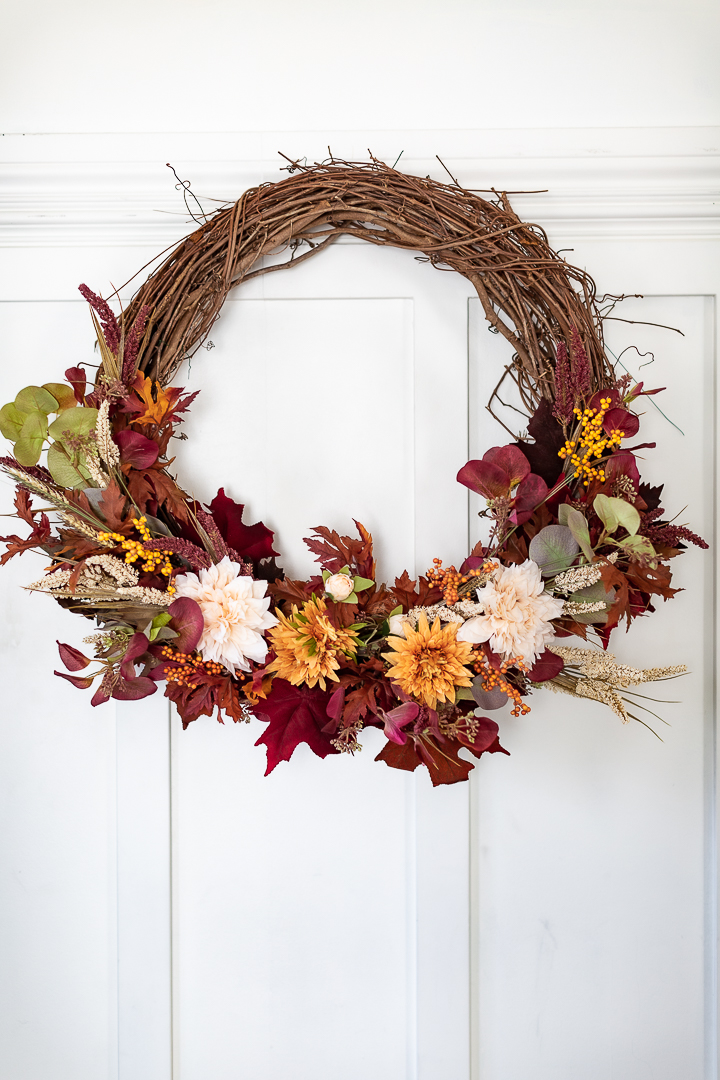 Hi friends. Happy Thursday. I hope you've had a great week so far. As I sit here and type this, I have the glow of my Christmas tree behind me. Yes, you heard that right, I'm starting my Christmas decorating but I can't share until November but if you want to get some sneak peeks follow me on INSTAGRAM. But for now, I want to share this Fall Wreath DIY along with several other beautiful wreaths by my friends at the end of this post.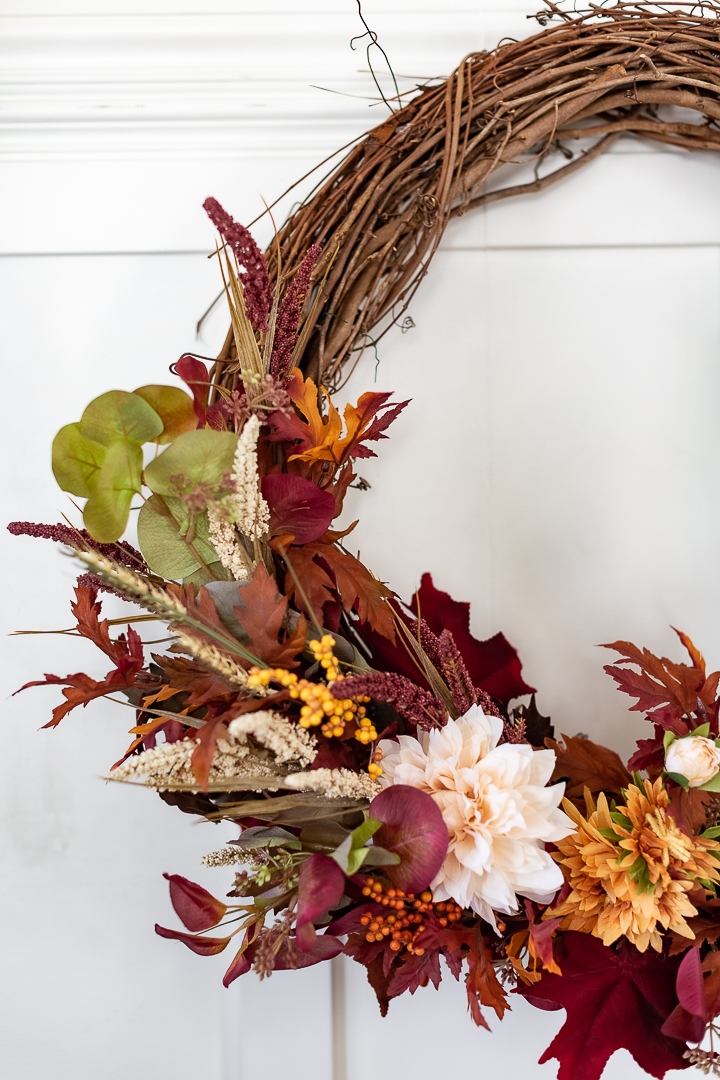 You won't believe this but I made this wreath using florals from Dollarama. They have really stepped up their floral game.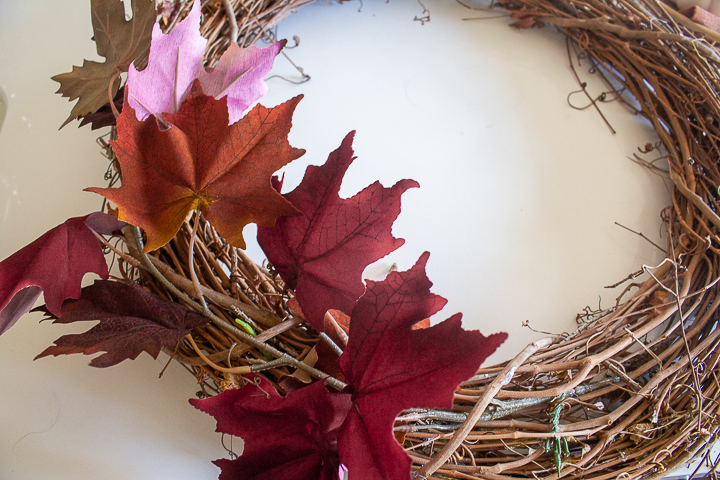 Here are some photos of the process, but you can watch
THIS video
to get an idea on how I put my wreaths together.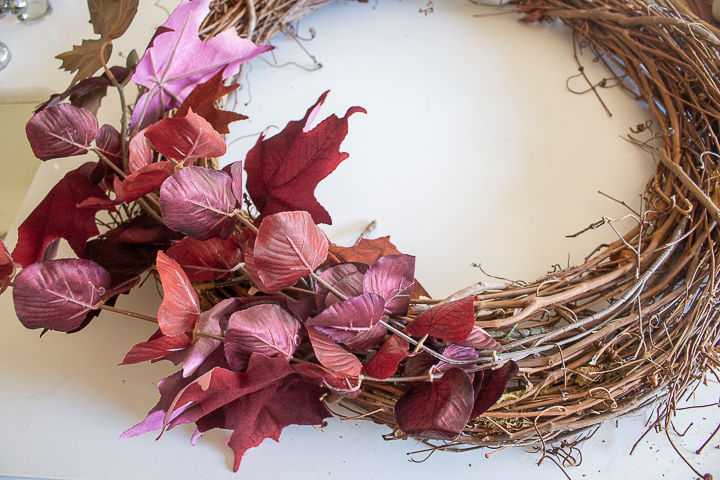 I start by placing the larger foliage on one side and replicating it on the other side.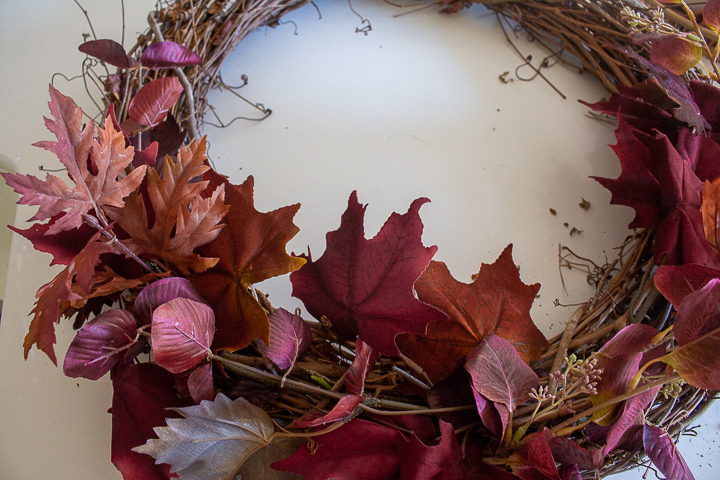 I then start to fill with the smaller leaves…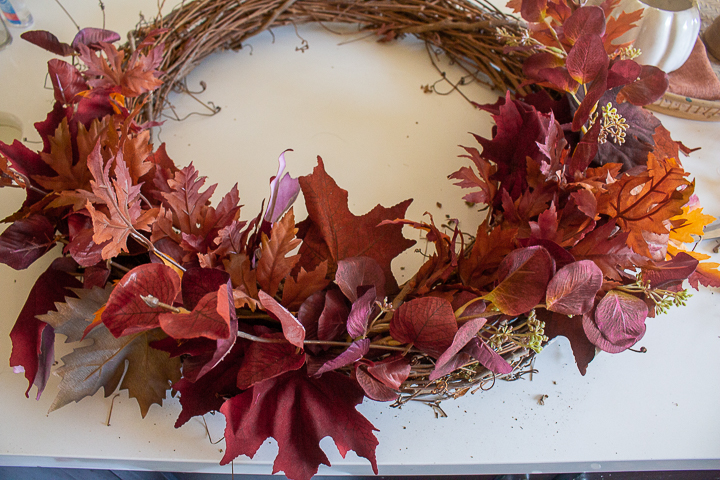 And again doing the same on the other side…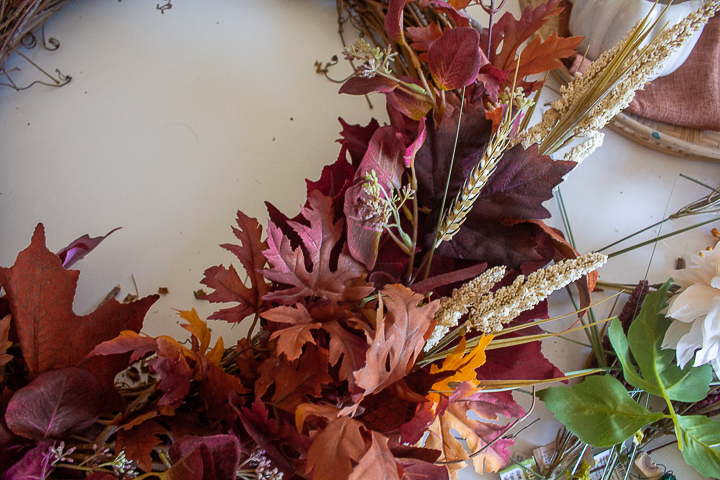 I added some lighter picks…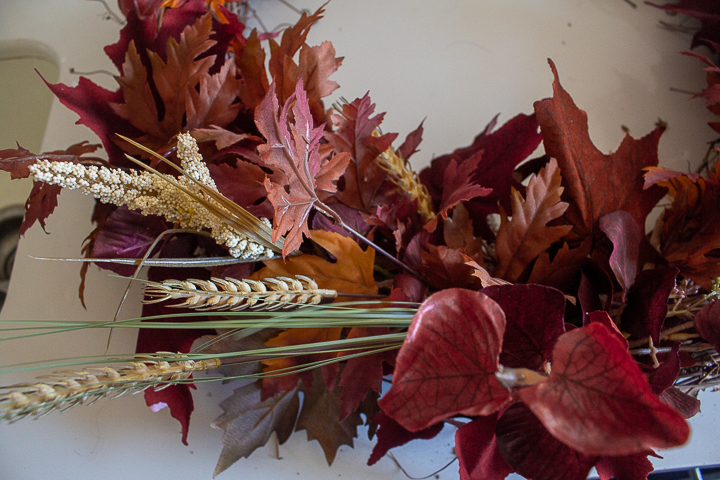 And some plastic wheat picks…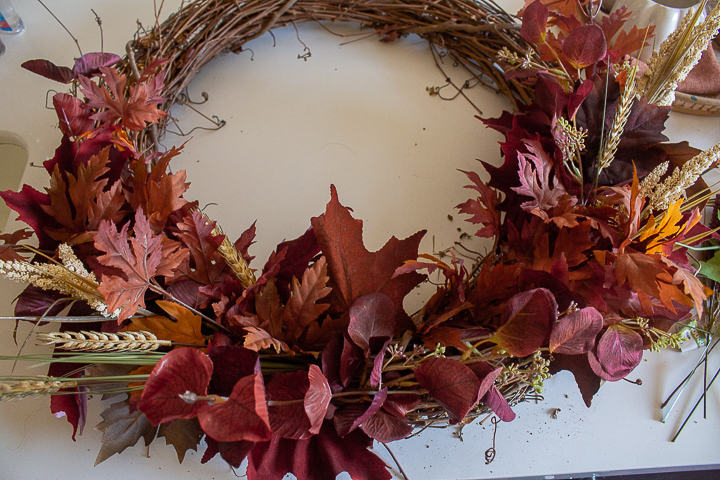 You can see how I've mirrored both sides…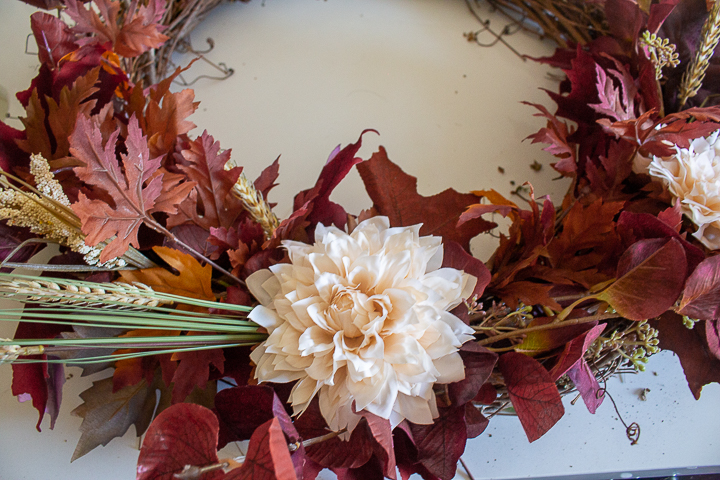 I then add my flowers. These Dhalias are so pretty. I can't believe they're from the Dollar Store.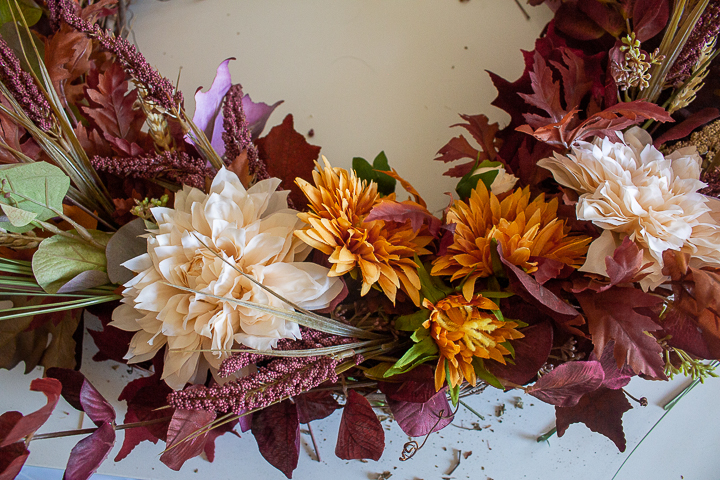 I then added more flowers in the center and some pretty burgundy picks…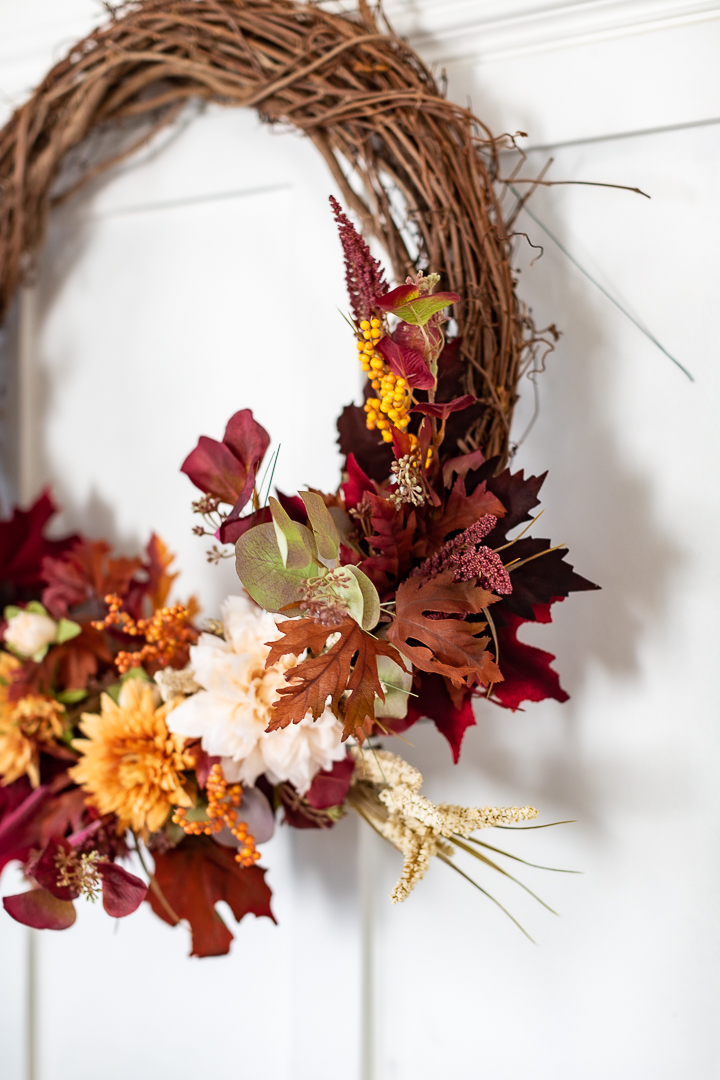 The point is to make it symmetrical and nice and full.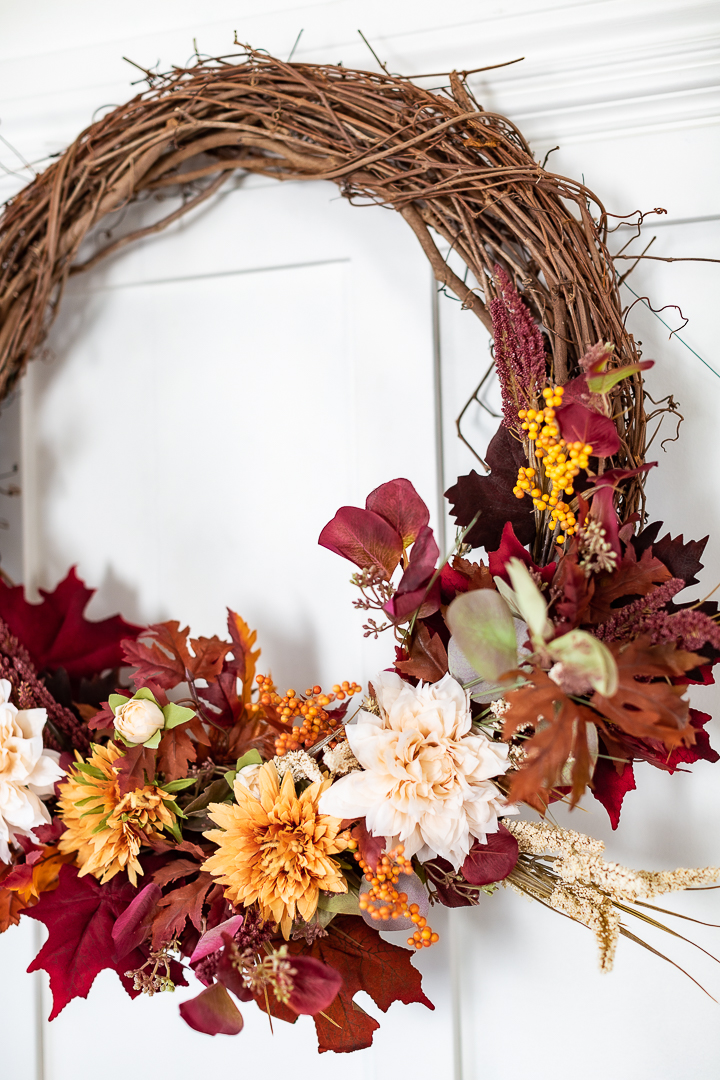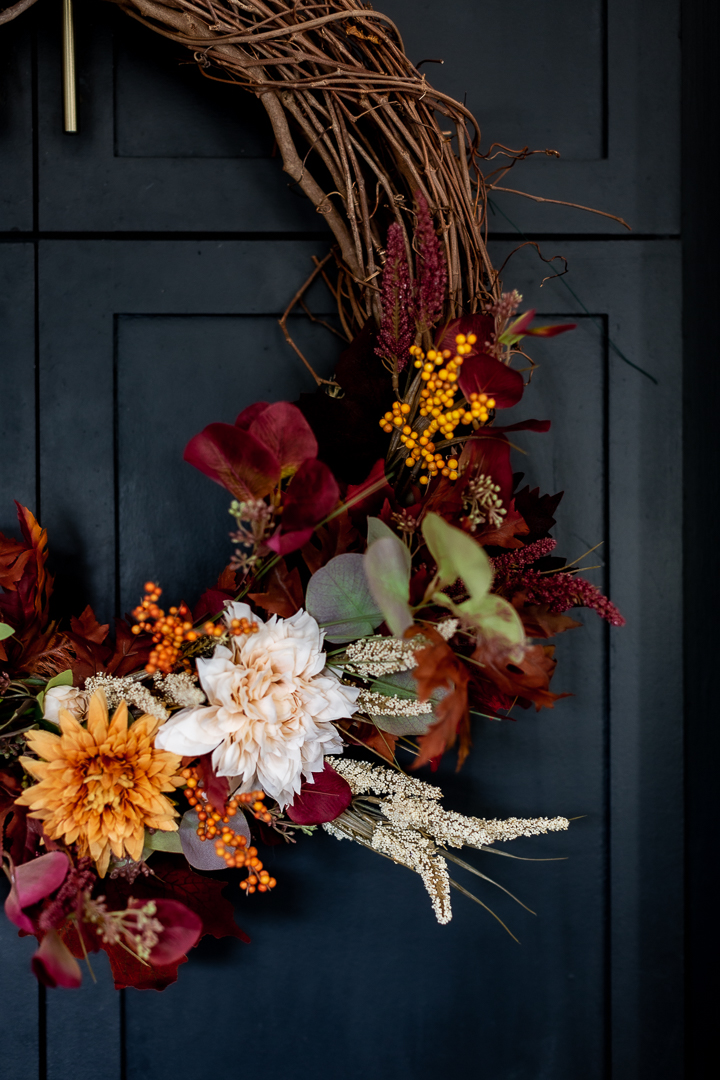 I love how it turned out and I think it's going to look great on my front door.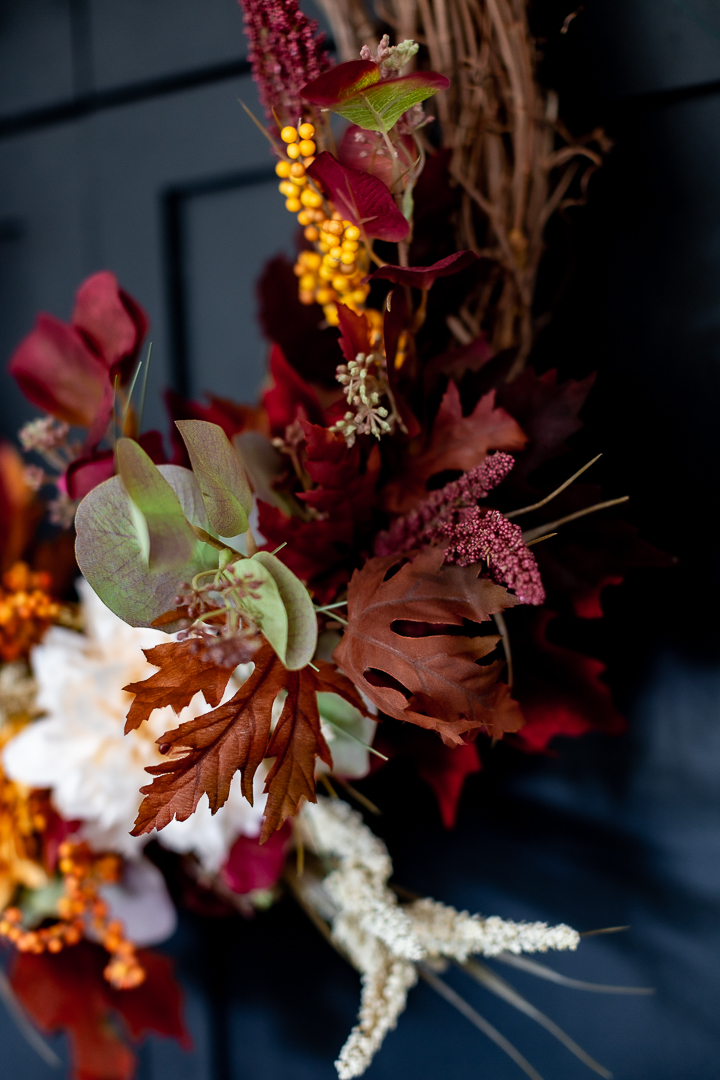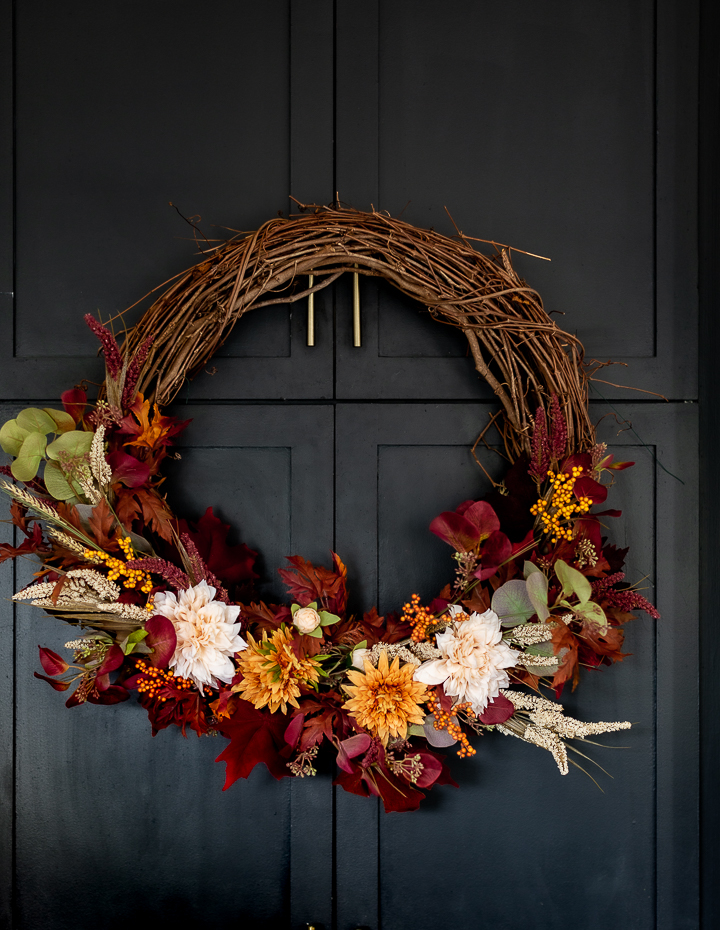 Thank you so much for stopping by today. Please don't forget to visit my friends below. Much love, Lucy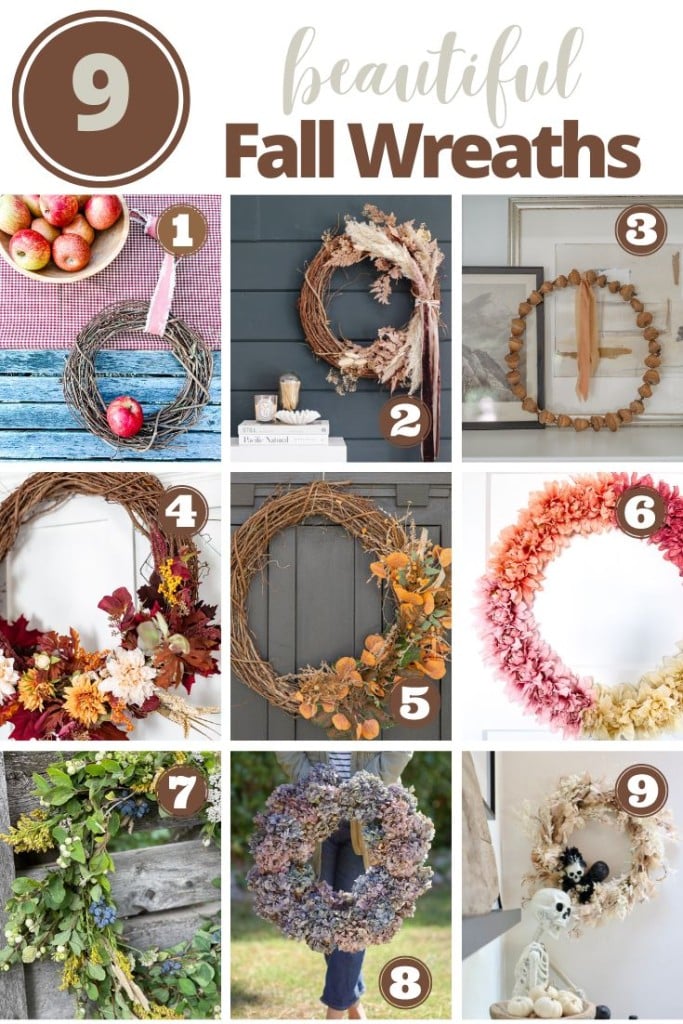 Blogger's Best Fall Wreaths