Hello friends. I hope you've had a great weekend. It's fall and it wasn't until this morning that the temperature felt a little cooler. Fall is my favourite time of year because it makes me feel creative and alive.  It's also when we enjoy the harvest and all the beautiful colors of nature.
Today I'll be making a flower arrangement using grocery store flowers which I hope you'll love.
Please make sure to check out the rest of the gorgeous arrangements and tablescapes at the end of this post.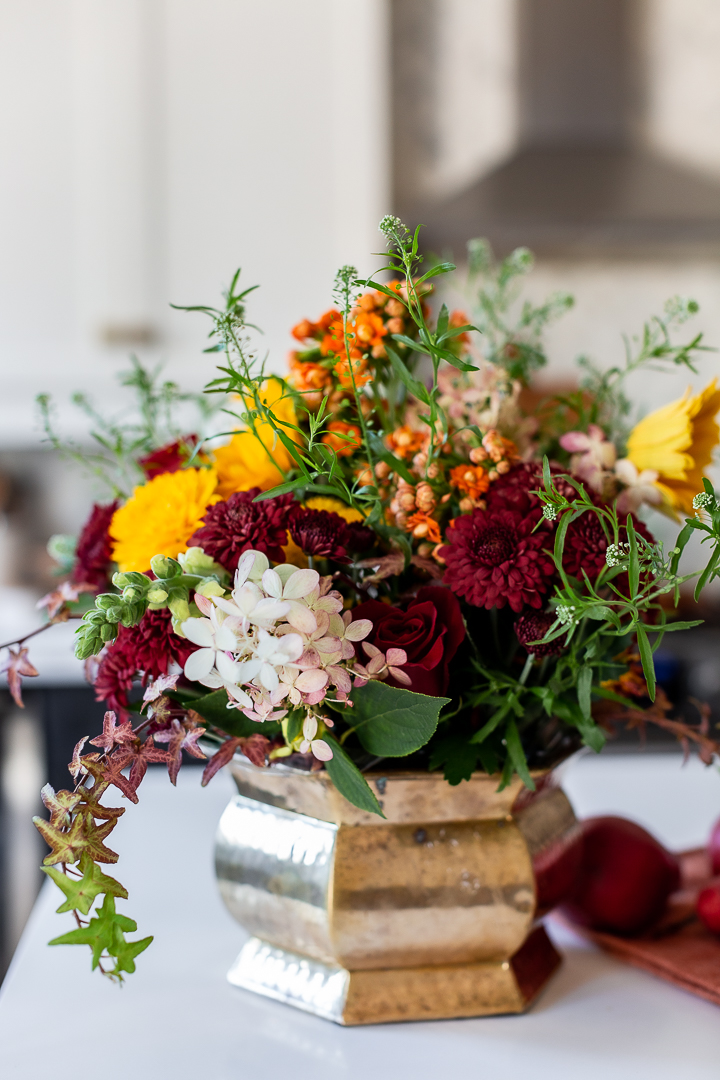 I found this cute copper vessel at the thrift store. Though I have noticed that the thriftstore is not as thrifty as it used to be lol. I thought this would be perfect for this arrangement.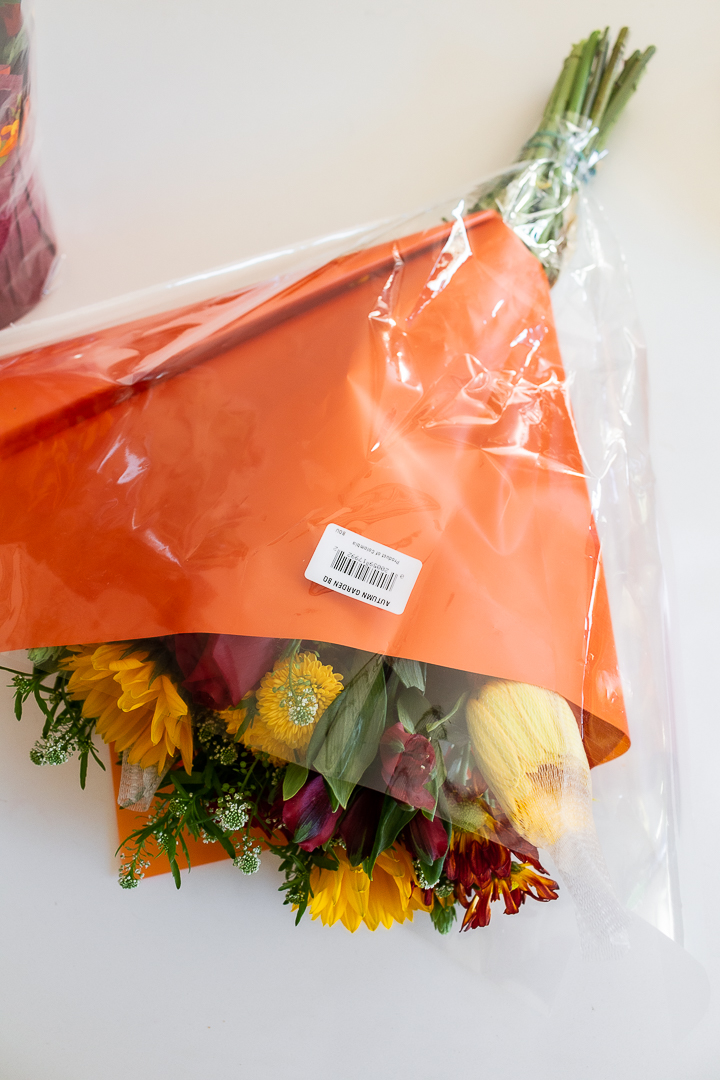 I bought this pre-made arrangement at the grocery store because they colors were perfectly fall…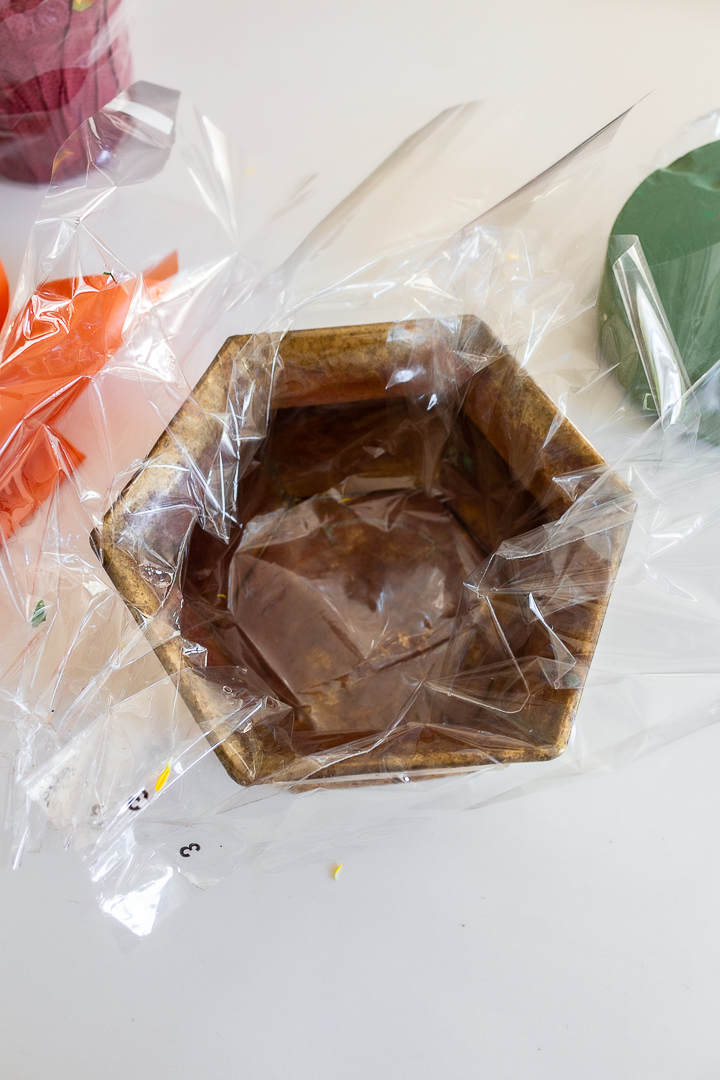 I used the plastic wrap from the bouquet ….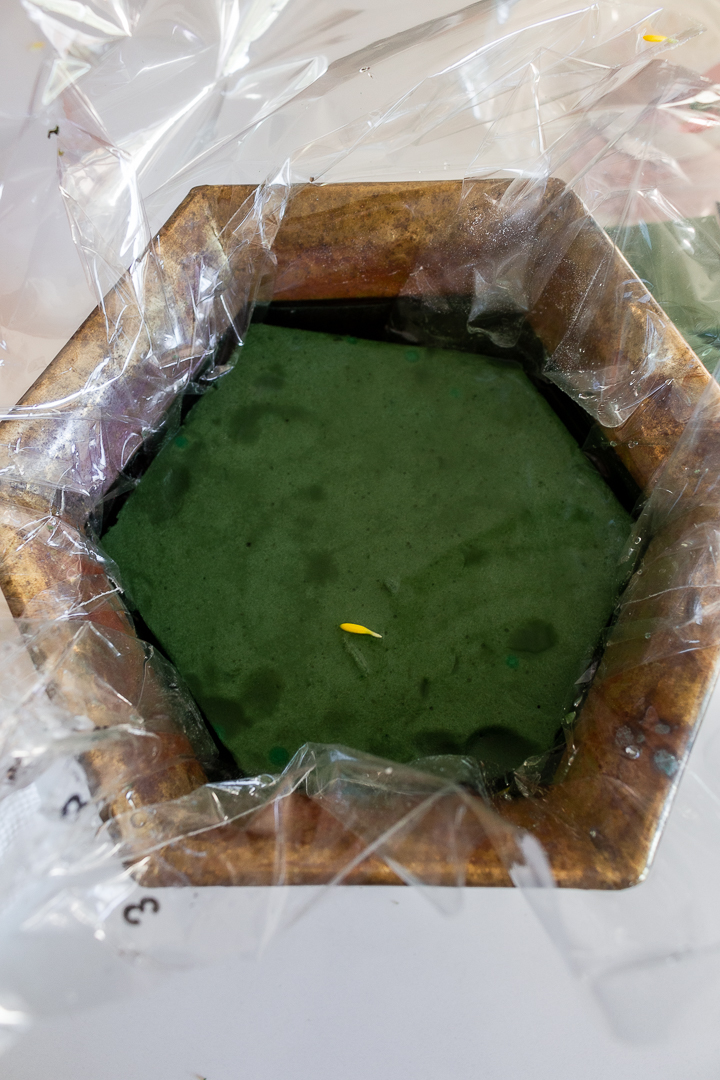 And placed it in the vessel. I then placed the water oasis which I cut to size. NOTE: Make sure the oasis is pre-soaked and you add the flower food to the water. 
I then started to construct a new arrangement using the flowers from the bouquet…
There are various ways in which you can do this, but I usually start in the middle and work my way out.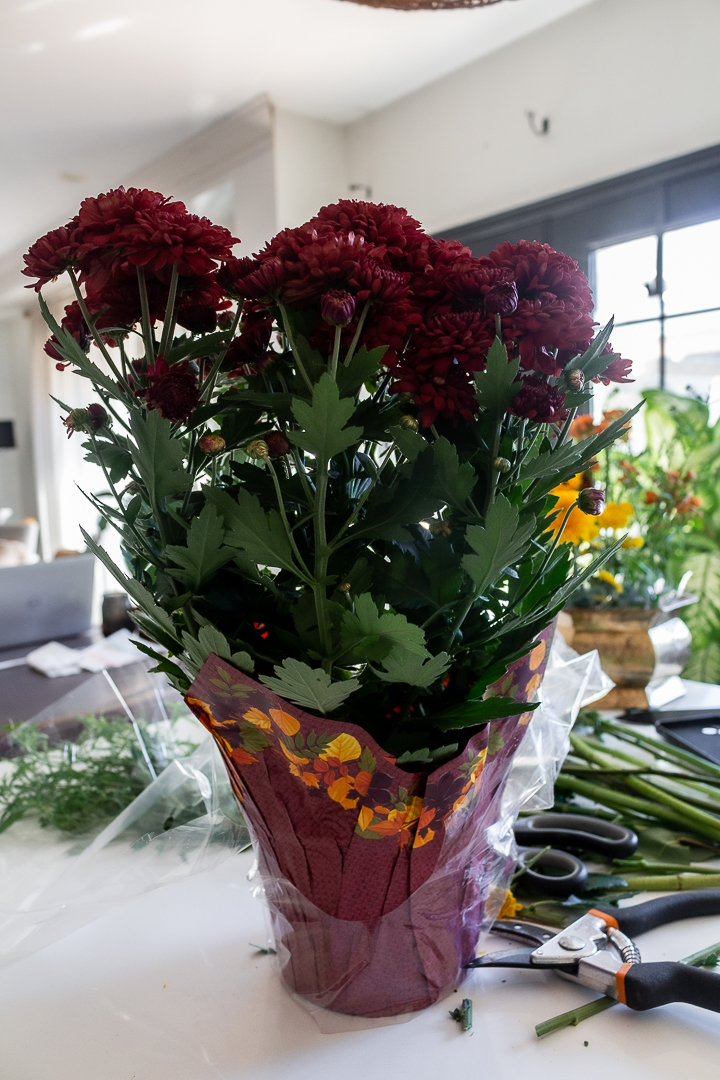 I also bought his inexpensive pot of moms to fill in all the little gaps. I think this color works perfectly with the other fall colors of the bouquet.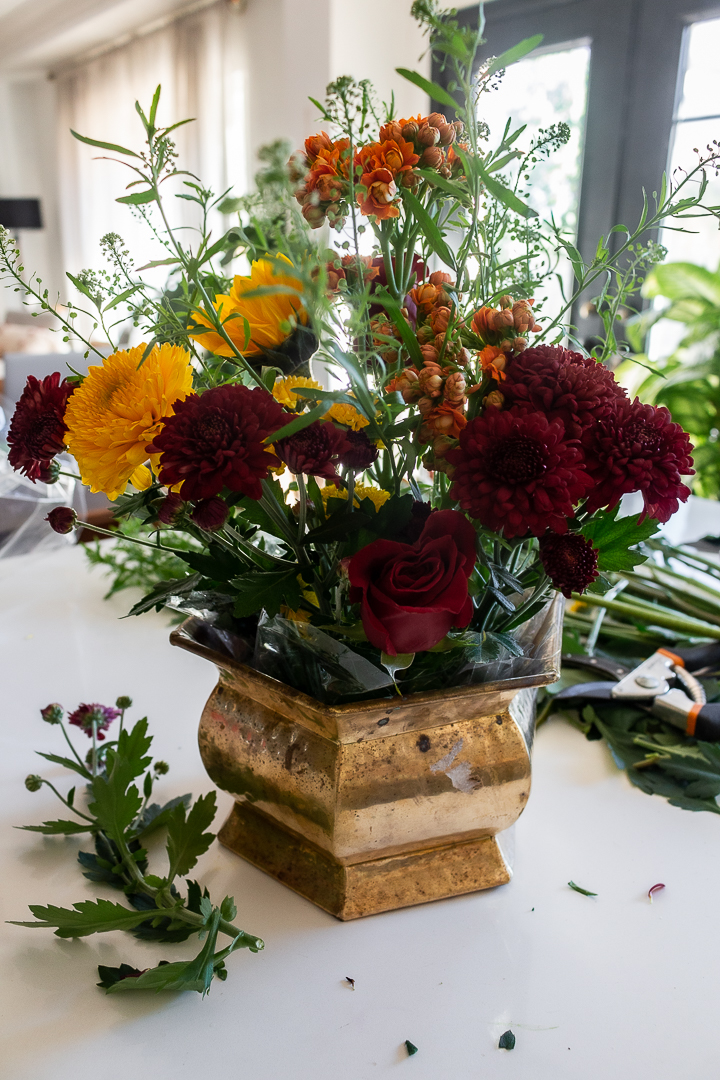 Continue to fill the vessel with the mums…
I also added some smaller hydrangeas and some ivy from my garden…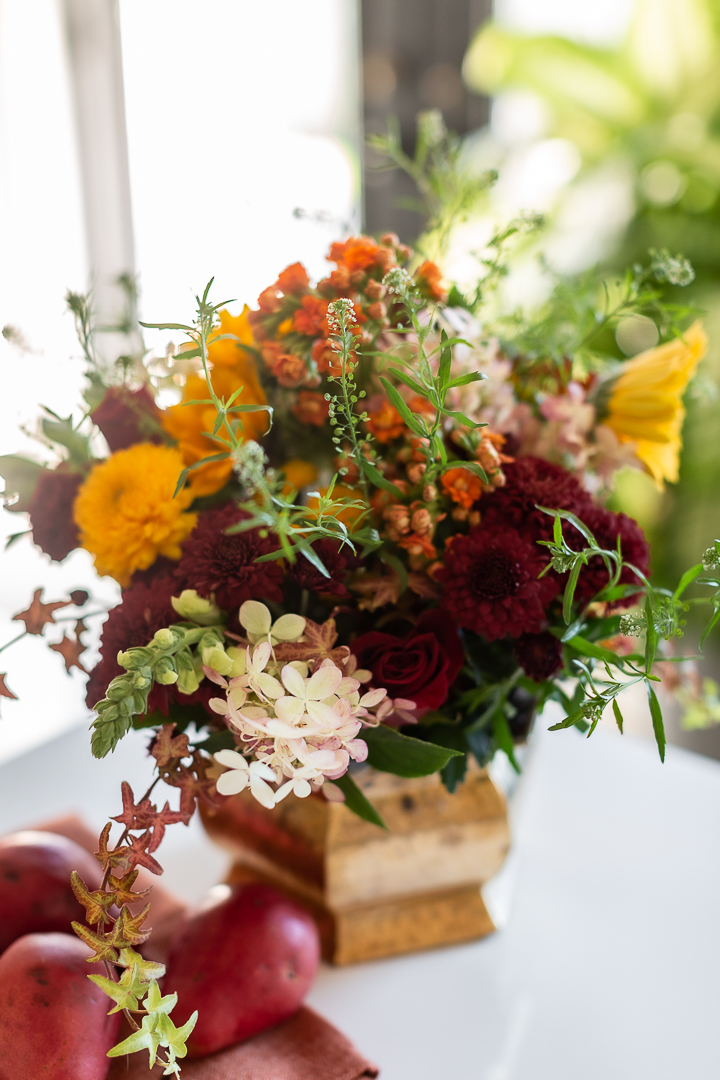 I love how the ivy has an ombre look. Nature is so beautiful.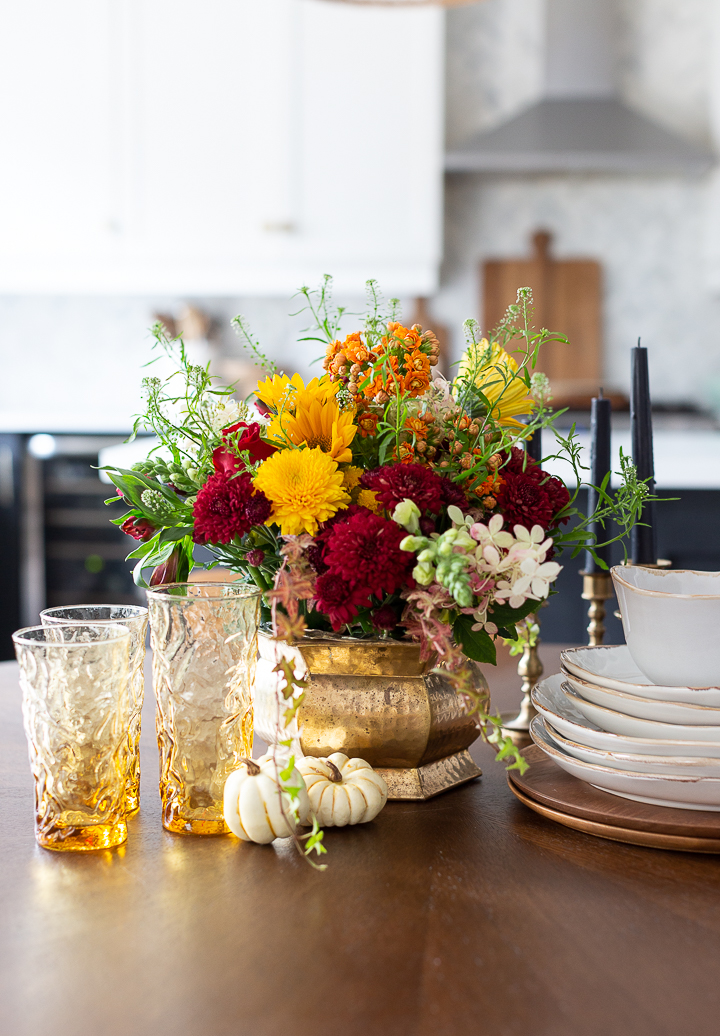 This would make such a pretty centrepiece for a tablescape…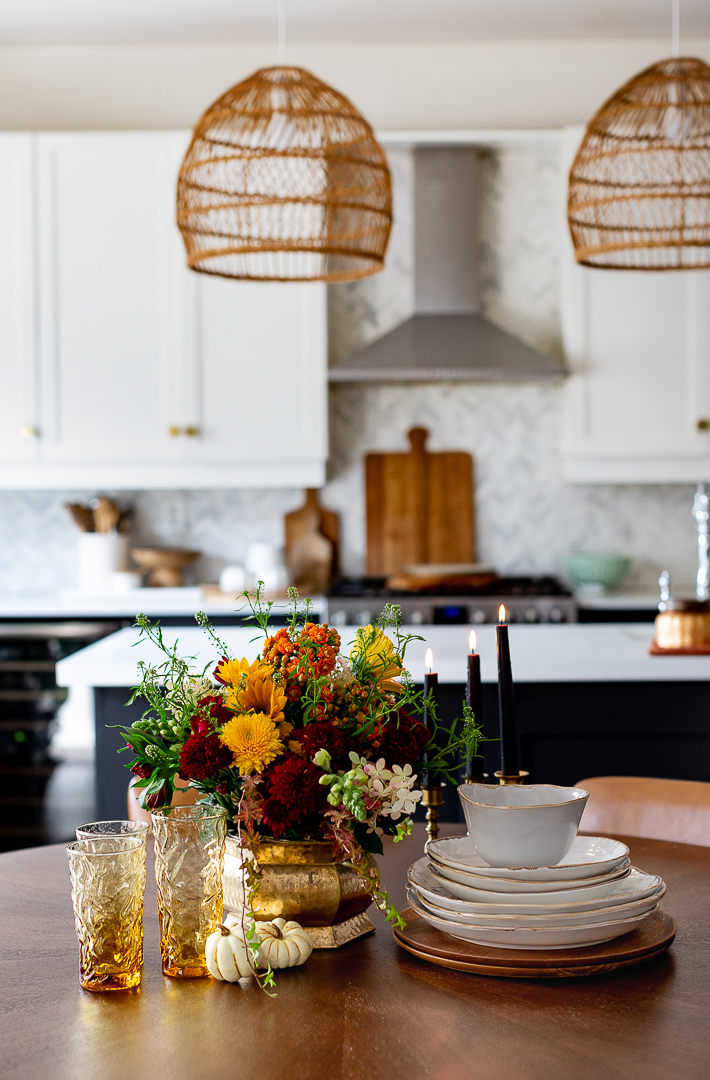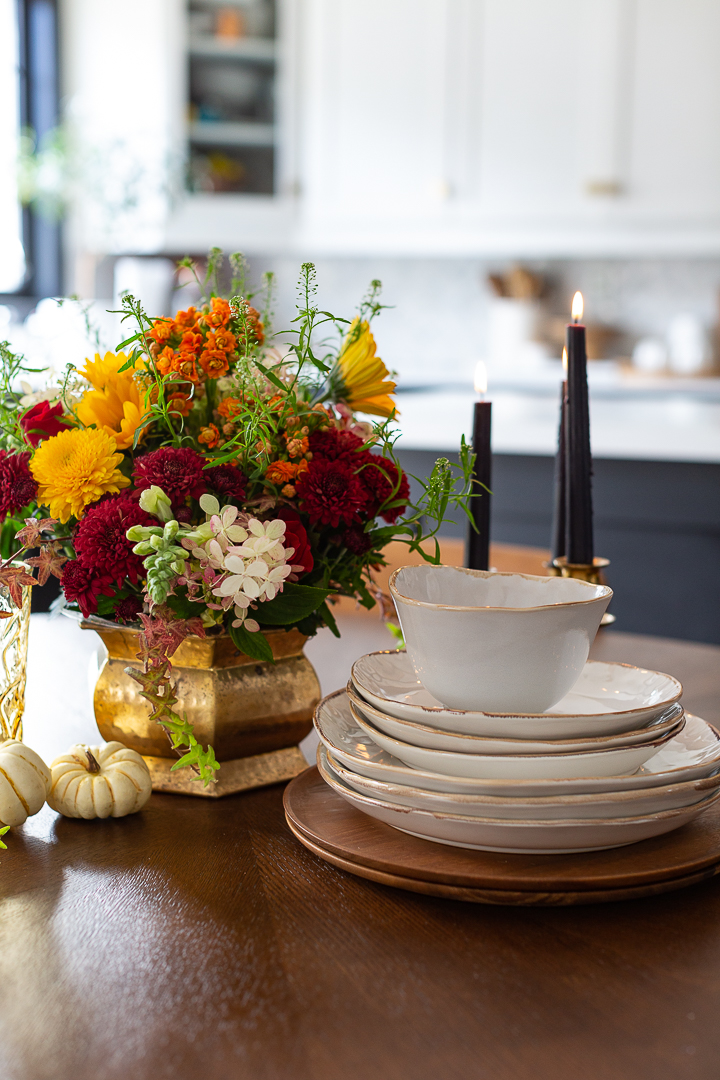 I haven't bought any new items for fall at all this year. These are from a couple of years ago…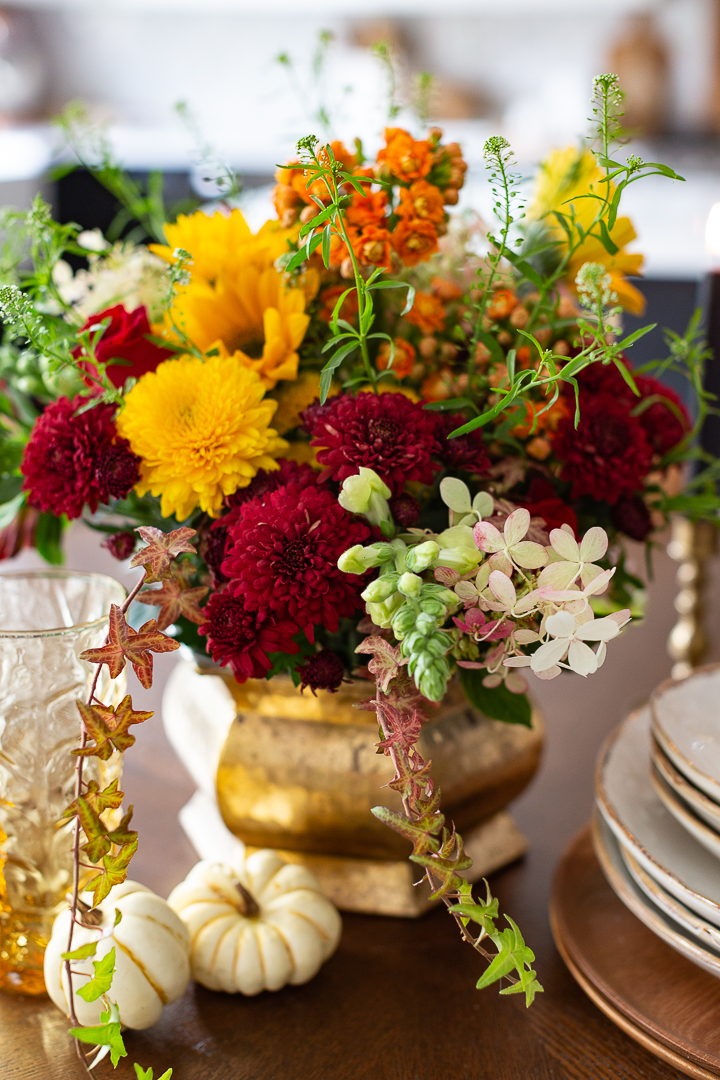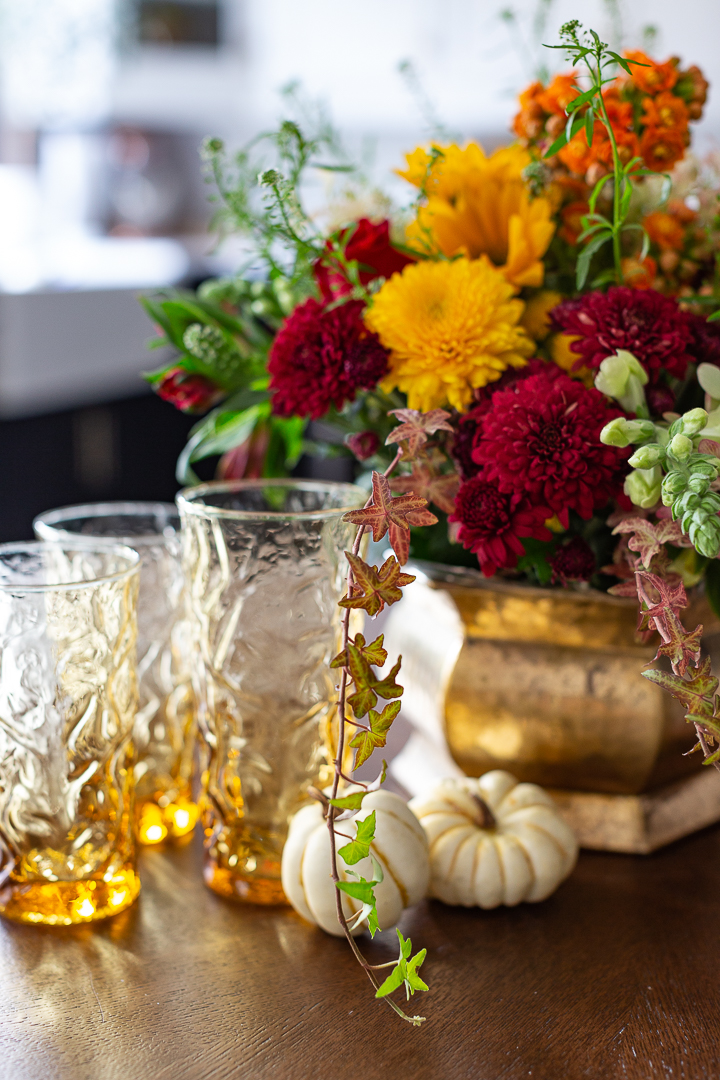 The amber glasses are from the thriftstore as well.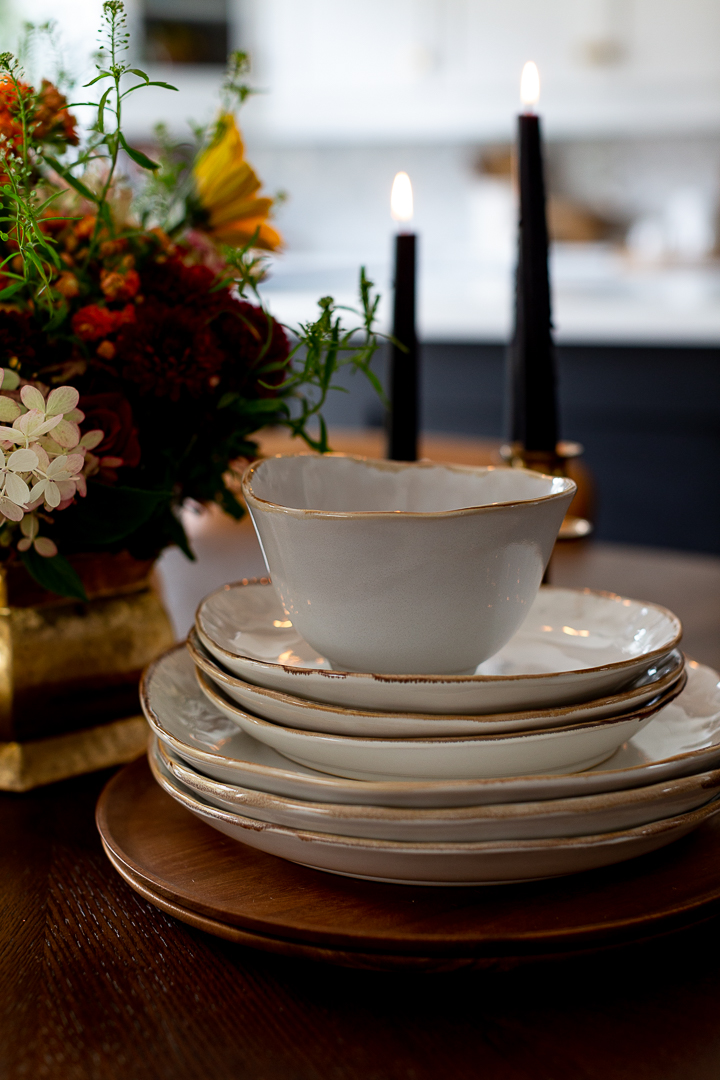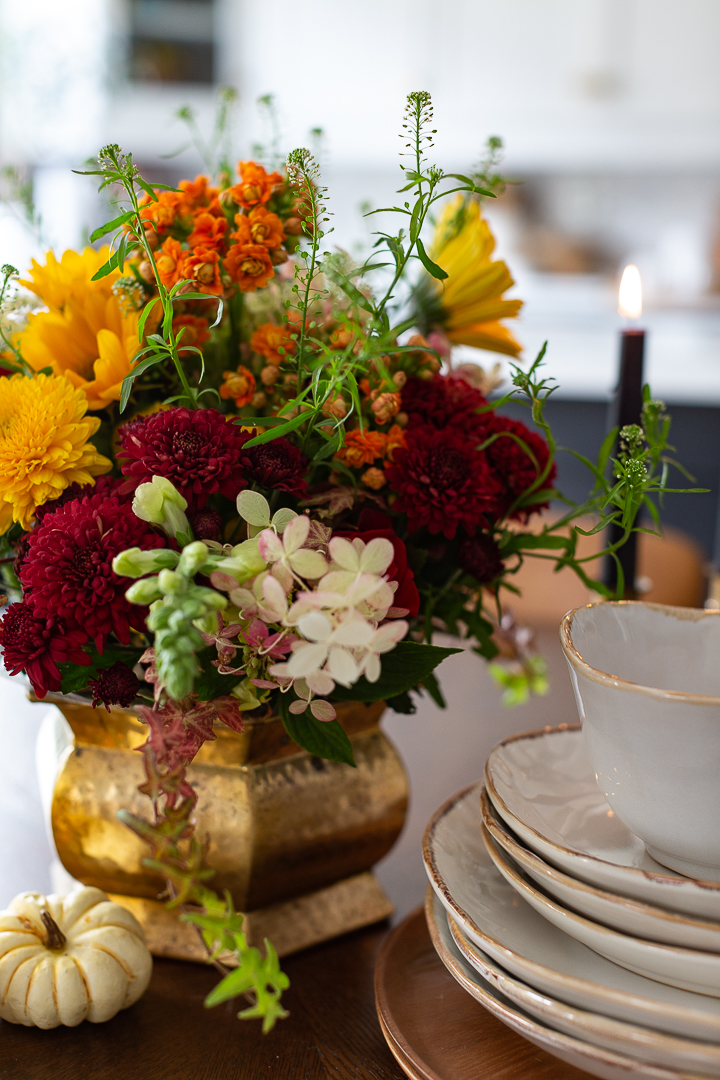 Please check out the gorgeous tables and arrangements below. So many beautiful ideas…:) A huge thank you to my friend Kristen for putting this hop together. Much love, Lucy
Fall Sunflower Arrangement by Ella Claire & Co. | 5 Minute Fall Table Centerpiece by Handmade Farmhouse | Vintage-Inspired Fall Tablescape by Inspired by Charm | Fall Arrangement from Grocery Store Flowers by Craftberry Bush
Simply Natural Autumn Table Setting by French Country Cottage | Setting the Table for a Fall Family Feast by Azure Farm | Moody Fall Floral Arrangement by Zevy Joy | Simple Fall Tablescape with Goldenrod by Dear Lillie