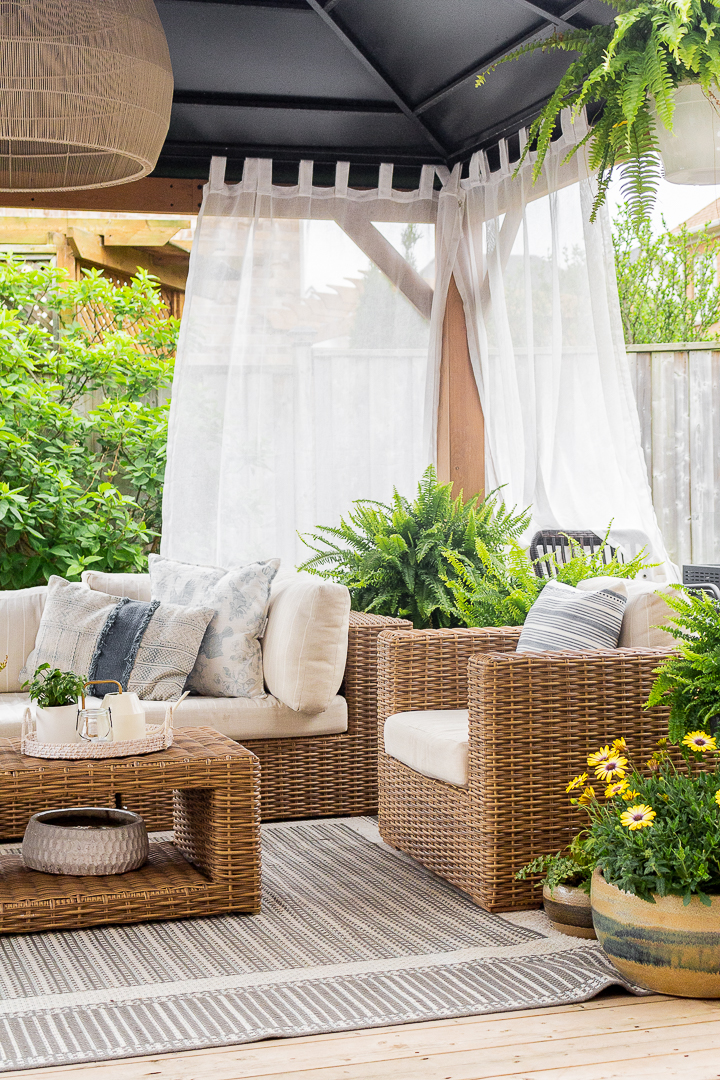 Hello friends. I hope you've been doing well and enjoying your summer so far. We're having a heat wave but I'm not complaining because in a few short months, this little space will no longer serve us as it gets cold and the seasons change.
I'm happy to share some updates and outdoor decor ideas from my friends and I.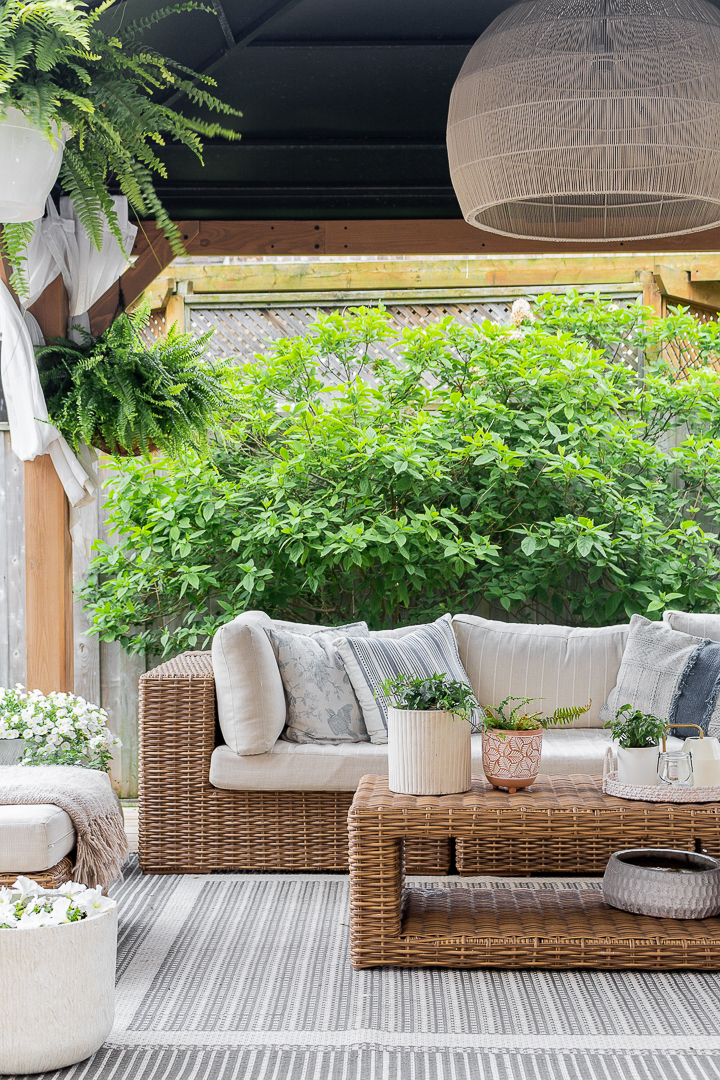 I shared the backyard a couple of weeks ago and today I want to share the little sitting area by our privacy wall.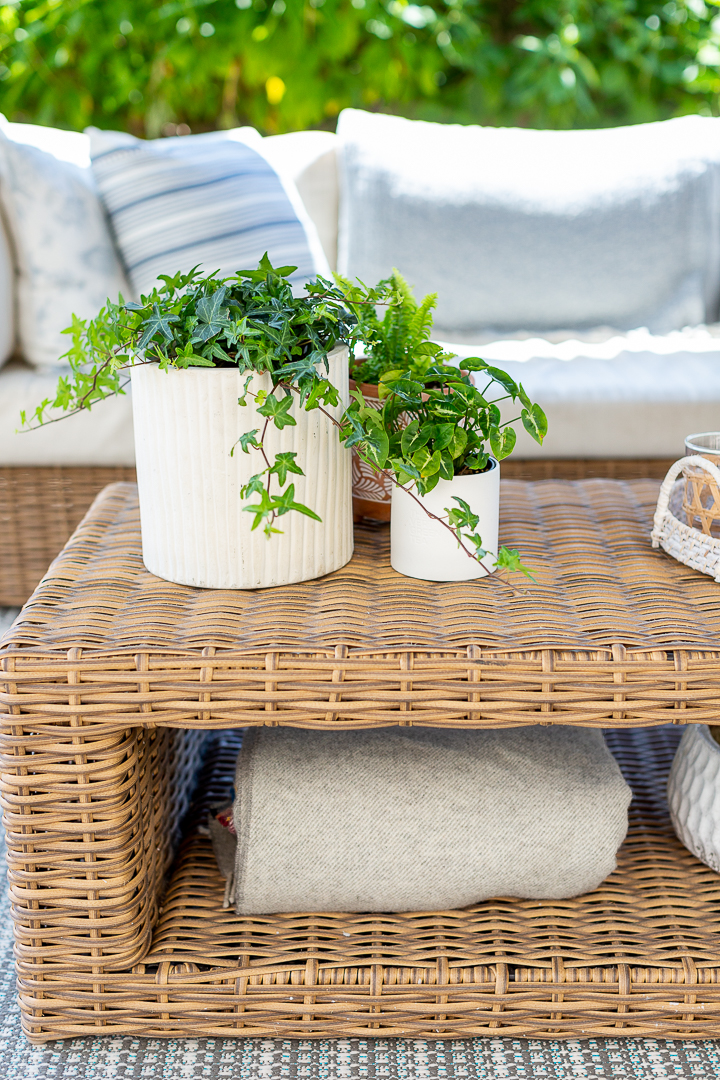 I love looking back at older photos and seeing how much the plants have grown.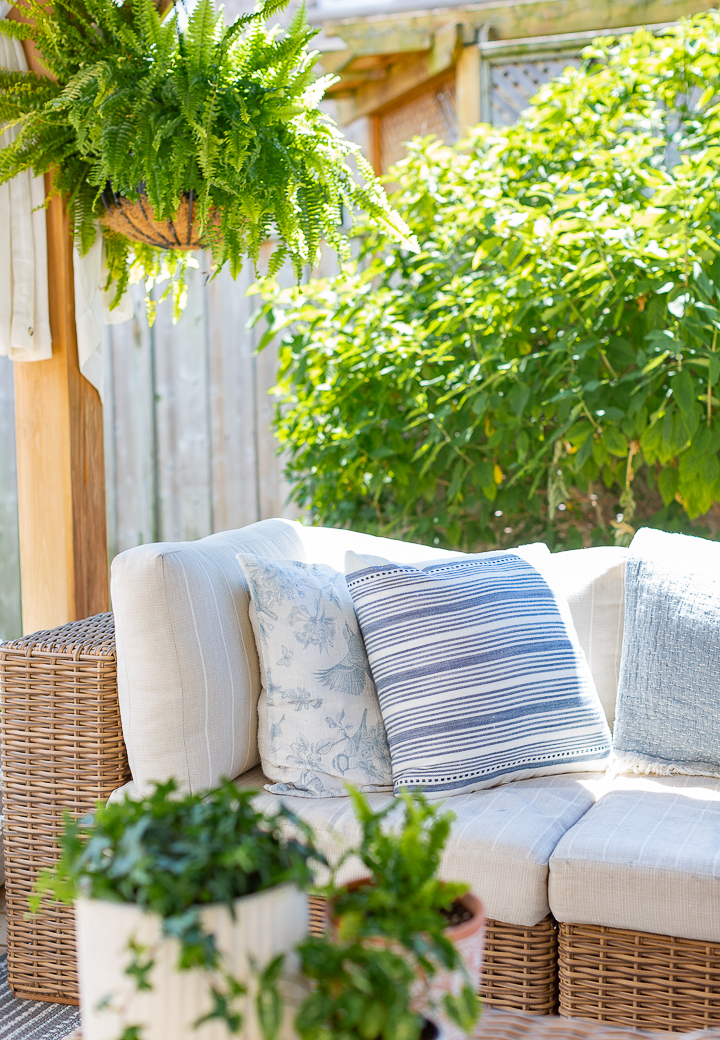 The petunias are coming in so nicely. I find myself deadheading them and it's so therapeutic and peaceful.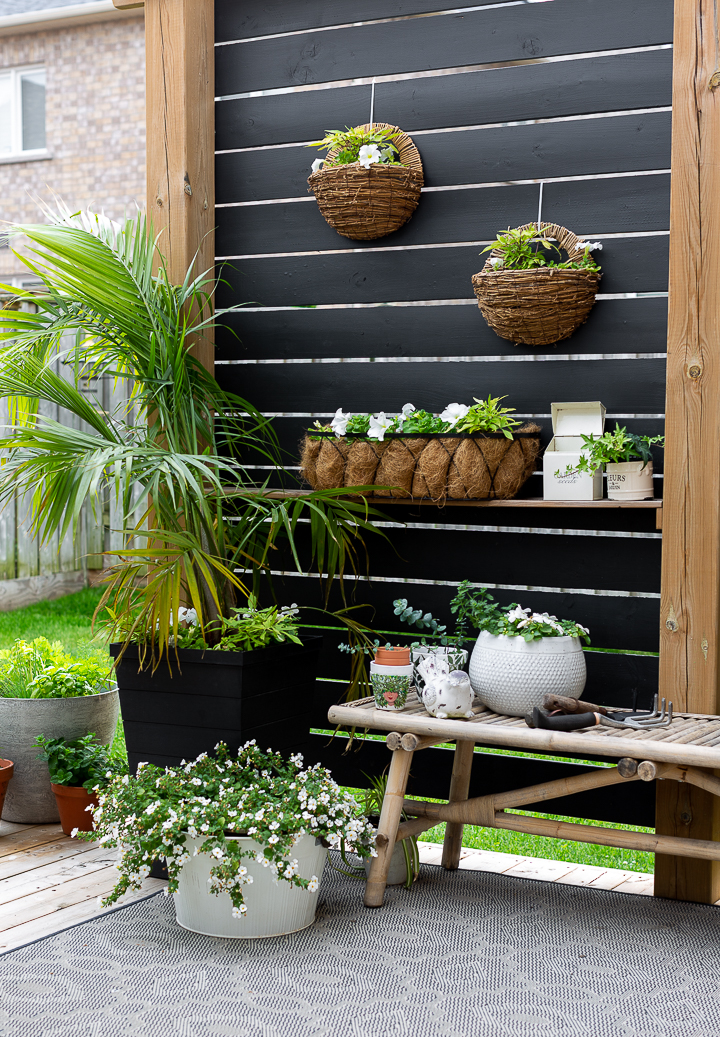 Here's a picture of a month or so ago.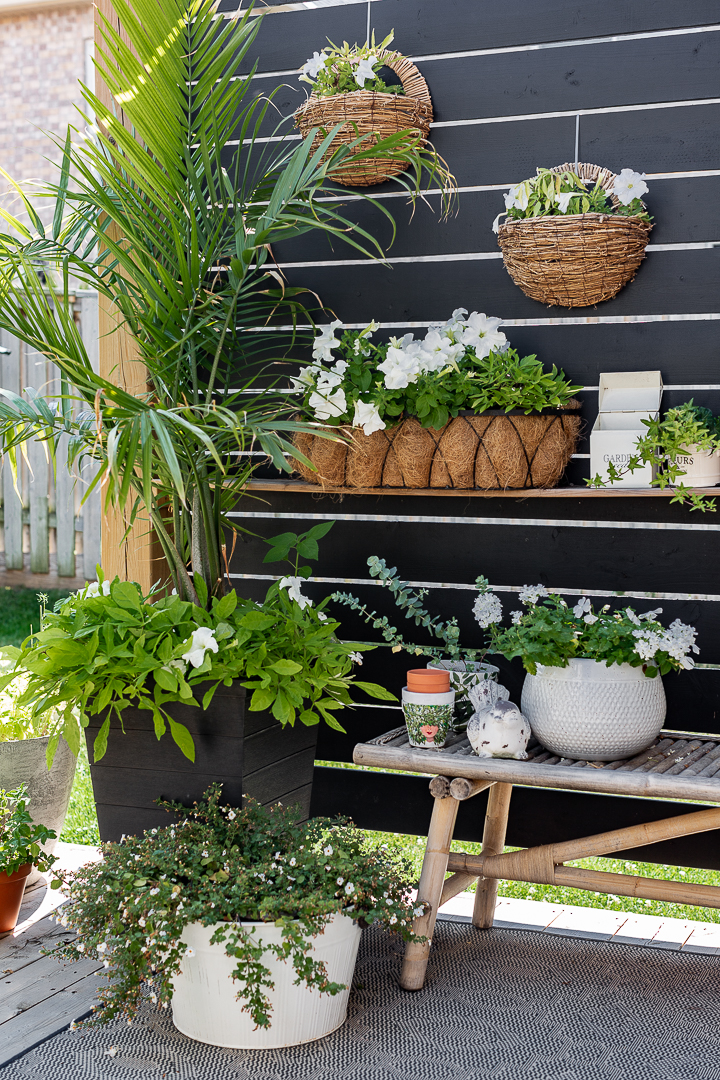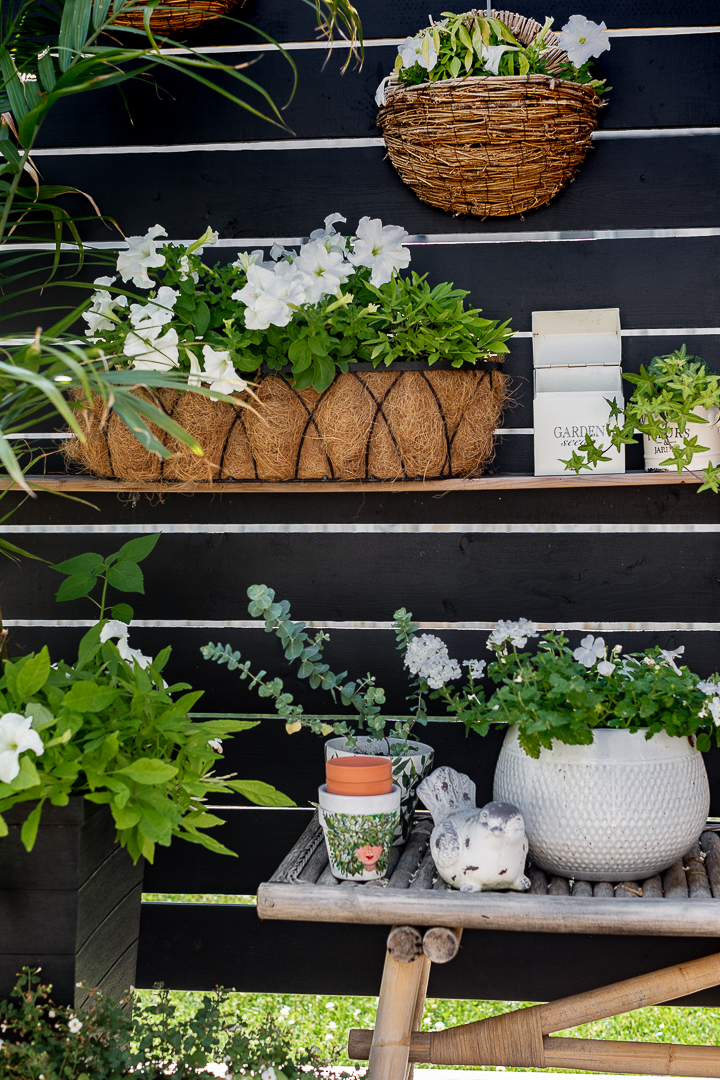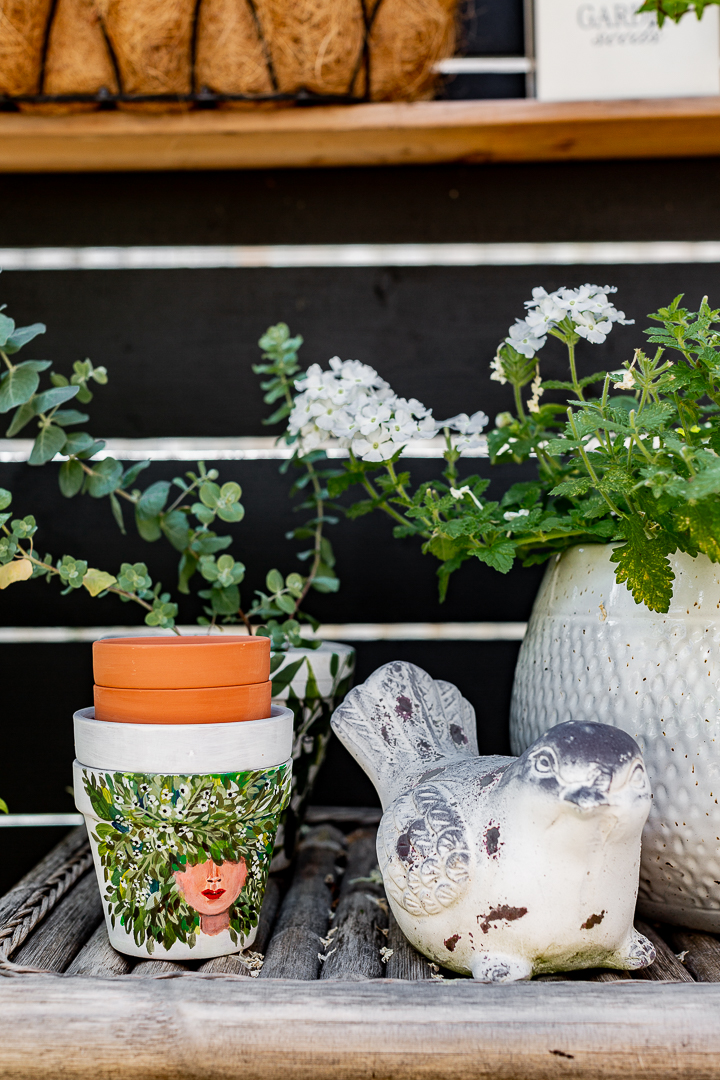 Here's a little pot I painted similar to THESE paintings.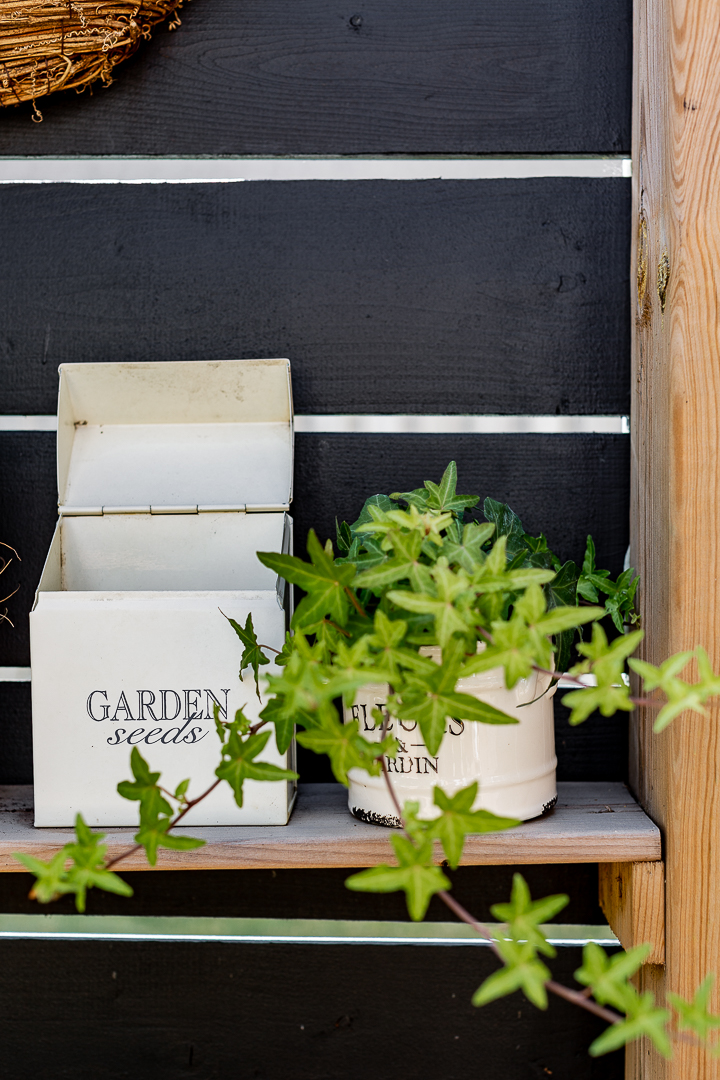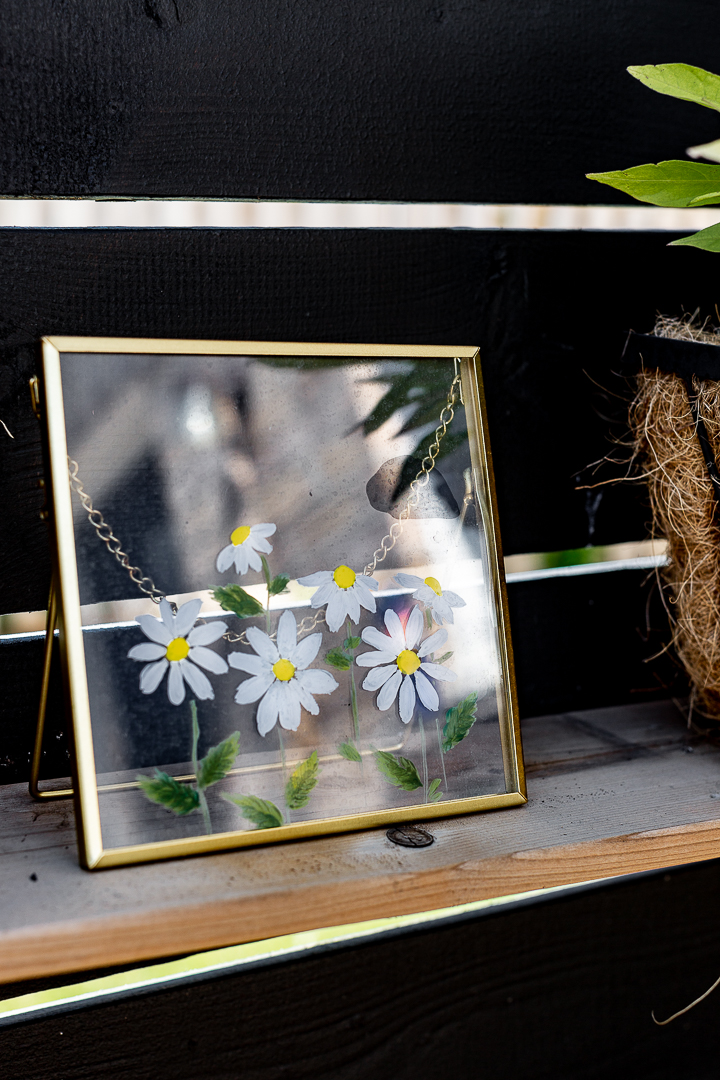 I also painted this cute little frame. Just for the fun of it. 🙂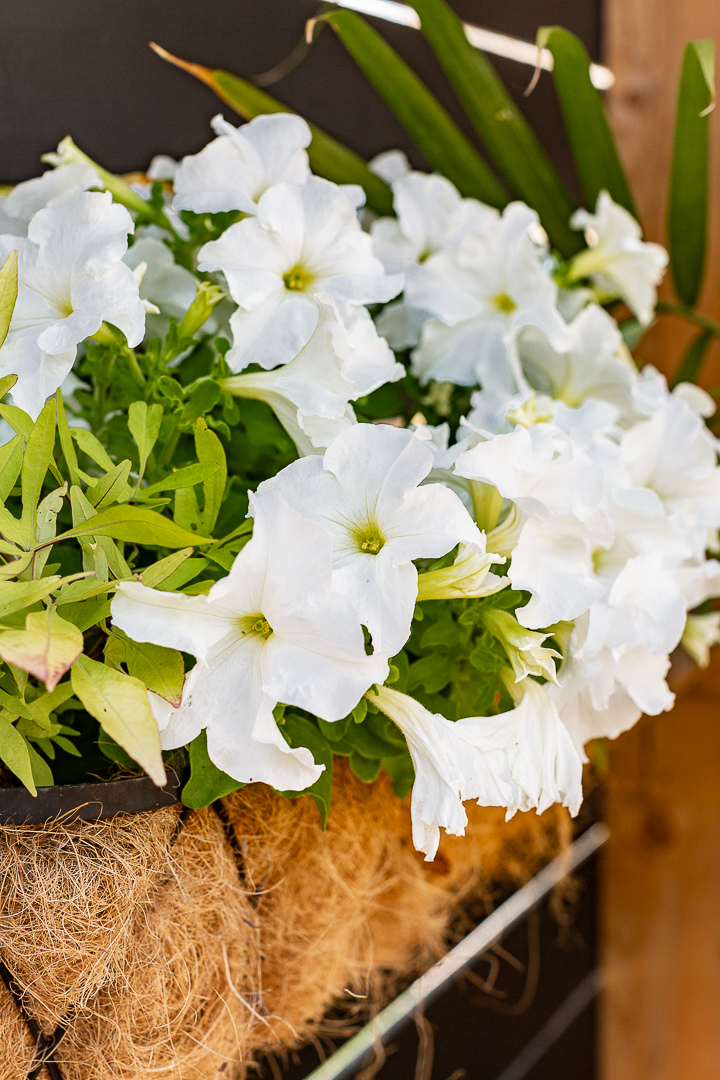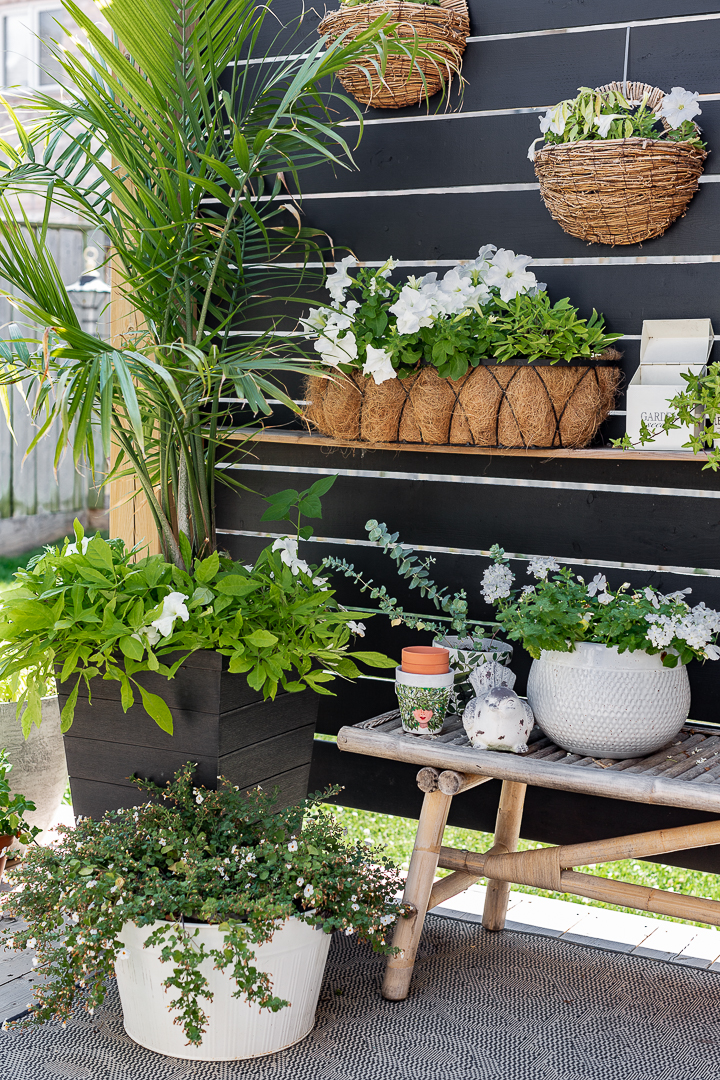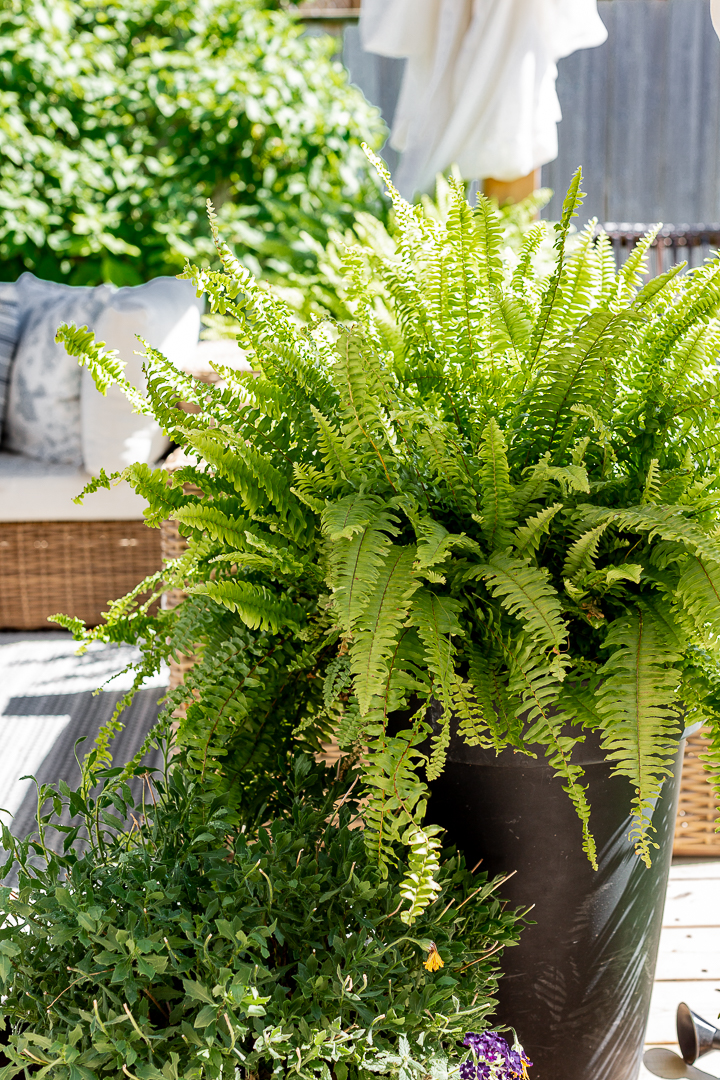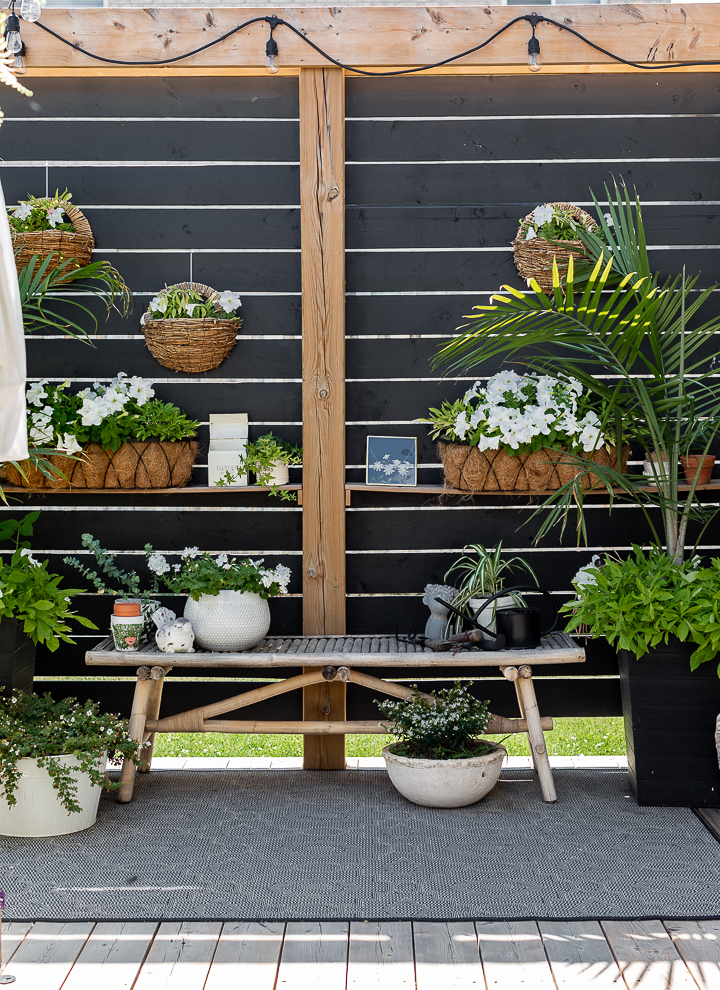 I wish I had taken more photos from further so you could really appreciate how cute this little spot is…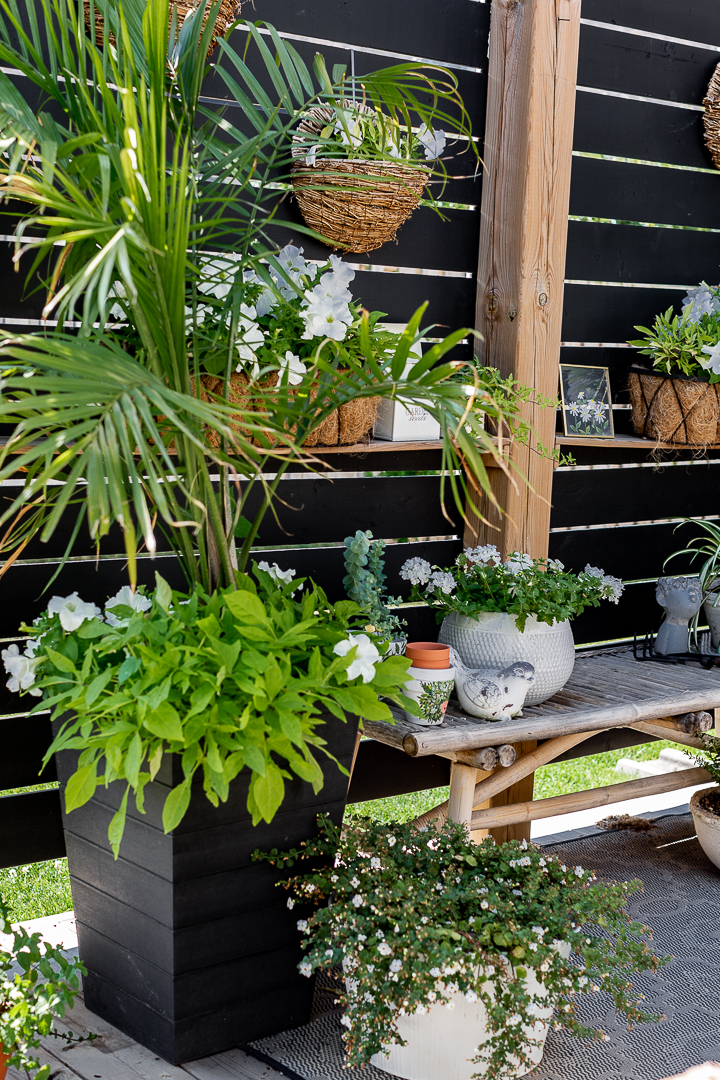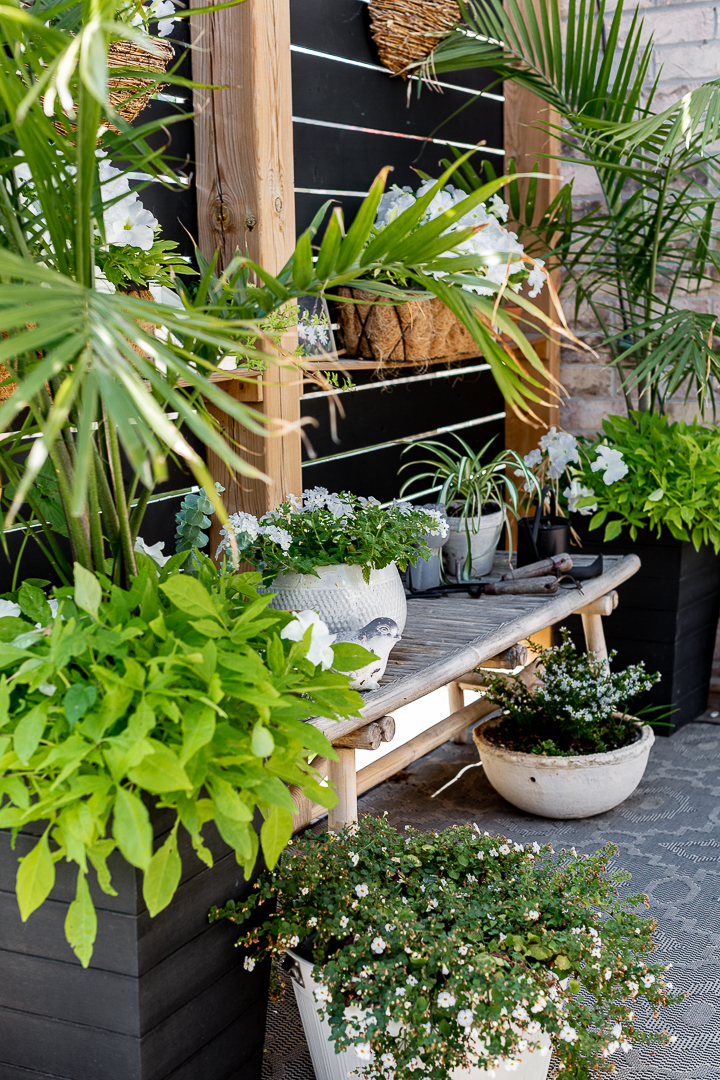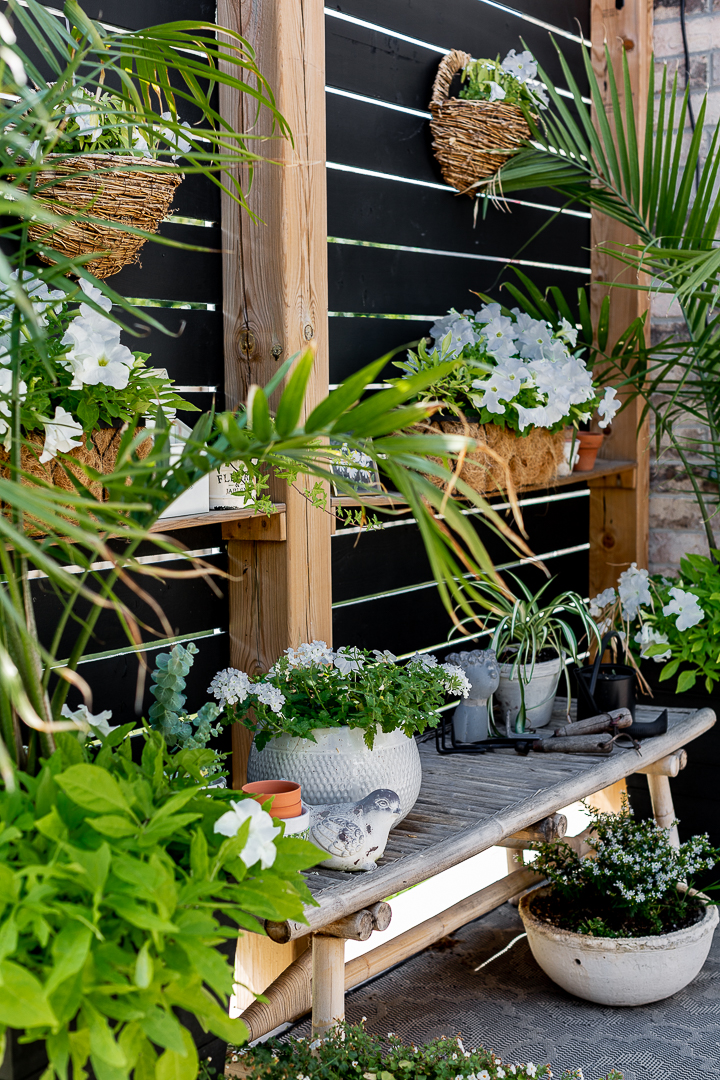 But you get the idea. 🙂
Please don't forget to check out the rest of my friends' outdoor areas by visiting my friend Janine HERE.
Thank you so much for stopping by today. I will see you soon. xo
Lucy