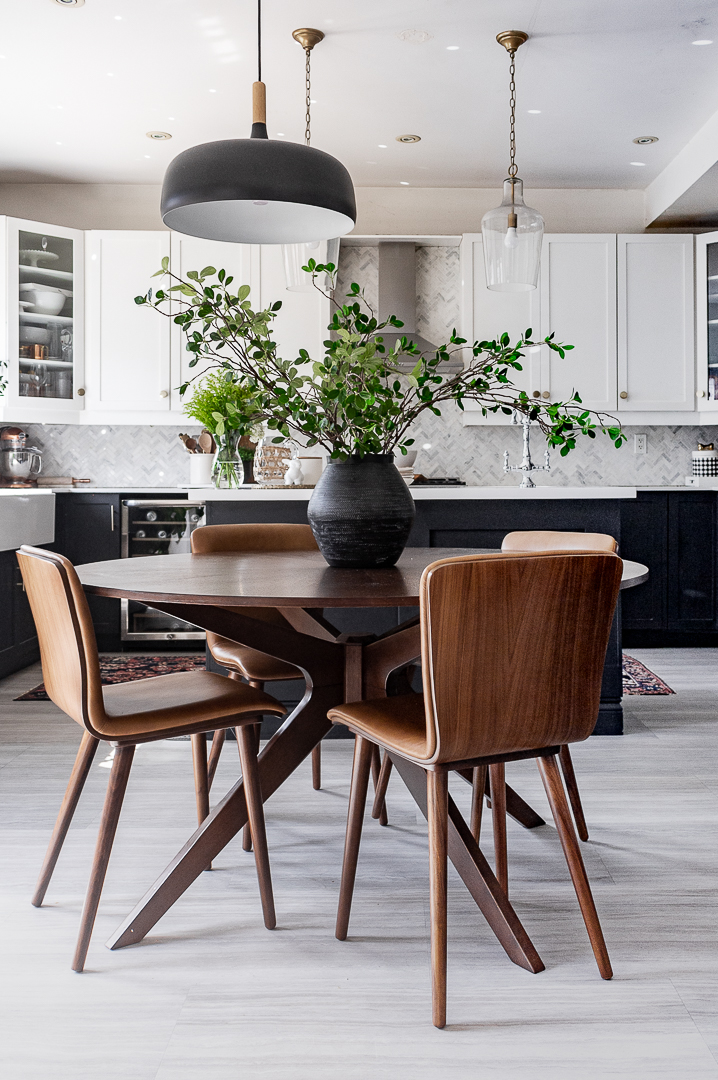 Hello friends. Happy Tuesday. I hope your week is off to a great start. We had a beautiful weekend as slowly but surely there are signs of spring everywhere.  Today I'm sharing small touches of Spring in the kitchen. Even though I love our kitchen, I'm itching for change.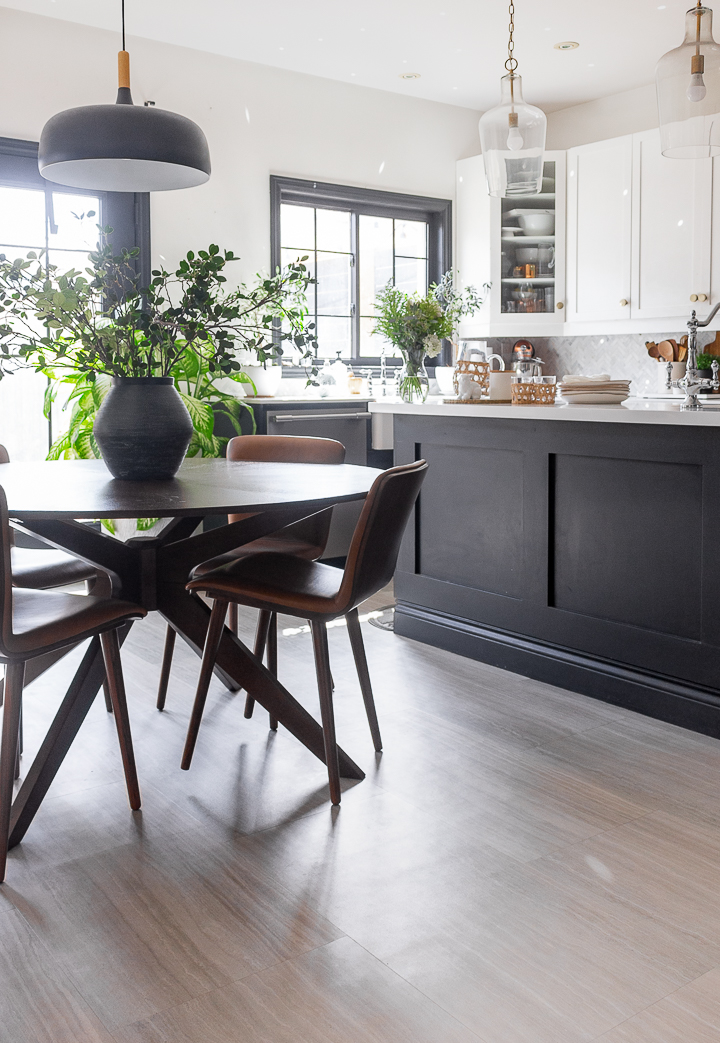 I'm not sure if it's just the time of year or that the kitchen has looked the same for some time now. It just needs a little refresh in my opinion.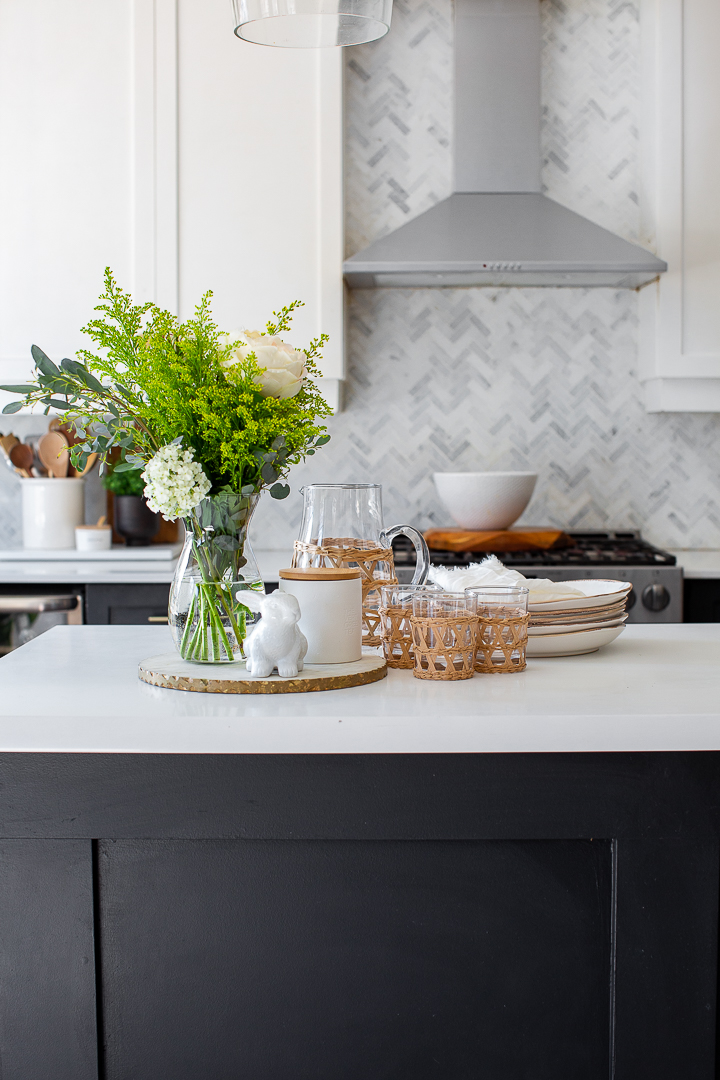 I'm thinking of repainting the cabinets in a lighter color. Not white but something a little warmer. I also want to add some wood tones as well.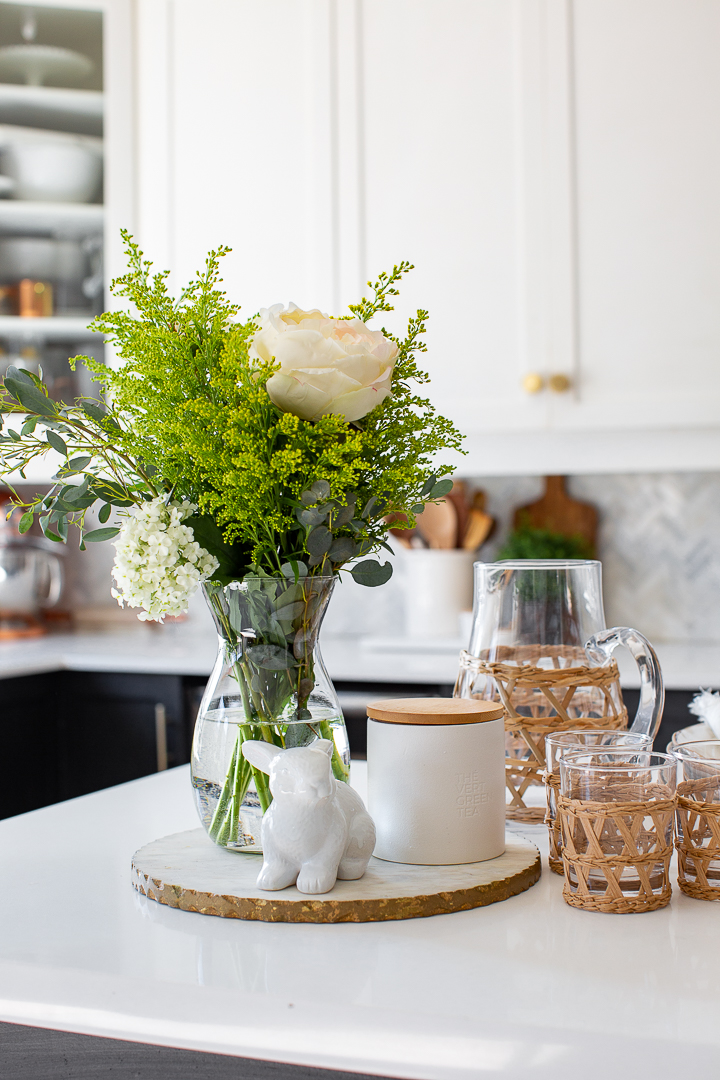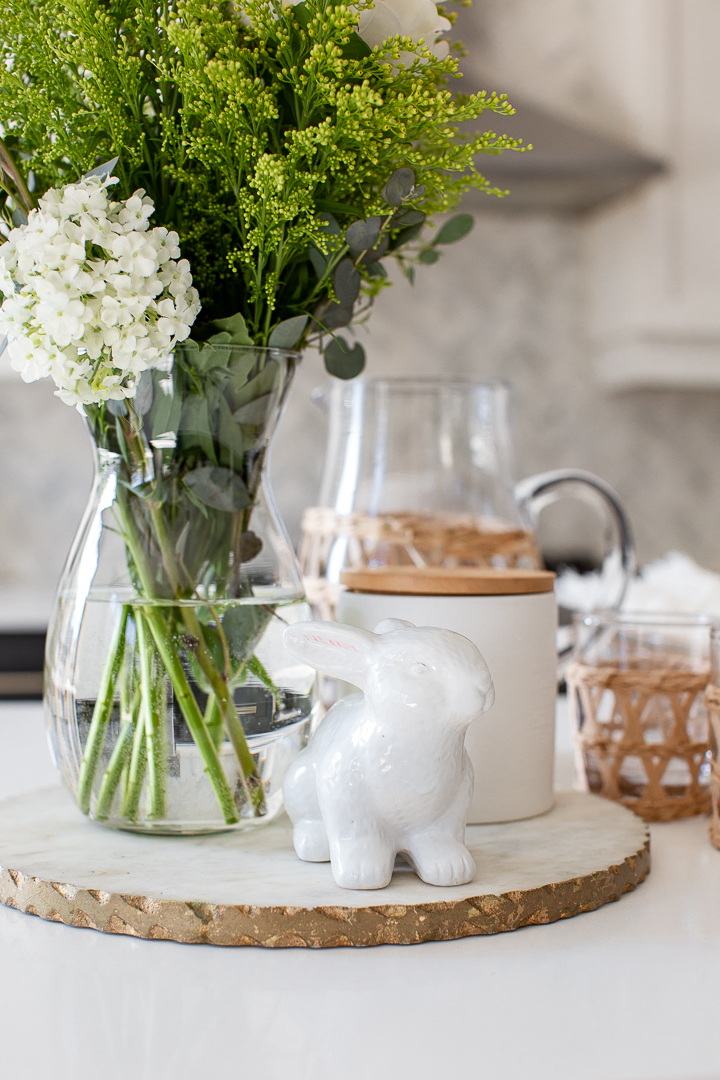 I have an entire list 🙂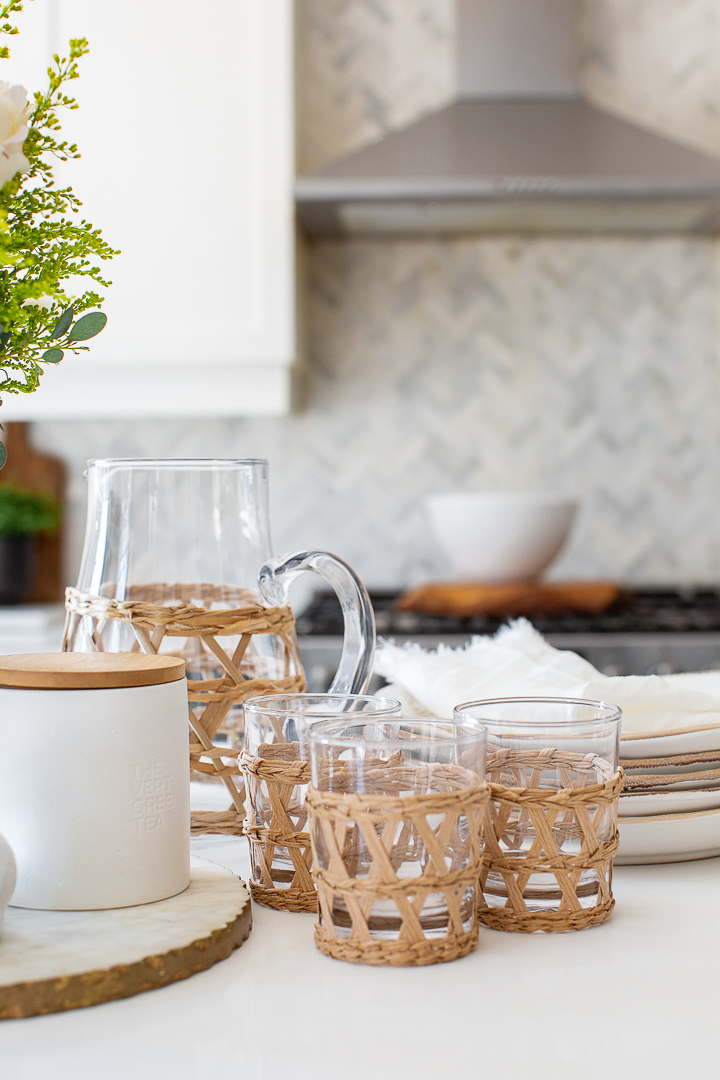 I got these cute glasses from Michaels. Though they're votives, I think they're perfect as glasses as you can remove the rattan wrap.
Here are some similar.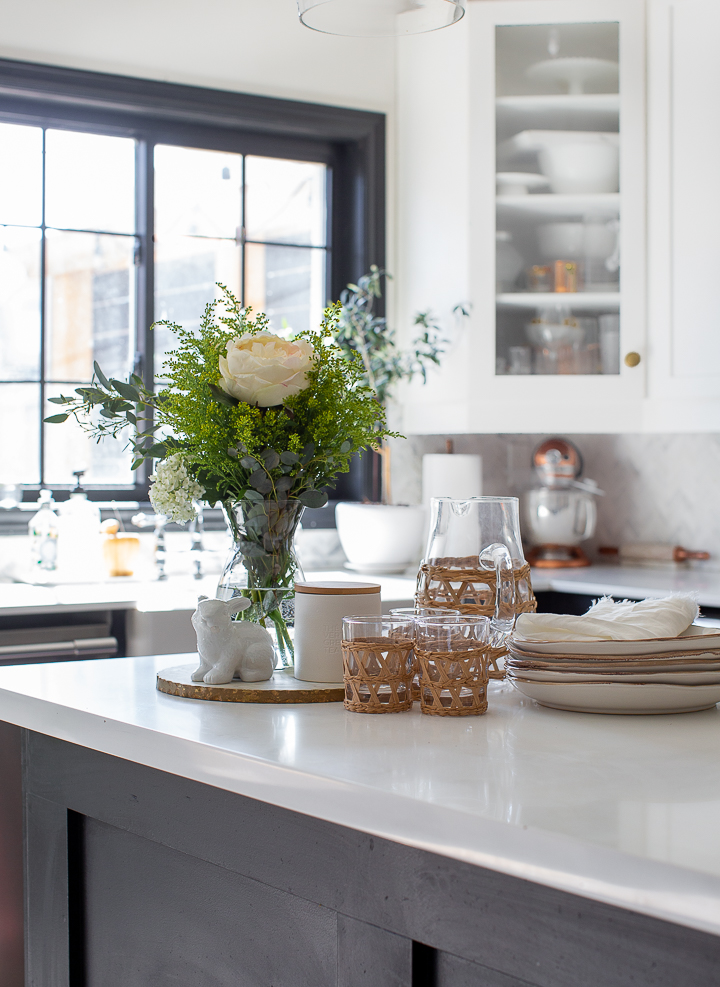 They will be perfect for summer as well.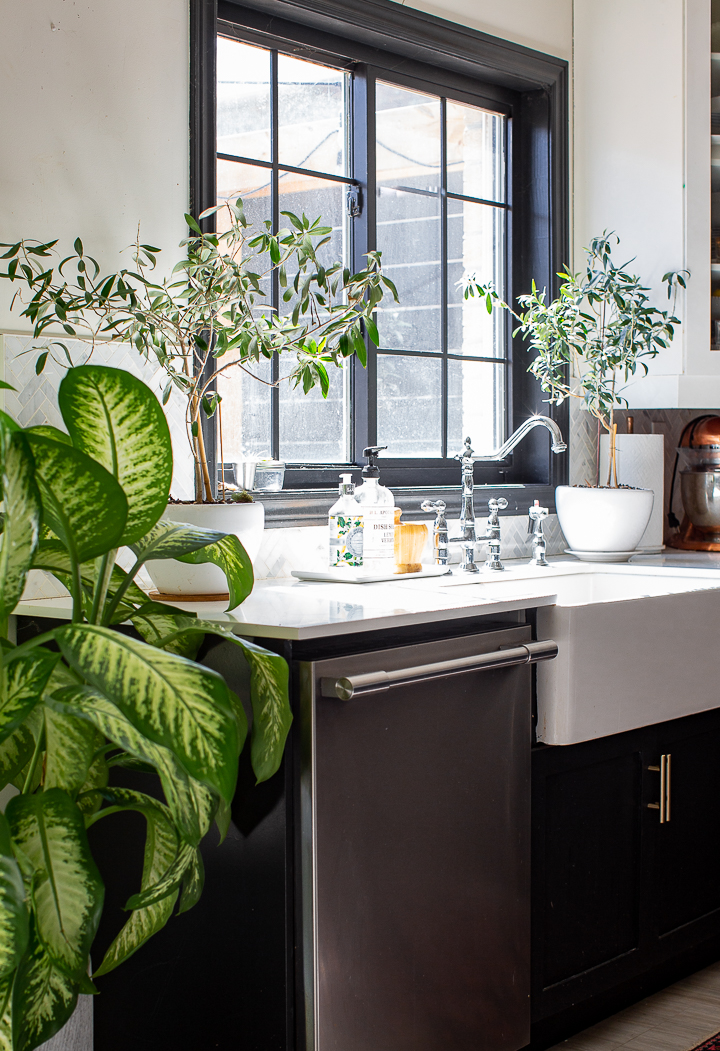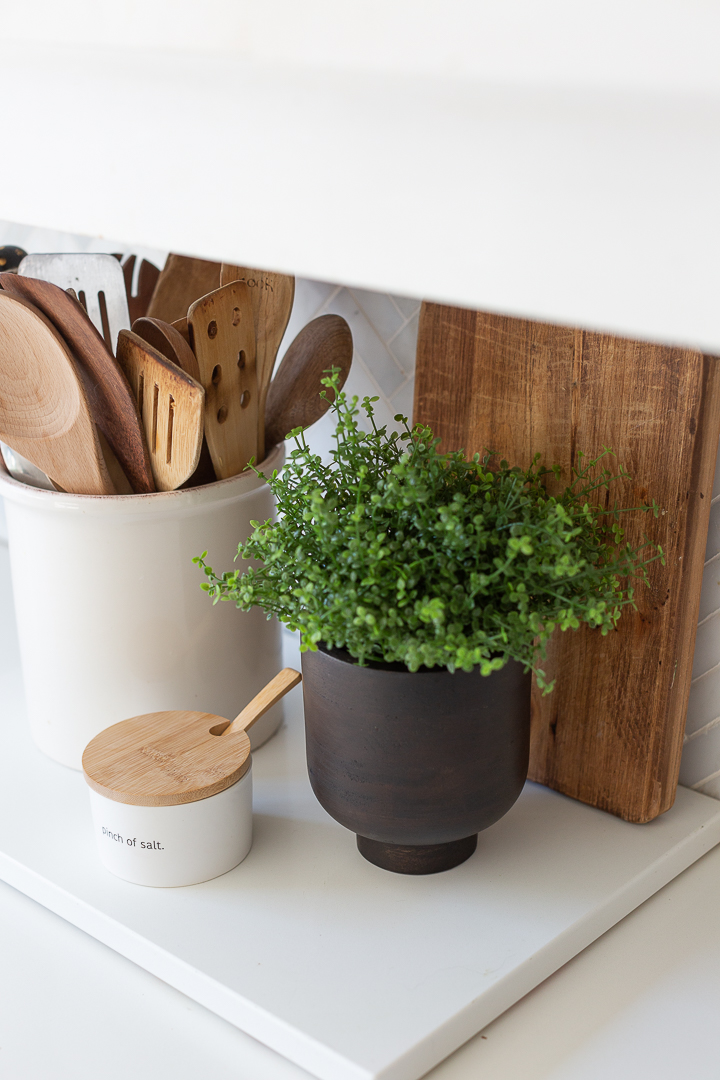 Here are just some other little things here and there.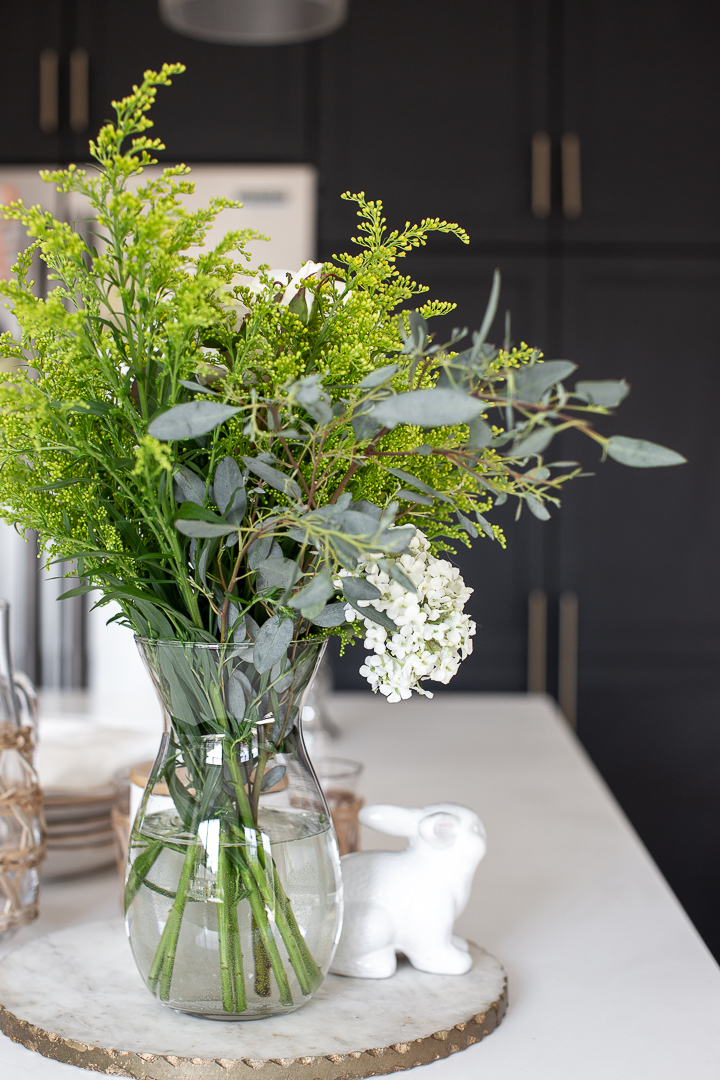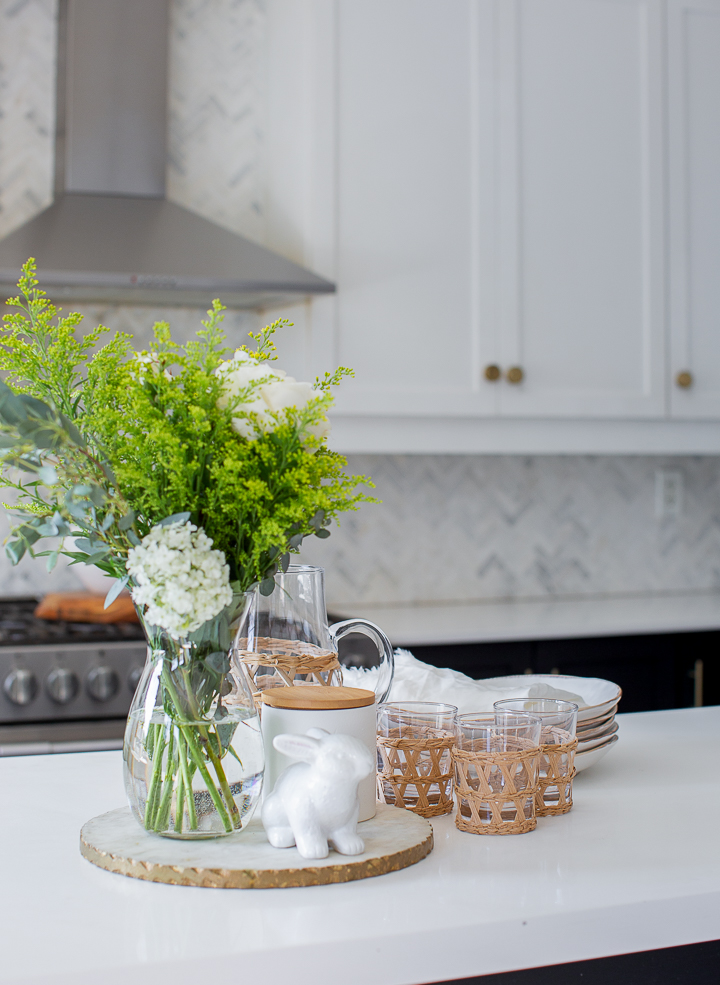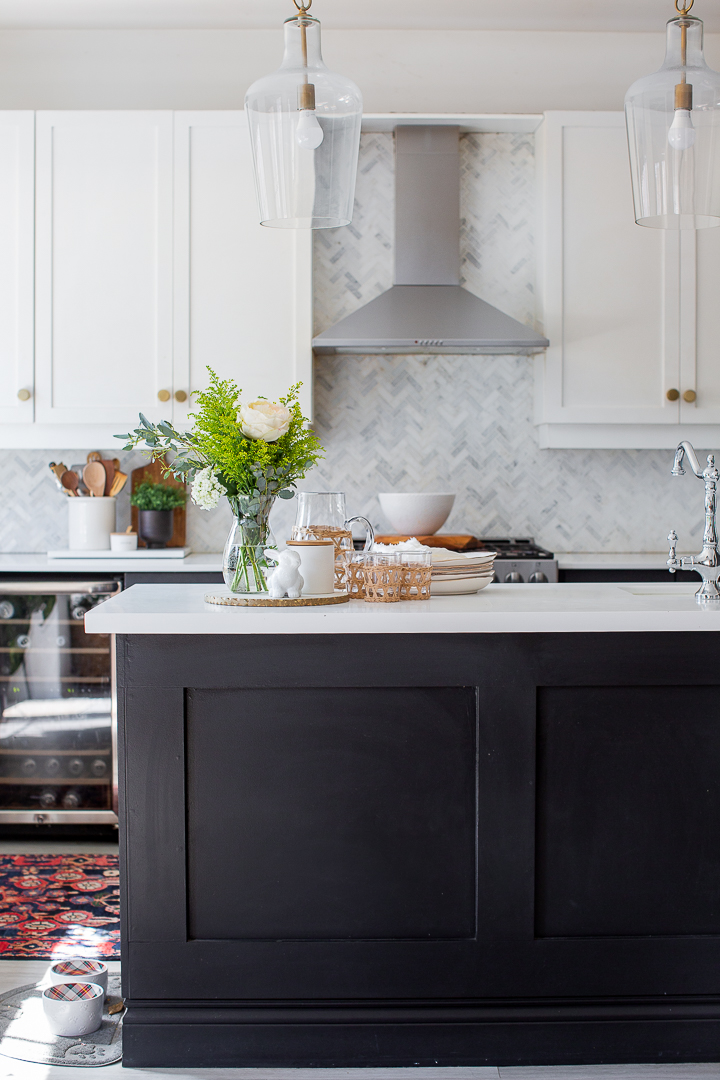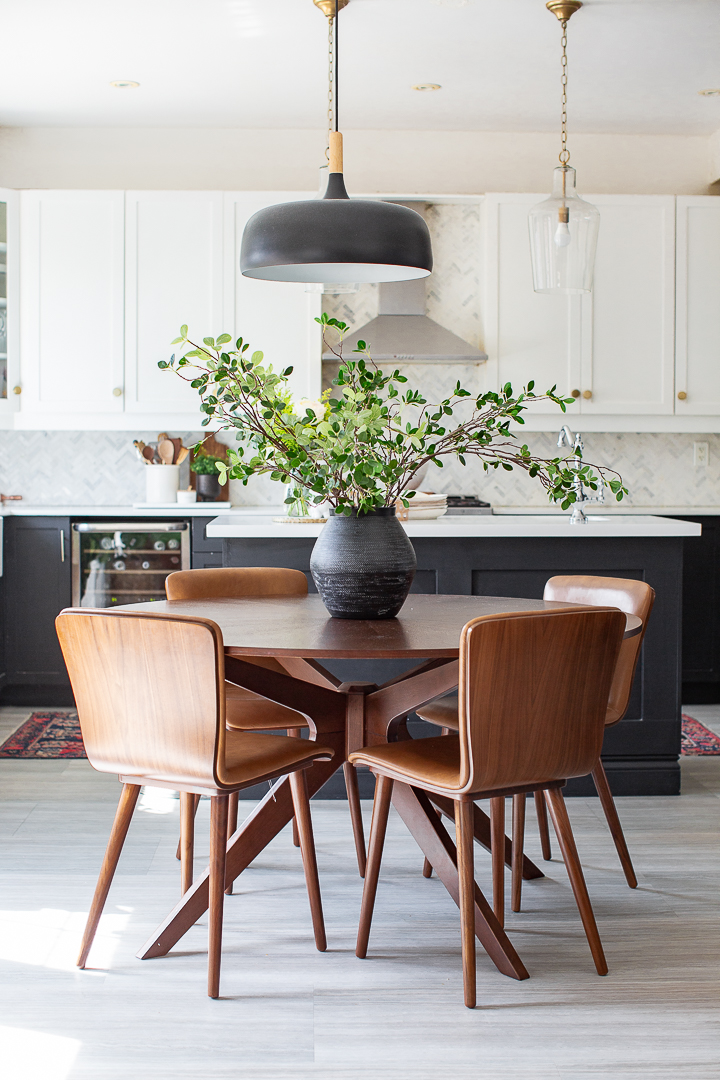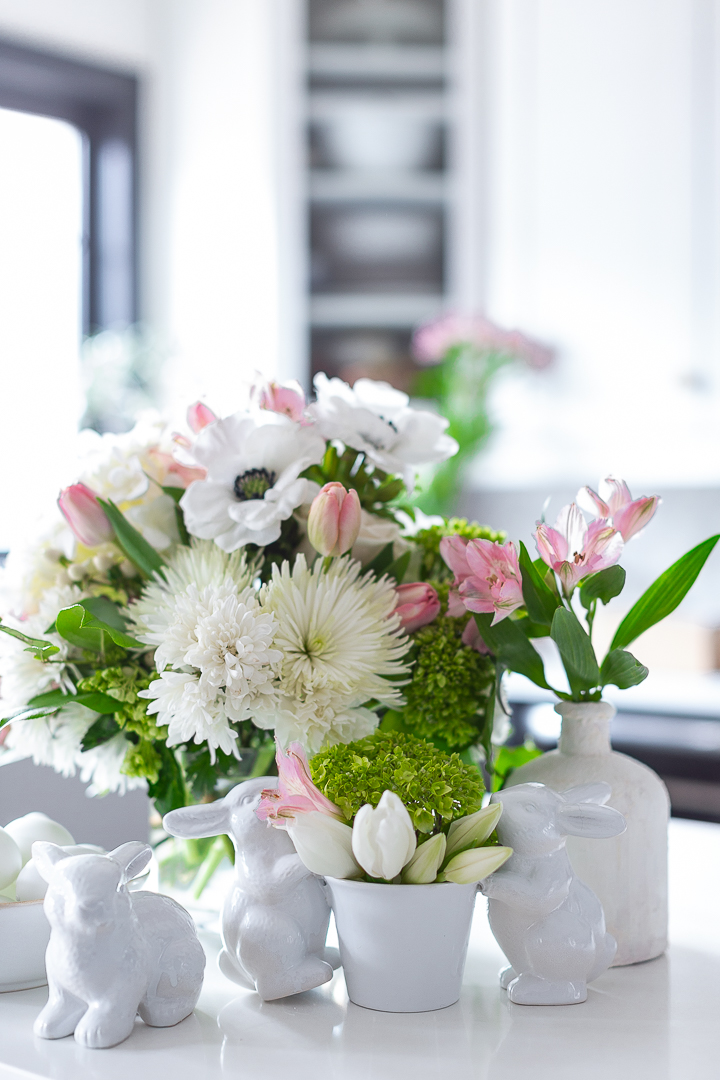 I placed these little guys again. You can learn how I made them HERE.
And that's really it. But make sure you check out the beautiful kitchens below.
Much love,
Lucy
Today some of my friends are sharing their Spring home decor ideas for their Kitchens. Be sure to visit their posts by using the links below the images.