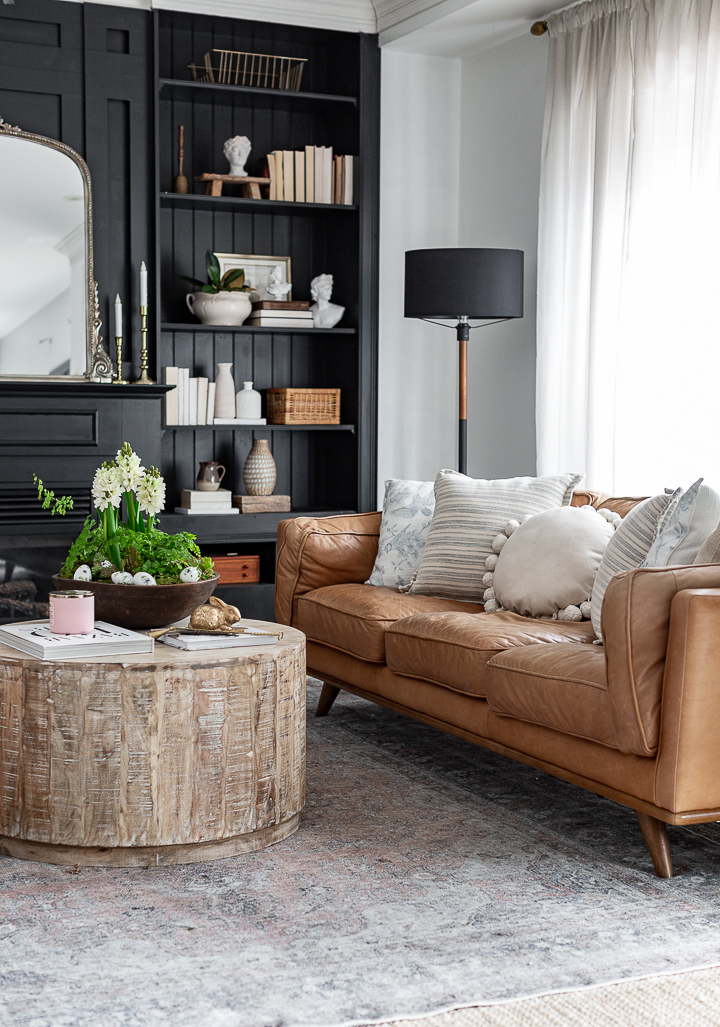 Hello friends. I hope all is well with you. I've been feeling very impatient lately and just unable to concentrate on one task. I'm so ready for some warmer weather or a vacation. In the meantime, we're hoping for spring and last week I made this easy spring arrangement. Using real and faux plants.
I love how easy it is and that it will lasts a little bit longer than using real spring bulbs.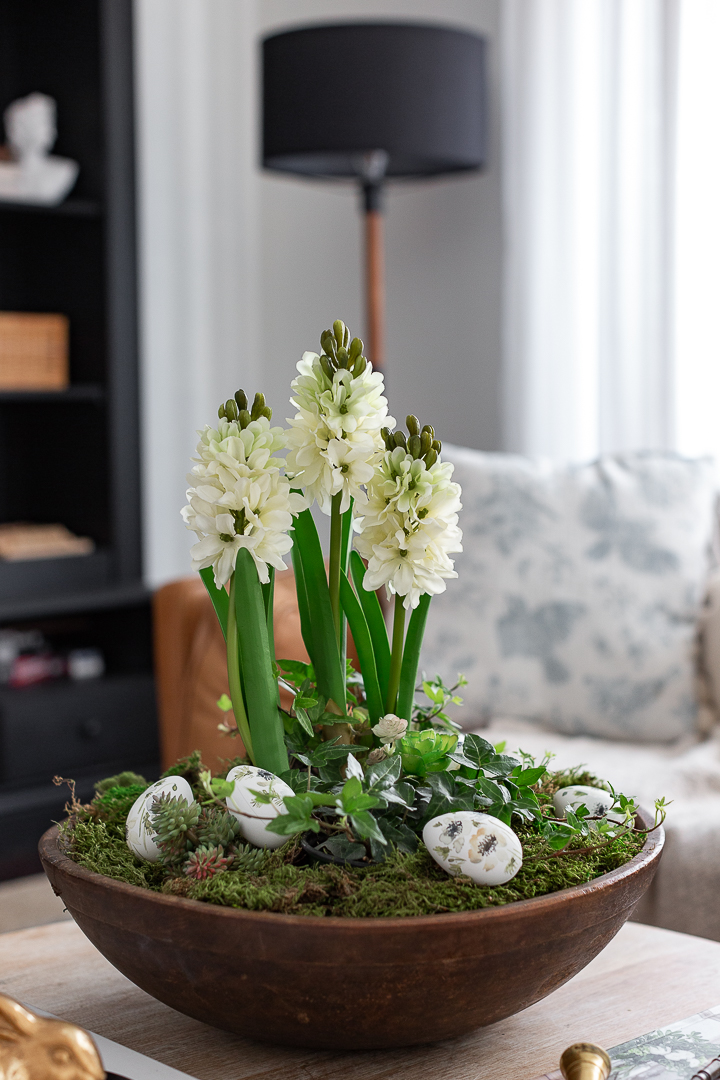 I ordered these

from amazon. They look so real. I'm very happy with them.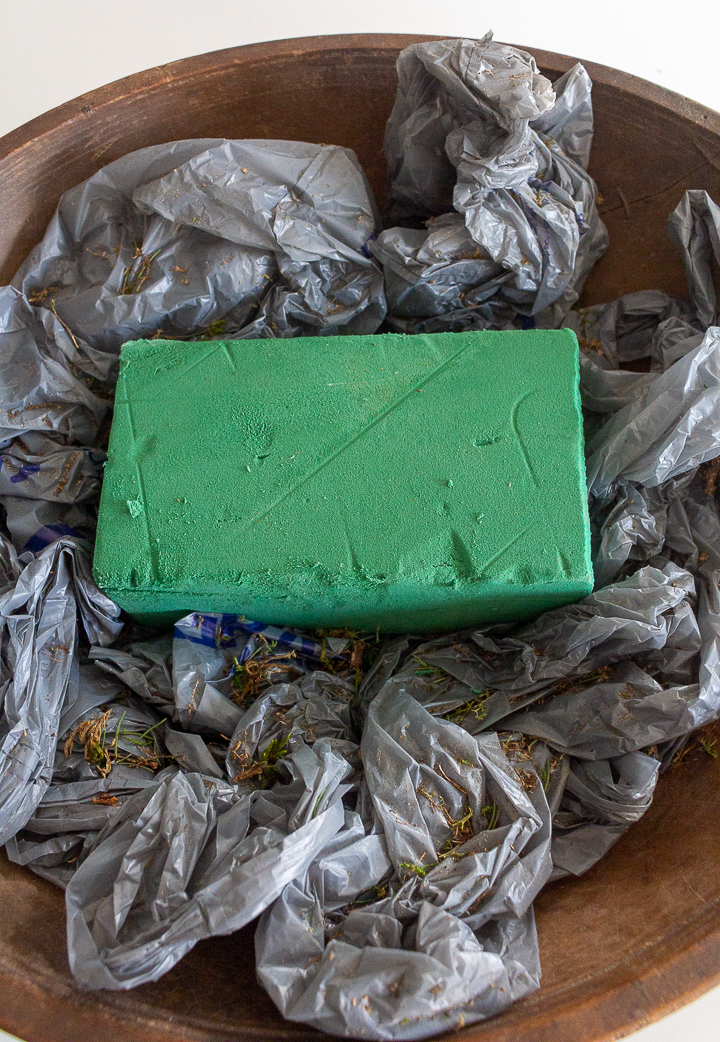 I simply lined a wooden bowl with plastic bags and placed a piece of floral oasis in the middle.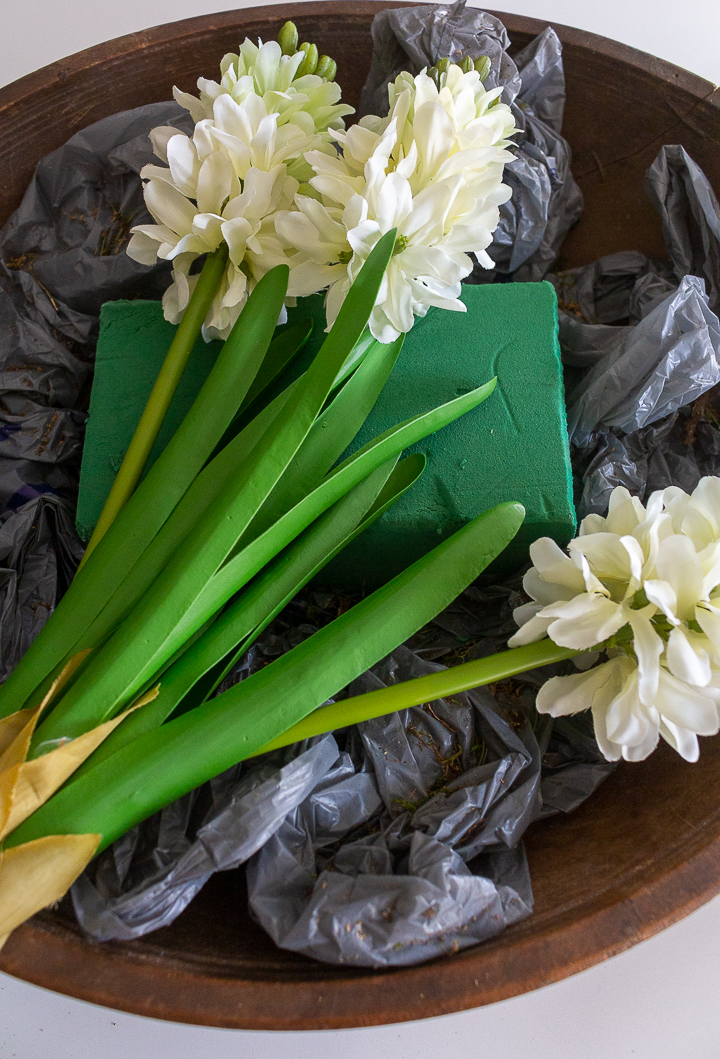 I cut the stems of the hyacinths so they were all varying heights.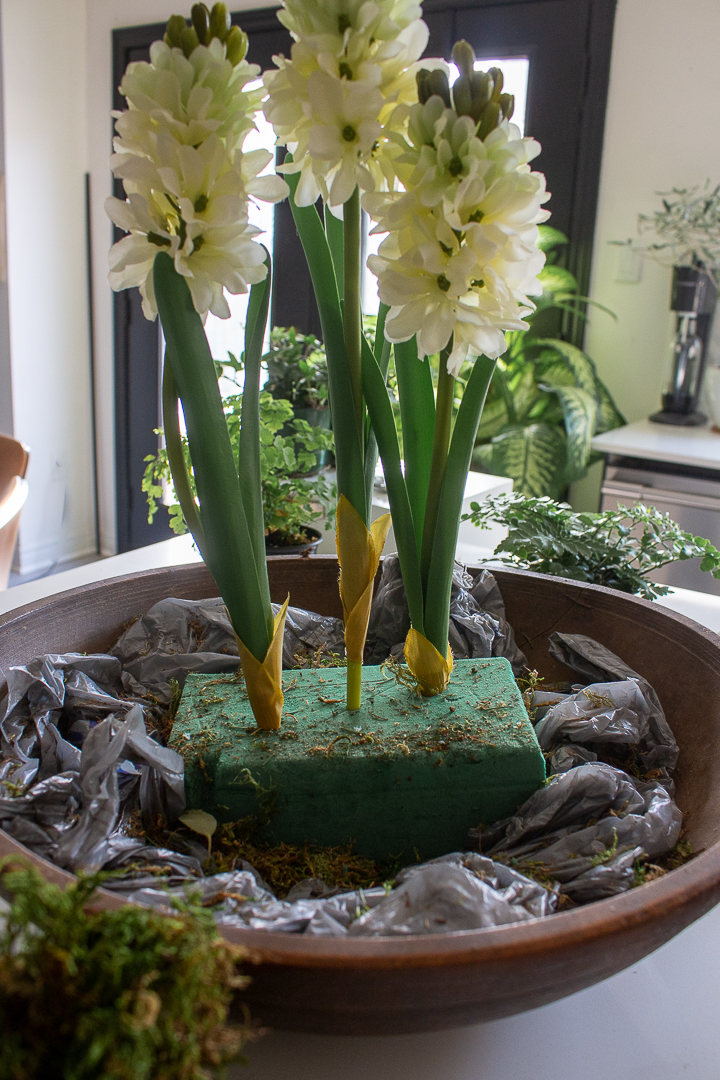 I inserted them in the oasis.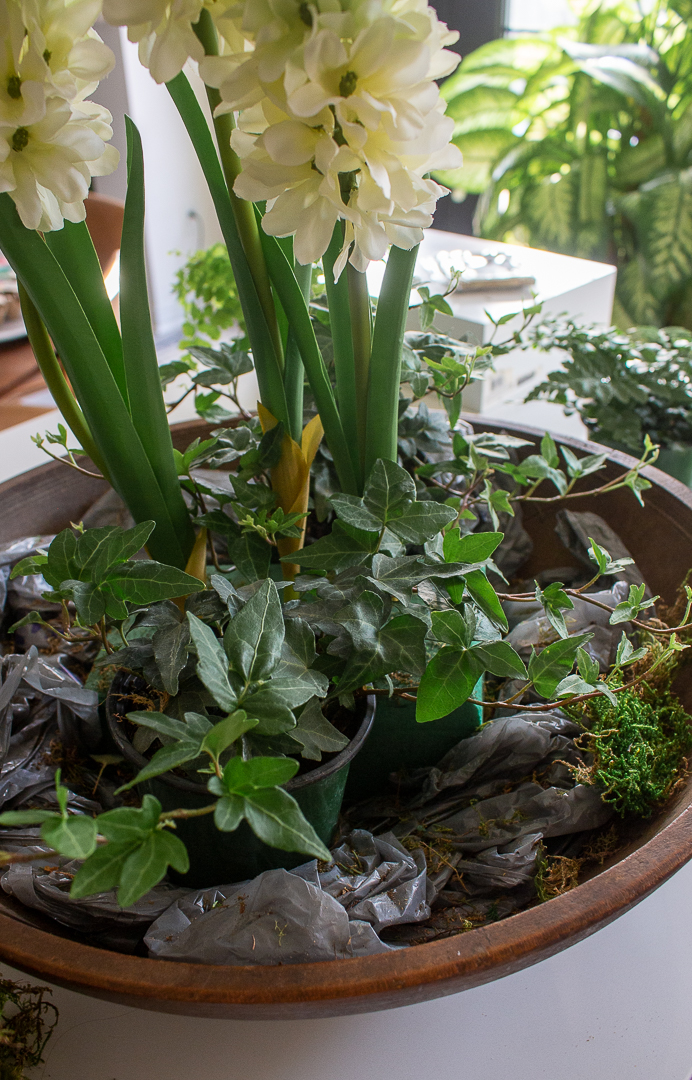 And placed some real ivy around them.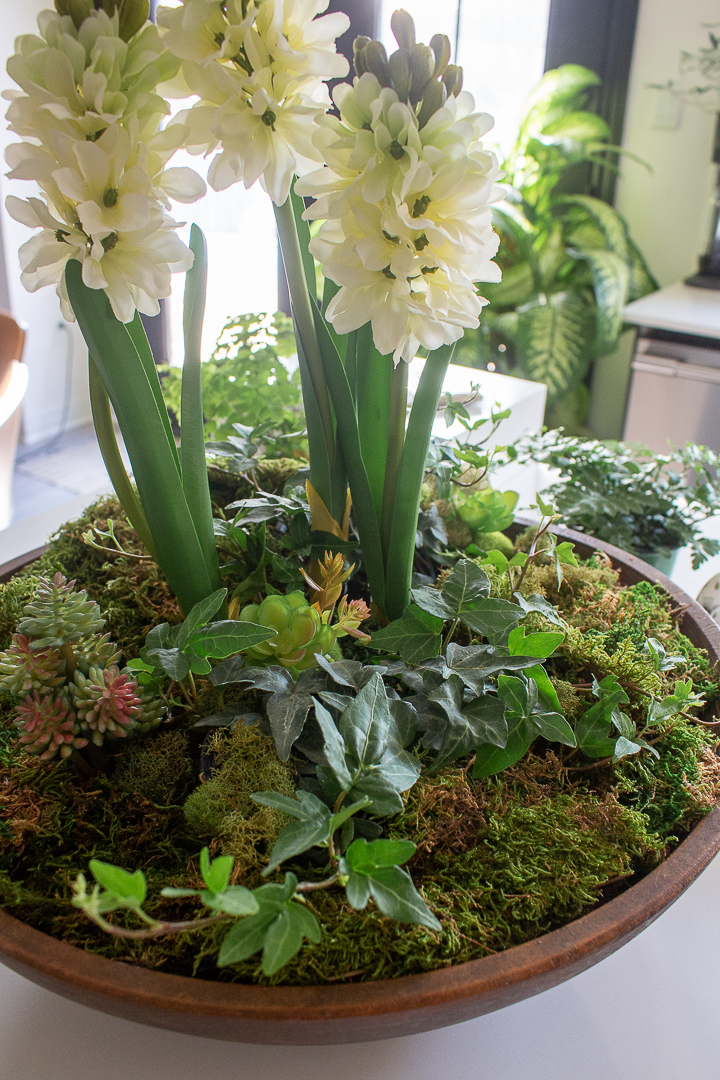 I then covered it with moss and added some faux succulents as well for more interest.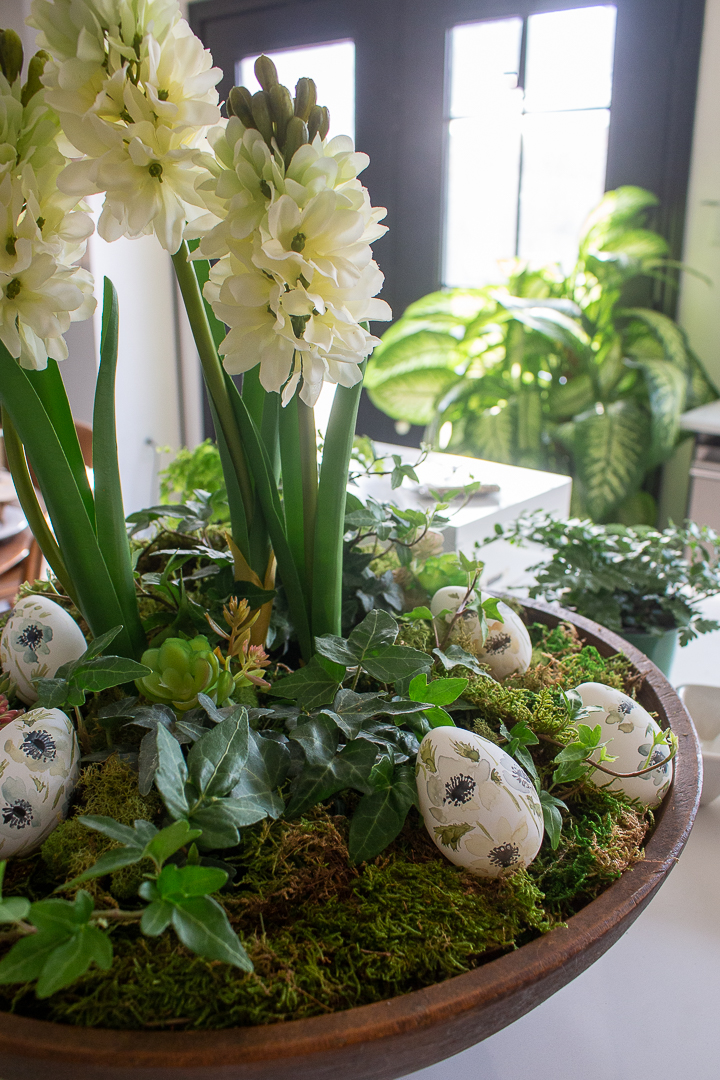 I then placed these pretty floral eggs I painted and done!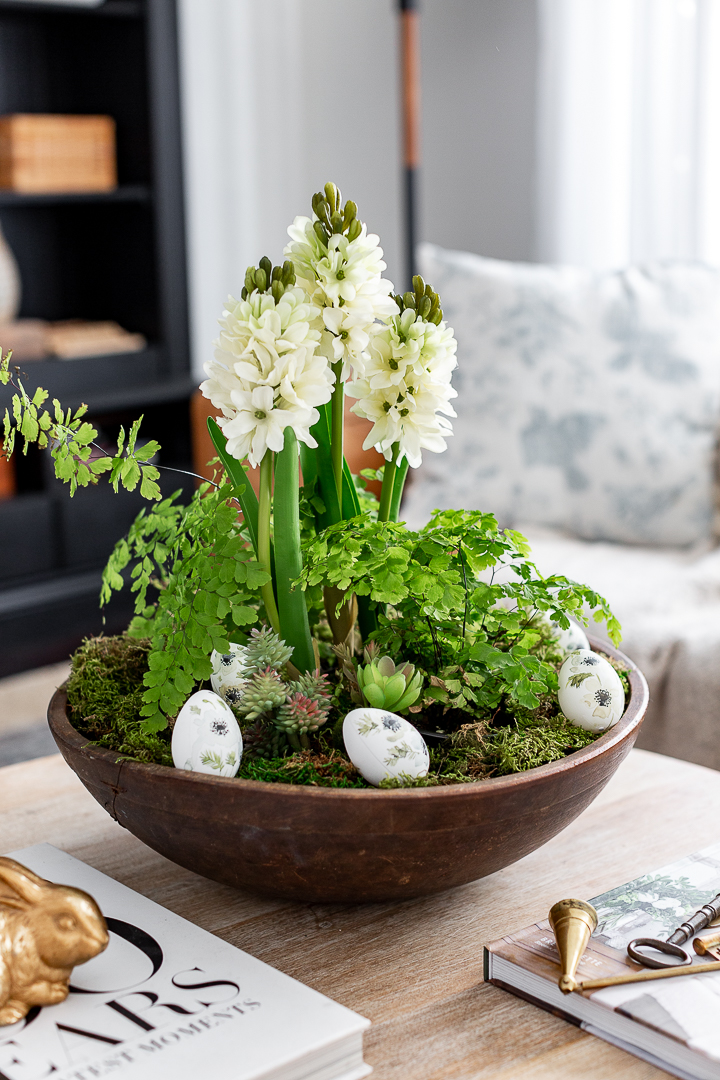 Here's another version using Goldilocks fern. I love how this one looks.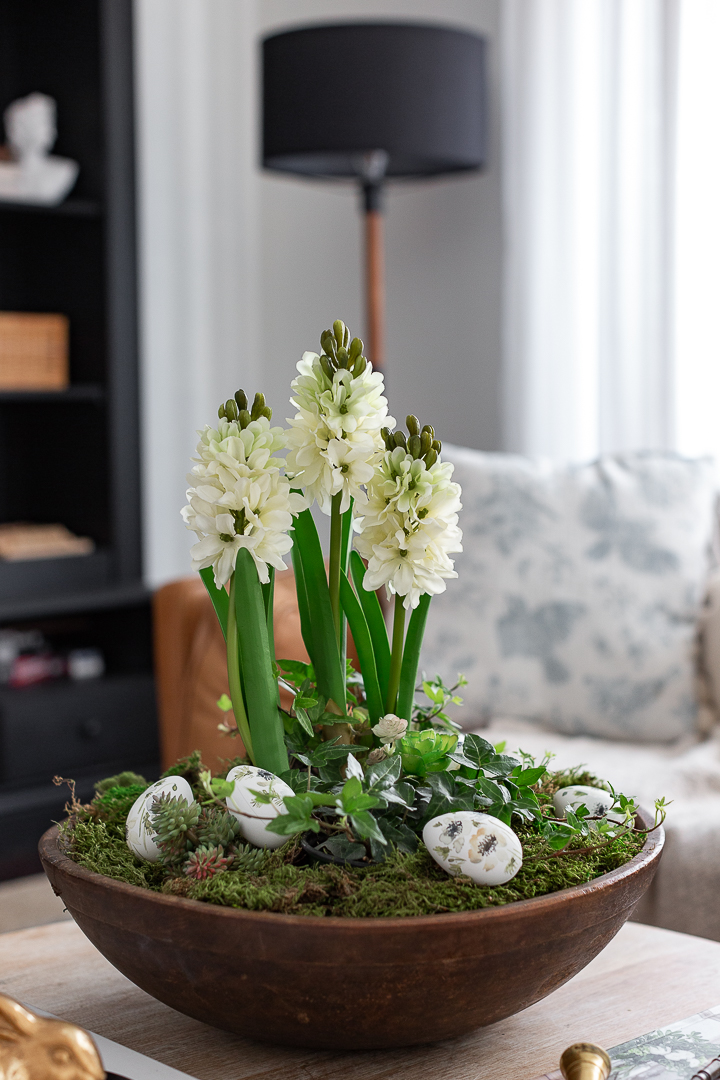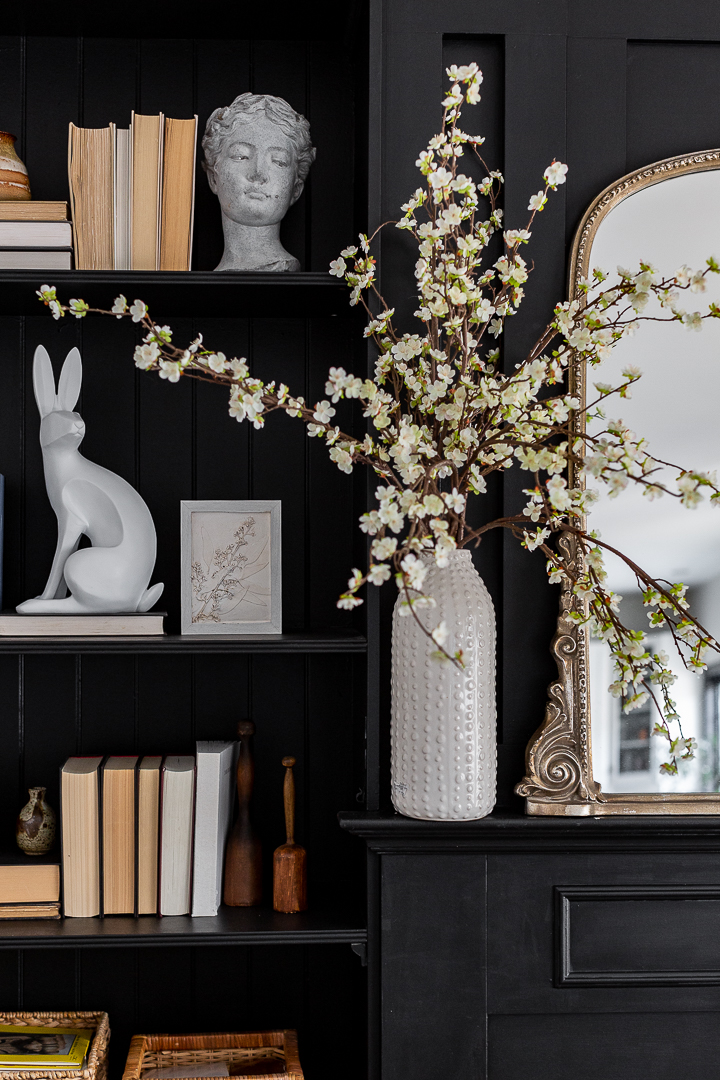 I haven't done too much in terms of spring decor. Just some cherry blossoms and little bunnies here and there.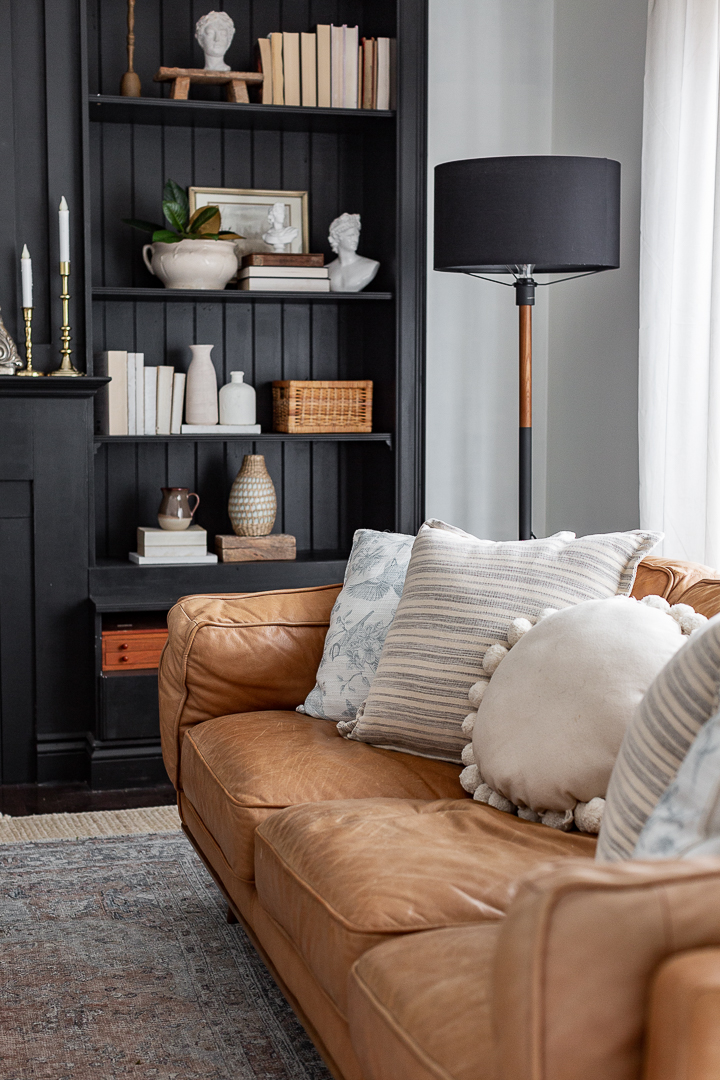 I did change out the pillows to these pretty lighter tones. I'm itching to change this room around and give it a big makeover.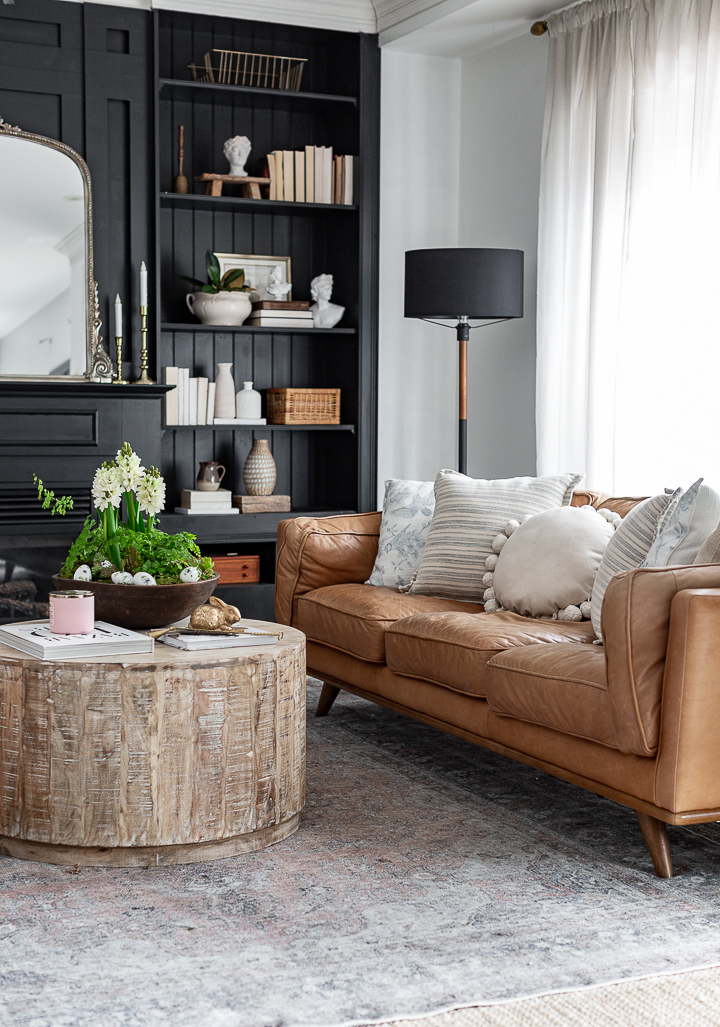 we'll see…:)
Here are more Spring decorating ideas from my friends. I hope you enjoy them.
Thank you so much for stopping by.
much love,
Lucy
Today some of my friends are sharing their Spring home decor ideas for their Living Room. Be sure to visit their posts by using the links below the images.