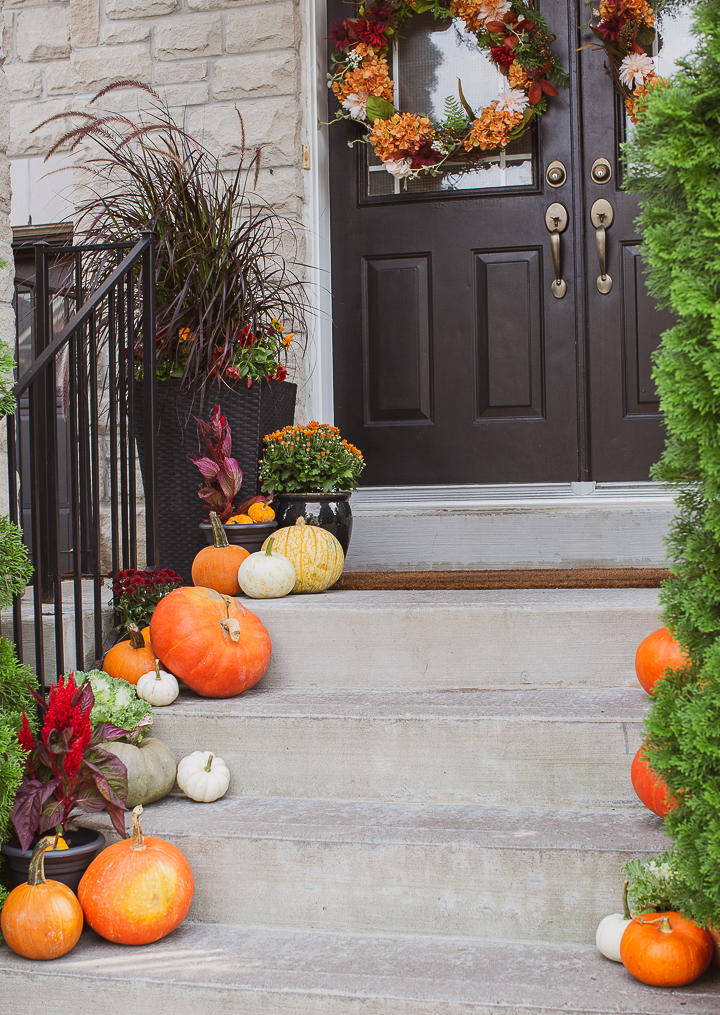 Hi. I hope you're well. Just popping in again to say hello and share with you my traditional fall porch.
It's similar to last year and the year before. I love keeping fall with traditional colors and it's probably the only time of year when I really love orange.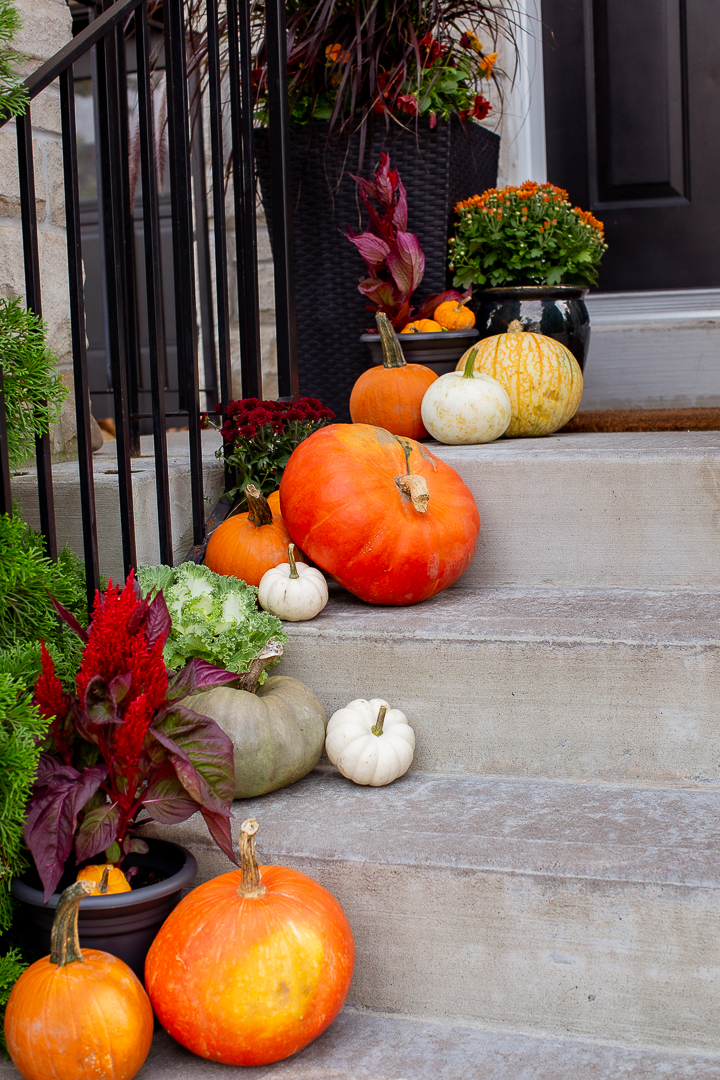 To be honest, I haven't been too motivated lately but setting up this little porch brought me joy.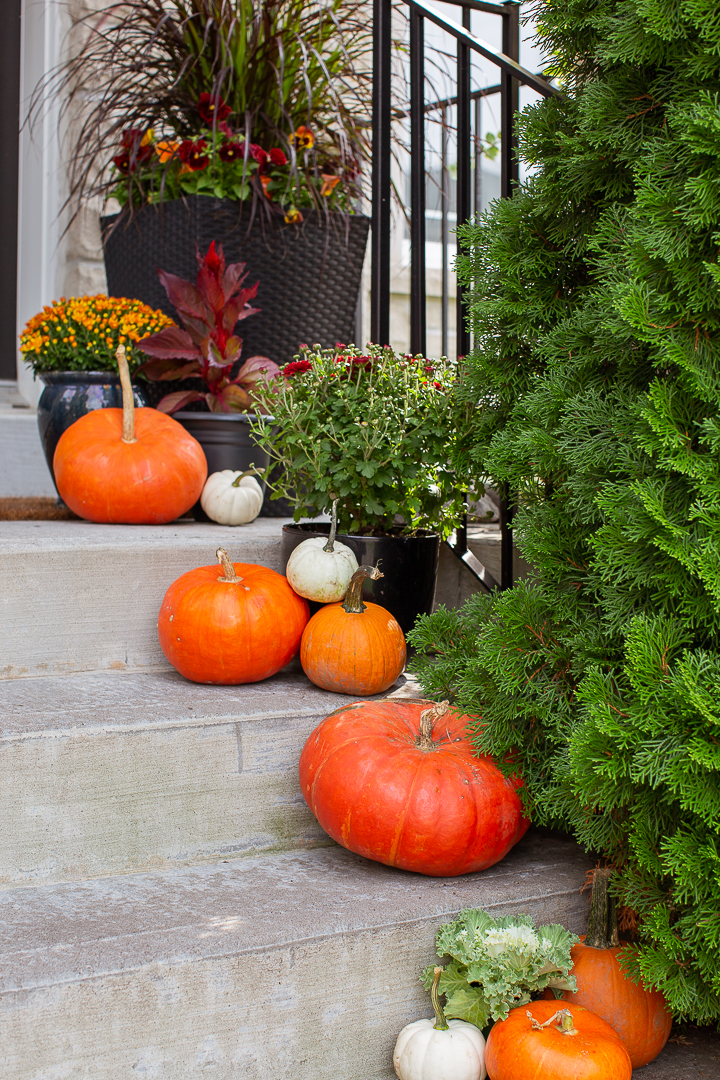 I wanted to fill this little space with many, many pumpkins but in 'real life' it gets very expensive lol
So I set a budget and even going over budget, I still can't get the 'blogger' 'influencer' pumpkin bonanza.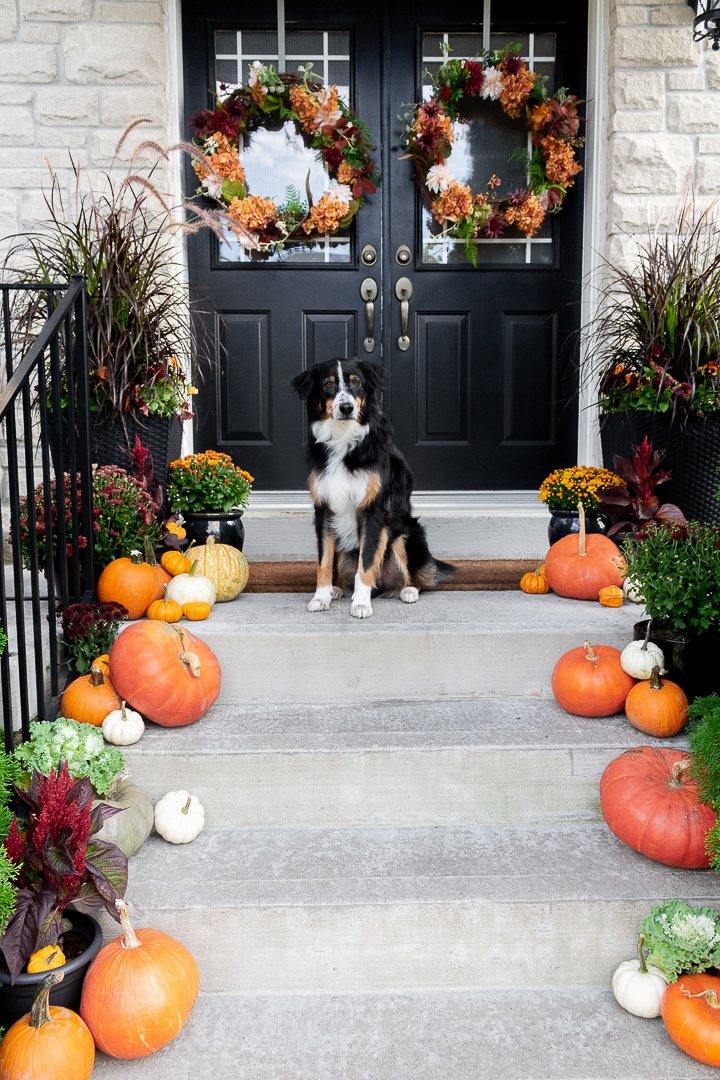 Thankfully, I have this adorable little guy who is the perfect addition to my fall porch. He's so sweet.
I can't believe that he's 8 years old and it's not until I see the photos, that I can tell that he's getting to be an old guy 🙁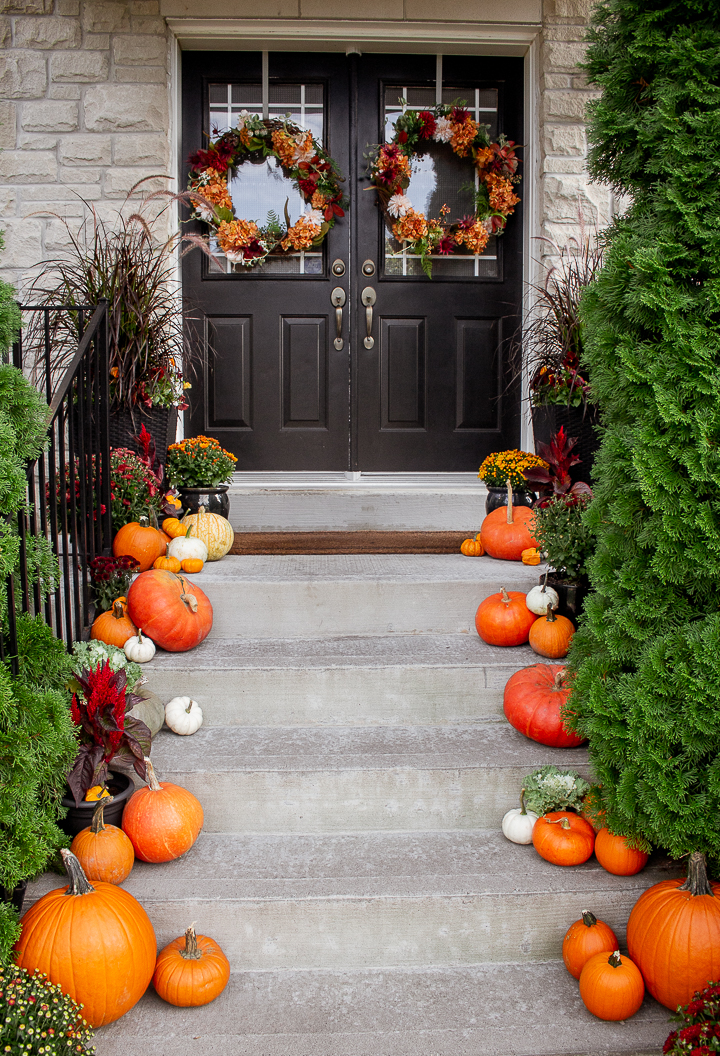 The stairs are looking a little rough. We've been in this house for a long time and I think our next big investment will be the front porch.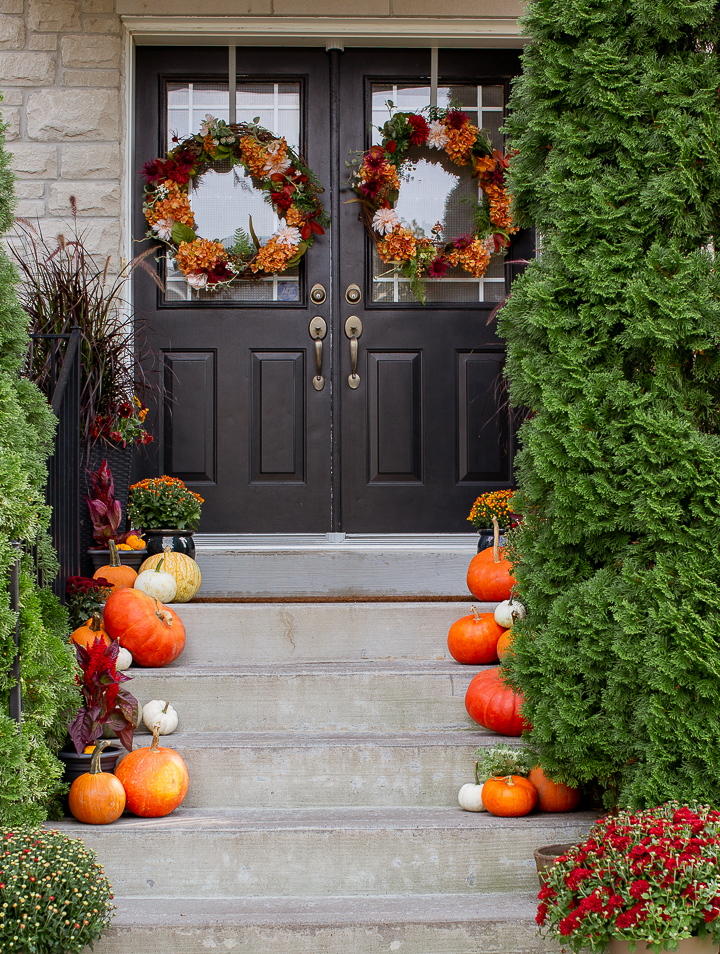 This is real life as we have three children in university and we're paying for their tuition so some things take priority. 🙂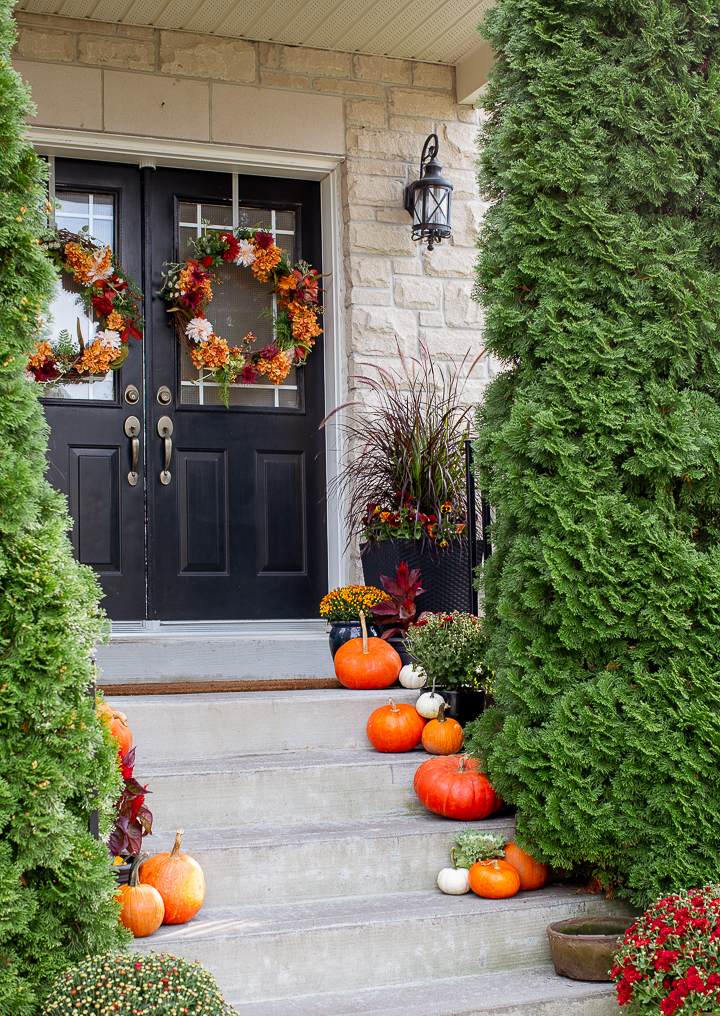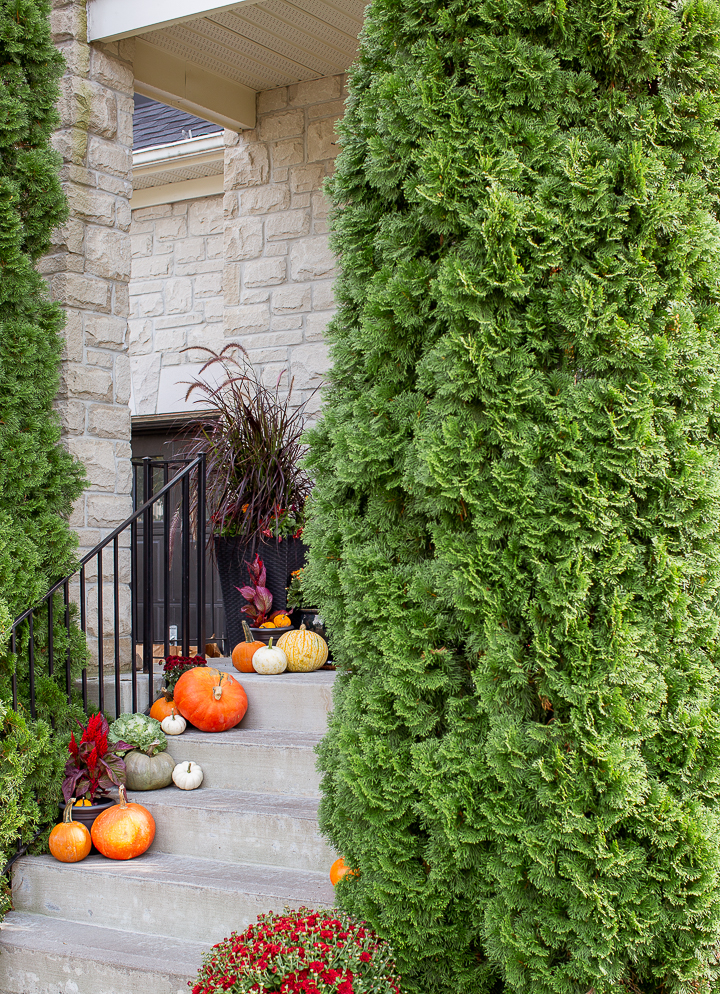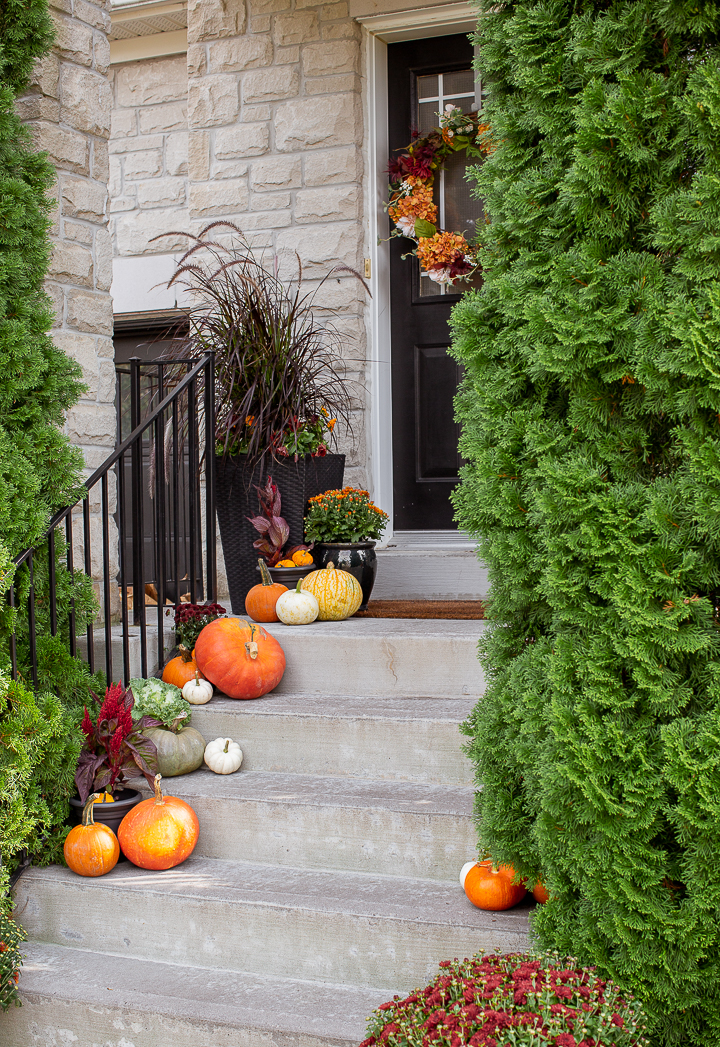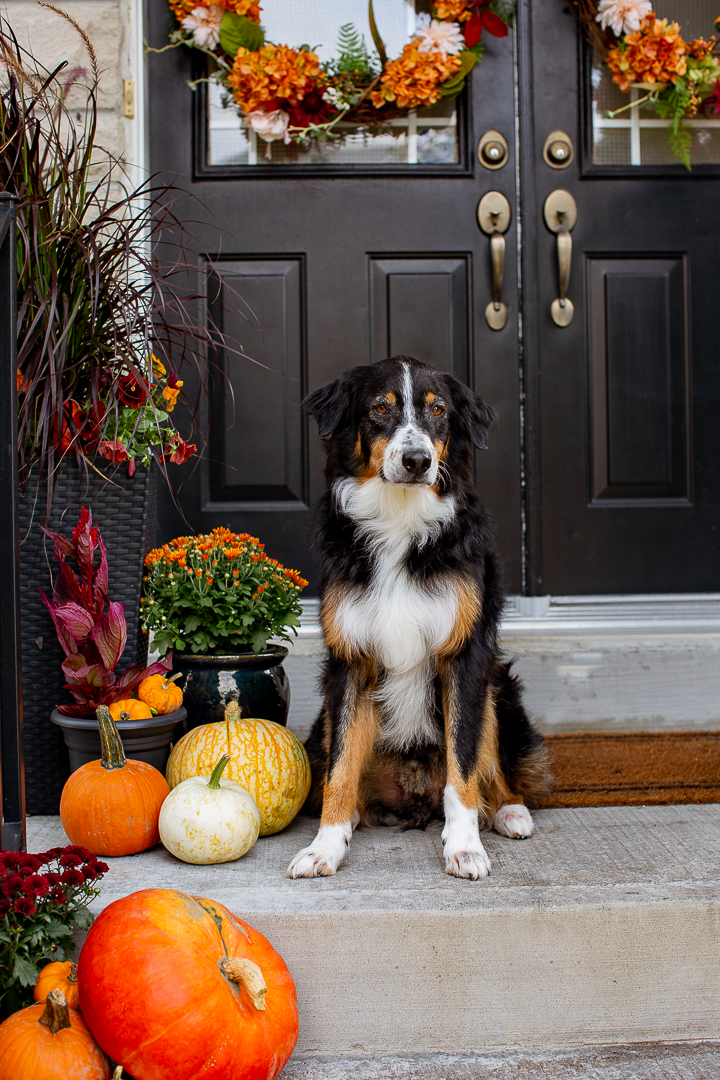 Here's another shot of Brody. If you follow along you know that suffers from seasonal allergies, and you can see it in his eyes.
Poor guy.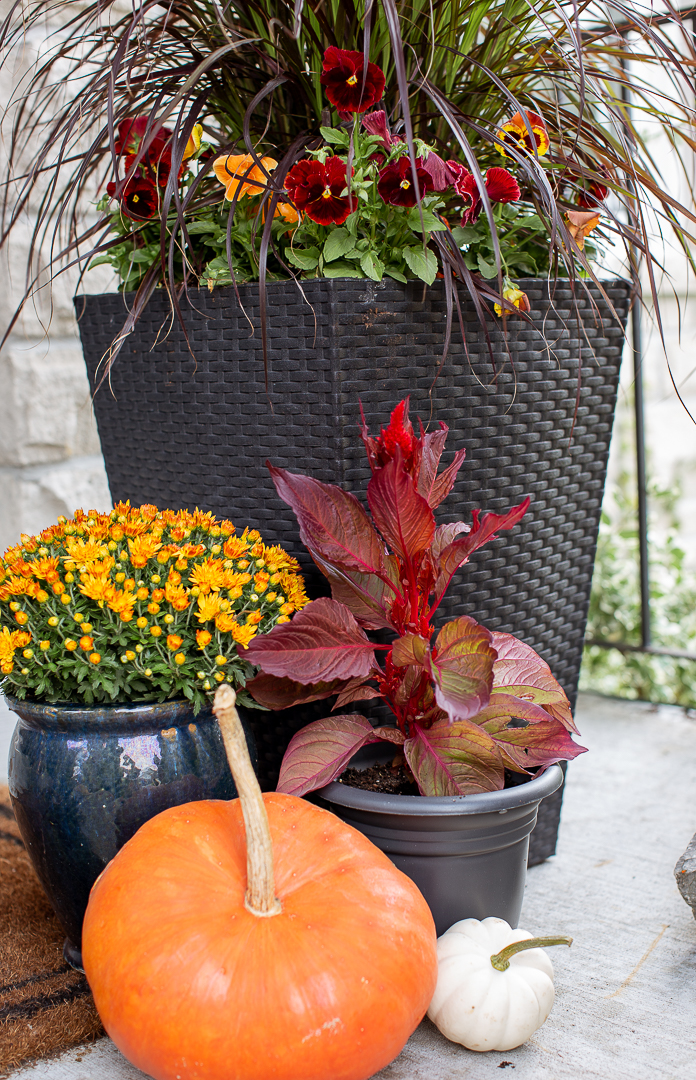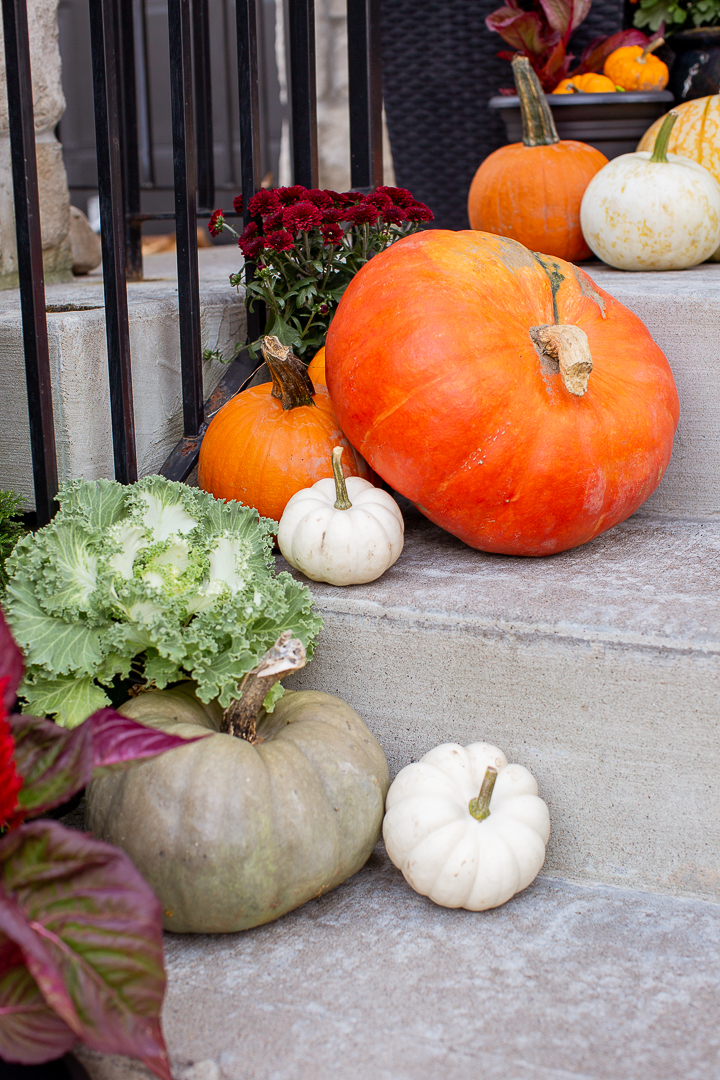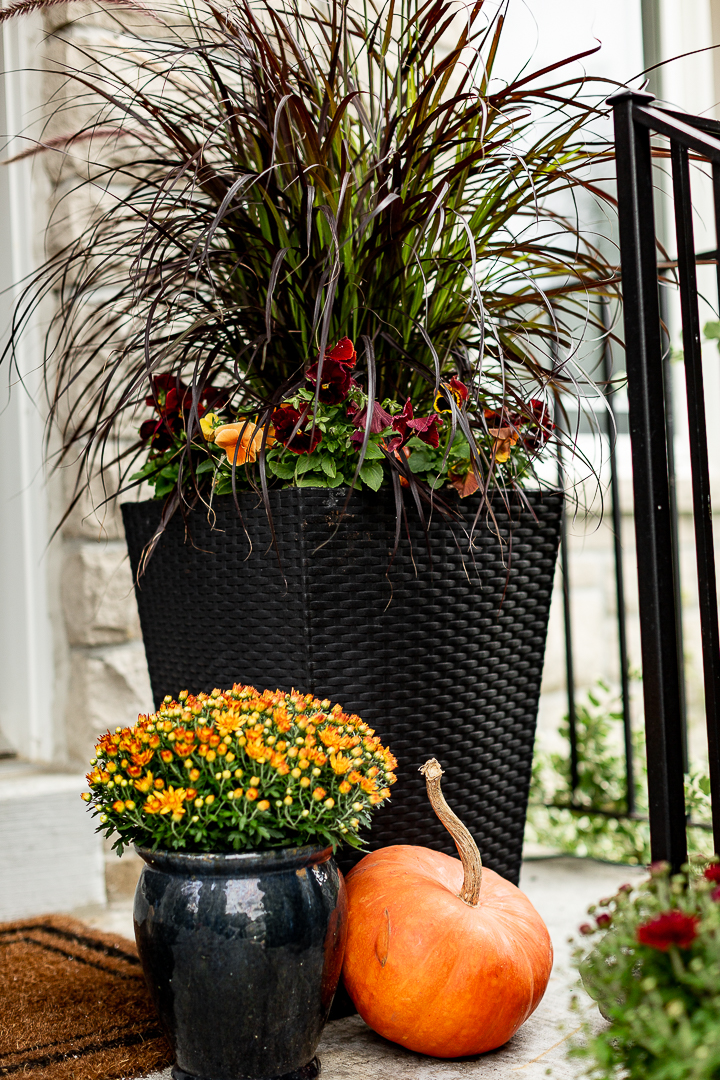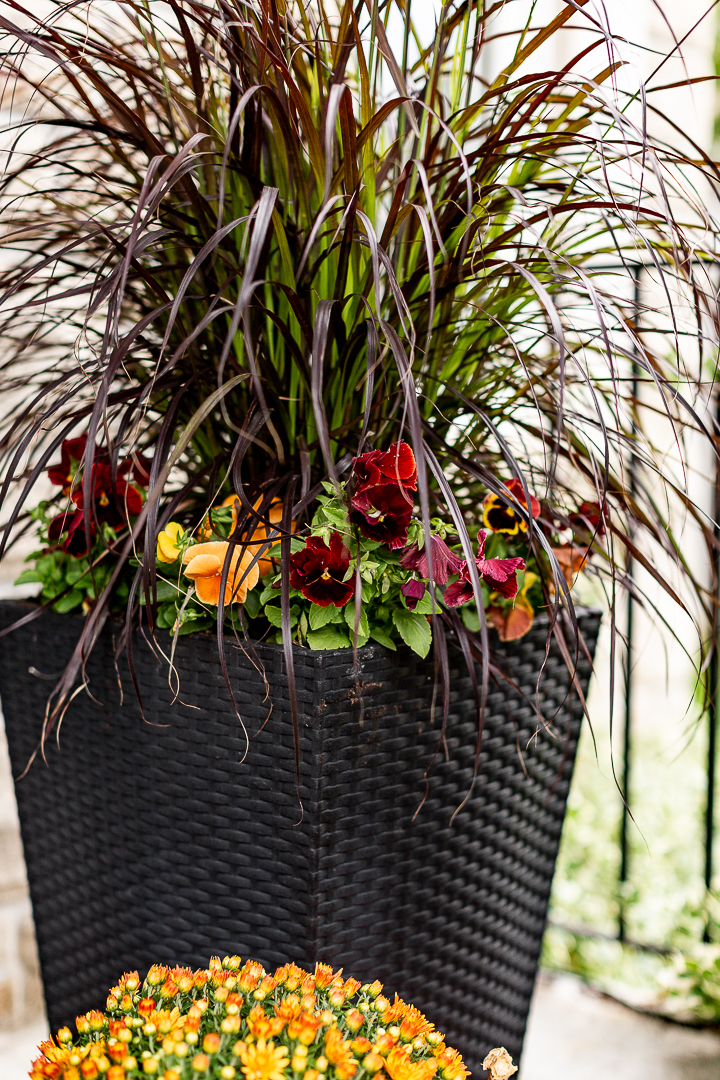 Anyway, that's it for now.
Please make sure you check out my friend's beautiful outdoor spaces. Thank you so much for stopping by.
much love,
Lucy,
As usual, A HUGE thank you to my friend KRISTA for putting this hop together. xo