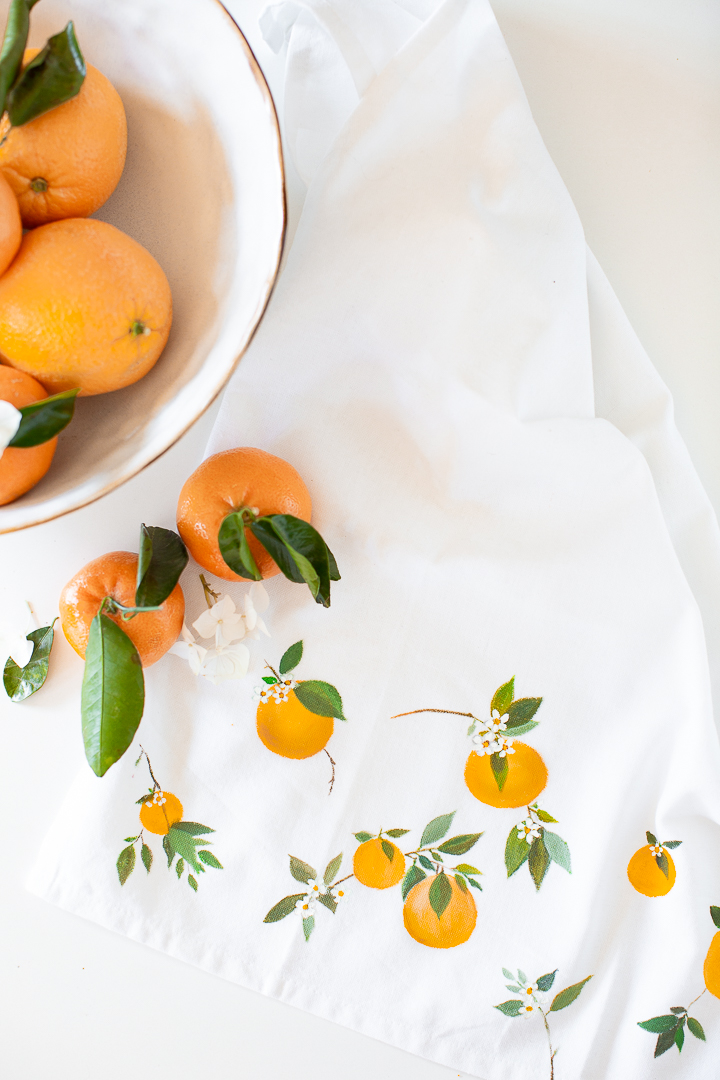 Hello friends. I  hope you're doing well. I have such a fun little project to share with you today. I painted these adorable hand painted tea towels
for Mother's Day and they were a hit.
I love how cheery they turned out 🙂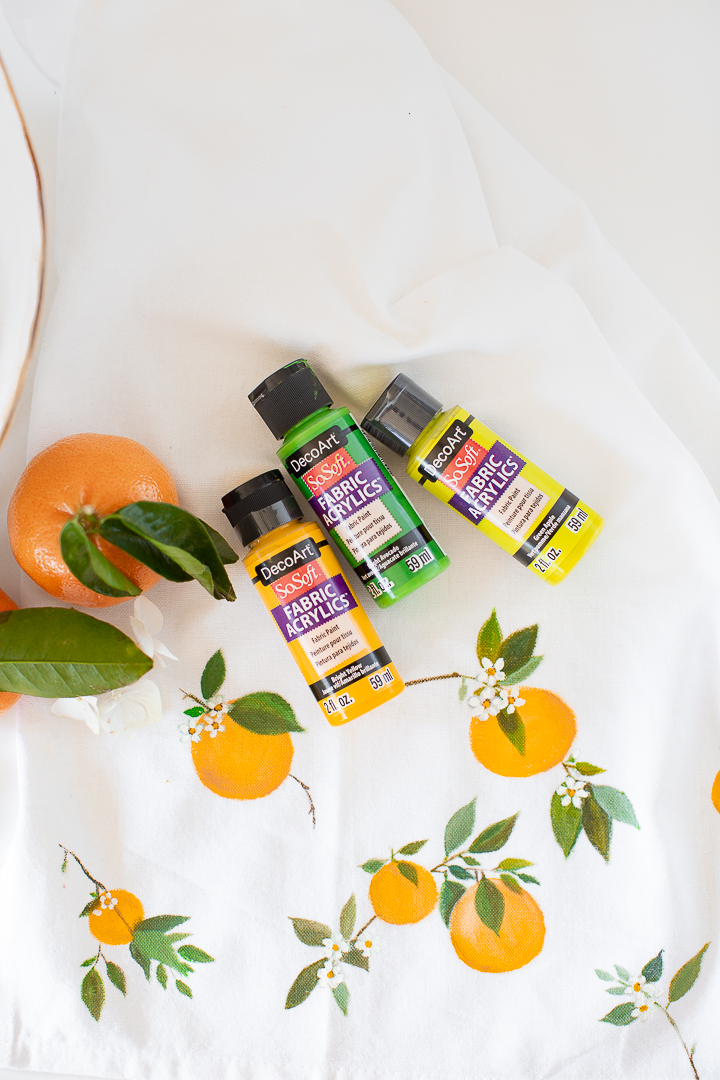 I used DecoArt's SO SOFT fabric paint. I LOVE this paint so much because it doesn't dry hard like regular fabric paint. Hence, the 'so soft' . It really does stand for its name.  Once dry, it is extremely soft and flexible to the touch. It adheres to all textiles and will not crack, peel, or harden even after repeated use and washings.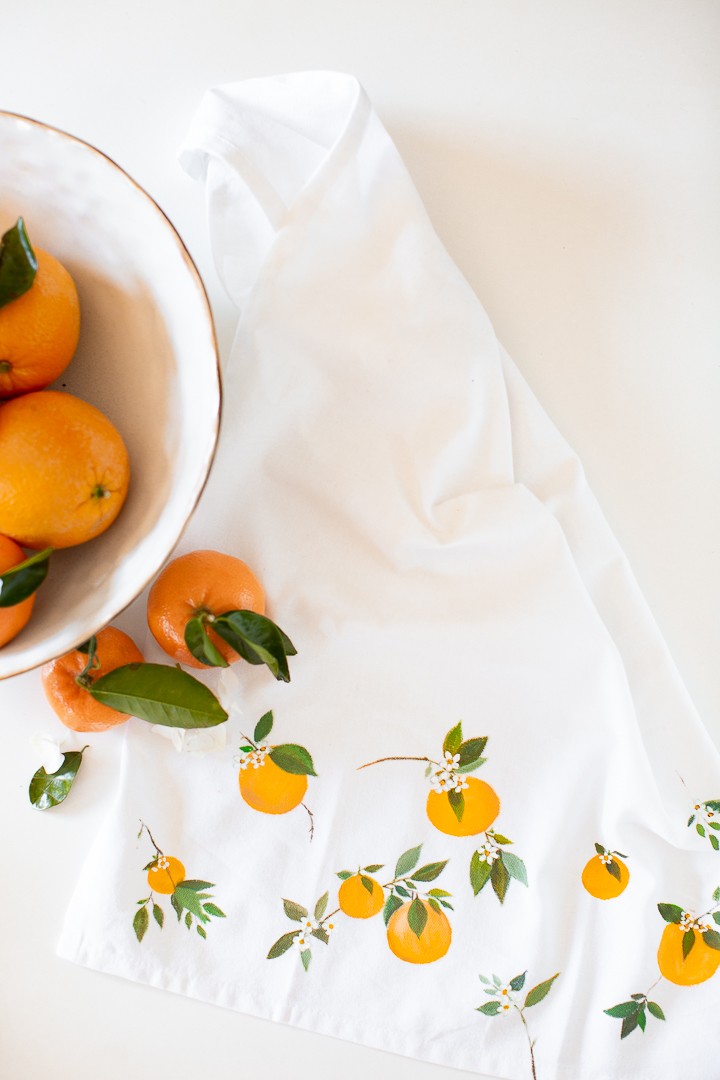 How cute is this? If I say so myself…lol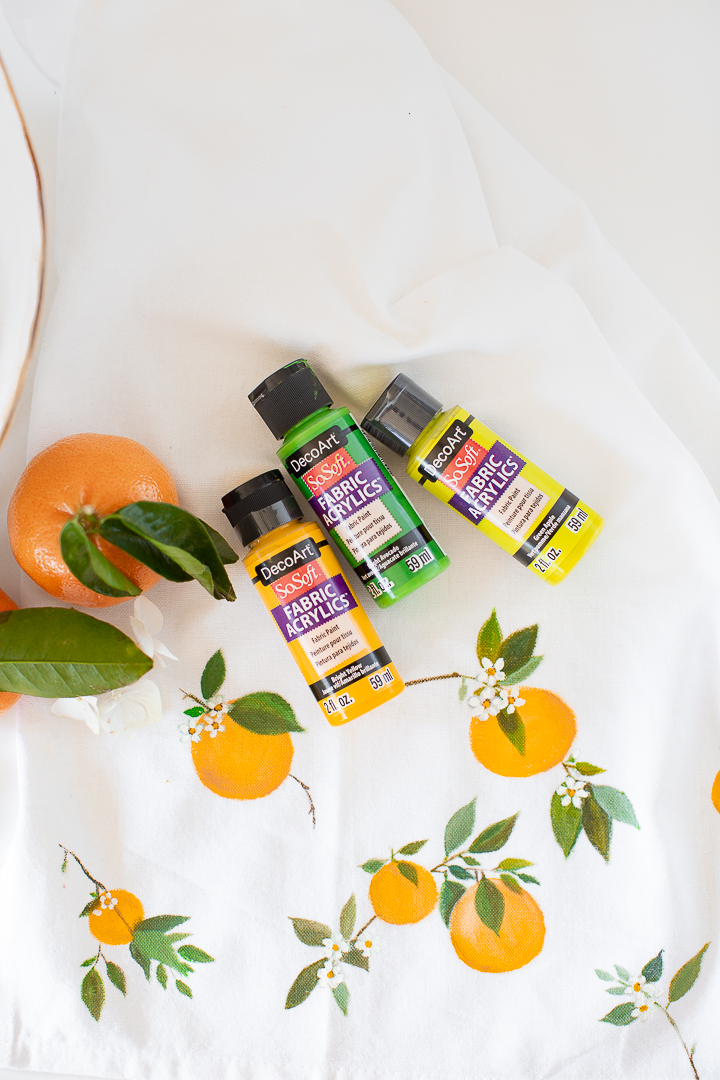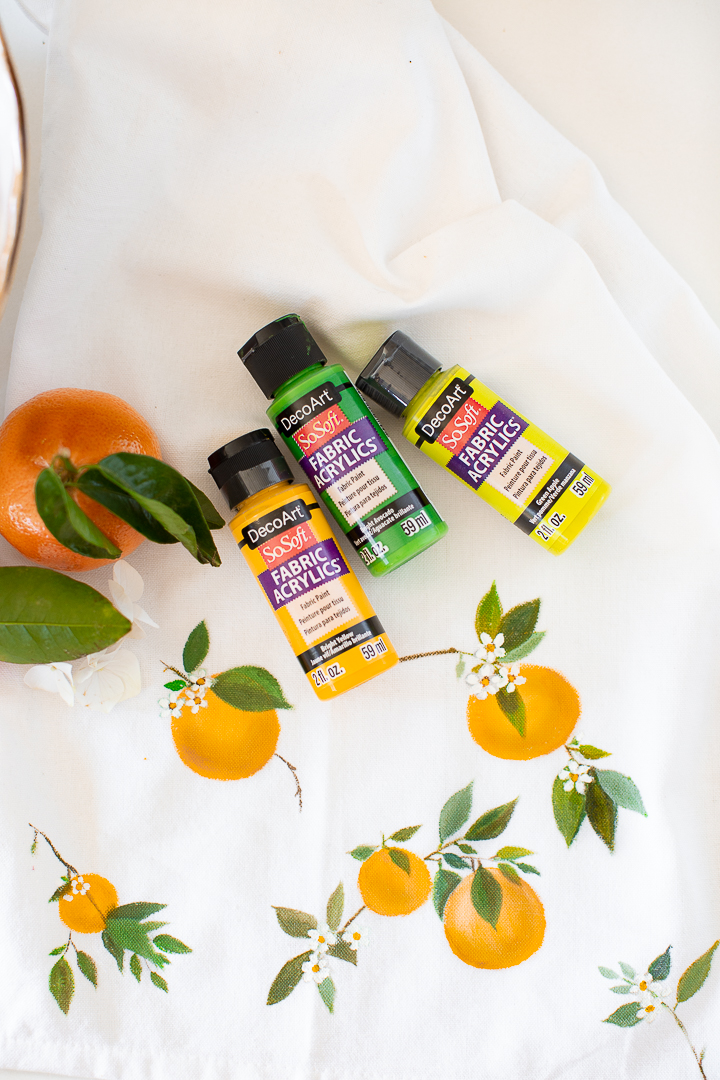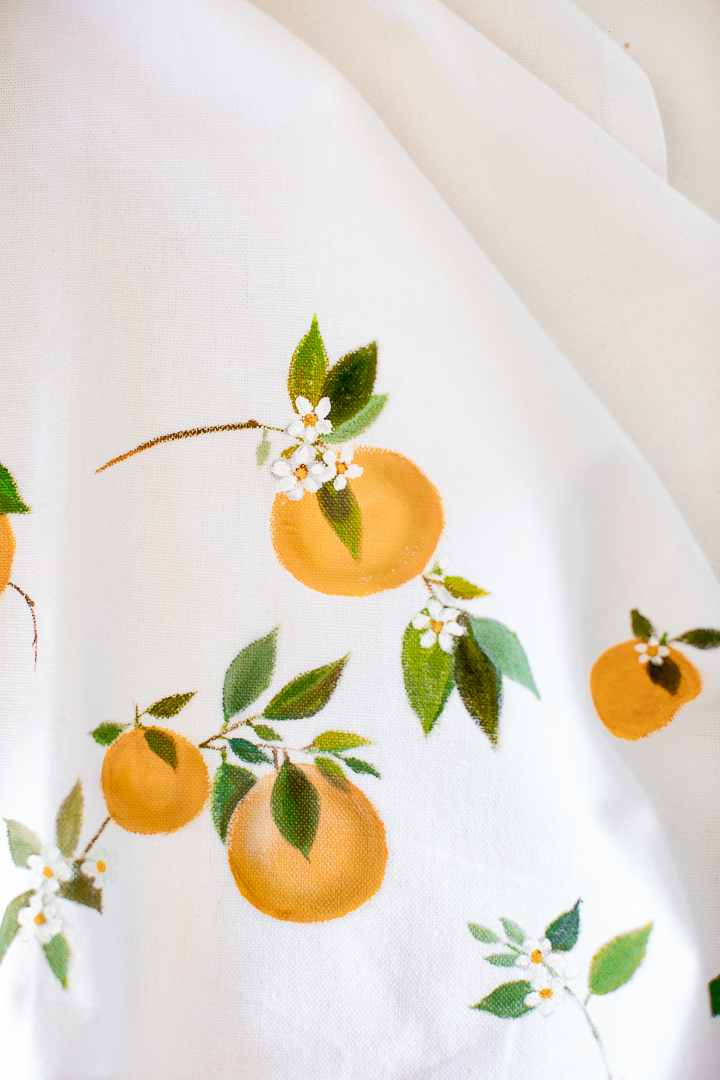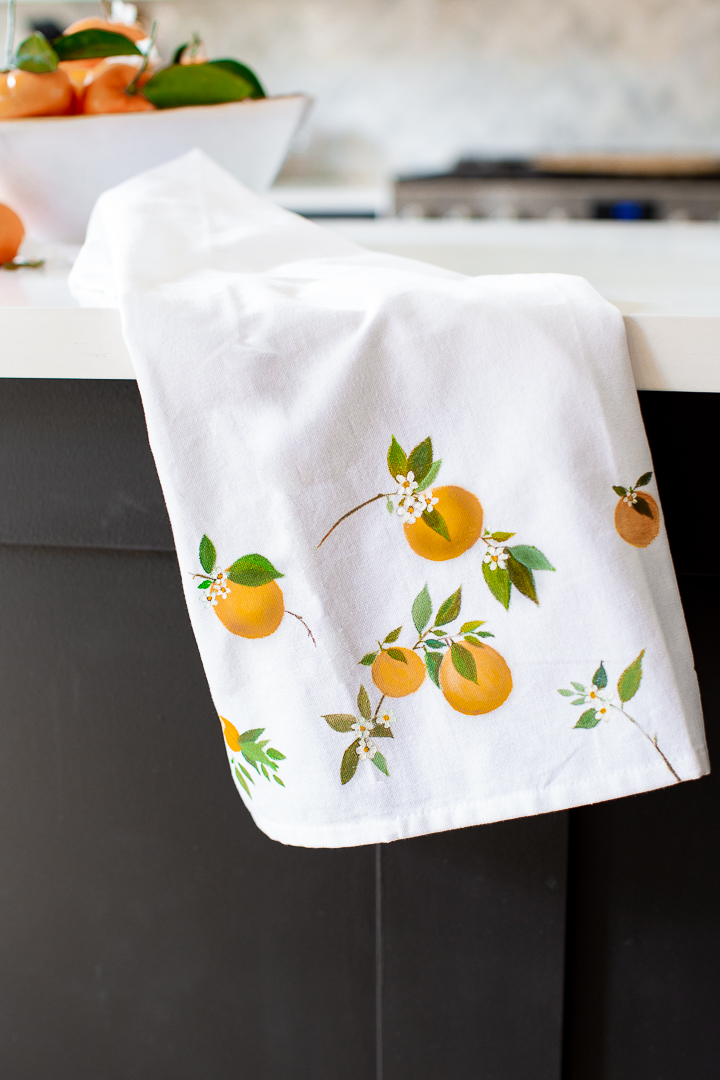 It was funny that my daughter saw me touching up some of the leaves and she had no idea that I had painted it. She thought I had purchased the tea towel.
That's not only a great compliment to my ego but also to the paint itself. It honestly looks as if it's pressed onto the fabric.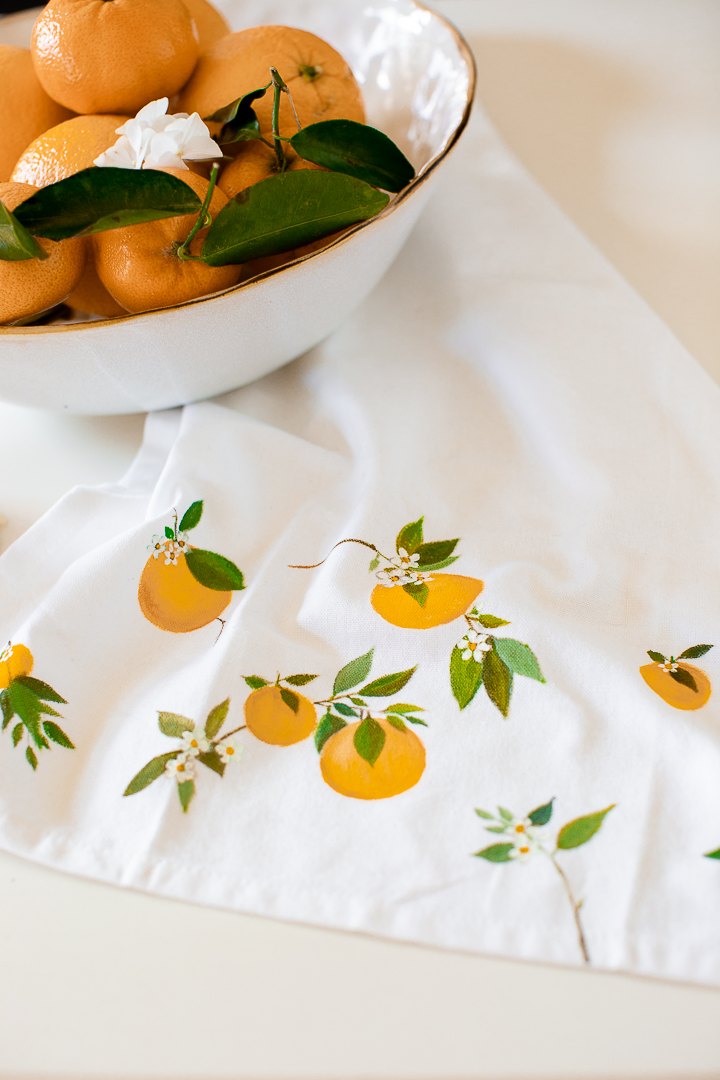 You can also water down the paint significantly to give the appearance of watercolor. 🙂 It's really so versatile.